This week, Bryce Stewart and Steve Roman have the unfortunate pleasure of coming up Just Short.
This week, Bryce Stewart and Steve Roman have the unfortunate pleasure of coming up Just Short.
Written by: Moser
Photos by: Cudby
Bryce Stewart #240
Bryce was featured a couple weeks ago, and the older and wiser Chiz gave him some advice on racing, fishing and life.
http://pulpmx.com/stories/just-short-vol4-6
When I was scrolling through Bryce's Instagram pictures, imagine my surprise when he had posted a picture of my article.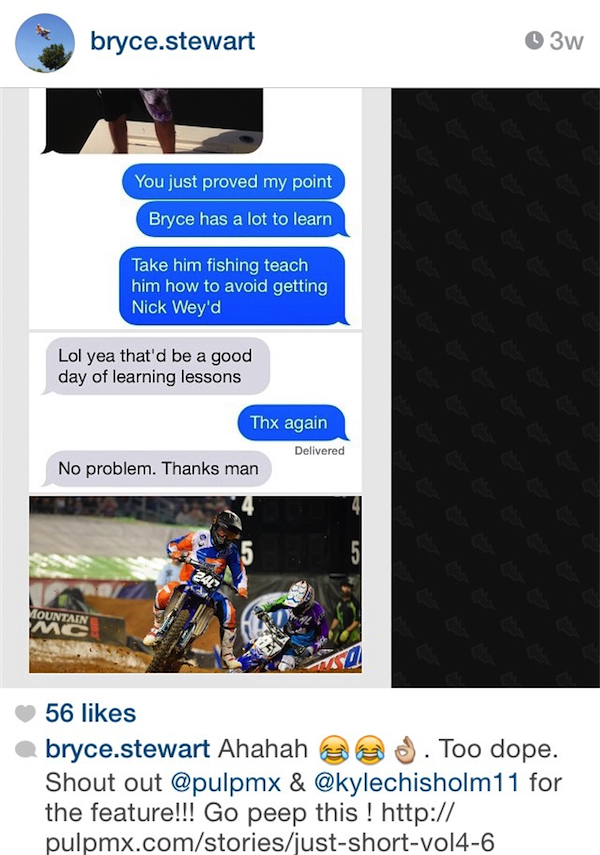 Just Short: The article that riders' screenshot and post on IG.
I have to tip my hat to Bryce. The screen shot is my go-to move, but he performed a screen shot of my screen shot, and posted that. It's like the 7 deuce deuce talking in the 3rd person. Speaking of the 7 deuce deuce talking about himself, Bryce had a selfie posted with him on IG, so I hit him up to get his take:
I'm starting to like Bryce, he reads my articles, and he's buddies with the 7 deuce deuce. If he comes up Just Short again, I'm tracking him down for one of my riveting text interviews for sure.
Steve Roman #731
What do you need to know about Steve Roman? He is a fellow Moose Athlete like Filthy Phil. That's all you need to know. I tried to get in touch with Filthy about his Moose teammate, but get no response, as per usual. I hope he didn't finally go through with it and hang himself.
Go follow these guys on IG they don't have a ton of followers:
@bryce.stewart – selfies, bicycle training, and riding clips.
@sr731 – selfies with him and his chick, a couple bike posts, but mostly selfies with his chick and she's not bad to look at.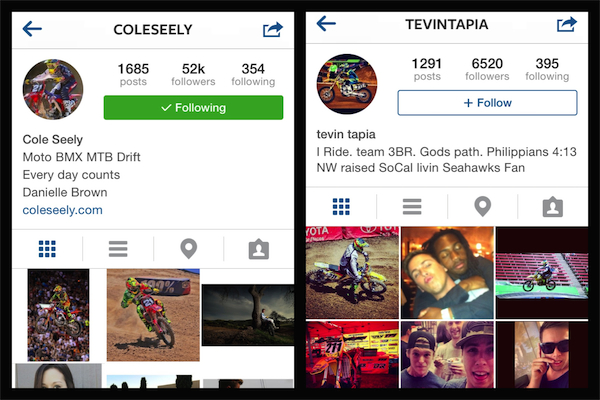 Pretty even match up of posts and followers. Neither rider list their sponsors or racing number in their description, and you all know how I feel about that. As Watson would say, you need to brand yourself.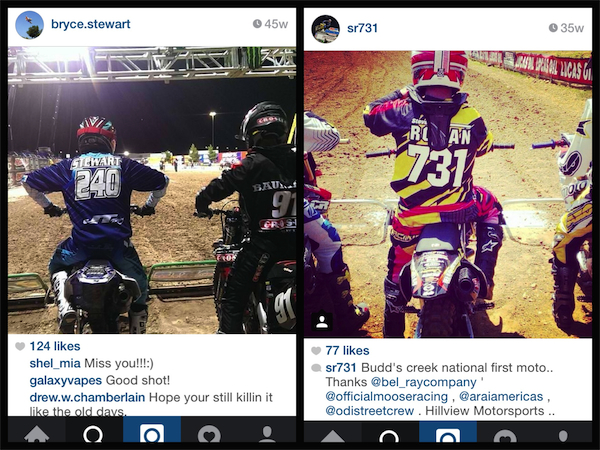 You can almost see the butterflies in these pictures. Get it? The butterflies you get on the starting line? It is ironic that Roman in his Moose gear is lined up next to a guy in AXO gear.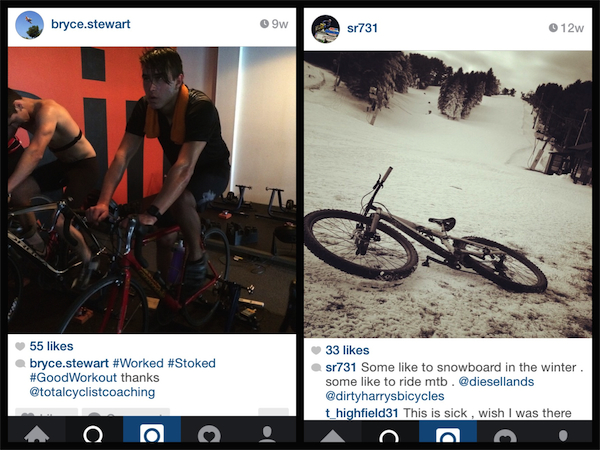 When winter comes around you have 3 choices:
1. Stop training.
2. Train inside like Bryce.
3. Channel your inner Rocky and train outside like Roman. This is a JT approved training technique.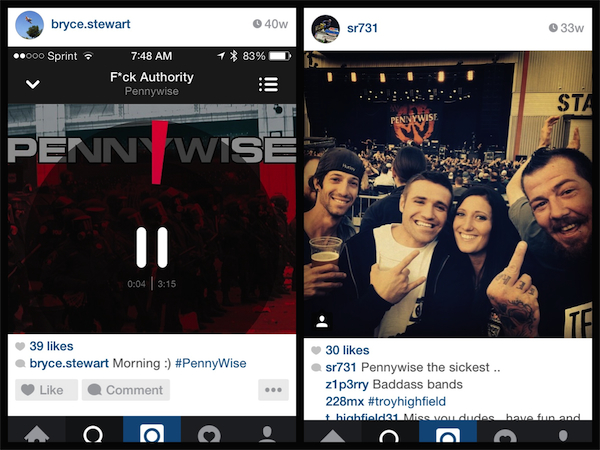 What to Bryce and Roman have in common? A love for Pennywise. Who doesn't like Pennywise, I watched them at the Gorge amphitheater in Washington once a long time ago.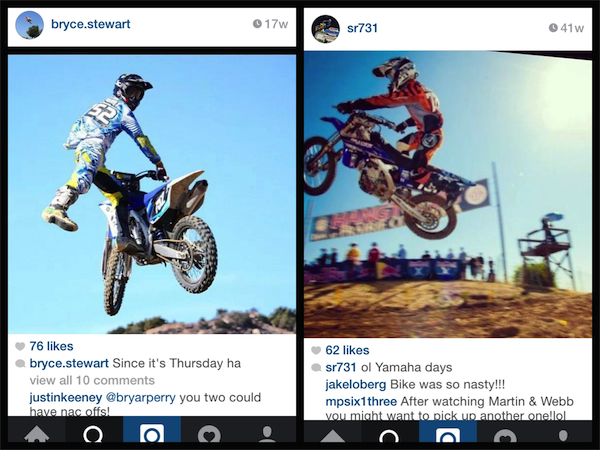 Great form by Bryce on his NacNac; not as good as the King's, but damn close. I'm not sure what Roman is doing here, but if you look closely, his foot is off the back of the bike. If you close one eye, it looks like the start of a NacNac.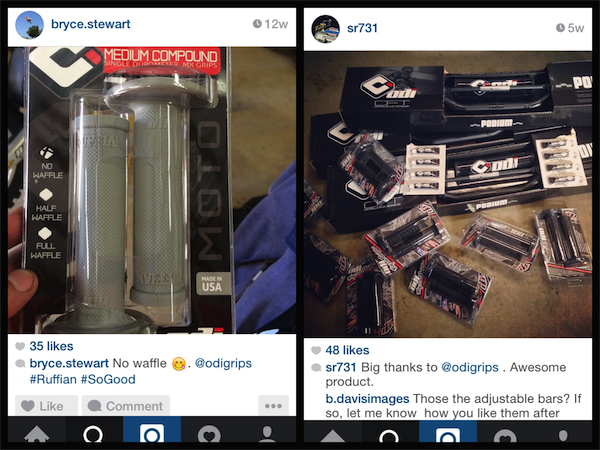 Bryce, it's time to hit up ODI for some more products…they are hooking up Roman.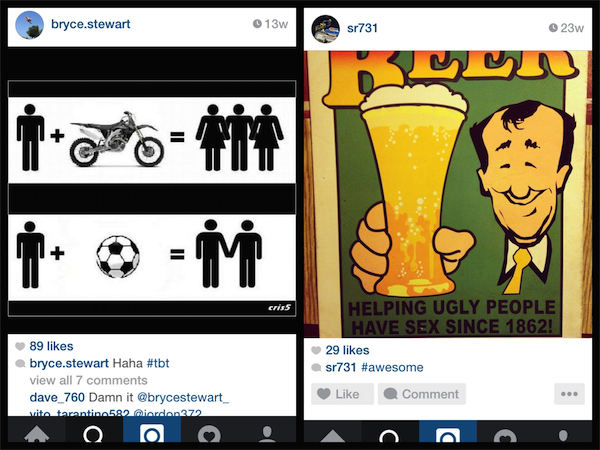 Both of these pics made me chuckle.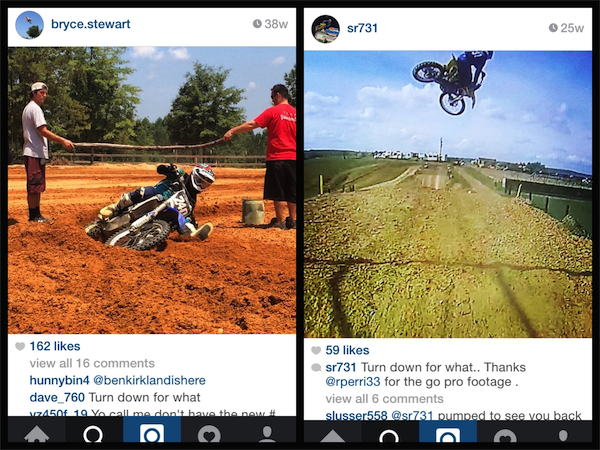 Moto limbo? Never heard of it, but Bryce demonstrates.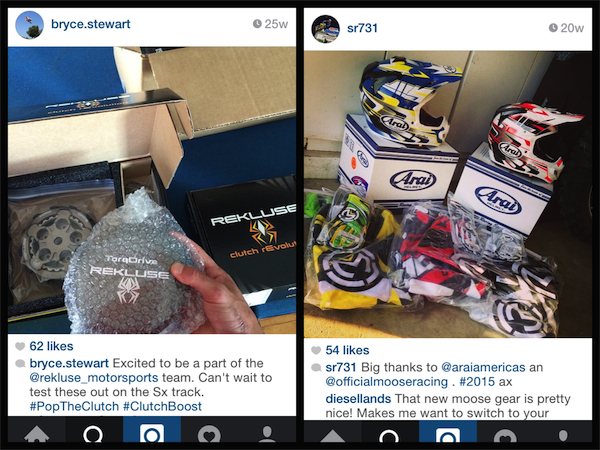 Perfectly displayed product and packaging sponsor shout-outs by both guys here. If you were curious how the Rekluse clutch was packaged, wonder no more. Does that Arai helmet match Moose gear? Now you know.
Thanks for reading, please send complaints to jasonw@racerxill.com