Hey, it can't be all that bad with a throttle in your hand.
Hey, it can't be all that bad with a throttle in your hand.
Photos: Simon Cudby and James Lissimore
We all know the story by now. The privateers of the Lucas Oil Pro Motocross Championship and Monster Energy Supercross have it rough. They don't have the support that they need to get to every race. Yet they continue to try to get to the next level and risk it all to get noticed. It's all based on the goals that they want to accomplish in the sport.
Let's face it, with only a handful of factory supported teams, privateers rule the roost. Without the privateers we would not have a series to watch. They are the glue that holds the sport together. The majority of them work full-time and then train when they are finished at their job. They spend the weekends traveling to the races and chasing the dream. Each and every rider has a story to tell, and you'll get more of those stories in the coming weeks via a series of features.
However,this week we are going to look at the privateer lifestyle in a different light. Instead of focusing on how hard life really is as a privateer, we are going to look at how cool it is. I mean come on here people, you get to twist a throttle, and things can't be all that bad right?
The question that I pose is simply: What is the best thing about being a privateer? I got the following answers from the riders themselves.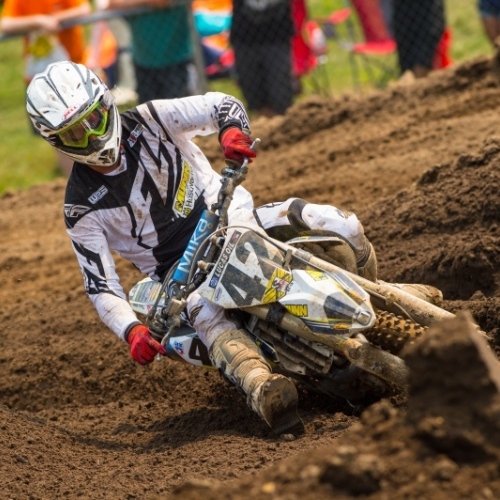 Lamay found a home with Munn Racing this summer.
Ben Lamay:
"I can run whatever sponsors I want to run."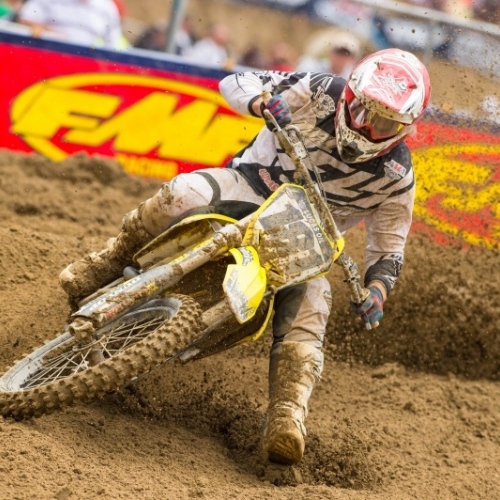 Pipes took a digger at RedBud but has been strong this season when he has been healthy.
Dustin Pipes:
"You're able to interact and be more personable with the fans."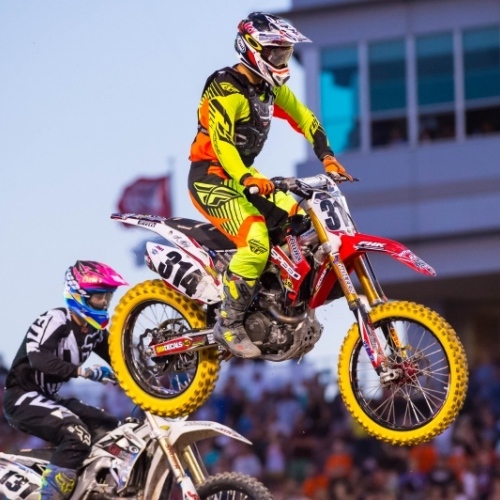 Ray came on strong in Monster Energy Supercross this season.
Alex Ray:
"When I have good results it makes the feeling that much better. We put everything into getting to the races and scraping by with what we have."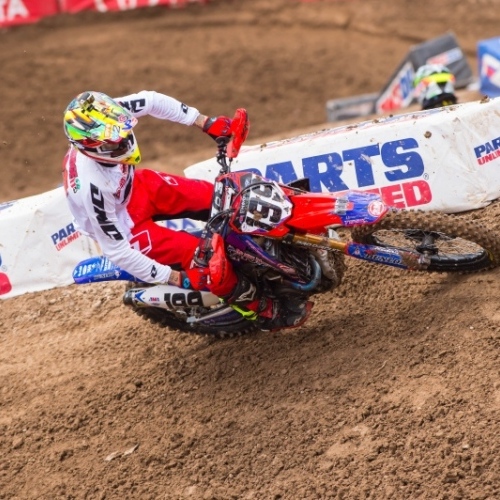 Partridge was more often than not in the main events and mixing up with the factory riders this season.
Kyle Partridge:
"Nothing…I'm just messing around. I'd probably say not having that pressure of the factories always on you. That or being able to run the companies I feel more comfortable with."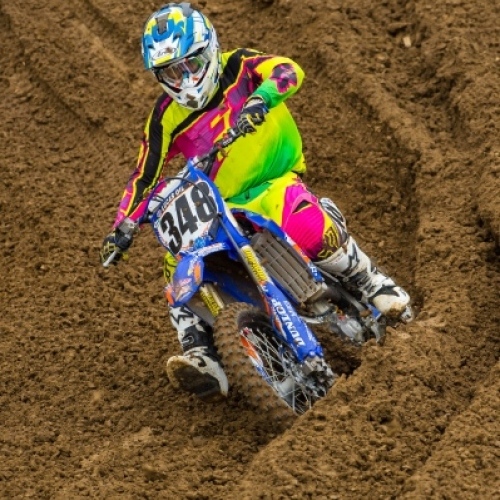 Brooks had a career high 13th overall at Spring Creek.
Jason Brooks:
"Probably one of the best things about being a privateer is how much greater the feeling is when I'm running with the factory guys. The factory guys have a lot more pressure to run up front. We have little to no pressure at all. It almost makes it that much easier for us because we have no one telling us we have to finish in a certain spot. We have a pretty relaxing day just trying to score some points and finish the best we can."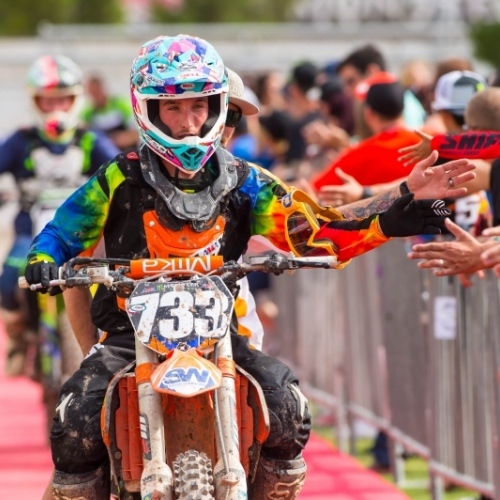 Mages made his supercross debut at Las Vegas, but has been a staple in Amsoil Arenacross the past few seasons.
Steven Mages:
"Being able to do things my own way and pick my own sponsors."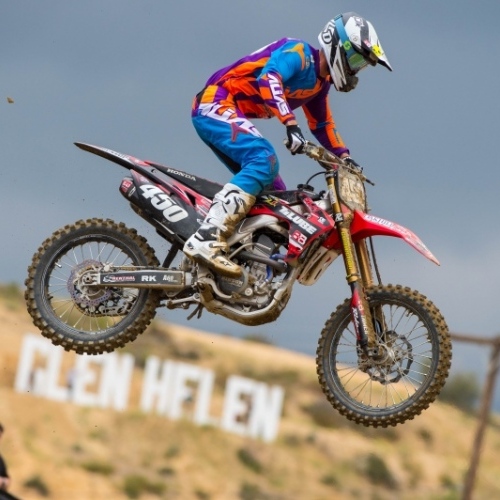 Mellross has traveled all the way from Australia to chase the Lucas Oil Pro Motocross Championship.
Hayden Mellross:
"Honestly the best thing about being a privateer is that when you get to the race there is not a set schedule. We have no exact time that we have to be somewhere. You pretty much just go with the flow of being a privateer."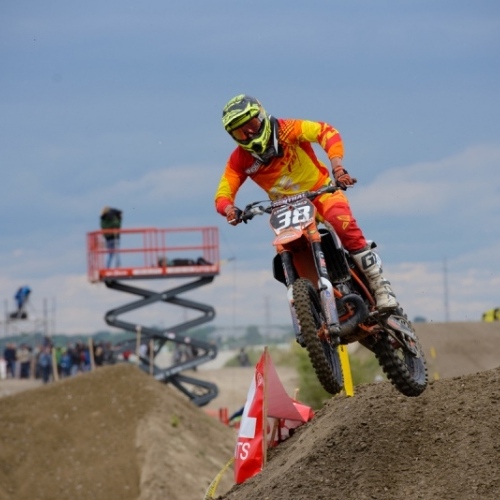 Rarick has found a home racing in Canada, but hasn't ruled out a return to the USA series.
Seth Rarick:
"Being able to do things the way you want and run the products that you want to run without any restrictions. If you don't like something then you can just change it. Oh, the money is pretty good too…jokes."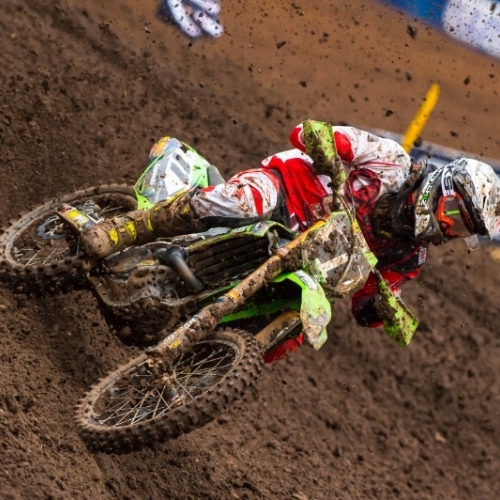 Chiz is battling for the top ten in the 450 class every week.
Kyle Chisholm:
"I'd say the best thing is being able to make my own decisions and run my own program the way I feel is best. It's nice having the freedom to work with the people and companies to want to work with."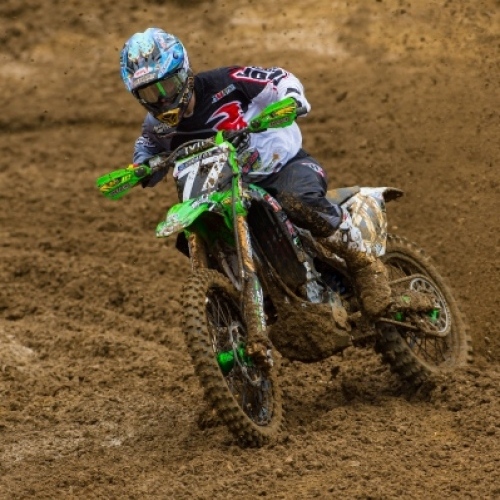 Starling has ridden for three different brands this season and has found a home with Traders Racing Kawasaki.
Justin Starling:
"I'm not a full privateer anymore since I ride for Traders Racing Kawasaki. The best thing about being a privateer is having a smaller group around you and being able to fully enjoy the race weekends."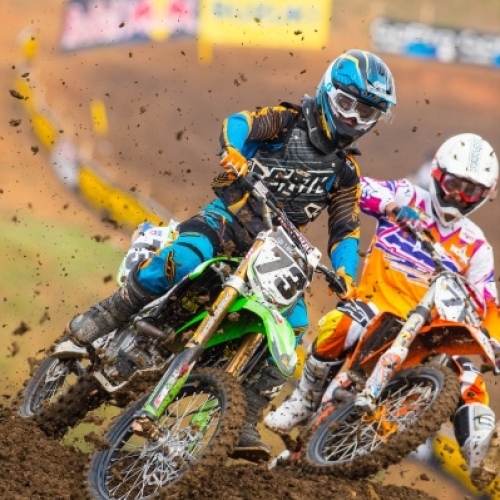 Audette has been one of the top privateers this season in supercross and motocross.
Gannon Audette:
"Being your own boss. I would say the reward of it when you do well in a race. It's a lot more rewarding because you know what it took to get there as far as trying to get all of the sponsors you need together to get to the races. When you do well it's a lot more rewarding for you as a person."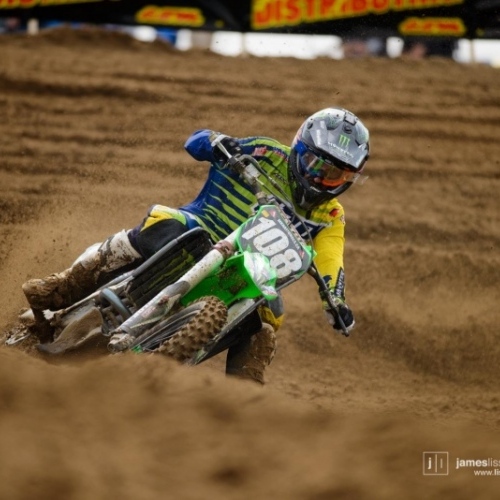 Rife had a stint with Leading Edge Kawasaki in Canada, but is still searching for a ride for 2016.
Shawn Rife:
"I'd say the best thing about being a privateer is the time you get to spend on the road. When you're flying in and out it's strictly from the track to the hotel. Driving hours upon hours isn't always fun, but you get to connect with the people who are around you the most. You get to see things that most of the guys on the factory teams don't get to see. For me, being a privateer has developed the character that I carry, and I'm not mad at that at all."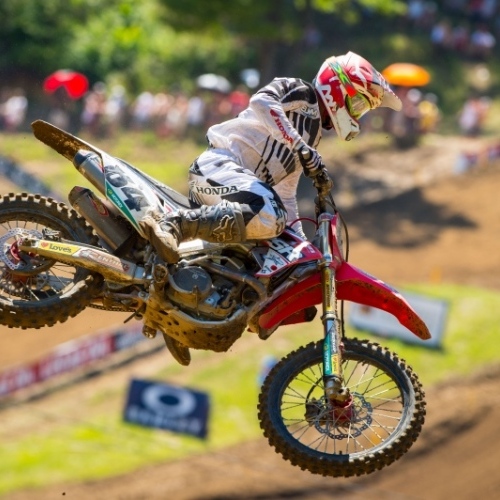 Wentland had a career high 12th overall at his home track Spring Creek.
Jesse Wentland:
"Being a privateer has taught me to appreciate everything a little more. One of the best things about being a privateer is the person it makes you. It has made me a very appreciative, humble, and hardworking person. As a privateer you really appreciate every person that helps you out. I also want to push myself to get to that next level of becoming a factory guy on a team."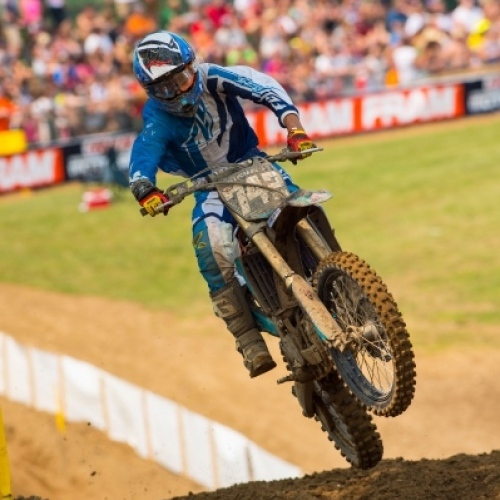 Telker has raced a limited schedule this summer after sitting out supercross due to injury. He had a strong showing at RedBud.
Christian Telker:
"I would say that the best thing about being a privateer is just getting results. Knowing that we are doing it on half the equipment that the factory teams have. It's rewarding to know that I can work fifty hours at my job the week of RedBud and then go out and put in two solid motos on a bike anybody can buy."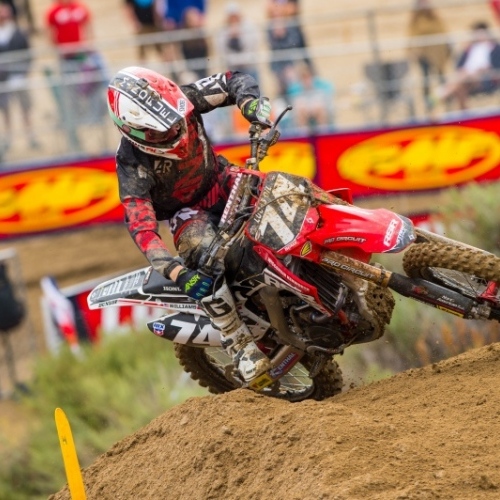 Williams is in need of some support for the final nationals of 2015 and beyond. He's right there for the top 15 at every round.
Zack Williams:
"If you're lucky enough as a privateer you get to run the brands of your choice. I'd say that is the best answer."
So there you have it. The riders have spoken and despite a few jokingly saying "nothing" they dug deep and found some really nice answers. The ultimate goal of each and every one of these riders is to land on a factory team and race dirt bikes for a living. They want to not have to worry about getting to each and every round. If a part breaks on their bike they have to find that part and then fix it. That goes for the majority of these riders. For these riders they race motocross because they love it and they have goals they want to reach. They will continue to race until it isn't possible. It's what they know and who they are. It's also fun to watch them from a fan's perspective.
The next time that you are at a race, and in the pits, head on over to the guys who are behind the big semi trucks and give them some love as well. These guys will have some awesome stories to tell you about their lives and chasing the dream with a dirt bike.
Thanks for reading my columns every week. I hope you are enjoying them as much as I am putting them together. Hit me up at Troy@pulpmx.com for any ideas or feedback.