Audette is climbing the results of the Lucas Oil Pro Motocross Series.
Audette is climbing the results of the Lucas Oil Pro Motocross Series.
Photos: Simon Cudby and Andrew Fredrickson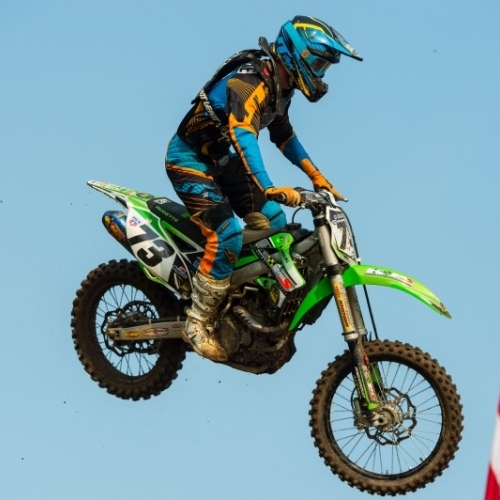 Audette at RedBud this season.
The year is 2010 and Gannon Audette has just wrapped up his amateur motocross career by clinching his second Loretta Lynn's title by sweeping the 450 A/Pro Sport title. By clinching the title Audette became a member of the rare club that raced at Loretta's every year, on ever size bike, and then take home an A title in the final year. That's when Star Racing Yamaha called and offered Gannon a professional contract for the 2011 season. On paper everything sounds like a perfect storybook, but in real life it was a lot harder than Gannon made it look. When did Audette realize that he could make a career out of racing motocross?
"I could never beat fifteenth and then one year I broke that spell. It was probably my last year at Loretta's when I won the 450 Pro Sport title and had Star Racing approach me. That was probably when I realized I could go pro. Leading up to that I wanted to obviously, you just never know when or how. Even at Loretta's that year I was talking to Suzuki for the next year. You can't get better than 1-1-1 scores in the A class at that national, so that's when I made the decision to move up."
The Pro Sport title was only one of his classes at the ranch that final season. Audette raced the 250 A class as well and remembers the intense battles with his Suzuki teammate Ian Trettel at the time. Trettel ended up going 2-1-1, while Audette finished with 1-2-2. Splitting the scores with Ian for that title battle was something that Audette still cherishes to this day.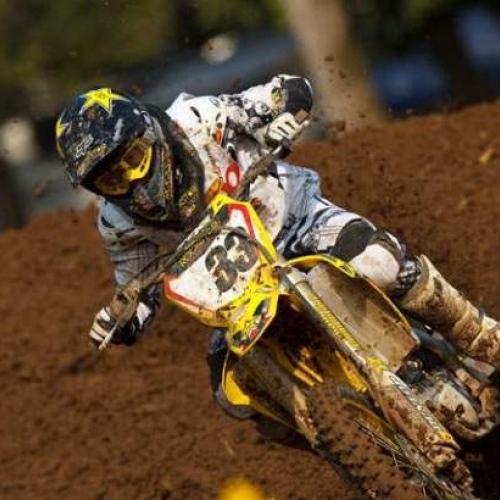 Audette in 2010 at Loretta Lynn's ranch.
"It wasn't even because I won 450 A/Pro Sport that year. I think of it as Trettel and I battling. I had the three fastest lap times that week and four out of the five. I mostly look at my final year at Loretta's as that. It's cool that I won the championship, but battling with Trettel was the highlight. It was really fun even if I lost. It was a fun time for sure.
Making the move from amateur to pro wasn't exactly the easiest transition for Audette. He felt that he was ready to make the jump, but looking back on it now, his fitness just wasn't where it needed to be. He was thrown into the pack and realized that he wasn't quite ready to outlast the other 250 riders. The 2011 season was huge learning curve. He would race the majority of the races despite a few minor injury setbacks. When it was all said and done Audette had some flashes of brilliance with six top ten finishes in supercross and motocross combined.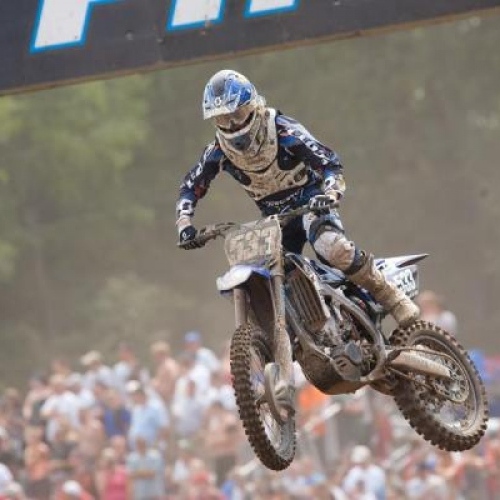 In his rookie season Gannon's highest finish was a fourth at Southwick.
"The season started out well. I qualified fourth in Houston and then in the main event I had two crashes. I was the only rider to crash on the holeshot and I came up through the pack to seventh or something. Then I found Jason Anderson and he actually cleaned me out pretty good and took me off of the track (Laughs). I ended up getting thirteenth, but the result didn't show how well I was riding."
"I felt I had a decent supercross season and the team was pretty happy with how I did. It was mainly between Anderson and I that year. I felt like we kept trying to take one another out. Every time that we were around one another we were banging bars. I guess we had some sort of rookie rivalry of some sort. I was knocked out in Las Vegas, but my best finish was a sixth at St. Louis. Moving into outdoors it was just a struggle."
The highlight of Audette's season came at Southwick when he finished fourth in the first moto. It was a testament that he in fact had the speed to run with the front-runners. The only problem was that he needed more fitness.
"It was the easiest moto that I had done all year. I was up there off of the start and I stayed with the top guys. I also had my first holeshot at Budds Creek, but I went backwards and I finished eleventh. Overall I had a decent season. There has definitely been worse and definitely has been better, so I guess it was average."
When the season ended Star Racing and Audette hadn't spoken about a contract for the 2012 season and the two went separate ways. No hard feelings were involved and Gannon still talks to his old team owner Bobby Regan at the races. Audette's rookie year was when Star was still figuring out its farm system. A handful of riders had signed to race for the team, did one season, and then didn't return the next. The sport was changing and when the music stopped Audette had found a ride with Dragon Racing Fuels/AG Motorsports KTM in 2012.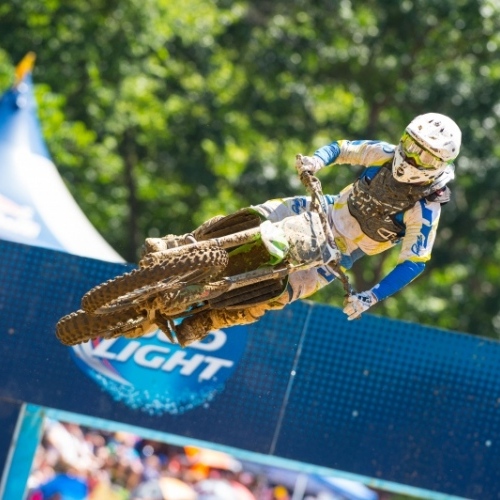 Audettes best finish this season was a thirteenth in a moto at Spring Creek.
The times got even tougher in 2012. As Audette was getting ready for supercross he broke his wrist, which put him out until the fifth round of the outdoor season at Budds Creek. That season never really allowed Gannon to show his true potential and he had to put together his own deal for the 2013 season. He had found some support with JAB Motorsports, but a fractured pelvis in Dallas had put his season on hold. Audette would only race his hometown national that season at Millville. Leaving him with not many offers for the 2014 season.
For the past two seasons Audette has found a home with the Legends and Heroes rig. The guys with the mobile old school motocross museum take Gannon's bike to the race, which allows him to fly to the majority of the rounds. Last season it was a supercross only deal, while this season has allowed him to race the every East Coast race available for supercross and motocross. This season also marks the first time Audette has raced the majority of the outdoor races since 2012. He has switched to the 450 and has found a home within the top twenty and is pushing towards the top fifteen. His fitness problems that he struggled with in his rookie season are long gone.
Audette will race at Unadilla and Indiana before he calls it a season. He will try to top his best finish of sixteenth overall and thirteenth in a moto that he accomplished at Spring Creek. As far as next season support goes things are still up in the air. One thing that is for certain is that Gannon will make sure that he finds a way there and continue to improve his goals in the sport.
Thanks for taking the time to read my stories every week. I'm having a great time putting them together. Email me at Troy@pulpmx.com to chat about dirt bikes or random stuff.