Back by popular demand is my Insagram Emulation!
Back by popular demand is my Insagram Emulation!
By: Moser
Photos: Thee Lissmore
When I strike out trying to get in touch with the riders that came up Just Short, I match up they're Instagram posts and make witty comments. Let's get started:
#556 Brady Kiesel vs. #625 Charles Lefrancois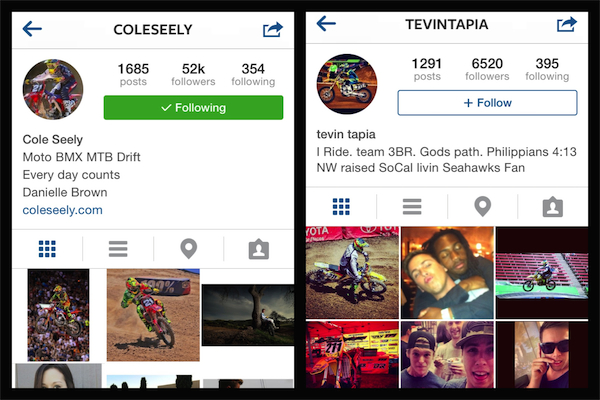 The fact that Chuck is French made tracking him down a bit more difficult, if only I had been at Santa Clara I could have interviewed him right after the race. Brady has almost 2k more followers than Chuck…apparently Instagram hasn't caught on in France like it has here in the states.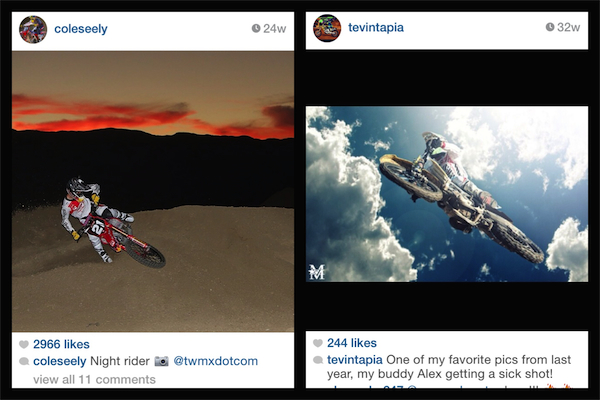 The upclose shot of Brady is well done and I assume it required a buddy to lay down in the dirt and get roosted to get the shot. This Glen Helen photo of Chuck though is the frogs-legs! Very well done, it reminds me of the Hollywood sign.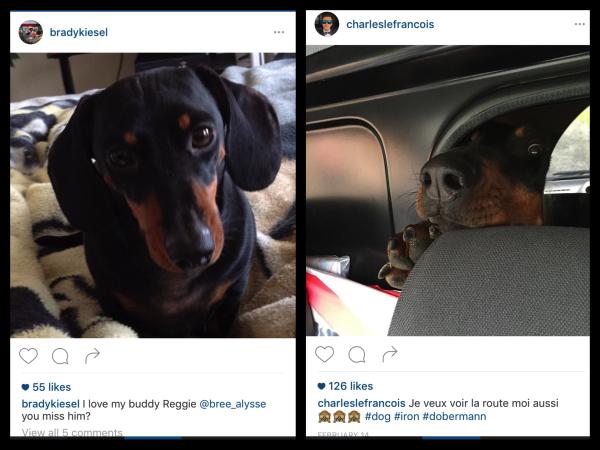 Brady's dog looks guilty or ashamed…you be the judge, at least there isn't a peanut butter jar in the picture. Chuck's dog is doing his best "here's Johnny!" impression.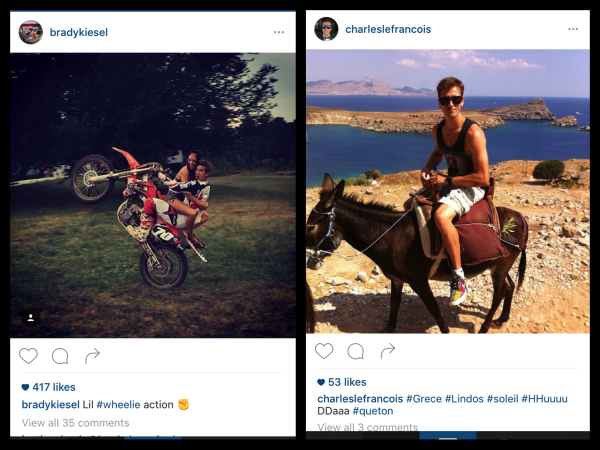 I've seen a lot of wheelie photos on Instagram…A LOT! Can't say I've ever seen two people fornicating while popping a wheelie, the true definition of six to midnight as demonstrated by Brady and his lovely lady. And I couldn't find a picture of Chuck popping a wheelie, butt he's riding an ass.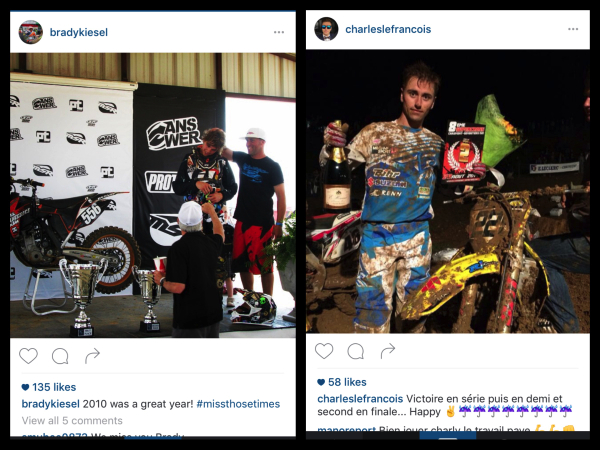 Brady with the "ahh shucks" trophy celebration. Chuck with the "what just happened" podium celebration.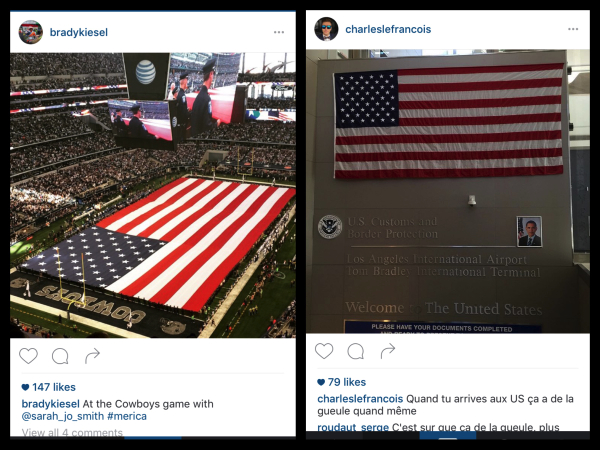 Everything is bigger in Texas, as Brady demonstrates. Welcum to America, Chuck.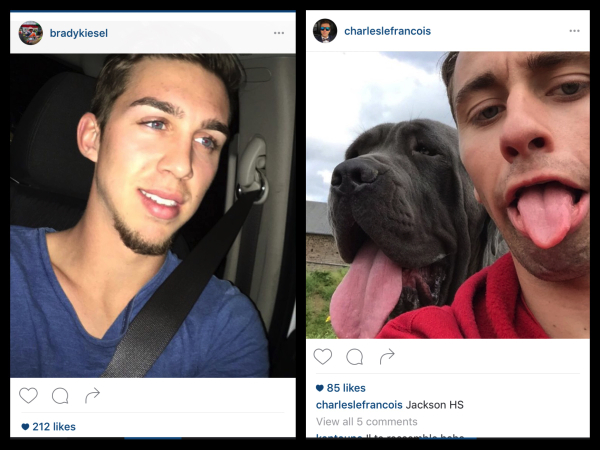 I personally take a lot of selfies and after looking at other people's selfies, I really need to stop.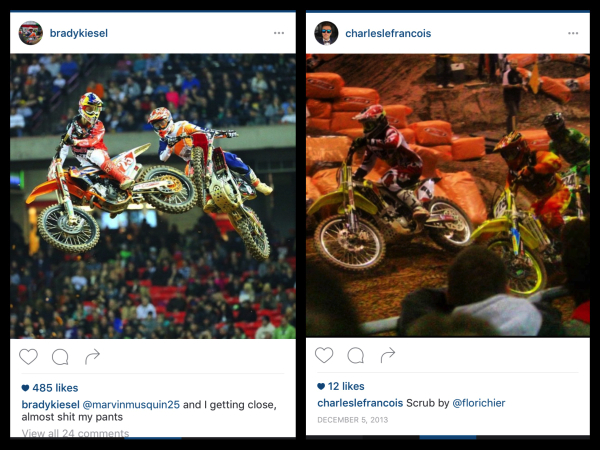 This is a crazy picture of Marvin whipping his bike into Brady…makes my butthole pucker just looking at it. A real professional photo of Chuck making a pass here…from the stands…with fans' heads in it.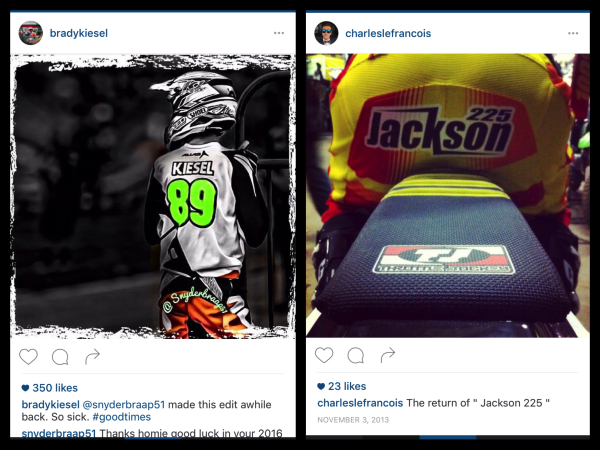 I think Brady might have photo shopped on his butt patch, butt I'm not going to keep staring at it to be certain. Did you know that Chuck is a big Michael Jackson fan? Now you do. Proving music spans all languages.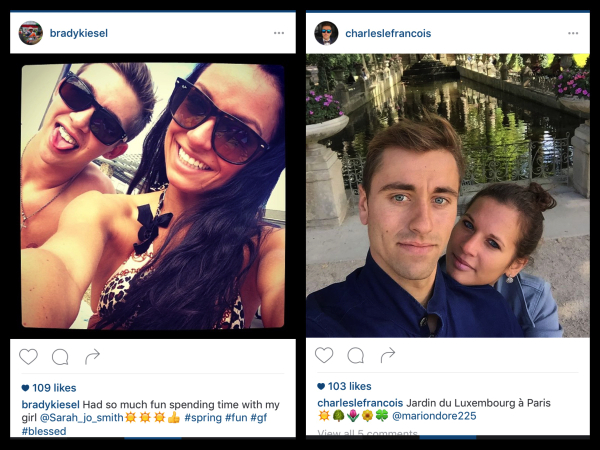 Silly and serious selfies. I bet they both got lucky that night though.
Thanks for reading, please send complaints to jasonw@racerxill.com