Mosiman made his pro debut at Hangtown.
Mosiman made his pro debut at Hangtown.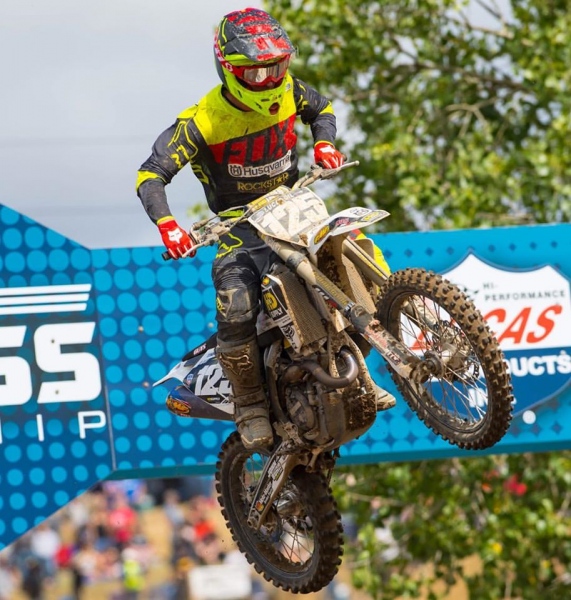 Mosiman took a break from his job at Fox Racing to accomplish some of his racing goals.
With all of the hype around rookies Austin Forkner and Tristan Charboneau's professional debuts, some other riders get overlooked. One of those riders that also made their pro debut was California's Josh Mosiman.
Mosiman is one of those guys that you've seen the name, you may have seen him race, but you don't really hear much about him. The nineteen-year old actually has a pretty unique story as he's kind of making a comeback to racing after taking some time off when he finished his amateur career.
The Mosiman family is a racing family. Josh and his little brother Michael have been racing the amateur motocross circuit since they were little kids. Josh had support from the Suzuki amateur team for a few years and some support from KTM. He's been racing with guys like Adam Cianciarulo, Cooper Webb, Mitchell Harrison, Colt Nichols, and Tristan Charboneau through the ranks.
"My amateur career was nothing too glamorous," Mosiman admitted. "There weren't any Loretta Lynn's championships, but I went to all of the big races and I earned a few Collegeboy and 250B titles."
Josh's plan was always to turn pro at Hangtown this summer, but it was almost put on hold for a bit. He had broken his foot a week before the Monster Energy Cup last season and around the same time started to think about what he would do with his life if racing didn't work out. Josh received a call from Fox Racing's Todd Hicks, whom he had been sponsored by since he was a kid, to come work for the company.
"I thought I would take a break from racing a little bit to work in the industry that I love, and for a company that I love," Mosiman said. "I gave it a shot."
He decided to take the opportunity that Fox presented and took the position. He went from racing full-time to working full-time. He worked in the rider support department prepping jerseys and making butt patches for the team riders. Mosiman would stay with his friend during the week so that he didn't have to make an hour and a half commute to work everyday, which worked out nicely for him.
"I got to learn a lot about the other side of the industry. It's a side that no one gets to see very often," Mosiman said. "It was an honor for me to wear Fox, let alone be offered a job to work for the company."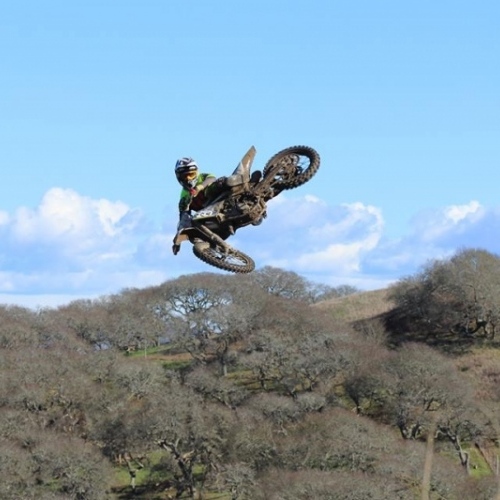 Mosiman is driving to all of the nationals this summer in his motorhome.
In mid-February Mosiman was healthy and he started to get the itch to come back to racing. The fact of the matter was that Mosiman loved his job at Fox, but he realized he had some unfinished business to tend to in motocross. He can always go back to his position at the company anyway, so why not take a chance and accomplish some racing goals? He had his pro license and hadn't been able to use it yet.
After spending so much time cutting his teeth in amateur motocross, and only being nineteen years old, Mosiman decided to put his job on hold to race the nationals this summer.
Hangtown went the way that Mosiman planned it would go. He qualified in 28th and when the motos came around he went 29-26 for 28th overall. Before the national he figured that he would finish around those positions, but now that he's seen the speed he expects more from himself.
"It was fun, I was stoked on the result, but now I want to push towards the top twenty and score some points," Mosiman said.
The program that Mosiman has set up will see him race all twelve nationals of the Lucas Oil Pro Motocross Championship. He's going to drive his motorhome to the upcoming rounds and follow his roommate Jackson Richardson to each round. The two of them plan to park their rigs at Club MX while the series visits the East Coast rounds. The option for flying home in between some of the rounds is still there for Mosiman, but he's just going to go with the flow for now.
"My mom has been great in helping with the logistics part of it and getting me from race to race," Mosiman said. "She's helping me get hotels and things like that."
With his program off to a rolling start this summer, Mosiman wants to continue to improve and show his worth. He liked his first taste of the pro ranks and he's ready to continue his progress at Glen Helen.
"It's a totally different ballgame going 35 minutes all out and everybody is no joke," Mosiman said. "I like it more than amateur though."
Keep your eyes on the #125 Husqvarna mounted rider this summer and cheer him on. He's a rookie that has to learn everything on his own, without the help from a factory team, under the radar, and doing it for the love of the sport and himself.
Thank you for reading my column. If you have any questions about this story, or just want to talk some moto, email me at troy@pulpmx.com.