Moser thinks more races is cool, Matthes does not
Moser thinks more races is cool, Matthes does not
Photos by Lissimore
Moser: Any avid listener or reader of anything PulpMX might have noticed that when Matthes takes a stance on something the rant is relentless. There is beating a dead horse and then there is what Matthes does to try and drive his point him. This is just a part of the allure of PulpMX, "what happened" "blame pie" "nets". With that being said this current Matthes rant about offseason races and too many races needs to cum to an end.
For starters off season races are not required for riders to attend. Sure they may be strongly suggested for riders who have the same presenting sponsor like Monster or Redbull but history has shown riders only do what they want. How many countless "unknown ailments" have put riders on the injured reserve list with no explanation? Nobody can make these riders race when they don't want to, not sponsors, team managers, parents or girlfriends. "cough cough, my Epstein Barr is flaring up I'm not going to make it this weekend".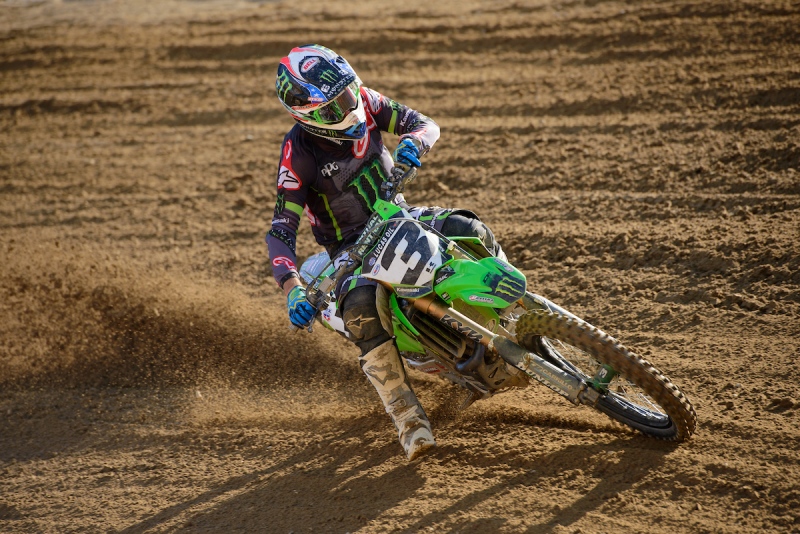 Tomac has said no to the MXDN but yes to the USGP's.
Off season races have always existed and always will they are hardly anything new. Bercy, US Open, Monster Cup, Geneva, Japan, Australia just to name a few. The stories are endless. Stanton making more money overseas than racing the entire Supercross and National series. The Dogger racing so hungover that he skipped practice but still won the race. Filthy Phil taking shots of vodka with Germany Phil. JT collecting start money from a drug lord somewhere in Central America. One of Kevin Windhams most memorable races was sticking it to Stefan Everts and the rest of the Euros at the 1999 Budds Creek GP in Maryland. The stories about the poker games on flights overseas alone are epic.
Matthes has gone on the record the he likes when riders race overseas races like Bercy then in the next breath condemns these new GP races in the USA or the new Supercross GP. You can't have it both ways bro are these riders allowed to race in the offseason or not? What's the downside to having more race options for the riders? This is America the land of the free and the freedom to choose. Races need to evolve they can't stay the same forever; they have to cum and go. A surplus of races simply provides more options and allows more riders to get more exposure. Basic economics of supply and demand will weed out the races that the riders and fans don't support. I'm stepping off the soapbox now, Matthes needs it for the Fly Moto 60 show.
Matthes: A few things that Mr Moser has forgotten is that yes, I have no problem with riders going to Bercy (now Lille) or Australia to make some extra cash. But those races have been there for years (in the case of Lille and Geneva) and are much closer to supercross anyways. What I have an issue with is adding more races so close to the end of the USA season. We have 29 races in 33 weeks, adding a USGP or two, an SMX Cup, a Red Bull Straight Rhythm IS NOT NEEDED. Not too mention those races I first listed pay the riders 20-30, maybe 50 thousand dollars to show up. Having riders make money is a good thing. Those ones I just listed? Nothing unless they ride their balls off and win. Then MAYBE the money comes close.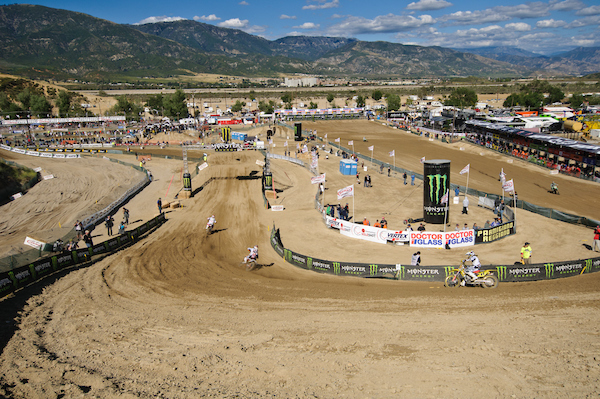 Lots of "fans" at the 2012 Glen Helen USGP. Look at all of them!
This was an interesting sentence from Moser "What's the downside to having more race options for the riders? This is America the land of the free and the freedom to choose." I'd like to take a moment to remind Moser that the riders actually do not have a choice. Tomac (and all Monster sponsored riders) is forced to ride the USGP's and in ET's case, I feel confident that he would like to do the MXDN instead. Dungey is being forced to the SMX Cup, Feld puts tons of pressure on teams to come to the MEC (by the way, in 1998 the winner of the US Open got 100K and in 2016, the winner of the MEC gets 100K…no more money brought into the race in the 18 years guys?) so, yeah Moser, there's actually no choices for these riders and teams.
And to wrap this up, that last word "teams" is something I want to touch on. These mechanics, managers, truck drivers make a fraction of the riders and work more hours. They also have families but no break for them? 29 races in the USA and guess what? Head out to the test tracks to test supercross settings then go to two USGP's, go to the MXDN, go build a bike for the SMX and Monster Cup. Family time? Eff it bro. We'll just keep grinding and pushing these people and maybe they get divorced, maybe not. I'm tired of the promoters, the energy drink people, the OEM's all trying to make money off the backs of riders and perhaps more importantly, the teams.
Thanks for reading, please send complaints to jasonw@racerxill.com