It's that time of year where all the moto heads and potential new bike buyers look around to see which bike is best in class.
It's that time of year where all the moto heads and potential new bike buyers look around to see which bike is best in class.
Photos By: James Lissimore
For me it means a crap ton of riding, writing, planning and trying to give all of you the most honest information possible. Dirt bikes aren't like cars where you can go pull up to the dealer and give it a test drive to see if you want to purchase it. Most of you rely on magazine tests and or someone you can trust to give you guidance, which can be hard to do if you don't know the process in which those opinions come from. It's funny because people that come up to me usually think that you just show up at the track, meet the manufactures and ride fresh bikes to declare a winner, but it's much more than that. I wanted to give all of you Pulp MX readers a little snippet of what it's like to get a Shootout completed, but more importantly completely correctly, in order to give you the right road map for the right ride.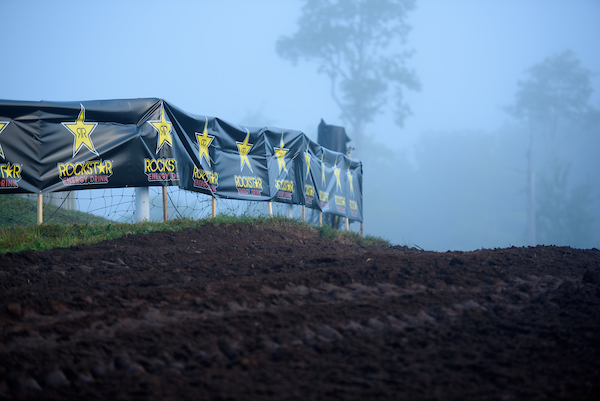 Literal, pre-game.
Pre-Gaming:
Before we (meaning Dirt Rider Magazine) even start to think about the shootout we must receive each new model from each manufacturer and meet them at the track to do a "First Test" or "First Impression". After we put up our first impression up online we get each machine to 10 engine hours, so that all of them have an equal amount of break in time. Once all machines are properly broken in and are at the office we have a "Clean up/Tire Day". This is a day where we thoroughly wash the machines, clean air filters, put fresh backgrounds on, and new tires. We have two ways of deciding which tire we will do the complete shootout with. We either use exactly what each bike comes with (brand and size) or use one Tire Company and compound on all the bikes. For example on this year's 250 MX Shootout all machines were fitted with Dunlop MX3S tires for an apples to apples comparison. After the machines are all prepped and ready I will layout the game plan to all the manufacturers. I will decide on where we will have our photo/video day (which is usually a rented out private day to get all of our photos and video done, so it doesn't cut precious time into our evaluation days). I will then decide on three tracks to do a full day of testing on to really pick apart each machine. You always need to have a good engine character track, a track where you can feel chassis set up, and of course a place where you can test the suspension. A few tracks around Southern California have all of those features wrapped into one, some only have one of those. After all the manufacturers are contacted and dates are set I will decide on a sold group of test riders and photo models. Test rider and photo models are not the same as all of you may think? Some riders don't have the best style in photos, but can really feel a lot on a bike super well, so I will use those guys for test days and opinions. Then there are riders who look great on a bike, but couldn't tell me if there was 25 pounds of pressure in the tires. I use those guys for the bangers (as the kids call them now)! Ok we are all set right? Wrong? I create set up sheets (to hand out to each manufacturer to keep track of each rider's changes), test evaluation sheets for each test rider, and of course go grocery shopping for six to eight picky ass test riders so they are fueled up on test day. Now we are ready.
Photo/Video Day:
I try to designate one day strictly to the photographers and videographers so they feel like they have what they need in order to make our shootout issues and shootout videos great! Each rider will get a gracious amount of time with the photographer (who will probably overshoot the whole deal anyway) so when its time for our art director to go over photos he has more than enough different shots/angles to choose from each rider/machine. The video team will work its way around the track and pluck a rider out of the photo conga line in order to get a full lap of each bike. Then at the very end of the day each rider will do a Go-Pro hot lap around the track for a bird's eye view for the people at home watching. When all is said and done each bike will have close to almost 6 "engine" hours of time on it. The riders are usually chomping at the bit near the end of the day to peel their gear off, spackle some Bag Balm on their asses and head home.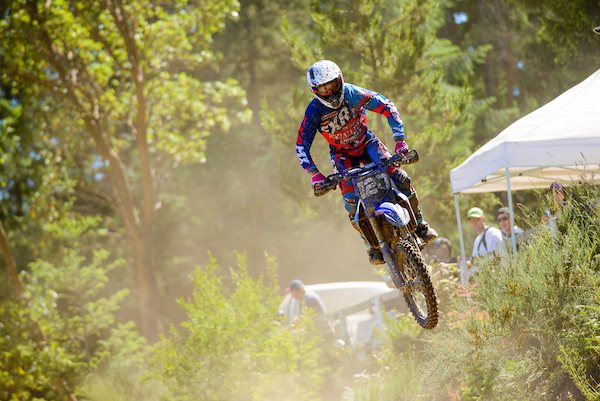 Putting in the time.
Test Time:
Each test day we start around 8:00AM and rotate anywhere from six to nine riders around the six bikes we have to test. Each rider is instructed to go around to each bike twice to really give a fair evaluation. For example if a rider hops on a bike at 8:30 in the morning when the track is fresh, of course it's going to feel amazing. Hopping back on that bike around 2:00 in the afternoon it will not feel the same, so this is important to the overall outcome of each shootout to make it fair. There is a representative from each manufacturer, at each day of the shootout, to accommodate any adjustments a rider may want to make to the machine. Each rider has their test sheets that they make notes on and these test sheets are broken down into categories: Engine, Suspension, Chassis, Handling, Ergos, Brakes, etc. The last sheet is an overall ranking sheet that they will fill out after they are done with their final bike of the day. Testers ARE NOT aloud to share their information with each other and talking is actually minimal when it comes to discussing anything about any machine. When the day is over all score sheets are handed over to me and is logged. After three days of testing and using almost 15 different riders (height, weight, skill) we calculate all the scores and comments to decide on the results. I have heard so many witch-hunt stories from keyboard warriors about how shootouts are rigged and that we pick the manufacturer that spends the most money with the magazine to win! There is nothing further from the truth. Over the 15 years that I have been around in the magazine world I have never seen that with any magazine publication.
Post Shootout:
This is where we (or in this case me, if I am writing the shootout article) go over every single word of all of the riders notes (most are very difficult to read, because as you know dirt bike riders aren't so called scholars) and add up all of the scores to pick a winner. The machine with the lowest amount of points will be awarded "Shootout Winner" and the coveted Dirt Rider Shootout winning trophy. After each bike is done with the shootout we will assign it to be a "Project Bike" where we test certain products and parts. Or we make it a "Long Haul" where we leave it as close to stock as possible and ride the crap out of it, to check the durability of the machine. There is a lot of digestible information when reading a shootout, so make sure you to decide which type of rider you are before you dive into any shootout you are reading. Really look at each bike's unique characters and flaws to see which one will be best for you and look at each testers stats (height, weight, skill, age) to see if it matches up with yours? You can use that as a road map on what you want to put your hard earned money on to purchase. Each magazine shootout is similar, but it's how the information is carried out to you, which makes it unique.