We had an incident between Tyler Bowers and Alex Ray in the main event and since they're both "Friends of Pulpmx", we had to get to the bottom of what went down…here's the post race interviews from both guys.
Matthes- You had a bike malfunction before the heat, so you had to go to the LCQ. How sketchy is that? The last time you rode was in practice. Was it a problem?
Alex Ray- Yeah, it was a problem. It was probably the sketchiest thing I ever did.
And then you pulled a holie!
Ray-Yeah. I told the dude next to me, I was like, hey man. Watch out. I'm going left. I'm cutting over as hard as I can. But I had a bike malfunction and then almost didn't make the lineup in the LCQ as well.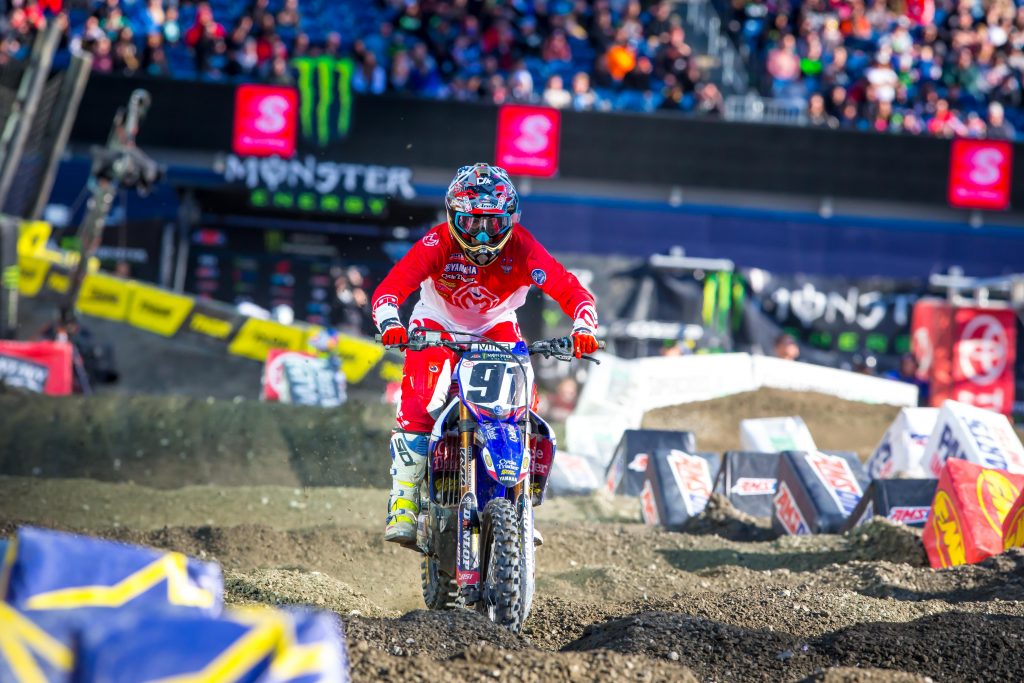 You were standing there for a while.
Ray-Yeah. It was pretty nerve-racking, but the team got the bike going. So that was good. Then the main event comes around. I had a great start. The first three straightaways were great. Then I messed up in the sand. A few of us crashed. Sorry, I caused a pileup, whatever. Then I get up and Bowers just freaking comes and cleans me out for no reason. My leg is stuck in his back wheel and everything. I'm like, dude, what the hell? I tried to stand on his bike. I was pissed.
Matthes- Listen, I just came from A Ray's truck. You really put him down. He's angry.
Tyler Bowers- As he should be. I didn't mean to tangle up with him. I went down in the sand. There was sand everywhere. Bars were in my lap from casing the triple the first lap. The first lap was gnarly. I had sand everywhere. Didn't really know what I was doing. Went into the corner. Made contact with A Ray, hit the ground. I felt like a jackass. I really am kicking myself in the ass over the whole first lap. He's pissed, of course. I was just frazzled and didn't know where the hell I was going into that corner, and then A Ray happened to be there. That's how it goes.
Don't mess with the Bear.
Alex Ray-You know how I feel about that right now.
Will you apologize to A Ray?
Tyler Bowers- Yeah, I talked to him on the track. Like I said, I didn't mean to do it. It sucks. He's a good friend of mine. We've been friends forever. It sucks.
What'd he say to you?
Alex Ray- He said he thought I was (Justin) Barcia. I clearly don't look like Barcia at all on the dirt bike. The only thing me and Barcia have in common is we rev and clutch the fuck out of our bikes.
91 to 51. Guess that was it.
Ray-Maybe he seen a 1 or something, I don't know.
Tyler Bowers- He should have just hopped on the back with me and we could have went to thirteenth together. Instead he was rolling around all pissed off.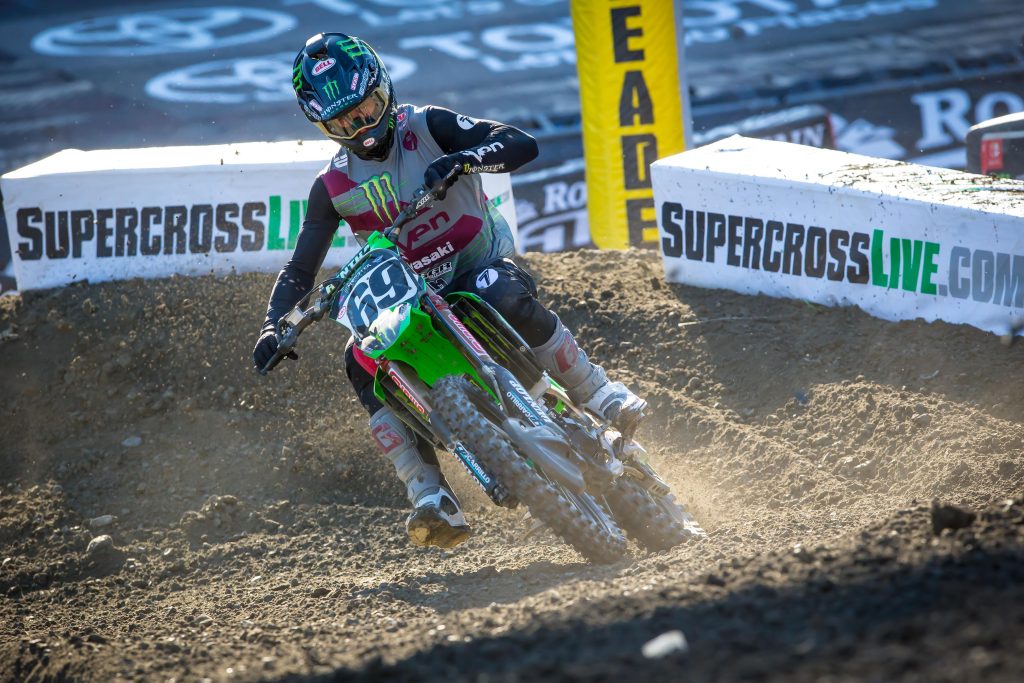 You realize of course my Twitter timeline was blowing up that this kind of stuff only happens to you.
Ray- Truck gets stolen, ride the LCQ, my freaking bike doesn't start… Come on. But end result, we still got some points.
So he (Ray) was an innocent victim. Tough main for you. Right away you're done. Let's talk about that fourth place qualifying time. You're getting better here. Yeah, tonight's main sucked balls, but lately it's been going pretty good for you.
Bowers- Yeah, we've made a lot of progress. I think the biggest thing was my privateer effort, I had a good bike and a good setup, but I had been riding that setup since Monster Cup.
We know your frame was beat down.
Bowers- It was wearing real good. I knew what the bike was going to do at any moment. If it was bad or good, I knew what to expect all the time. This factory gig is sick. It's awesome, of course. We're able to test and change a lot, always making it better, which I love. But I'm just getting to the point now where I'm getting healthy from that Oakland crash. My ribs don't kill me every time I land a jump anymore, so that's rad. And then I'm also getting comfortable on this bike. So, I know what it's going to do everywhere. We've made some changes lately and it's been great. I'm finally getting to where I believe I should be. I don't run out of breath twelve minutes into the main because my ribs are broken.
Bad part, only two races left.
Bowers-Yeah, the bad part it's a little bit late. My goal coming into this was win a heat race. I totally didn't do it today, but in the future… Qualifying times don't do much, so I'm going to go for the heat and keep going for these main event top tens, top fives. I'm getting pretty close to the top five.