Looks like I wasn't alone watching the race on the couch this weekend eh Steve? The penultimate round of the Monster Energy AMA Supercross Series hit Salt Lake City and although we may have thought it was going to be Jason Anderson's night for the 450 Championship, it was Jason's worst finish of his 2018 season. The SLC dirt was very similar to some of the Southern California practice tracks we see around 1PM, as it didn't look like there was a lot of grip out there. The riders that I have talked to weren't too stoked on it, but if I were them I would be fine with it, because that is what I practice on all week. I for one would be all about a "Day Program" if I was a rider at a Supercross, because that is right up my alley! Get up early, get the racing done and get home! Perfect! Here are a few things I noticed from SLC that I thought were worth writing about in this week's "Daytime Life".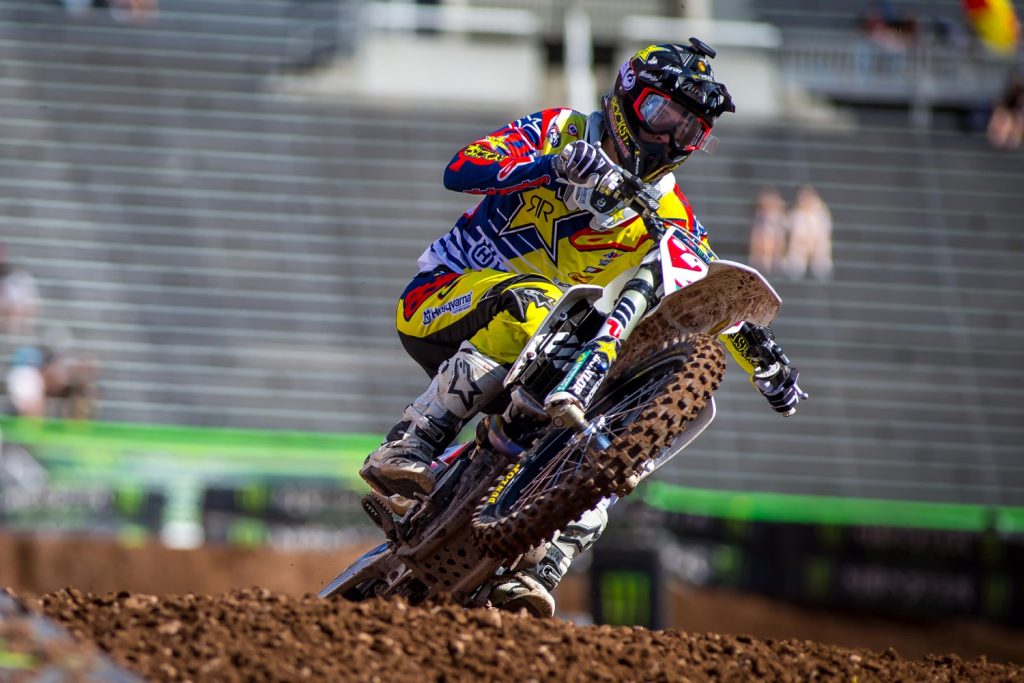 Jason Anderson: Wow, I cant even imagine how crappy Anderson's week is going to be. If I were his friends I would just stay away. Thinking you were basically going to wrap this sucker up Saturday night then having a wheel explode on you must weigh heavily on him. Jason pretty much held it together for the most part when he pulled into the pits, which I admire. He yelled only once and revved his engine only once coming into the pits. If I were Jason I would be jumping up and down, cursing, freaking out and dry heaving (picture Jim Carrey in Dumb And Dumber when he sees Lloyd picking up Mary) while standing there. Getting up to 17th place is a miracle in itself when you're two laps down. Jason is 14 points up on Marvin and barring any disaster like SLC, he should be just fine to win the championship on Saturday night. I would love to be a fly on the wall at his after party because I feel like it would be a 90's era type of shindig where things just get out of hand! I love it!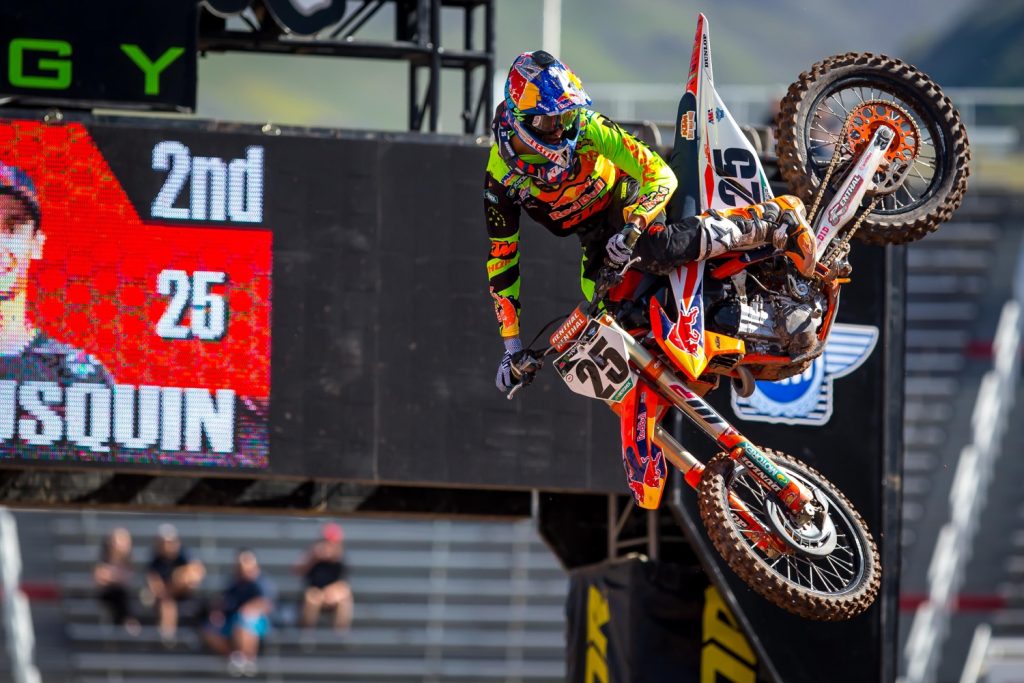 Marvin Musquin: Great way for Marvin to rebound from last week. Pretty weird to say "rebound" when the guy just won the week before right? However, Marvin seemed very rattled after Foxboro and after viewing his demeanor/body language after the race you would of thought the guy got fifth place. In SLC he looked relaxed and focused on winning the Main Event and to me even if Tomac got a good start I think Marvin had him covered. Hopefully Marvin learned from last weekend that beating around the bush does nothing for his fan base. Americans get lied to enough through politicians, so we don't need our motocross heroes to do the same. Tell us how it is Marv! Preach to us Marv! Good ride Saturday night Marv!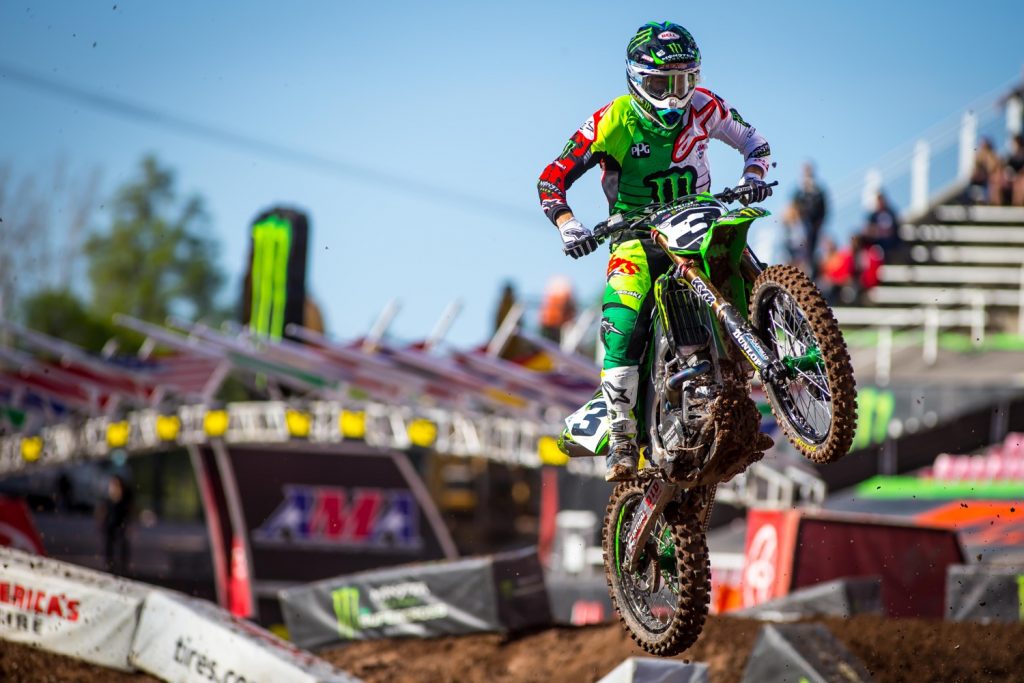 Eli Tomac: Eli makes mistakes and still ends up climbing back up the results ladder. If the dude gets a start he is almost impossible to beat these days in Supercross. I am really looking forward to watching Eli ride outdoors because he has more time to recover from a bad start. Do I see anyone beating him straight up? Yes, but there are only two people that come to mind. Musquin and Roczen. Otherwise you can stamp that Tomac will be on the podium in every national this summer!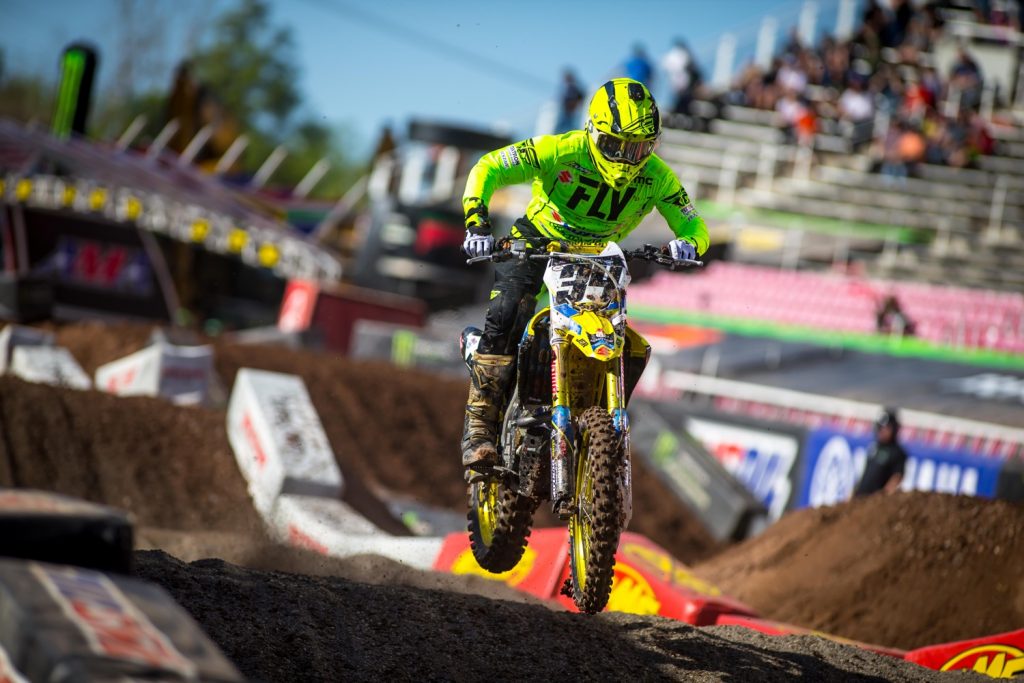 Christian Craig: One of my favorite riders to watch is CC32. The dude never looks like he's trying or going fast, but I can appreciate that kind of riding style. I am very similar when I ride (albeit much slower) so I can really pick apart what he's doing on the bike. He is the type of rider that is efficient and rarely rides on the edge. The way the track was in SLC really helped his smooth roll on delivery and the next time you watch him ride, look at where his feet are at all times. Trust me, just watch! His style is made for 450's and I look for CC32 to podium and maybe win a moto or two this summer, if Tomac has some bad luck. Oh and CC32 will have a new look this summer as well, so stay tuned for that! #BestDressed
Weston Peick: I thought Weston rode really good in SLC and his 7th place doesn't do justice on how well he was riding. I was watching the live timing and scoring while watching the race on TV and his lap times were very consistent and fast. His starts suck though in the Main Event and that is what is holding him back from more podiums. Look for Weston to be consistent top five guy this summer!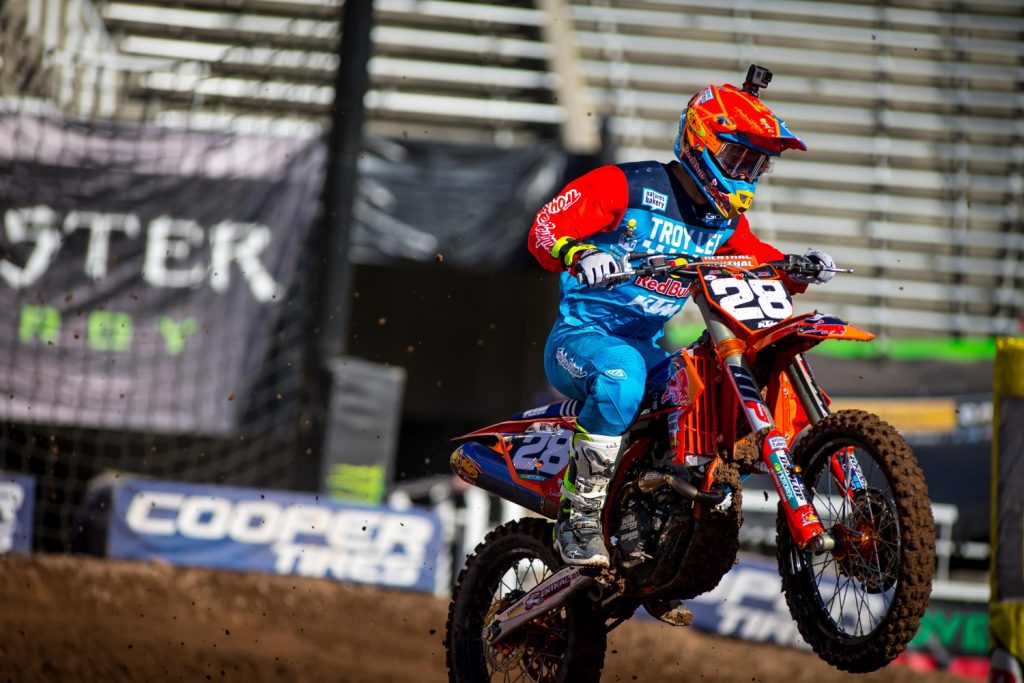 Shane Mcelrath: This very likable guy isn't flashy or stylish, but he gets the job done. Shane's bike looks balanced and vey fast out of corners, which gives him the ability to take/explore unique lines. I was watching Shane cut down on the inside of a lot of guys Saturday and still have enough power to come out next to or ahead of his rivals. He is built like a shit brick house and is strong on the bike so staying power is not a question. I am looking forward to seeing what he can do outdoors. To me he is better when the racing is outside.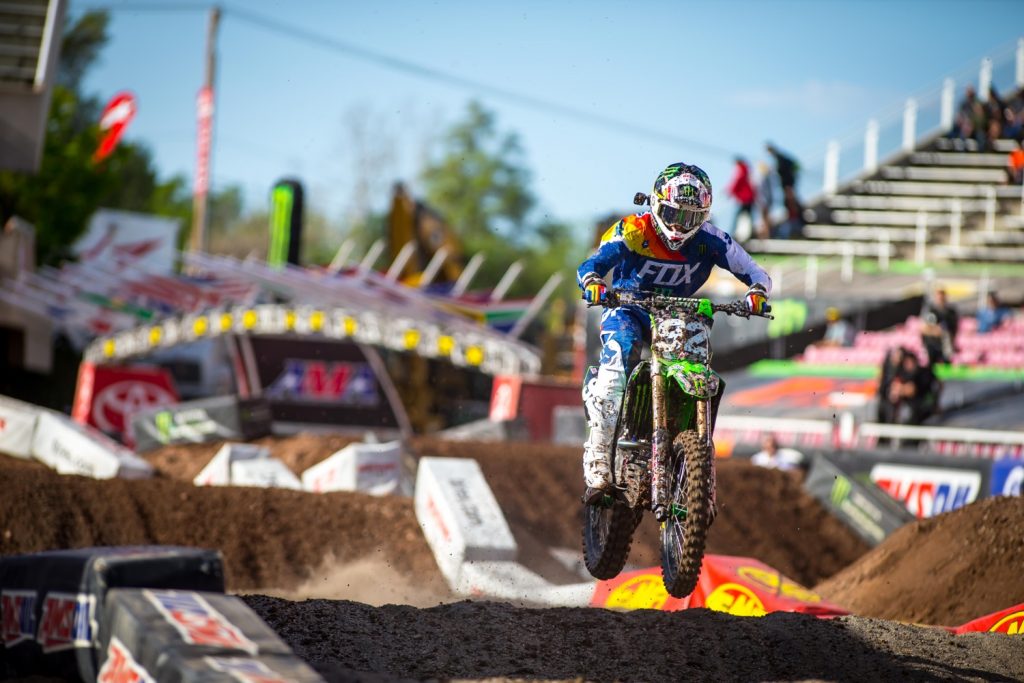 Adam Cianciarulo: Is it me or can you see a lot of Roczen's riding style in Adam? I noticed this Saturday night and went back to watch old races of Cianciarulo and immediately noticed his riding style has evolved. He uses his legs so much more now than he ever has and rides much more straighter (upper body) as well. I then went and watched some Roczen SX vids and noticed similarities in the two. Very cool to see Adam evolve into a technical rider and not just some hang off the back, pin it to win it type of 250 rider. BUT!!!! HE NEEDS A WIN ASAP!!!! Vegas could be his night! Better late than never.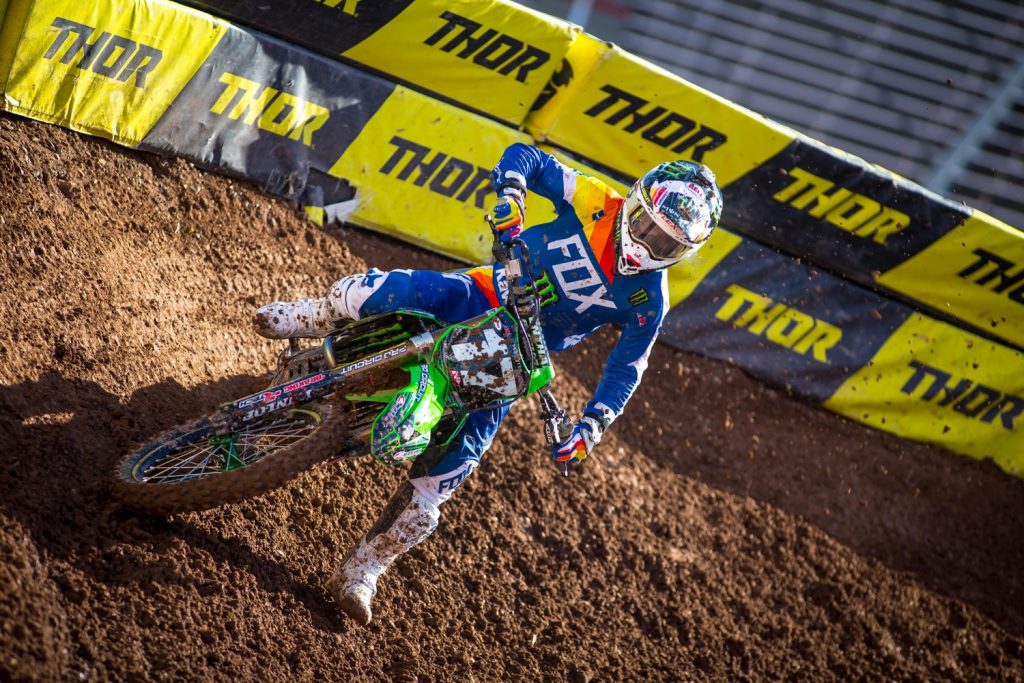 Joey Savatgy: Joey put in a lot of effort to win Saturday and just came up a little short. He held off a lot of advances from several riders and hung in there for a third. I personally think Joey will be good come outdoors and will have more fire underneath him to win some races. Why? Because his SX season has not been what he hoped for and I am sure he wants to prove to everyone (and himself) that he has what it takes to get a 450 ride. I have heard rumors of Savatgy talking to Factory Yamaha for 2019, so if he wants to get that big bike check he will have to show some of that old Savatgy form in the outdoors.