Photos by Rich Sheppard
Hey everyone, this is Mike Sweeney, AKA "SweeneyPhoto". Some of you may know me as a longtime moto photographer, who has been featured from time to time on this site (thanks Steve). What you may not know is that I am a long time fantasy sports player who has been playing fantasy football since before the Internet.
Currently I play mostly NFL daily fantasy sports (DFS) on DraftKings, where I play as "Sweeneyphoto". Over the last 4 seasons I have had a couple of top 100 finishes in large field GPP's and have won a handful of baseball and basketball GPP's.
A lot of this experience translates to playing fantasy moto.
First, I want to introduce everyone to a couple of common use terms from DFS, "chalk" and "contrarian play". Lets start with chalk. A chalk pick is a high-owned, high picked player who has high expectations. A contrarian play is just that, a player who will be low owned, nobody is talking about and has potential for a high score.  Correctly picking, or not picking these players is basic fantasy sports game theory and works into how we should think about building our teams. To win a large field contest, we need to correctly pick one or two of the low owned players who pay off huge and fill out the rest of our team with consistent performers.
Lets look at this past weekend at Thunder Valley as an example. We knew that ARay was going to be highly owned following his low ownership and good result at Glen Helen. This gave us two choices. Pick him, hoping he delivers as promised, or avoid him, hope he gets catywampus and that his score is low. This week at Thunder Valley ARay scored 44 points. While that score isn't likely to completely sink your team, it's also not likely to put you over the top.
Let's take a closer look at some of the trends from this week at Thunder Valley and see how they paid off.
Thunder Valley, trends.
Most picked with good scores AKA "the chalk".
Brandon Leith, 34% picked, 90 points
Enzo Lopes, 40% picked, 72 points.
Jordon Smith, 33% picked, 84 points.
Benny Bloss, 39% picked, 68 points.
Although there he didn't get as much hype as ARay, Enzo Lopes, who was 40% owned paid off nicely with 72 points. Jordon Smith at 33% ownership did even better with 84 points and once again, Benny Bloss, at 39% ownership scored 68. Of them all, Brandon Leith really paid off with 90 points and 34% ownership.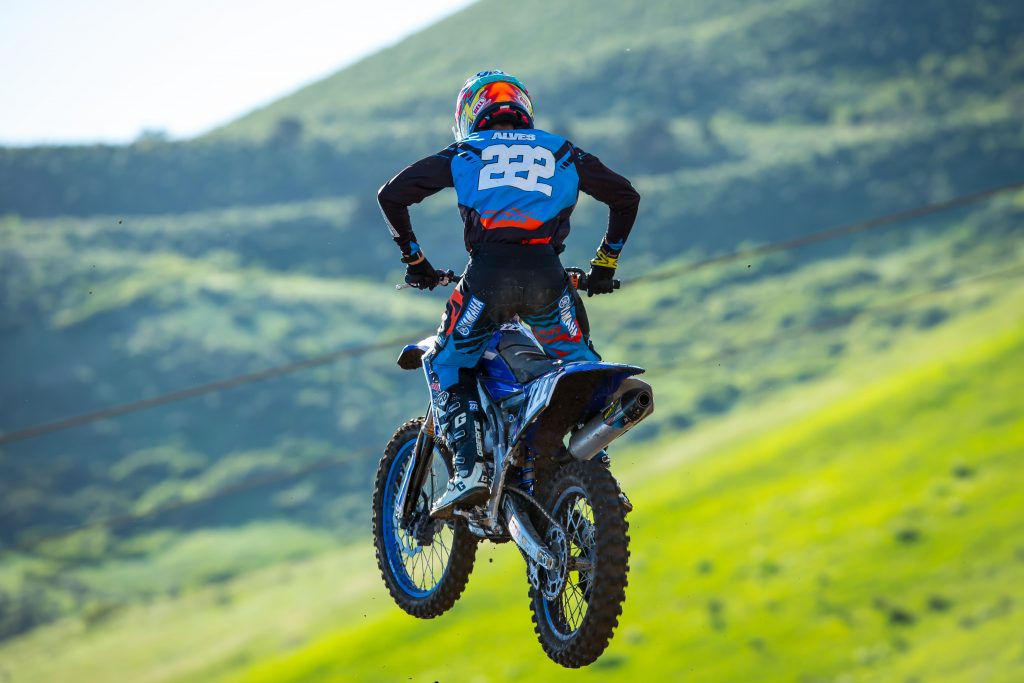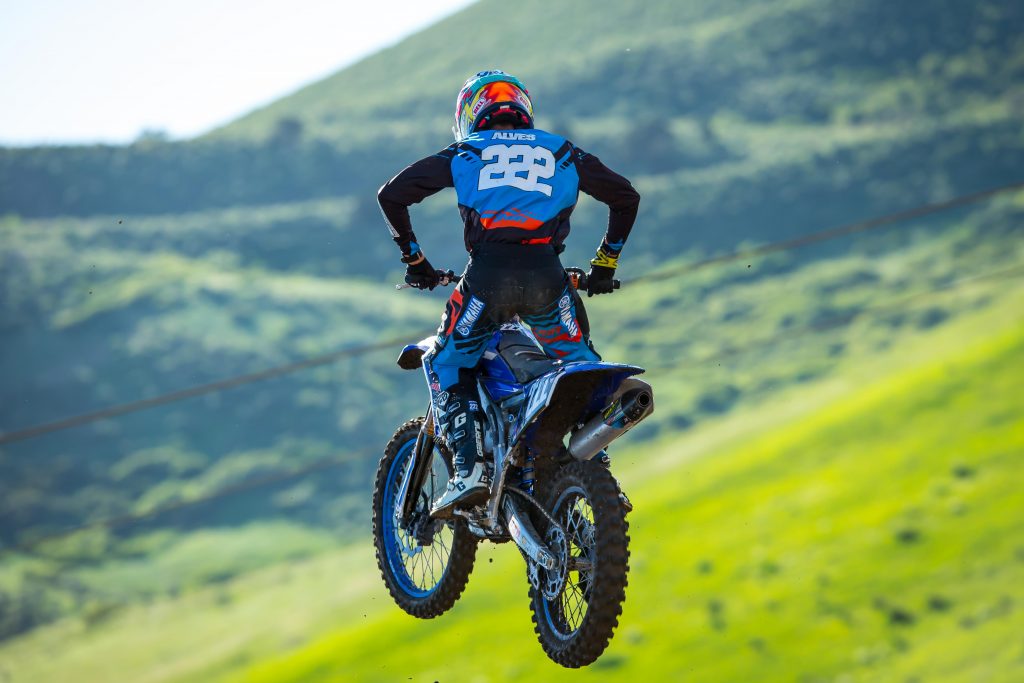 Low owned players who delivered – AKA great contrarian plays.
Ramyller Alves, 2% picked, 90 points.
Gustavo DeSilva, 7% picked, 64 points.
Derek Anderson, 5% picked, 90 points.
Brandon Scharer, 8% picked, 82 points.
Felix Lopez, 1% picked, 80 points.
If you picked a couple of these guys and stayed away from the ARay chalk, you had a good day! Also of note, most of the low picked, high score guys were in the 450 class this week. I think we can attribute this to the attrition at the top of the class.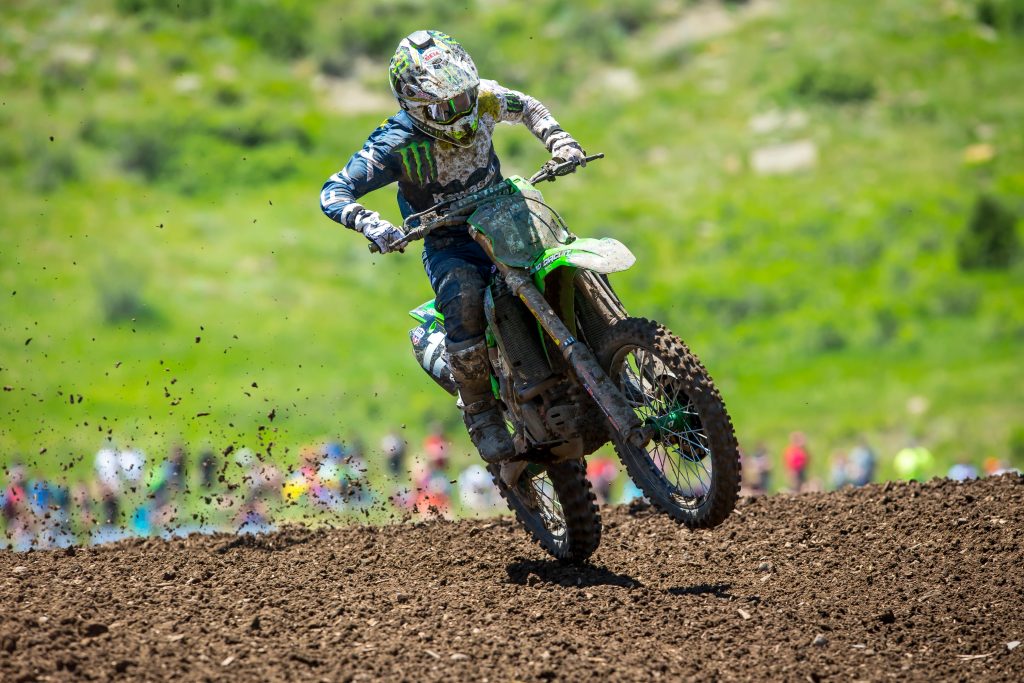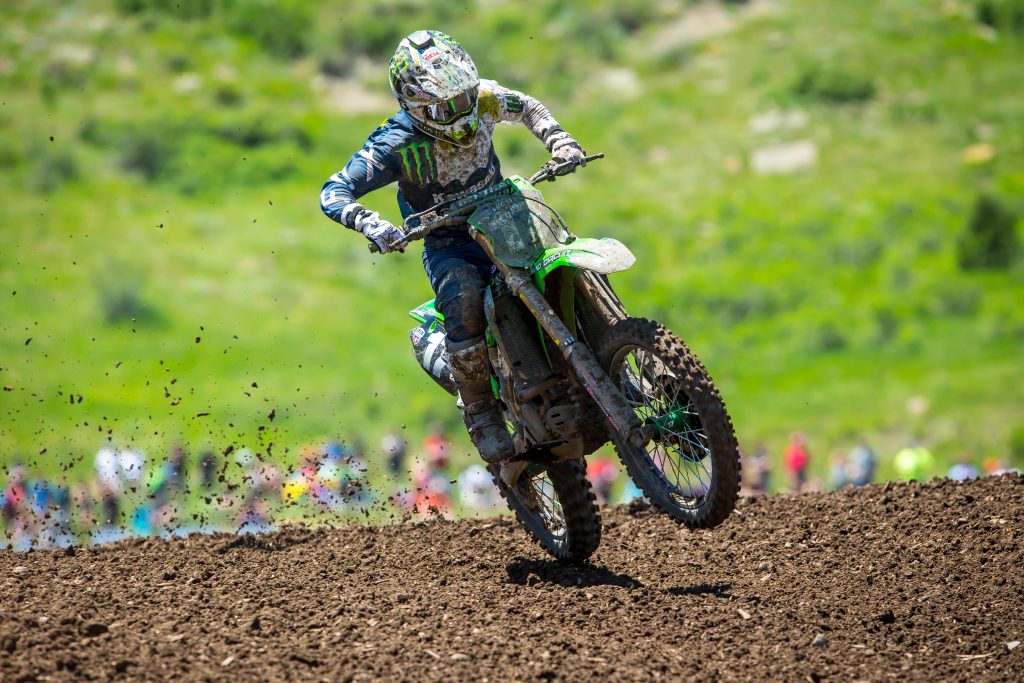 The "fantasy duds"
Joey Savatgy, 28% picked, 13 points.
A-Ray, 35% picked, 44 points.
Zach Osborne, 10% picked, 20 points.
Kyle Chisholm, 14% picked, 0 points.
Once again, Joey proves to be a fantasy team wrecker. I'd advise people to stay away until he puts a good result in. ARay, with 44 points wasn't a complete disaster, but 44 points out of a rider who isn't an all star is not optimal. I'm guessing the people who picked him were hoping for a lot more points that that. At only 10% owned it seems that many people were off of Zacho and that turned out to be a good call as he finished the day with only 20 points. I'm wondering if the 10% who picked him didn't look at practice times? Finally, I should mention Kyle Chisholm who crashed ten minutes into moto one and was out for the day. It's good to see he seems to be OK, he did wind up with zero fantasy points for the day. If you had him on your team, as I did, you have to chalk it up to bad luck. Get better quick Chiz!
The next round is the High Point National, scheduled for June 16th.
Last year the 450 podium was Baggett, Anderson, Tickle in that order, with Eli Tomac finishing fourth after a 12 – 1 score on the day. Also of note for the 450 class, eight of last year's top ten finishers will not be racing next week.
The 250 podium was JMart, Osborne, Plessinger. JMart and Osborne each went 1-2 with Zacho coming out on top as he won the second moto. Plessinger was a consistent 3-3 for the day.
High Point pick predictions
Riders who are just out of the top eight in season points usually make good, "safe" picks as they are eligible for double points. Their value will greatly depend on how JT and crew handicap them, so their viability is to be determined. In the 450 class, we will be looking at Dylan Merriam 10th place, (note, Jason Anderson is now in 9th place overall and will be out for at least a few weeks) Cody Cooper in 11th place, Kyle Chisholm in 12th place, Brandon Scharer 13th place, and Bradley Taft in 14th place.   Of these riders, Dylan Merriam has scored 90, 50, and 94 points over the first three races, while Scharer has put up scores of 70, 94, 82. Chizz has been a consistent fantasy scorer all season; keep an eye on his health coming into High Point.
In the 250 class the riders are R.J. Hampshire in 9th place, Garret Marchbanks in 10th place, Joey Savatgy in 11th place, Shane McElrath in 12th place, Justin Hill in 13th place, and Michael Mosiman in 14th place. Of these riders, Marchbanks has been by far the most consistent. Savatgy and McElrath will be very tempting. Of the two, only Savatgy has had a decent overall result, and that was a fluky one at that as he won the overall there in 2016 with a 4-1 score. McElrath's best finish in his last four motos at High Point is 9th place, with the other three finishes being outside of the top ten so I will be avoiding him.
Long shots. Of the high scoring low owned plays from Thunder Valley, Ramyller Alves has scored in two out of three weeks with scores of 36, 0, 90 in the 250 class.   In the 450 class, Brandon Scharer has been far the most consistent with scores of 70, 94, 82. I will be very interested to see how Brandon is handicapped going into High Point.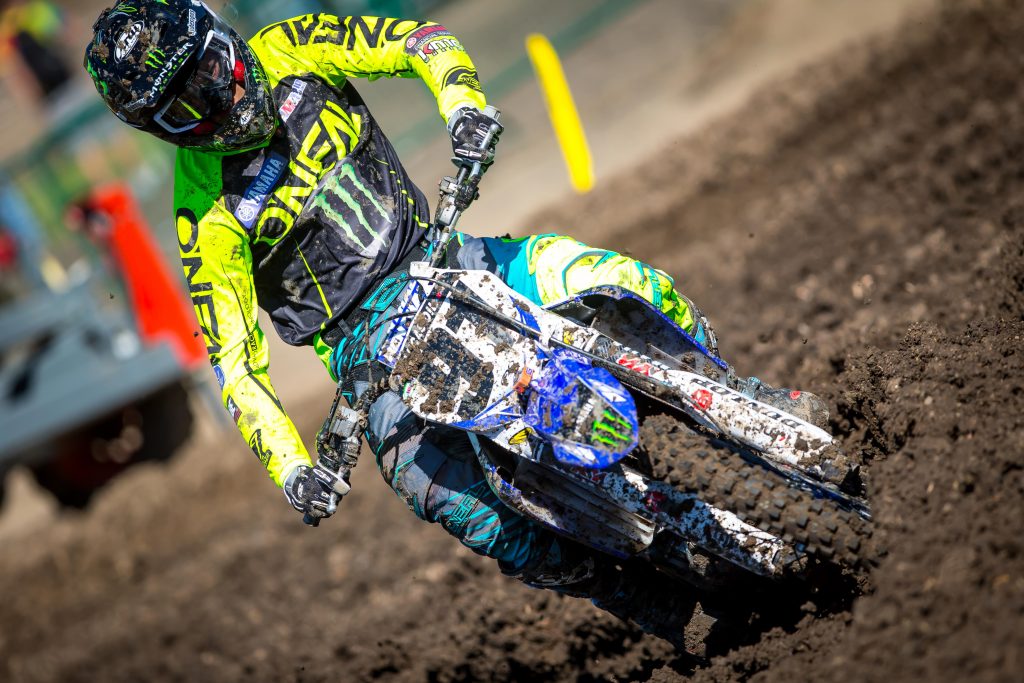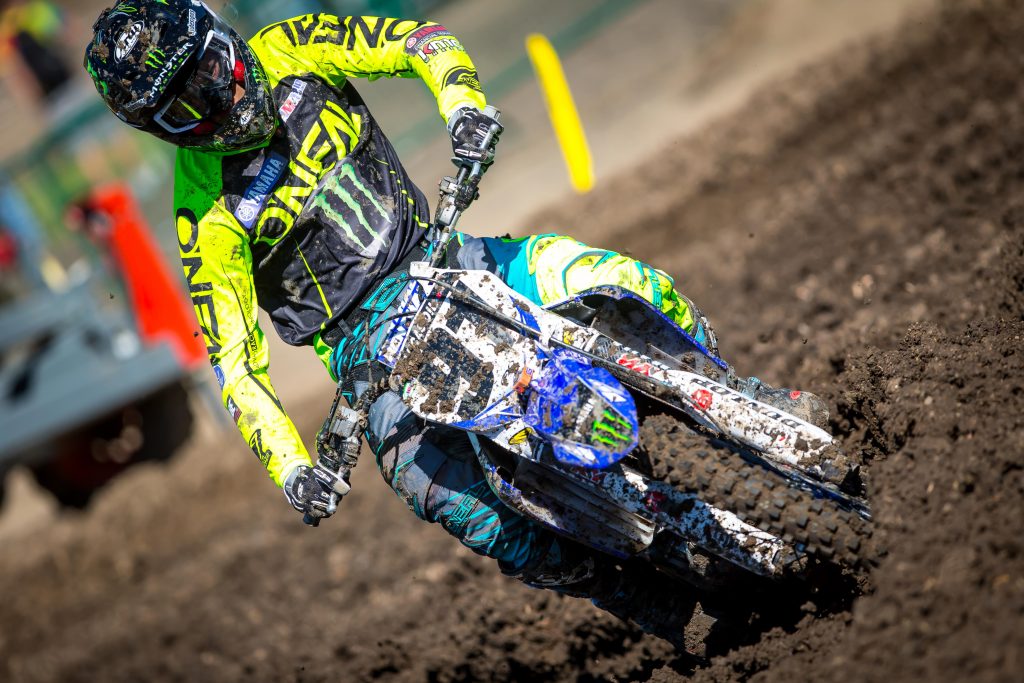 Projected chalk.
ARay is eligible for double points and heading east, where his results are expected to improve, I expect him to be very chalky once again. In the 250 class, Savatgy will also be tempting. He has had good results at High Point and everything points to him finally getting a good result. This has been the case all season however and it's yet to happen. RJ Hampshire will also be an interesting pick. Over the last three seasons he has finished 8, 9, 12, 10, 7, and 37. If he comes in with a handicap of 4 or more expect him to be popular.
That's it for this week, I hope everyone picked up something that will help them build their teams and has fun playing, see you on the leaderboard!