Photos by Rich Sheppard
The riders got a much deserved weekend off last weekend. Weekends off are rare for these guys and I am sure they love it when they can sleep in their own beds and just be around the house come Saturday afternoon. Mt. Morris was the first east coast race on the schedule and it didn't disappoint. If you're looking to watch or study some rider's techniques, this race would be a good one to watch a couple times. Mt. Morris provided a ton of ruts, hills, off cambers and even some dry slick spots. If you watch the riders closely you can see just how choppy the track was in these ruts as well as their bikes and bodies took a beating. When you get a track that has slower speeds, choppy ruts and high temperatures it can be a very exhausting race to try and conquer. I watched the race twice so I could study some riders technique and also fill you in on a few things I saw from Mt,Morris.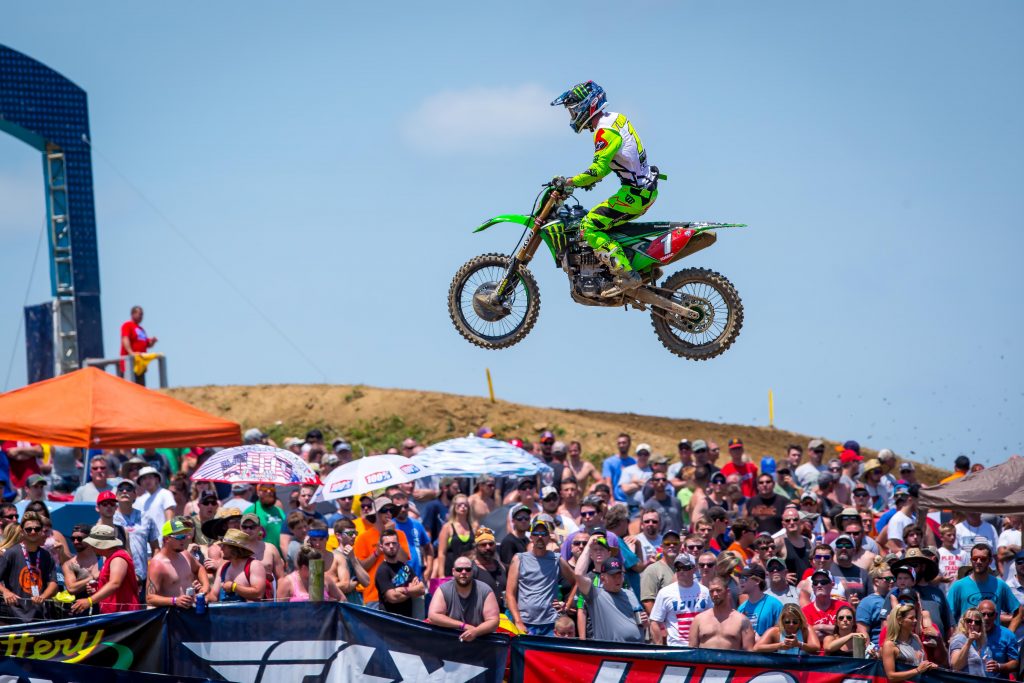 Eli Tomac: When watching Eli the first moto I could tell he wasn't quite himself out there. Some of the line choices he was making was detrimental to his lap times. Eli was hammering some sections while Musquin was hopping and jumping through them, which helped Marvin get the win the first moto. In the second moto Tomac looked like he had more of a flow going and wasn't slamming the ruts as hard. To me this helped his rolling corner speed, which is what he really lacked in moto one. Tomac was also jumping that uphill triple a little better the second moto by landing and getting the bike settled to the inside. This was one of the spots Marv was catching ET3. I also noticed that after the second moto he wasn't in a hurry to give Marvin a high five (basically Marvin got Alessi'd by Tomac), which means that there is still some bad blood there me thinks.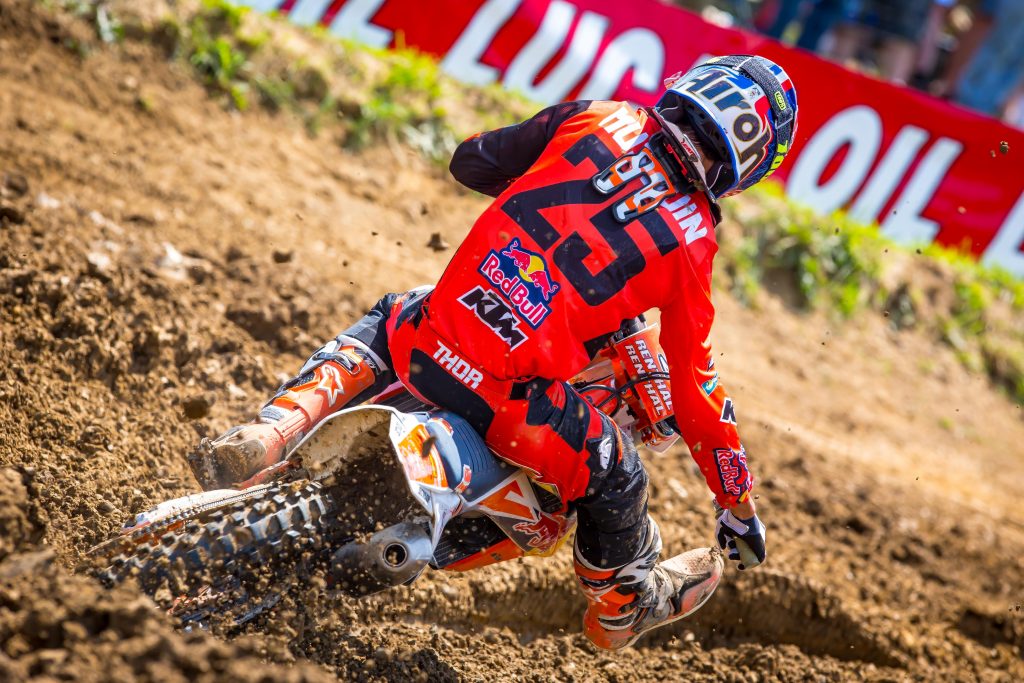 Marvin Musquin: Marvin impressed the hell out of me the first moto with how aggressive he was the whole moto. He still had his Musquin finesse, but also added some Tomac intensity to his game. I thought it was impressive how quickly Musquin could get his bike leaned over and cornered after that uphill triple. He literally lands his KTM 450 SX-F and was able to get it to hit the inside line! This is a testament to the KTM's agility (lack of weight) and Marvin's French finesse. The dude is beautiful to watch ride a dirt bike. Attention kids at home!!! Watch the number 25 ride his dirt bike and learn.
Justin Barcia: Barcia went Barca the first few laps of the first moto! That was fun to watch wasn't it? Who would of thought that the Yamaha YZ450F would fit his riding style so well, but the Yamaha helps JB51 smooth out a lot. His 3-5 scores were good enough for a podium, but he also was thirty seconds back from the top two the first moto. Barcia needs to get the start, pace these dudes, settle in and go to school a bit. He has the speed, but I feel he needs to pick up on some of Tomac's and Musquin's technique to get closer to those two dudes for 30 plus 2.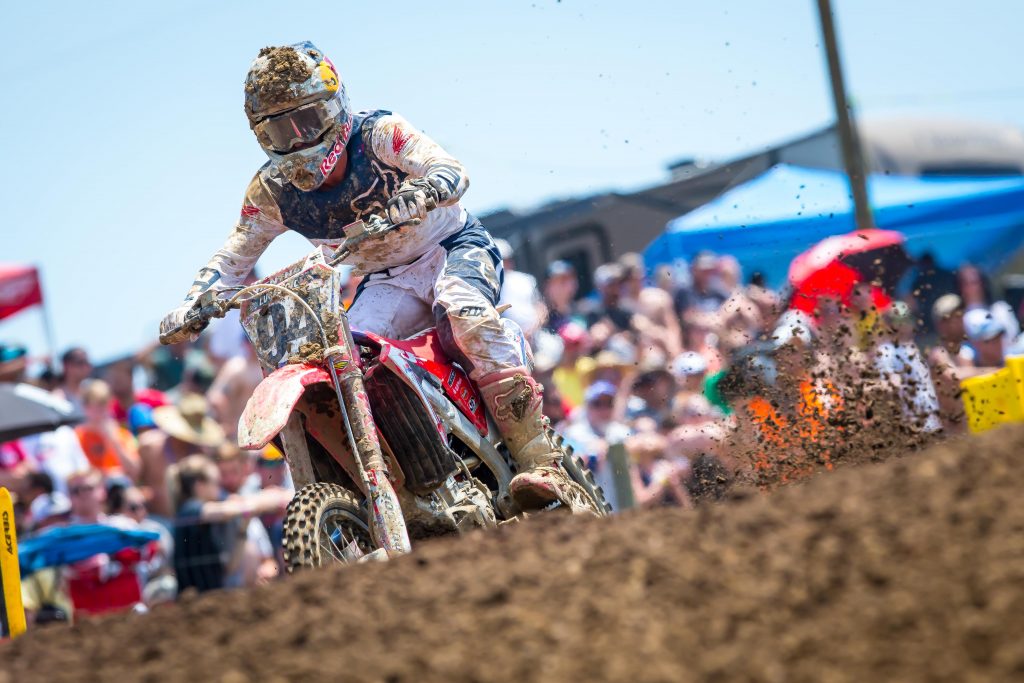 Ken Roczen: Ok, so we covered how pretty Musquin's style is right? Let's magnify that times two when you watch Roczen. Does the guy ever put his foot out? Ever? Watch Roczen's feet when he rides. He barely sticks his feet down when he goes through corners. It is very similar to the way Antonio Cairoli rides his machine. I know some of Roczen's inside people and they say he is nowhere near 100%, which leads me to believe if we saw a 100% Roczen, Tomac would have a very pesky German to deal with all summer. Roczen's riding style is a Tomac and a Musquin all wrapped up in German Bratwurst.
Jacob Runkles: I don't know this guy AT ALL, but I WANT TO! I yell out his name every Saturday from my couch because I am jealous of his last name! The kid doesn't even have an Instagram account! This in itself makes me like him even more! Jacob, let's meet! I am a fan!
Update: Runkles does have an Instagram and he friend requested me! Boom! I am team Runkles!!!!!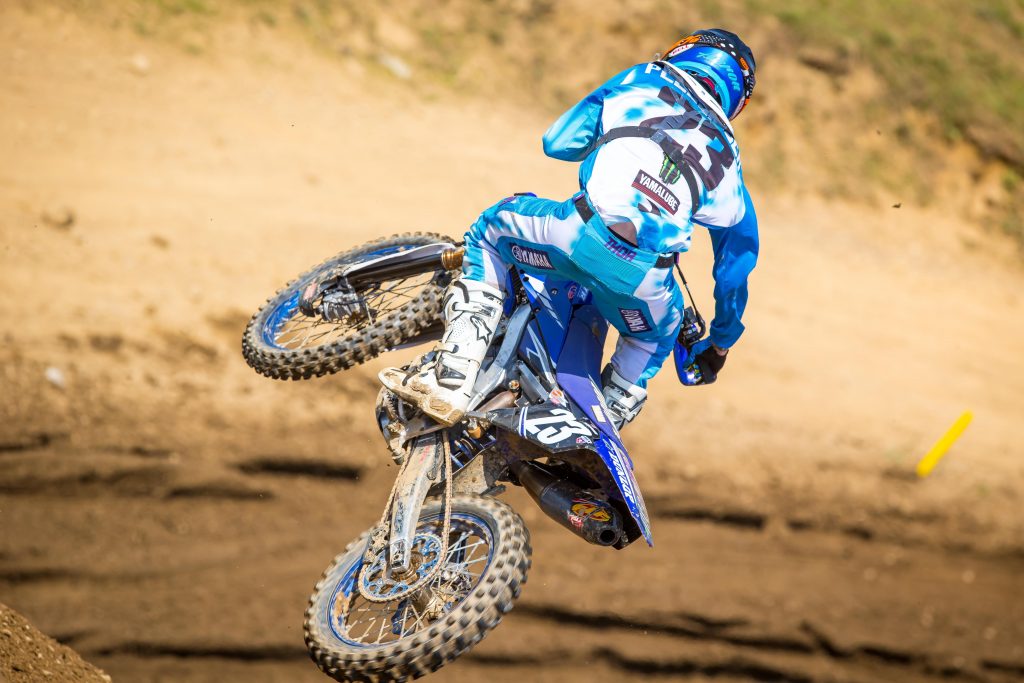 Aaron Plessinger: Aaron was kind of gifted that second moto due to J-mart's engine letting go, but nonetheless AP killed the Mt.Morris ruts and got great starts in both motos! J-Mart's Geico bike problem really helped AP's title chase as he opened up a 20 point gap on Martin. Plessinger knows how to ride ruts and uses his legs a ton. Aaron stood up through 70% of the corners in the second moto and when I watch him, I can't help but think of how good he is going to be on 450. It is going to be tough to get the red plate away from this kid the rest of the year, unless his Yamaha has a failure as well. I have been asked if he will be riding the 2019 YZ250F and my answer to that is "no". The 2019 bike has changed a lot and there needs to be some R&D from the team before they give that bike to AP. To much to risk if he's leading the championship. Stick to what you know! Will Justin Cooper be riding it? Hmmmmmm. Now that is a possibility.
Austin Forkner: Forkner has been quiet this outdoor season. 4-2 scores garnered him a second overall and this makes me think that podiums are going to start to roll in for Forkner from here on out. Getting injured in Supercross set his outdoor preparation back a little and now that we have four rounds completed look for "Spork" to starting hitting his stride. The next few rounds are tracks that he really likes, so getting a moto win here or there isn't out of the question.
Justin Cooper: Again this kid keeps impressing me with his speed, maturity, smoothness and ability to make it hard for riders to get around him. The dude gives zero F's on who you are, what line you're taking, it doesn't seems to bother Cooper. I remember asking Seth Rarick about this kid a while ago since they are both from the New York area and he said "this kid is the real deal and people will see come summer 2018". He was right! Oh and the fact he is a great starter with a fast bike helps his situation out a lot!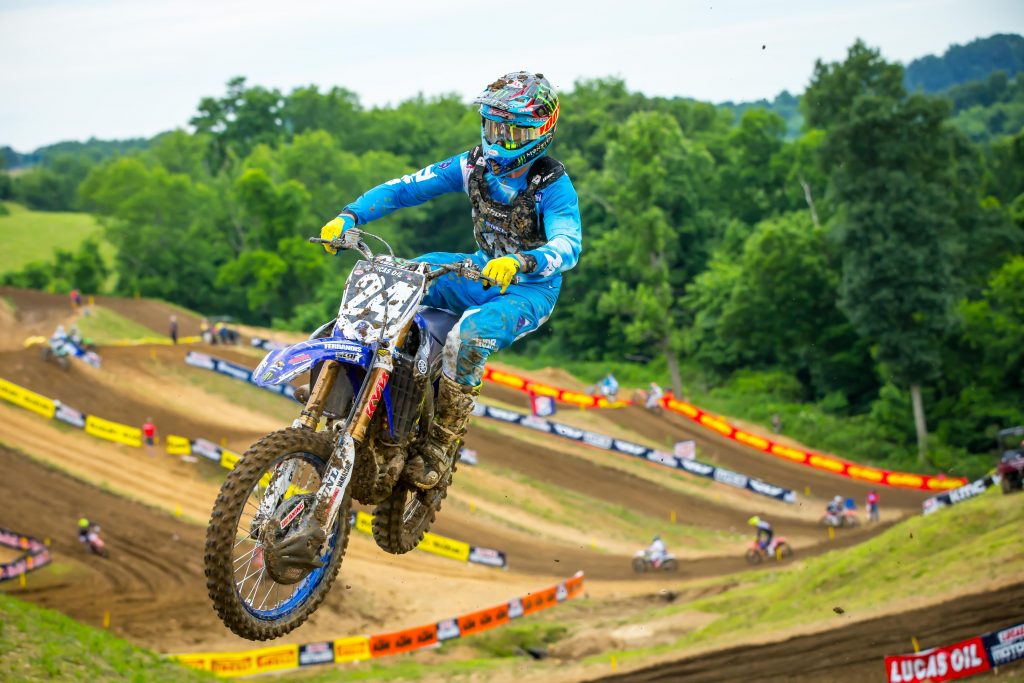 Dylan Ferrandis: DV 'protégé. Ferandis a eu un gros à Atlanta et vient de rejoindre la série en plein air. Il lui manque quelques dents mais dit que tout est guéri et prêt à partir. Un 8-3 pour le quatrième rang est une sacrée bonne fin pour sa première course de retour. Ferrandis est un autre pilote que vous devriez regarder de près. Rouler sur les balles de ses pieds et garder ces pieds dans de profondes ornières est quelque chose qu'il fait très bien. Sa vitesse de virage est également importante car Ferrandis roule beaucoup en troisième vitesse sur la piste. DV a un peu quelque chose à voir avec sa technique et je témoigne personnellement de la connaissance intellectuelle de la moto de DV. Le mec est intelligent et il passe ça à Ferrandis. Si Dylan peut rester en bonne santé, il risque de gagner une course avant la fin de l'année. Avec 250 pilotes Supercross en 2019!