Daytime Program: Southwick Edissssssh
Photos by Rich Sheppard
Sand. It's fun to ride, but racing on it is a whole different story. Up in the high desert we have a lot of sand tracks, so I grew up riding on mostly sand. Yes, the desert has sand! Deep sand! I personally always did good when I raced in the sand and although I never made it to Southwick to race, I wish that I could of suffered with the rest of the boys. That is what racing a rough sand track is all about…Suffering. The riders are not "surfing in the sand" they are "suffering in the sand"! I can attest that after about 20 minutes into the moto you are looking for any line without a bump on it. If it meant that I would have to paperboy my way down a straight you can guarantee that I would be throwing papers mighty quick, to get away from the holes that are there to bite you. Here are some tidbits, on some riders, that you may not have really noticed from "The Wick".
Brandan Leith: Leith comes from Utah and has spent some time in the high desert with us riding. I have seen first hand how fast this kid can ride on any given day. He has MX2 podiums up in Canada and has been a journeyman racer for quite sometime. He and his girlfriend are traveling around the east coast with the help of a local Utah racing series. Bad Ass! You're with your chic and riding dirt bikes! WIN WIN! I think it's cool that most of these kids just want to do something different for the summer, go explore different cities, ride new tracks and race their dirt bikes. Leith has god technique on the bike and rides similar to Jason Anderson. Watch him when you're at a national and you can see the resemblance. Leith's 16-10 scores earned him his best motocross career finish ever and it wasn't west coast dirt! Impressive ride BL!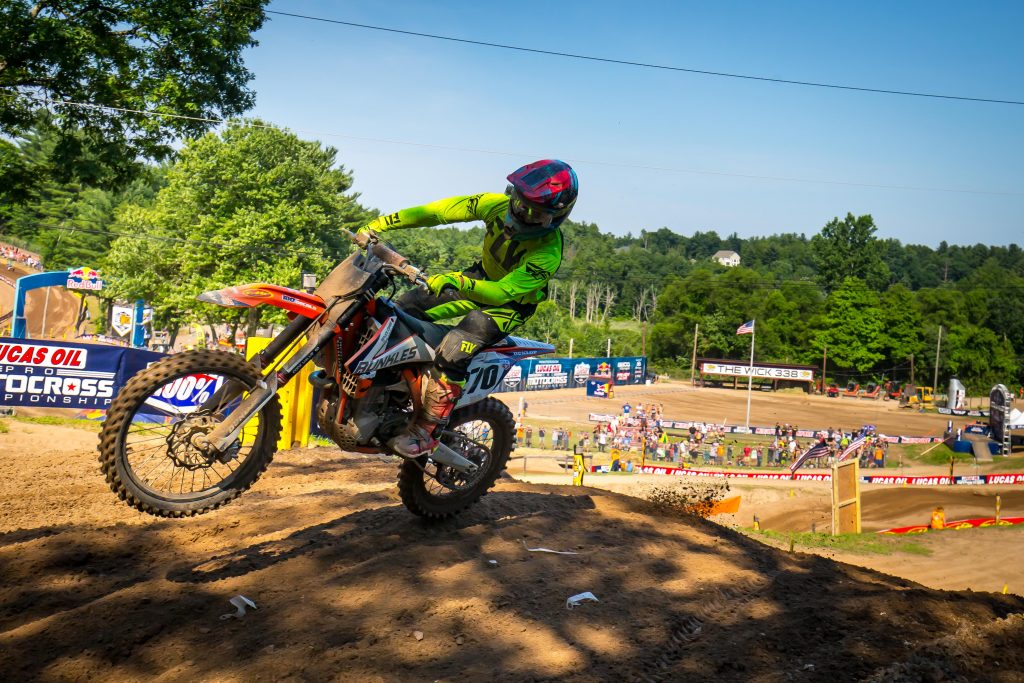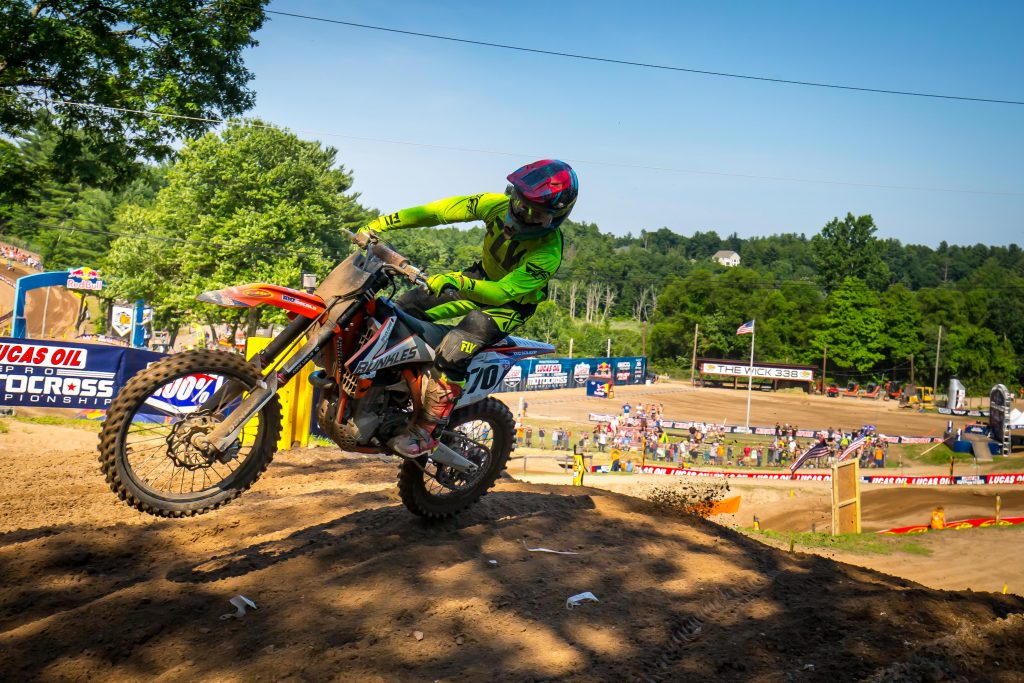 Jacob Runkles: Team Runkles! I am going to lead this Runkles train around this summer because he seems like a hard working kid and I love his last name. Runkles is usually around the low 20's in qualifying and racing near the 20th position on any given weekend. Matthes told me he crashed hard in front of him, but Runkles texted me Sunday and said all is good, he is ready for RED BUD! Runkles is on that Edisssssssh life (another reason I like him) and is another kid out there this summer scavenging for some pro points in search of getting that elusive national number for 2019! Go Runkles!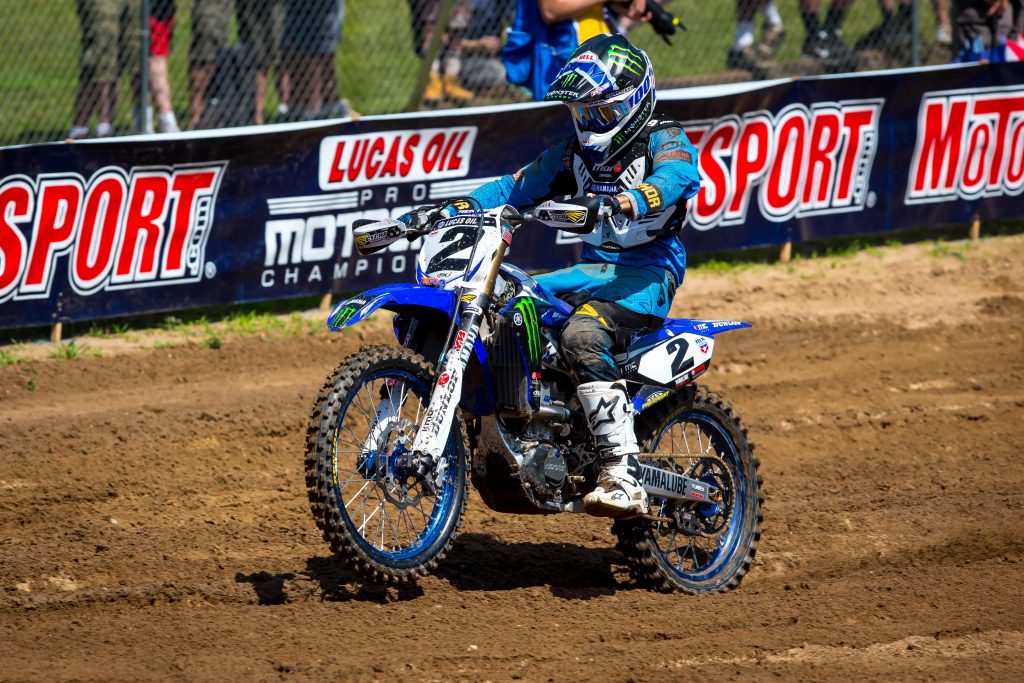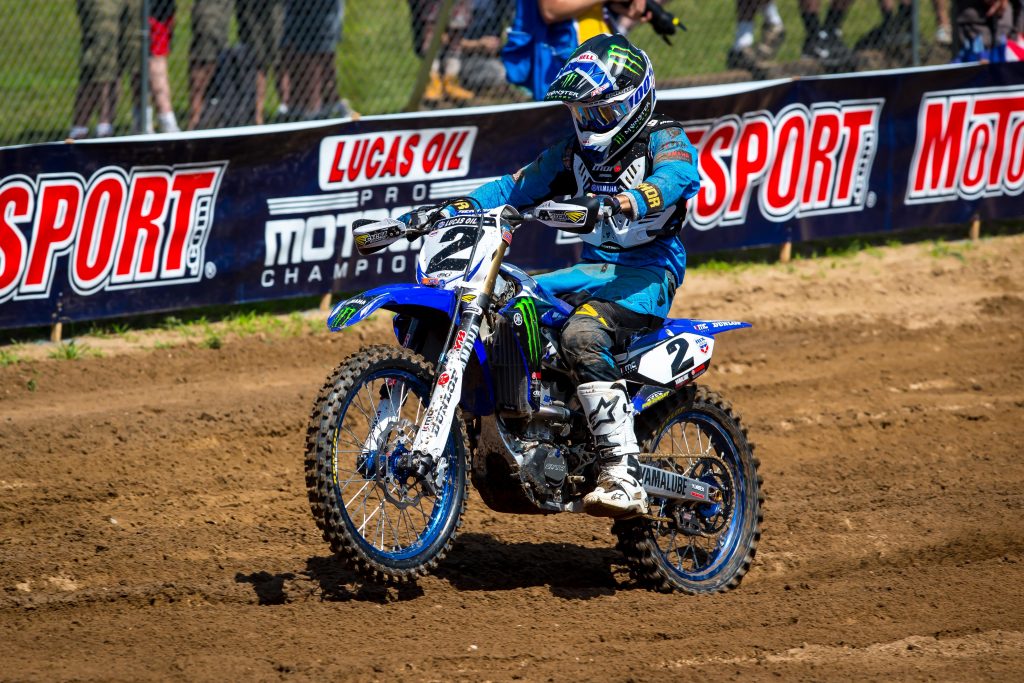 Cooper Webb: Cooper came back to the series at Southwick and to me that is crazy. You're out of the points and you come back at a rough sand track? Gnar! He didn't look like the Cooper we normally see, but let's hold off on the judgment for a couple rounds shall we? I still haven't heard where Cooper will end up in 2019, but I hope he stays with Yamaha another couple years. Being hurt a lot in 2019 and then having to with brands for the following year doesn't usually work out well for the rider. I hope he stays with the bLU cRU and gives it hell in 2019! Cooper is one of those riders who has the talent to be a podium guy in both disciplines of our sport!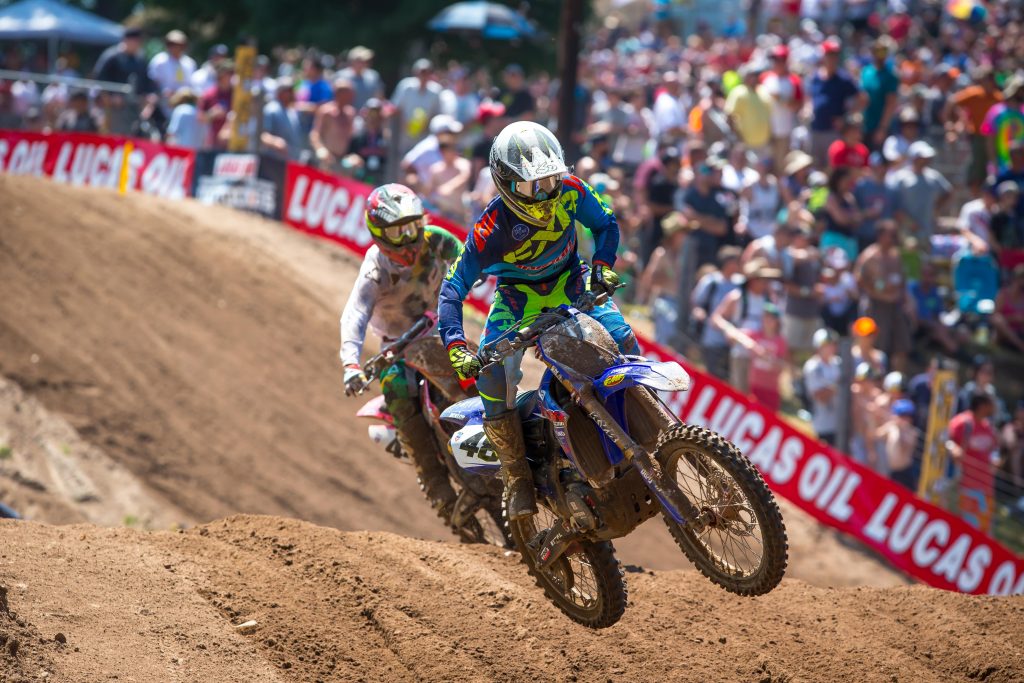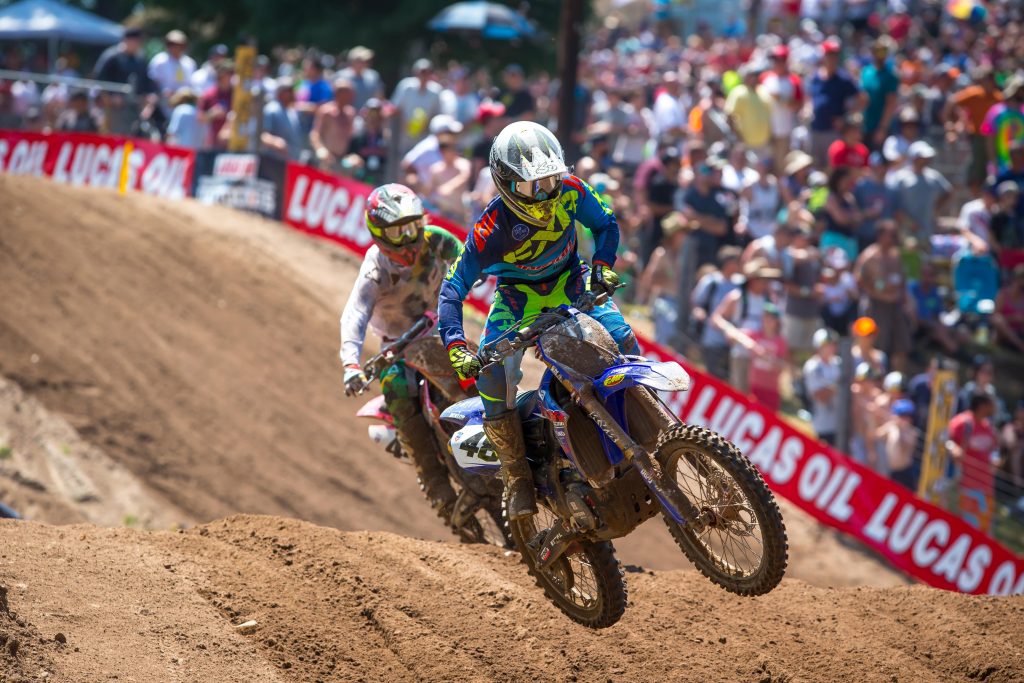 Henry Miller: I am close with some people in the Miller camp and can tell you he has been struggling with bike set up. Miller recently got a new GYTR head and some extra ponies, but sometimes getting extra ponies doesn't equate to better results. Henry had a huge mechanical the second moto as his crank went through the cases of his Yamaha YZ450F. The Yamaha is a fast bike stock and to me only needs to be altered slightly to keep a top privateer competitive. Miller is capable of getting some top tens no doubt, but needs to keep his engine closer to stock and let his riding do the talking from the 20-30 minute mark. It's tough as a privateer because you want every advantage you can get, but sometimes just riding an engine with a little less power is better in the long run. Look for Miller to rebound come Red Bud!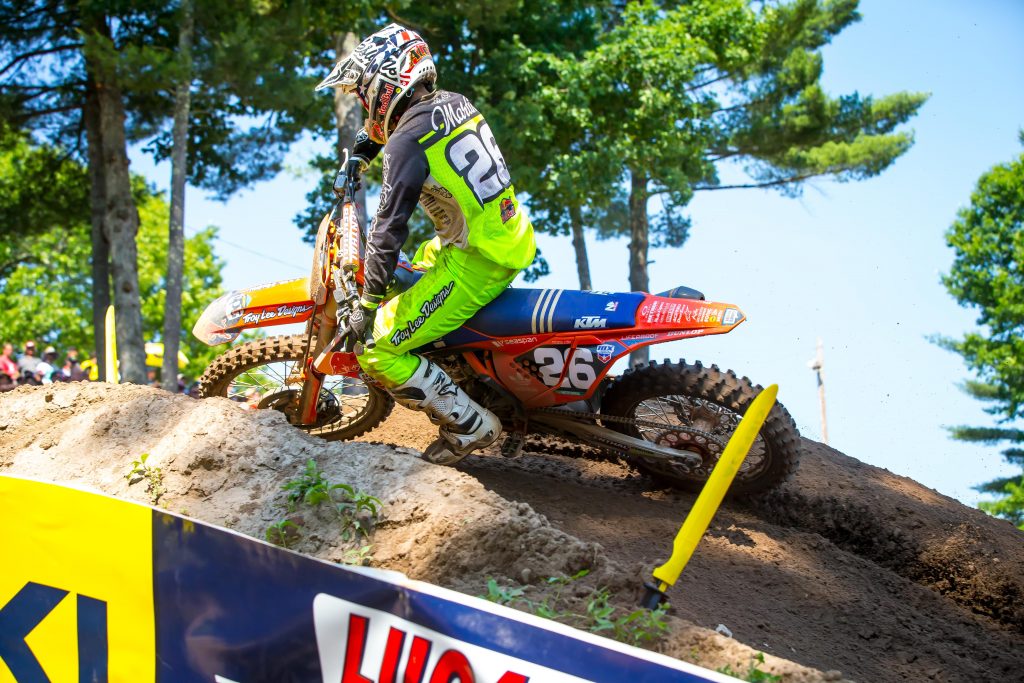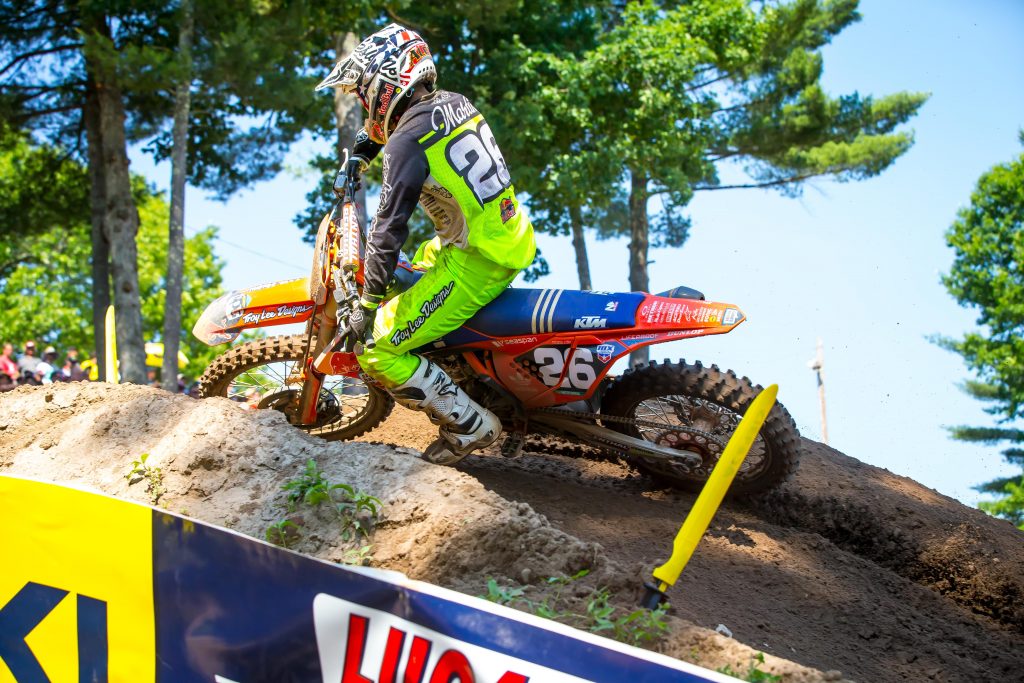 Alex Martin: I know Matthes is on the A-Mart bandwagon, but I have stood back and watched from afar. I have been observing and appreciating the rides Martin has been putting in. Yes, he has crashed a lot, but that means he is pouring his heart out each and every moto. I also like that when he speaks, he is genuine, honest, gives other riders props, admits when he is wrong and just genuinely seems like a happy human. Seems normal right? Well, in our sport that is rare to find and is refreshing! Alex was fast at Southwick and I also think his crash with Forkner was just a racing accident. He thought he had the pass made, but Forkner didn't back down and they hit. Shit happens. Alex is close to an overall this year and trust me when I say a 1-1 is not out of the question at Millville right? Oh and he gained points on Plessinger so it still was a positive day for the A-Mart camp.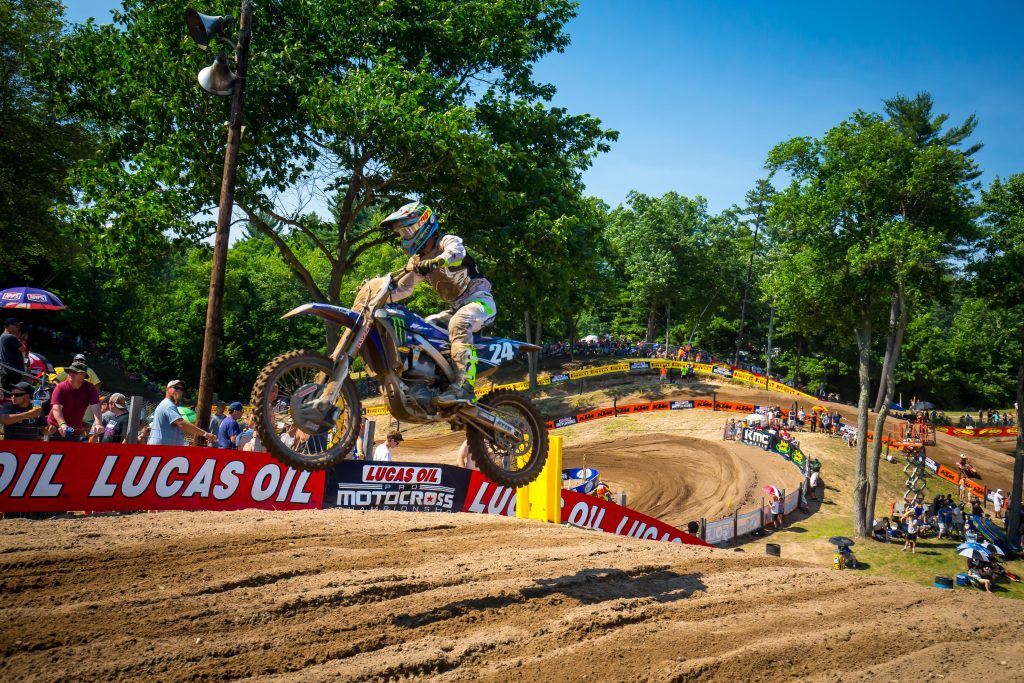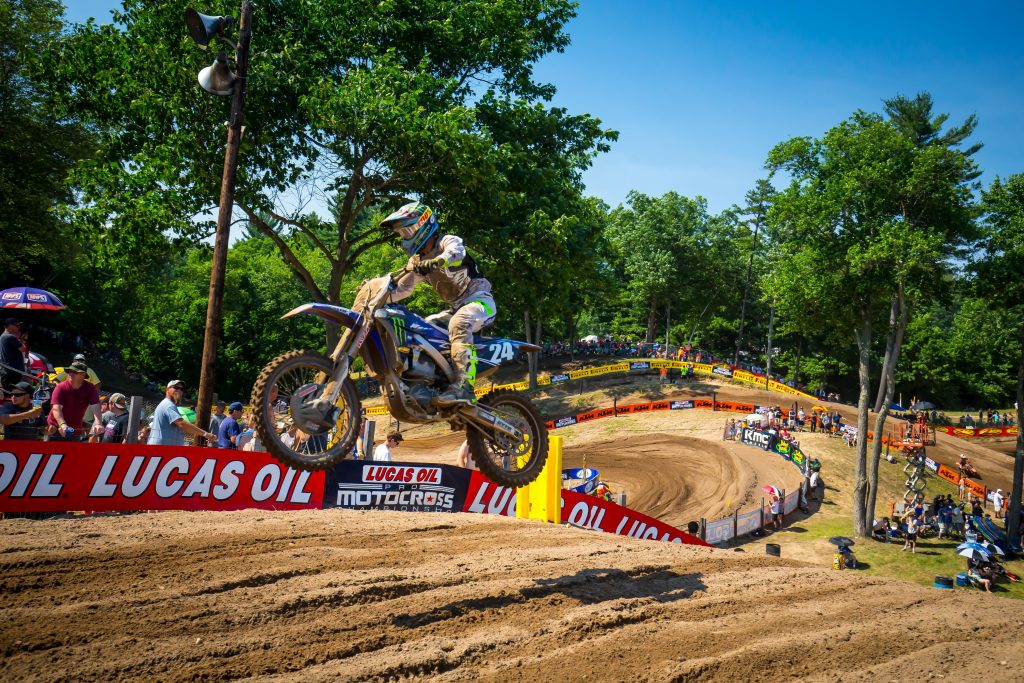 Dylan Ferrandis: Yes, Dylan won the race, but he's worth mentioning here. DV's wonder child is killing it since he came back! I didn't even think Ferrandis would be this good, but holy crap is he ever! To me Ferrandis looks more Pourcel-ish than Musquin-ish. He has very "crafty" line choices and doesn't ever look like he is just shredding the track. Some fans think he has been lucky the last two rounds, but to me you have to be in a position to take advantage of a mistake and Ferrandis has done that. To me that is not luck, that is riding hard and being in the right place at the right time. Ferrandis is going to be a nightmare for 250 riders next year.
Colt Nichols: A quiet 8-8 for 6th o/a was Nichols and I will be the first one to let you know that he will podium by the time we are done with this series. Colt has had a lot of bad luck in 2018. Again, a lot of bad luck! His injury list is long, but to me is one of the most under rated 250 guys in the top ten right now. This dude can haul ass and once he gets into "racing shape" will be near the podium riders. I think Colt's contract is up this year, but I hope the Star Yamaha team keeps this guy for one more year to see what he can do.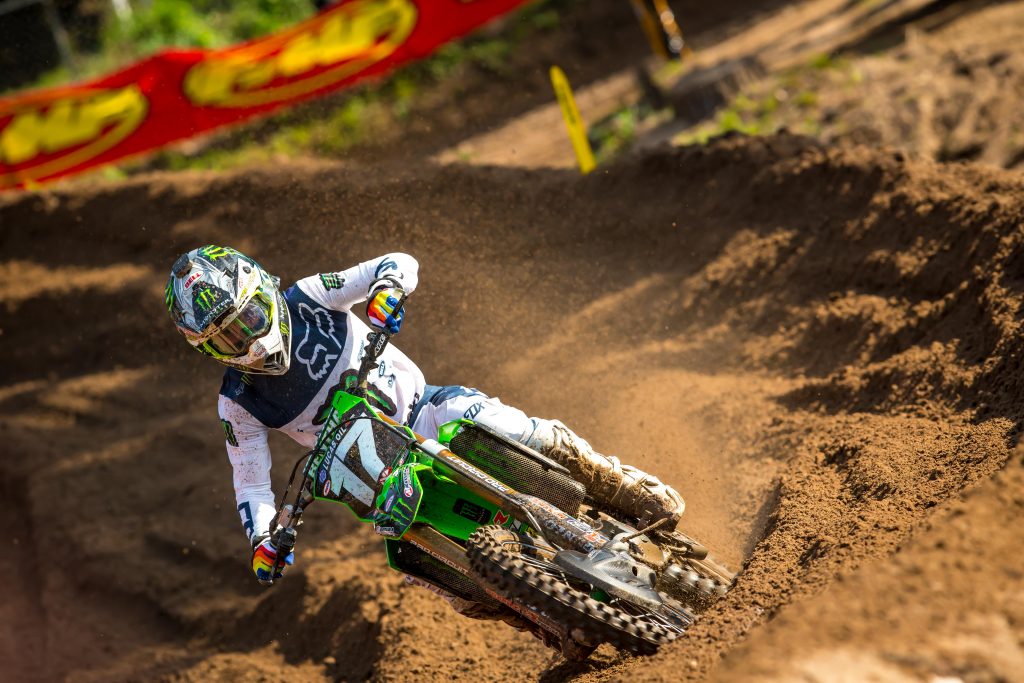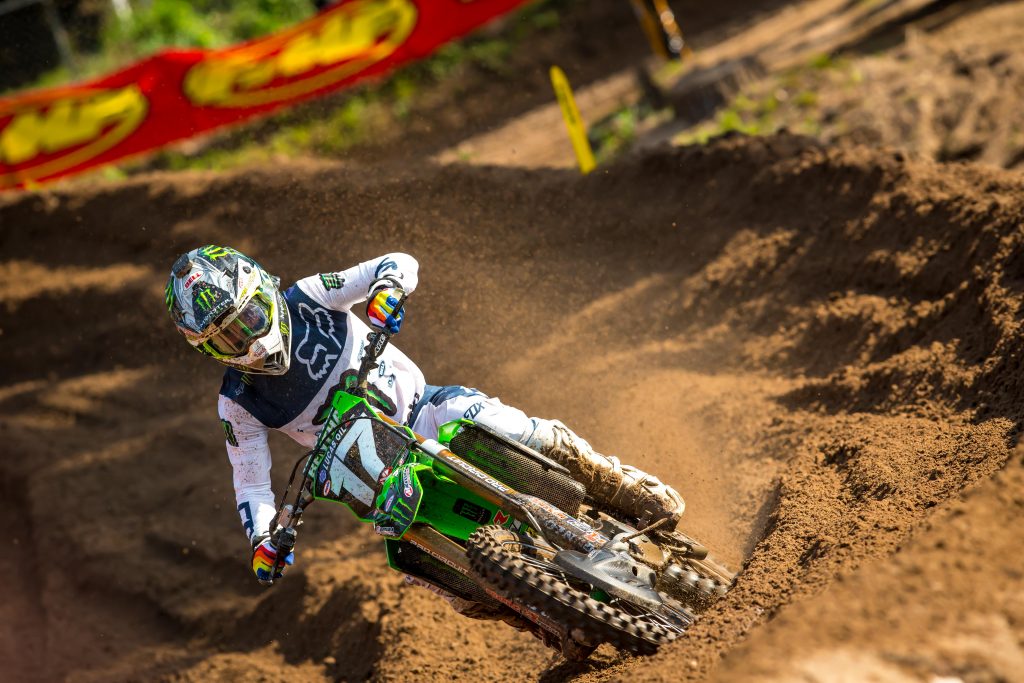 Joey Savatgy: Every time I punch the name "Savatgy" on my keyboard I just gaze off into the distance and wonder what the hell is going on with Joey. His first moto was decent, but inconsistency hasn't been Joey's thing in 2018 has it? I mean I have been talking about the guy all season on how much of a roller coaster his year has been. Joey looks phenomenal on the bike, his technique is insane, his speed is there, but it's like he implodes when the gate drops. What's odd is if Joey goes 1-1 at Red Bud, it wouldn't even be that surprising, because he's that good! I am sure it's tough going back to "The Farm" every Monday knowing you have the tools, but it hasn't happened yet this outdoor season. Life is only going to get harder for Savatgy when he moves up to the 450 class next year, so let's hope that Savatgy can seal a win before the season is over to get his confidence back up.