Photos by Rich Sheppard
Cross Rutted in Washington – Justin Hill mistake sinks half the field this week in PulpMX Fantasy.
If ever there was a time to make a few contrarian plays, it was this week. A simple mistake resulting in Justin Hill literally landing in a tree cost exactly 50% of the PulpMX Fantasy field 40 or more points. If an owner had chosen Tyler Bowers at 28% ownership, or Noah McConahy at 18% ownership they would have been way up on the field, as Tyler rewarded his owners with 80 points and Noah put up a perfect 100.
In fantasy, you have to know when to zig, when to zag, and sometimes you just need a little luck. This week I landed firmly in the latter as I managed to once again pick a professional motocross racer who can't finish the first race, this is the fourth out of the last 6 rounds I've managed to do that, we'll come back to that in a bit.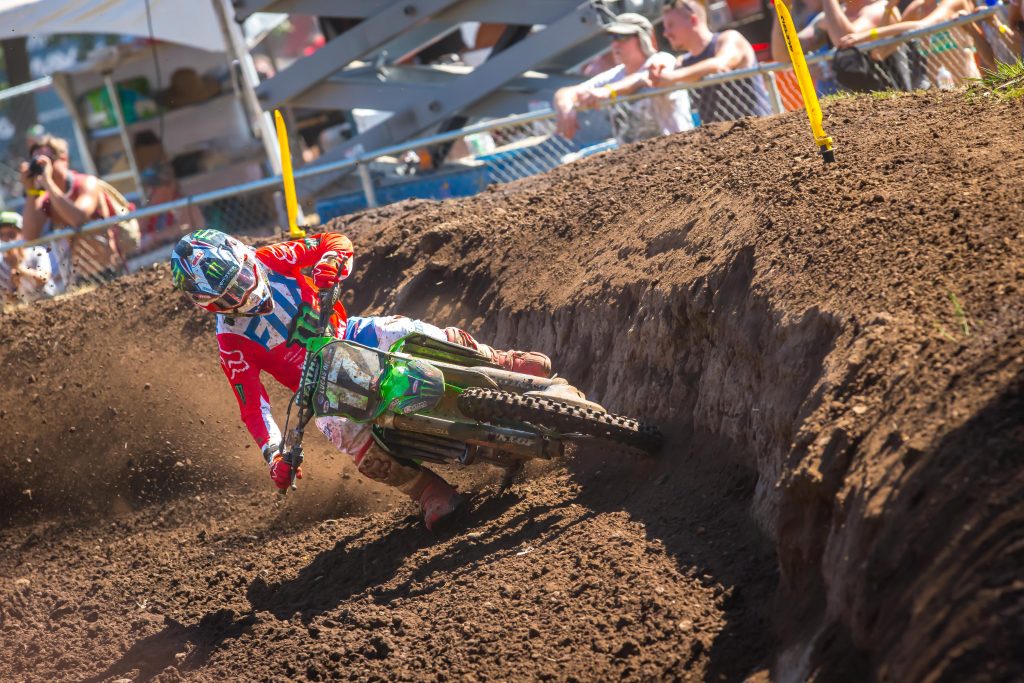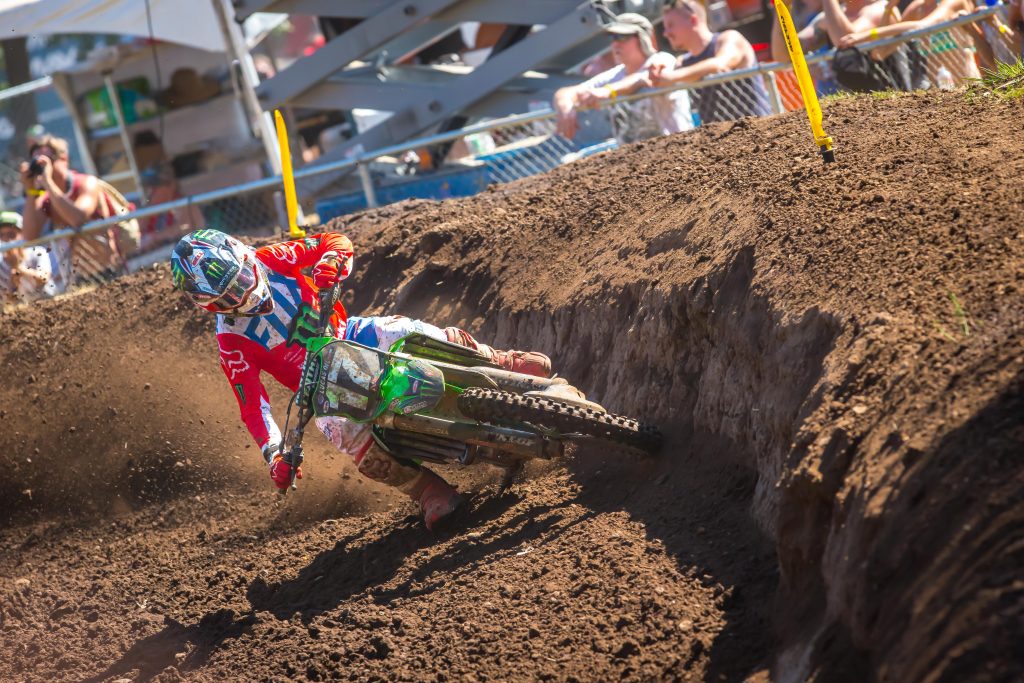 Most picked riders AKA "the chalk
250 Class
Joey Savatgy (-1) 34% picked, 66 points
Sean Cantrell (8) 33% picked, 56 points
Tommy Weeck (18) 32% picked, 94 points
Justin Cooper (4 All Star) 31% picked, 40 points
450 Class
Justin Hill (1) 50% picked, 40 points
Marvin Musquin (1 All Star) 33% picked, 47 points
Ownership was more spread out this weekend as was the scoring, but there were a few riders with very high ownership, Justin Hill at 50% was among the all time highest picked players, as mentioned his 40 point score sunk 50% of the field and also worked to suppress overall scoring on an otherwise high scoring weekend.
Despite his, and his team's ongoing season from hell, 34% of PulpMX Fantasy players cringed and clicked Savatgy onto their teams, including yours truly. While his 66 points certainly was very good, it still somehow felt like he didn't meet expectations given his talent and non All Star status. I was also surprised at how low owned Tommy Weeck was. There was some buzz about him on Twitter during practice and it was definitely a "locals only" situation like we see at Southwick. Make sure you are following @pulpmx and the other contributors to the PulpMX Fantasy Podcast and check the feed on race day for some good insights!
 Low owned players who delivered – AKA great contrarian plays
 250 Class
James Weeks (17) 2% owned, 64 points
Tyler Rosa (18) 0% owned, 56 points
450 Class
Ryan Surratt (15) 0% picked, 74 points
Nathan LaPorte (18) 0% picked, 68 points
John Short (12) 4% picked, 74 points
Carson Brown (16) 10% picked, 72 points
While there was definitely opportunity to be had with the riders listed above, their ownership was suppressed by their qualifying times. Nevertheless, always keep riders results in mind when building your teams; some riders simply do not qualify as well as they race. John Short is a good example of this, the Pilot Point TX native has consistently finished in the top 20 over the last few years, if he scores moto finishes in the mid to high teens, you will have a good day, even with his 12 handicap.
Fantasy Duds
250 Class
Austin Root (14) 11% owned, 0 points
Austin Forkner (6 All Star) 29% owned, 25 points
Yusuke Watanabe (16) 19% owned, 28 points
Dylan Ferrandis (-2) 28% owned, 44 points
450 Class
Ben Lamay (9) 18% owned, 24 points
Justin Hill (1) 50 % owned, 40 points
Going forward, avoid anyone that rides for PC or has the first name Austin! I kid, I kid, but seriously, does anyone else feel like JT and crew are trolling us with Forkner's ever increasing handicap? I avoided that like the plague this weekend and am glad I did. Watanabe was much talked about on the PulpMX Fantasy pod this weekend and did not have a good scoring day, and Dylan Ferrandis continued his inability to connect two motos on the same day, scoring 44 points. Certainly not a deal breaker, but well below expectations.
Not many team crushers in the 450 class other than Ben Lamay who qualified in 15th and seemed a great pick on paper, he just couldn't put it together in the motos. We already discussed Justin Hill, if you are one of the 50% who did not pick him this week; he is likely to be a great pick at Unadilla.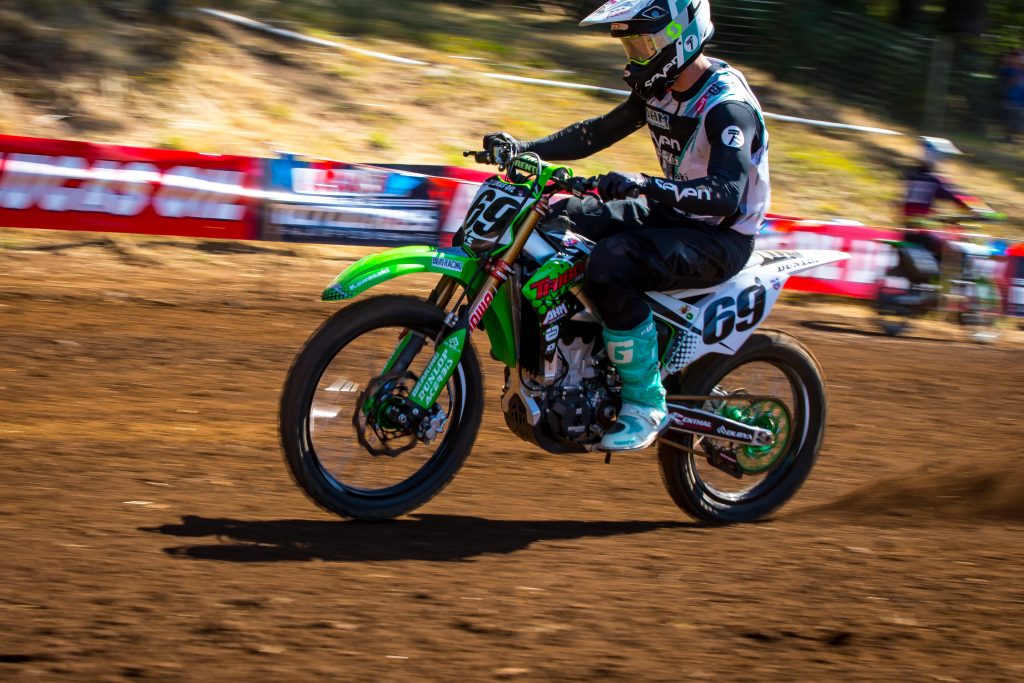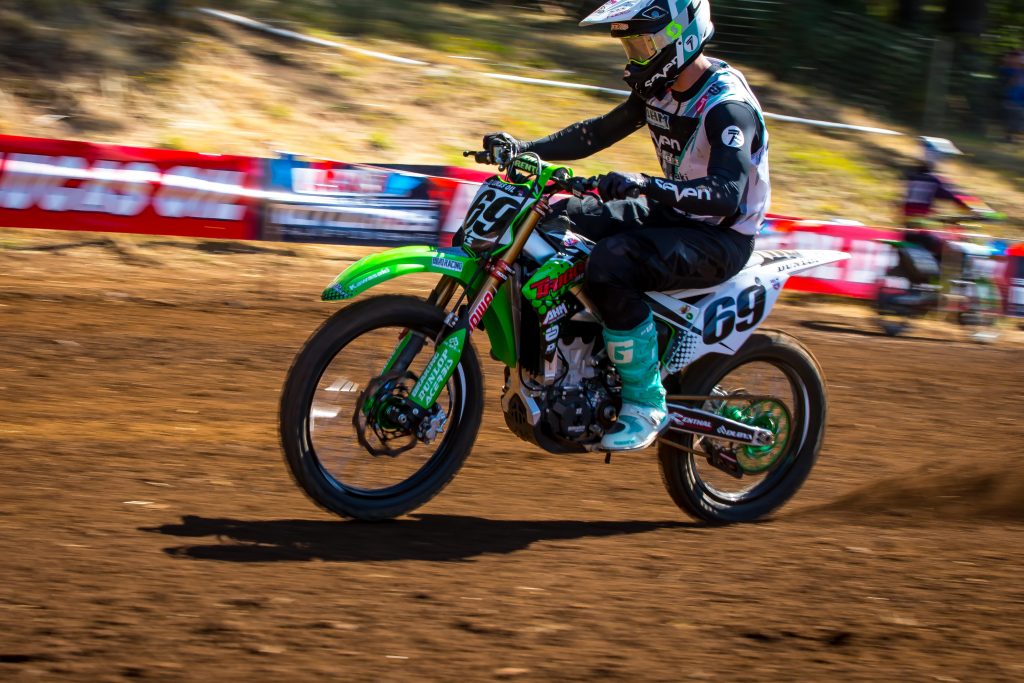 Scoring
The scores were higher this week and more spread out. We once again had a 100 point scorer (McConahy) and Tommy Weeck put up a 94 in the 250 class, but there was a big drop off from there, especially in the 250's
The 250 class had three riders score in the 60's (Savatgy, Weeks, Lopes) and five riders score above 50 (Tyler Rosa, Sean Cantrell, Mitchell Harrison, Michael Mosiman and McCoy Brough). Of the 60+ point scoring riders, I thought Lopes was a great pick, he qualified 15th overall and delivered exactly as expected – 62 points.
The 450 class saw Noah McConahy put up the perfect 100, followed by Tyler Bowers (80), four riders at 70+ (Surratt, John Short, Carson Brown, & Kyle Cunningham), two riders at 60+ (Nathan LaPorte, Toshiki Tomita), and three riders at 50+ (Brandon Leith, Cody Cooper, & Austin Walton). Is anyone else noticing that Kyle Cunningham steadily scores lots of points and goes under owned? Once again this week, he put up 70 points at only 17% ownership.
As to the All Stars, for the first time there were zero perfect scores in the 250 class! What is it with crazy finishes at Washougal? Last year Savatgy won the OA with 7-1 moto score and he nearly repeated it again this year. In the 450 class only Roczen and Tomac scored the perfect 50 for their owners. As we reported last week, the All Star picks are not easy!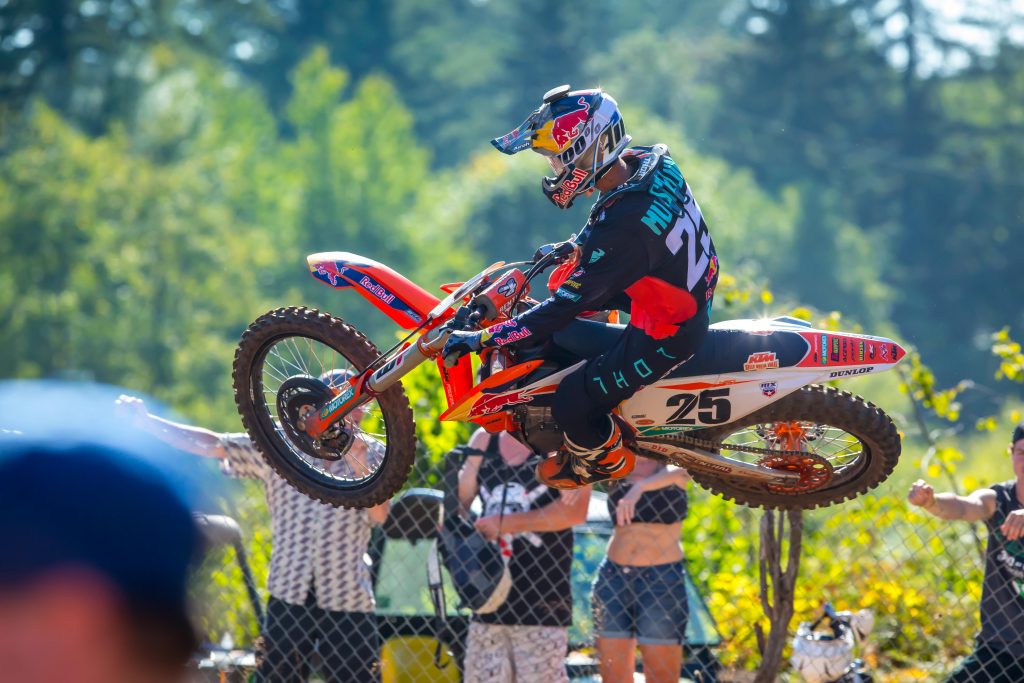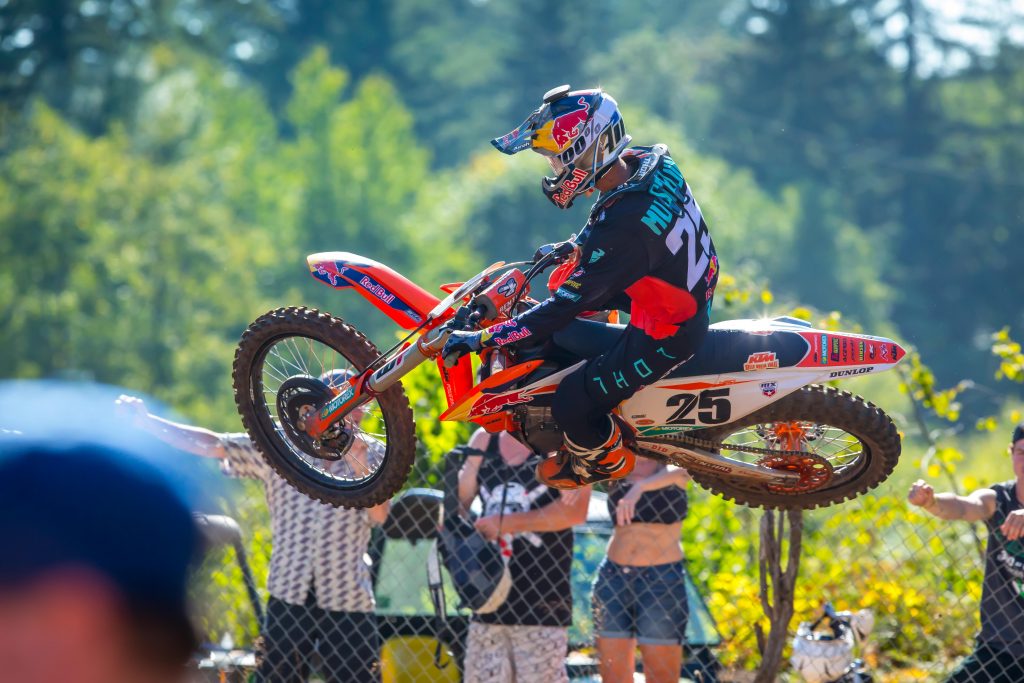 Unadilla Picks & Predictions
 The 250 class overall went to Jeremy Martin last year with 2-1 moto scores, he was followed by Savatgy's 1-4 and Zach Osborne's 3-5. As you are probably aware, both JMart and Zacho are out for the season, other riders who rounded out the top five included Dylan Ferrandis in fourth with a 6-3, and Justin Cooper in 5th with a crazy 12-2. So, once again owners will have another cringe and click situation with Joey. As to deeper picks, if Joey Crown shows up, watch for him, he was solid last year with an 18-15 score, if he is a 15 or above handicap, lock him in.
450 class, warning! Eli did not have a good day last year, finishing the day in 9th place with 10-5 moto scores, also he has not won a moto at Unadilla in the 450 class. It will be interesting to see where his handicap winds up given this knowledge. Cooper Webb has scored some good finishes in the past at Unadilla, last year he was 4th OA with 7-3 moto scores. Could this be the week he really turns it around? Also watch Dakot Alix's handicap, he is somewhat local, from VT and scored 12th place last year in the premier class with consistent 13-12 moto scores.
As to my team, I was on team Justin Hill with most of you and was somewhat sunk by that, but what really did me in was the goose egg from my man Austin Root. I still managed to have a decent day, scoring 405 points for 631st overall for the week and 289 in the Championship rank. I know my luck will change soon, just need to keep grinding and good things will happen!
Well that's it for this week, I hope you all enjoy the off week and we will see you on the leaderboard for Unadilla!