I don't race that often because I am usually so wore down from riding all week that I don't have much spunk left inside of my 40 year old body to go race on Sunday's. However when John Anderson from Dubya USA puts on a race like the World Vet Nationals you have no choice but to get your ass in shape and go race right? Well that is what I did for the past 6 weeks…. I buckled down (on the days that I didn't have to test) and did motos with Jeannie Carmichael (AKA Mrs. Keefer), just so I could up my intensity level for this two day event. I also wanted to honor Tom White as he has been a part of this event from its inception some 34 years ago! Tom was always very gracious to me and made it a point to come say hello every time I was at the track. He also sponsored me (White Brothers) when I was a punk ass teenager thinking I was some cool moto kid. I wasn't. He sponsored me anyway. I never got to thank him for that, so racing last weekend was my way of thanking Tom for being very gracious to me and my family! They don't make a lot of people like Tom anymore folks.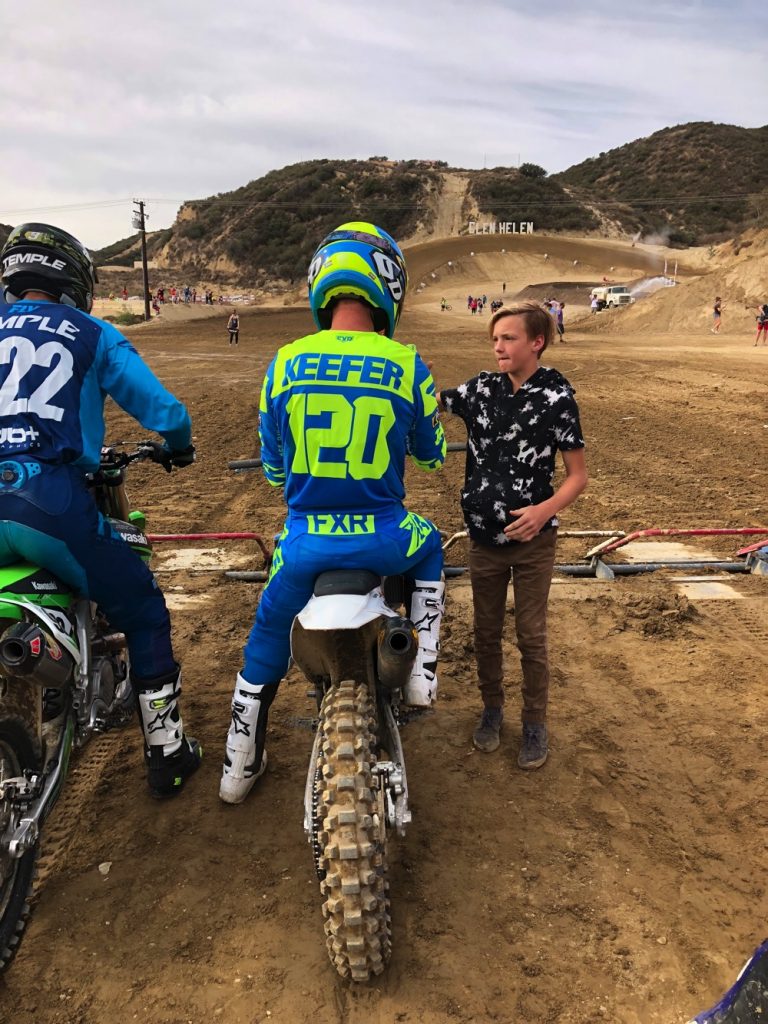 The family and I decided to race both days (40 Pro Saturday, 30 Pro Sunday) and make it a full racing weekend, something we haven't done in quite a while. I also wanted to do something different and race two different machines and see how each reacted to the rough course at Glen Helen, so I drafted the Yamaha YZ450F and KTM 450 SX-F as my weapons of choice. I did some testing and found some settings that were good for Glen Helen, thanks to WP (KTM) and Enzo (Yamaha). If you're interested in what was done to each machine you can go listen to the Rocky Mountain ATV/MC Keefer Tested Podcast. 
I don't know about you guys reading this, but I can't sleep worth shit the night before a race. I am constantly thinking about race strategy, my start, how the track is going to shape up, where I am going to park, how long the sign up line will be, am I going to be able to get my morning poop in, etc. My mind doesn't shut off and it drives me nuts! I can't imagine racing 16 rounds of Supercross and 12 rounds of outdoor nationals while trying to stay healthy, train, rest, and be on the top of your game. It's insane! As I got older I realized that I was never built to be an AMA Supercross Champion. I feel like that is something you're born with and is instilled in you at a very young age. What was instilled in me at a young age was hard work, being a respectful person and keeping your word. Being a "champion" wasn't a top priority in the Keefer household.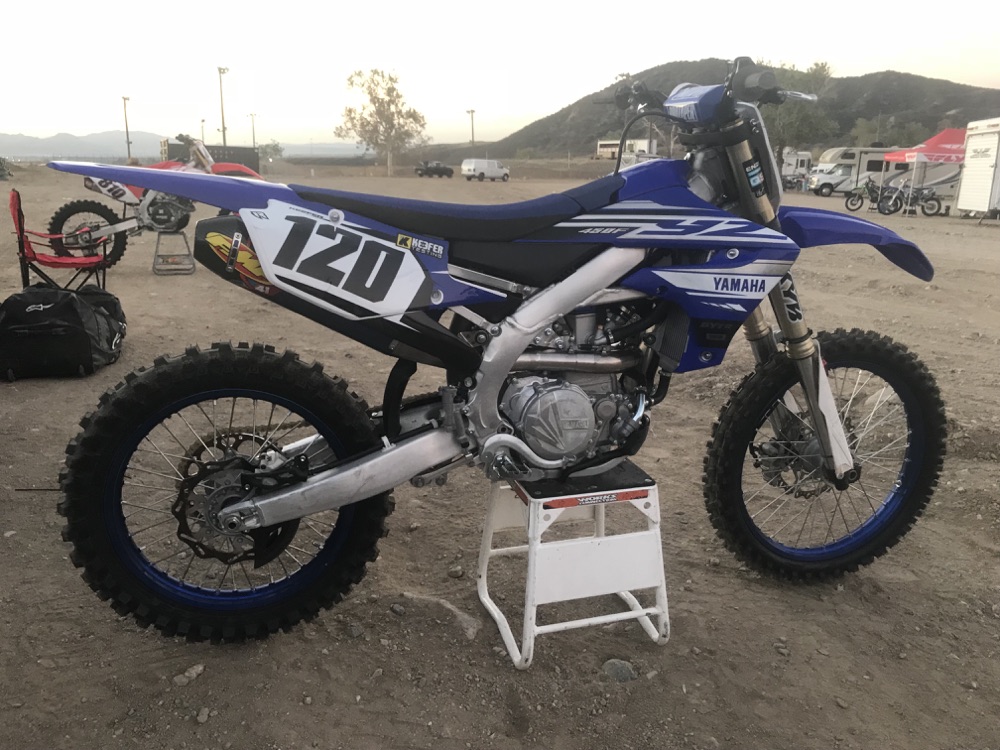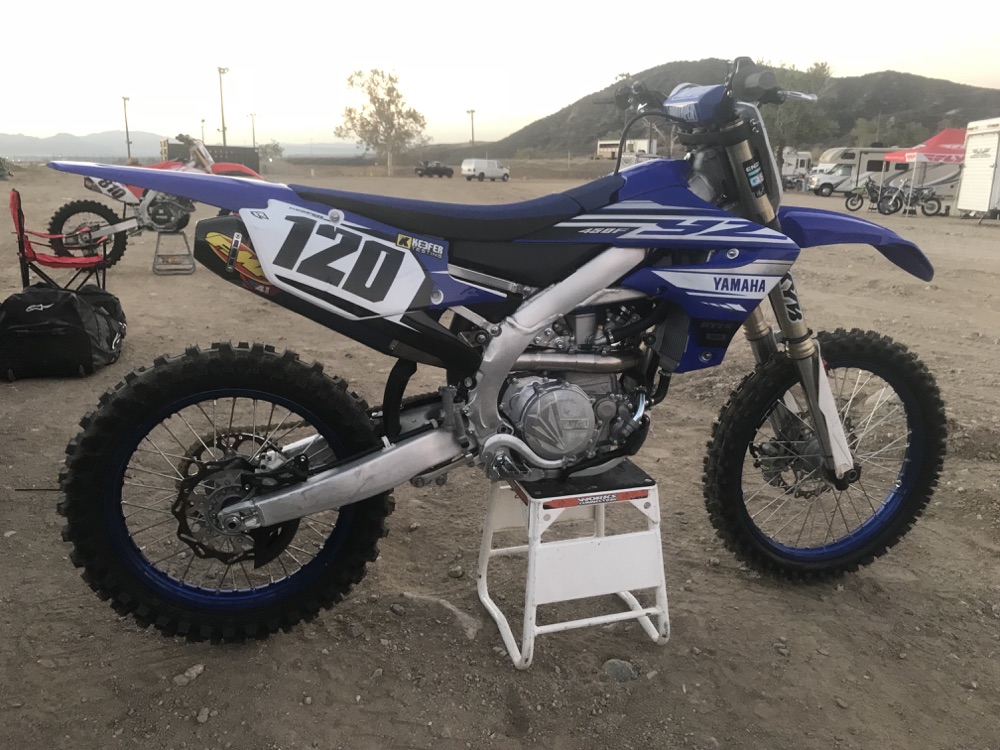 Saturday came and the trusty blue Yamaha YZ450F got me a huge holeshot in moto one and I never looked back. There was a rider who was never too far behind me and I couldn't believe someone was hanging with the pace. I thought I had a good pace going, but this guy that was on my ass was matching it. At the checkers I asked who that pesky little SOB was and they told me it was Daryl Hurley (former factory Suzuki rider from New Zealand). The second moto I found myself a little behind Hurley off the start and was finding my flow until I noticed something wasn't quite right in my front end. I chalked it up to the extremely rough Glen Helen conditions and told myself to buckle down and twist the throttle, but something wasn't right, so I backed it down and collected a third overall on the day, thus ending my hopes for a 40 Pro title. It comes to find out that a rock had cut one of the lines to my sub-tanks and it was causing my fork to get super stiff (like SX suspension stiff). It was a freak thing and sometimes that is the way it goes in racing. You win some, you lose some. I was happy with my speed and to beat a rider like Hurley was a great accomplishment for me. I never was a top SX/MX rider when I was racing professionally, so to even be around a guy like that shows me how hard I have worked, after my professional racing stint was over with.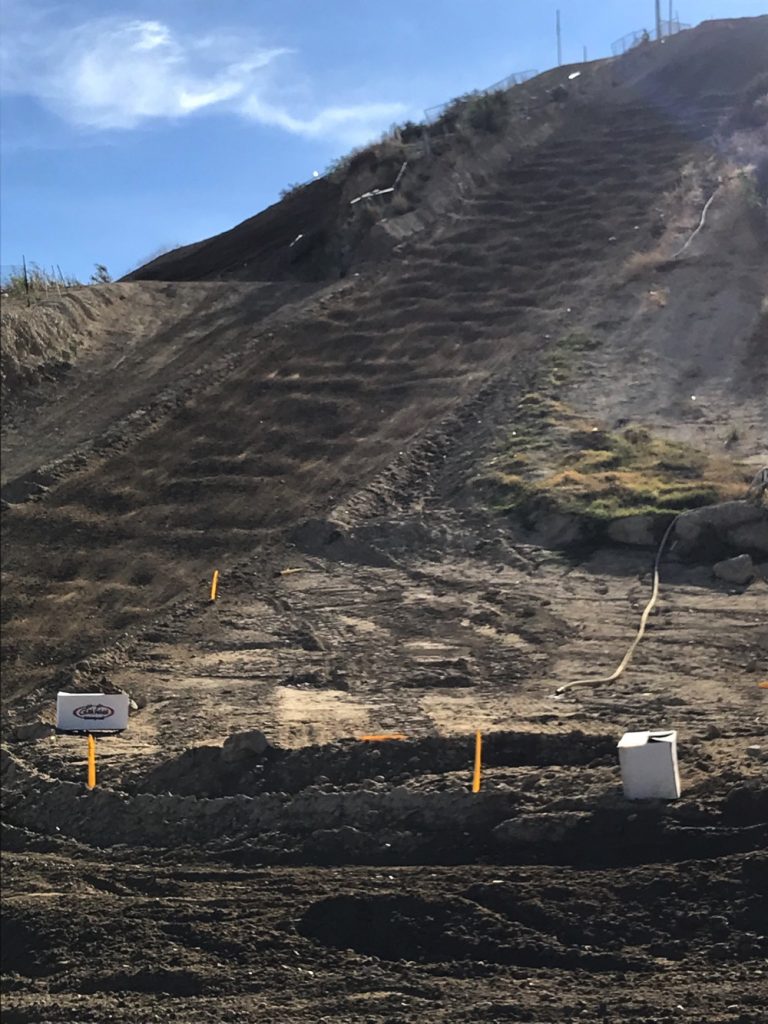 I am not going to lie, I got home Saturday night and I was a little sore. I have never seen GH as rough as it was Saturday (see photo for proof). I unloaded the Yamaha from the Sprinter van and loaded up the orange brigade for the next day's event. Heather and Aden were asleep by 7:30 and I was up thinking about Sunday's race. Shocking! Damn it! I went out for practice Sunday morning and got the feel of the KTM fairly quickly. I wanted to get good starts because I knew these younger 30 year old dudes would be a little faster than Saturday's low testosterone 40 year old's. The first moto I missed a shift off the start and that put me mid pack, but a few hairball moves going up Mt. Saint Helens allowed me to move up a few positions. I ended up getting a sixth place the first moto, but I knew I had more in the tank. The second moto I started a little more inside of the doghouse and rocketed out of the gate. The KTM almost pulled the damn holeshot, if it wasn't for that guy named Josh Grant. Yes, thats right Grant is 30 years old and he killed all of us! I snuck behind him for the first few corners until he started to inch away (his corner speed was insane), but I held on to third for a while. I had another great battle with that Hurley guy (who was also racing the 30 Pro class), but he managed to get by me as my arms started to lock up. I ended up with a 5th overall in the younger class and I was happy with how I rode. The KTM with the WP Cone Valve forks and Trax shock handled GH insanely well and I always knew what the bike was going to do. That task is tough to do when the track is as rough as Glen Helen was. 
Looking back on the weekend I feel like it was a huge success as I won a moto, almost pulled holeshot on JG33, podium'd the 40 Pro class, learned a lot about both bikes, and even gave the younger dudes a run for their money. The best part about racing is getting to share the same passion you have with other racers and spending time with family. I met a lot of Pulp Nation listeners and the air horns were in full affect both days. The Dubya USA World Vet race had a record turnout of over 800 entries. A big kudos should go out to John Anderson and crew for a successful event. I am sure Tom White is looking down and smiling.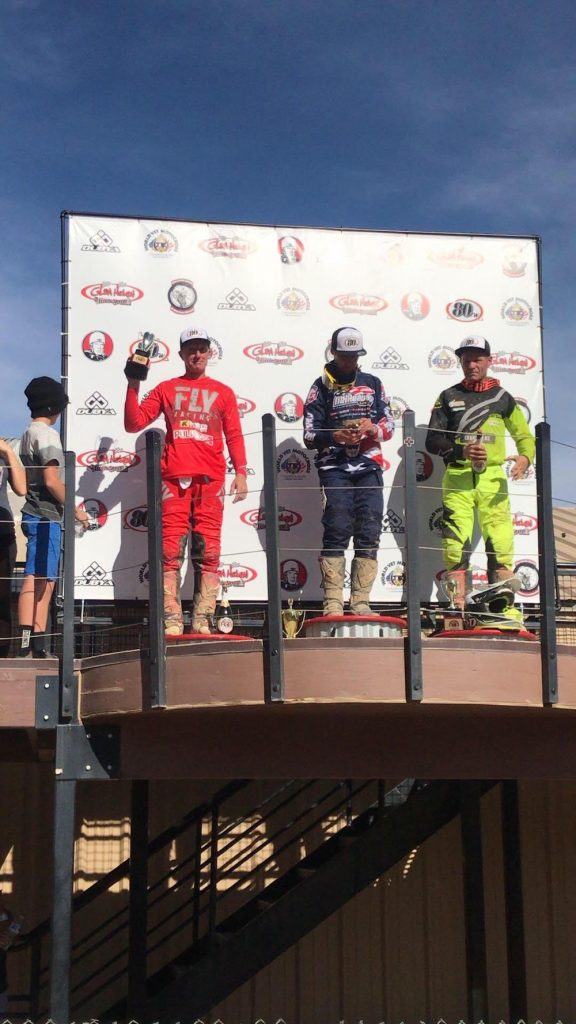 PODIUM SPEECH: I don't get to thank people as often as I would like, but since this was a one off event for me I would like to acknowledge some people that helped me race last weekend. My wife is an amazing human being! She married my ugly ass, accepts my lifestyle and my crooked teeth. She goes to the track with me 90% of the time and makes me work hard. Thanks also goes out to Dave over at KTM North America for getting my steed ready for the race and making sure I had a long term test unit for 2019. Mike, Travis, Butler at Yamaha for also getting my bike ready to race and for always getting me parts when I need them. I am sorry am a clutch abuser! Joey at WP North America for the kick ass forks and shock. Ross at Enzo for getting my suspension done in time for the event and for putting up with all of my changes. Christina at Roost graphics for two day airing me pre-prints because I always forget about putting numbers on my bike. George at FMF for helping me dial in a Yamaha YZ450F exhaust and my friends Janky Mike, Alyse, Matt, Shannon, and Footlong Greg who raced with me over the weekend. 
#DIRTBIKESFOREVER