Photos by Simon Cudby
Well with the wet week we had in California, I was forced to stay back home and get some testing in over the weekend to catch up. 2002 West Coast 125 Supercross Champion Travis Preston stayed at the house this weekend to join me, so I thought it would be cool to have you guys get in on some of the conversations we had while intensely watching Saturday night's racing action.
Triple Crown: This weekend at A2 was the first Triple Crown of the 2019 season and in typical Triple Crown fashion, it proved to be great racing. Two brand new winners of 2019 with Shane Mcelrath and Cooper Webb taking the overalls. Travis mentioned that to him it wouldn't really "feel" like a win if he didn't win all three main events. Cooper was closest to do that, but to TP it's such an untraditional way of wining that he wonders how these current riders view this kind of win. Cooper mentioned in his interviews that it hasn't sunk in yet and TP wonders if that has something to do with this new format of racing? Food for thought….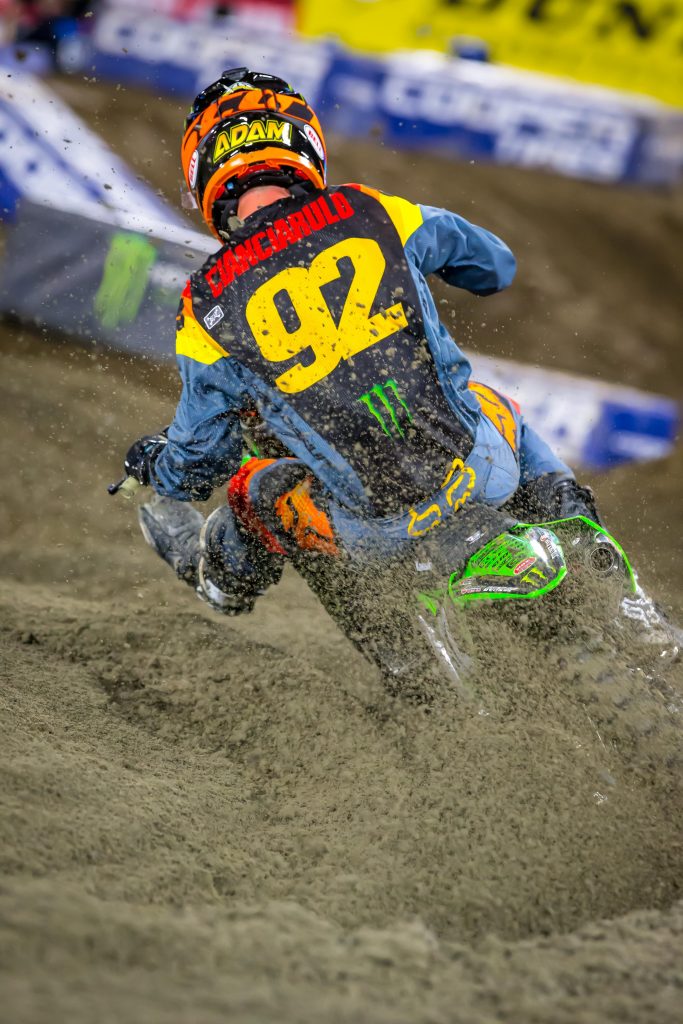 Adam Cianciarulo: TP and I both thought if AC took the win at A2 then he would be the west coast champion. Why? Because if he could hold it together mentally for three separate races and win, that the confidence that those three races would bring him would be invaluable to his psyche, for the rest of the series. Travis also thought that AC's answer to a caller's question on a recent Pulp MX Show was puzzling to him. AC was asked what he thought about while he was racing and his answer was "nothing". That seemed odd to TP as he states that maybe that is why AC has these odd crashes at some of these races. TP thought that a rider should be thinking about the track, his technique, and breaking all of those things down (while racing) to really get consistent results in a series. I thought that this was interesting so I asked TP if he ever had mental coach when he was racing and he told me "I tried it and it didn't do anything for me. "The best mental coach I had was my trainer Alan Goerke because he knew me as a person". Cianciarulo is the fastest guy on the west coast, but crashes and mental mistakes seem to be his Achilles heel. Maybe TP and Nick Wey could be the duo that AC needs?
Commercials: Does anyone else think these crazy ass commercials that the Monster Energy AMA Supercross Series has makes our sport look super un-professional? I mean these Flex Seal, TAC Visor, and HD Special OPS Sunglasses had me running to my cell phone to purchase some of these fine informercial type products. Said no one ever!!!! Is this what NBC SPORTS thinks of our industry? Wow! TP thought it was a GEICO commercial that was making fun of these make believe products. Nope! Sadly Trav, it was real.
Cooper Webb: Travis has spent some time with Cooper in North Carolina and he knows that Cooper is a thinker on the track. TP commented that Cooper has a lot of race knowledge and "most" of the time really breaks down the track quickly in his mind while he's racing. TP watched Coop intensely while the race was going on and noticed that his line choices was one of his keys for his success Saturday night. He skimmed the whoops when needed and jumped when needed as well. His ability to get to a low line in a corner and still manage to clear the next obstacle was impressive to Preston. "If Cianicarulo could think like Cooper while he was racing, the west coast guys would be in trouble".
Track Prep: Both TP and I thought track prep was an absolute must, but we both felt that the track prep that was done, was done in the wrong places. The transitions of the rhythm lanes needed help way before the face of the triple did. These Skid-Steer drivers are talented dudes and could get in and out of there in less than ten minutes. Just a little back drag and some rolling could save a guy from endo'ing his brains out trying to go 3-4-3 in the rhythm. Hi, my name is Justin Barcia and I approve this message.
Eli Tomac: "Yes, ET3 won the last race of the night, but he looks like a different Eli than last year. He's not in a hurry to make moves like he was last year and that is showing in his points so far this season" -TP
Ken Roczen: For those of you that didn't know, Ken Roczen's brother in law Blake Savage had a terrible crash last week in Utah while riding with Ken and broke his C5, C6, and C7 in his neck. Blake has a long road of recovery ahead of him and I am sure that weighed heavily on Kenny's mind all day at A2. Here is to hoping that Blake has a positive recovery and is back at the races soon!
Justin Brayton: Did anyone else think JB10 would of been better at A2? Is the long off-season "season" catching up to him? Brayton hasn't looked like the Brayton that we are used to seeing and his starts haven't been like they were last year. Oakland will be another soft race track so look for JB10 to up his game next Saturday night.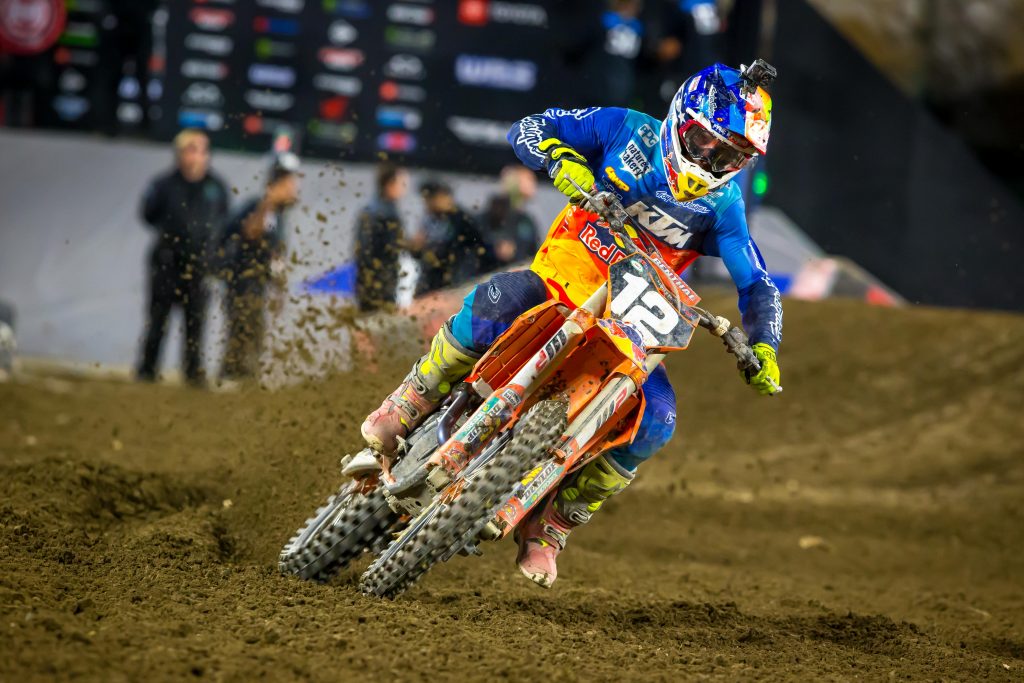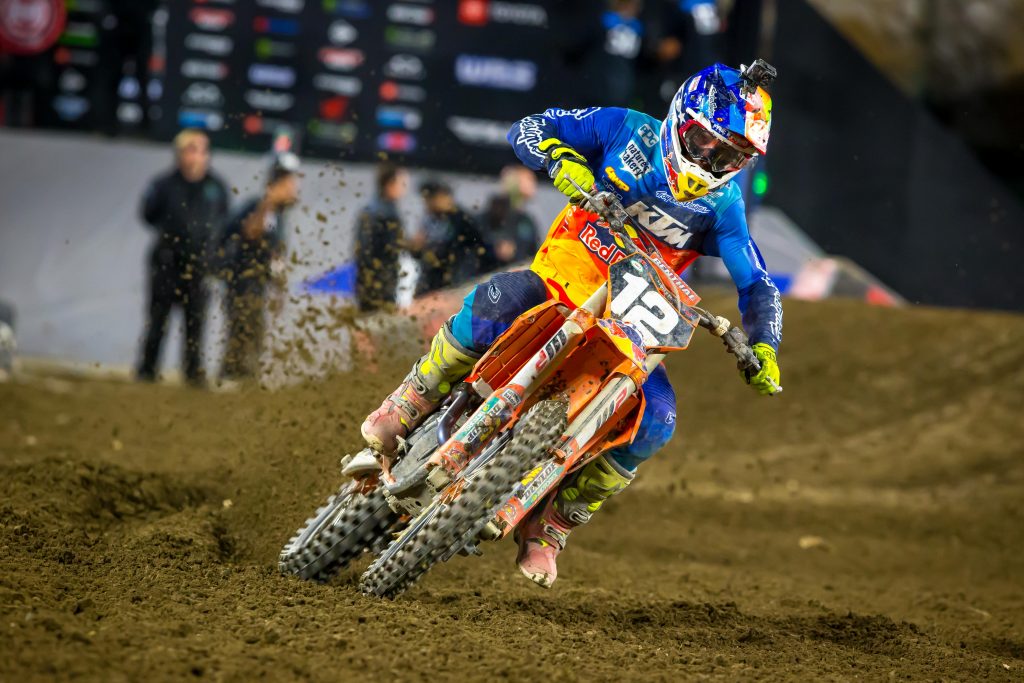 Shane Mcelrath: Shane got some new settings and says it was time to start winning races. I also thought it was interesting that TP said he looked solid (as in body type) through the whoops and had a strong posture. Not to mention that he's only two out of the points lead means that we could start to see some snowball affect coming for the Troy Lee Designs KTM rider.
Angelo Pellegrini: For a thirty something year old dude, Angleo has some great style and technique on the bike. His LCQ performance and rhythm lane combos were impressive to both TP and I. Usually riders start to lose form/technique in their thirties but the Italian rider looks good on the bike.
Alex Ray: Yes, A-Ray gets buck at times, but he has been the best HEP team rider so far this year. His speed is good, but he needs to try and get a start (to see the leaders), so he can at least view what they are doing to adapt to that next level. PS. There's no need to text Mrs. Keefer, thank you.
Marvin Musquin: Marv was jumping through the whoops everyone! Hey JT!!! Marvin jumped through the whoops and made passes. That is all.
Red Bikes: "The Honda CRF450R's look the best in the whoops before the finish" -TP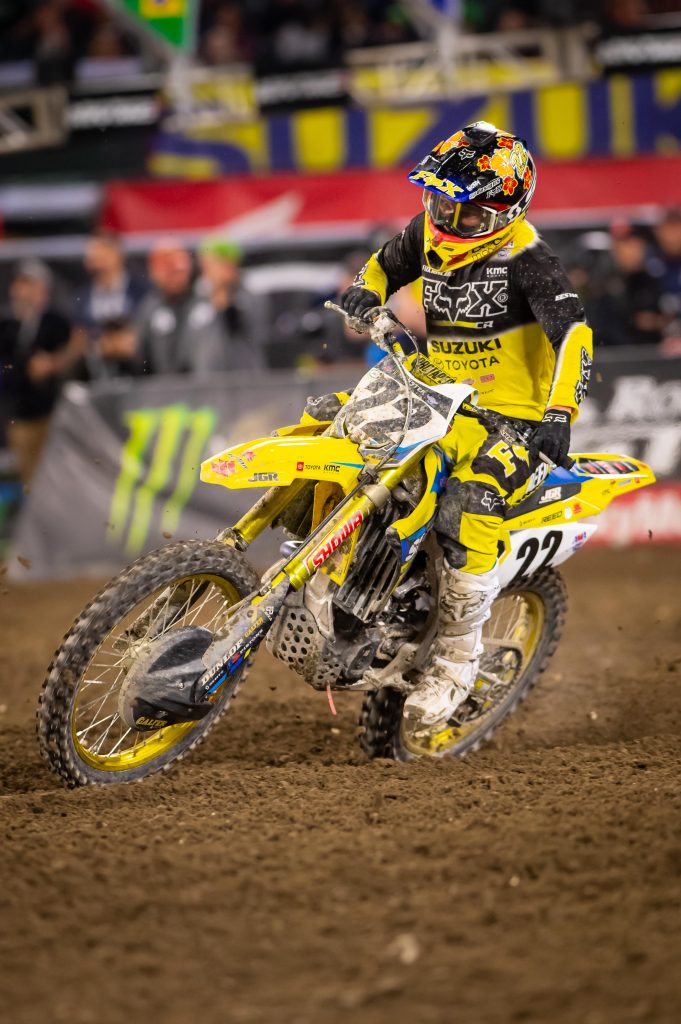 Best Dressed: There's no question that CR22 takes this with the FOX Jeremy McGrath throw back. Yellow gear on a yellow bike looks insane! Well done Fox!