Fire Power Featherweight Lithium Battery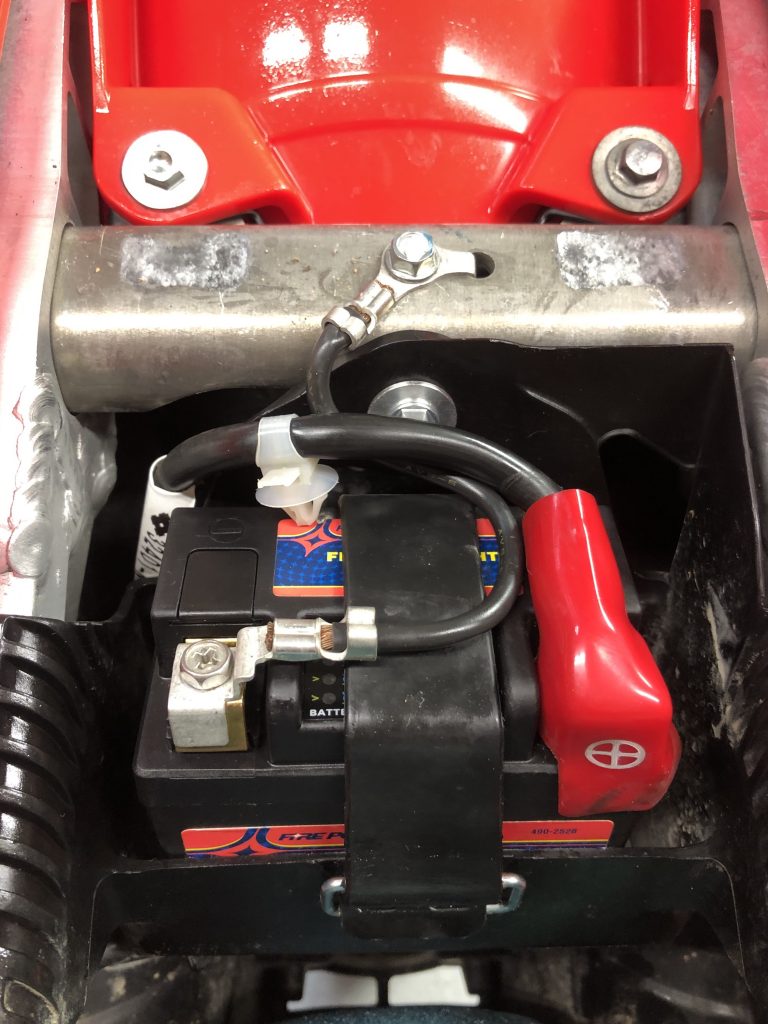 Fire Power is company owned by WPS (Western Power Sports) and they have recently come to market with a new Lithium battery to replace your OEM battery. The Fire Power battery components are designed, manufactured, assembled and packed in one location assuring high quality and consistency, are lighter than your standard OEM battery, has a built-in LED test gauge, has increased cranking amps over lead acid batteries, a fast recharge that can be brought up to a 90% charge within 6-7 minutes, has a claimed longer cycle life compared to lead acid batteries, a longer shelf life (up to 1 year before requiring recharging), can be mounted in any position, comes with no hazardous acid or heavy metals, non-explosive and non-combustible, and comes with a two-year warranty.
We tried a Fire Power battery in our 2019 Yamaha YZ250F and our 2019 Honda CRF450R with great results. The Yamaha YZ250F is sluggish to start and absolutely hates starting in gear. The YZ250F battery also took a crap on us (completely died) only a couple months in, so a new battery was in order. After installing the Fire Power battery into our CRF450R/YZ250F not only did they fire up quicker, but starting both in gear was slightly better as well. Fitting it into both machines was easy, but we didn't like that the little square threaded nut (inside of the posts) could fall out, if the battery was tipped, so be aware of that when installing. The Fire Power battery on the Honda is slightly smaller than the OEM battery, so there will be a little more space inside the cage (in the airbox).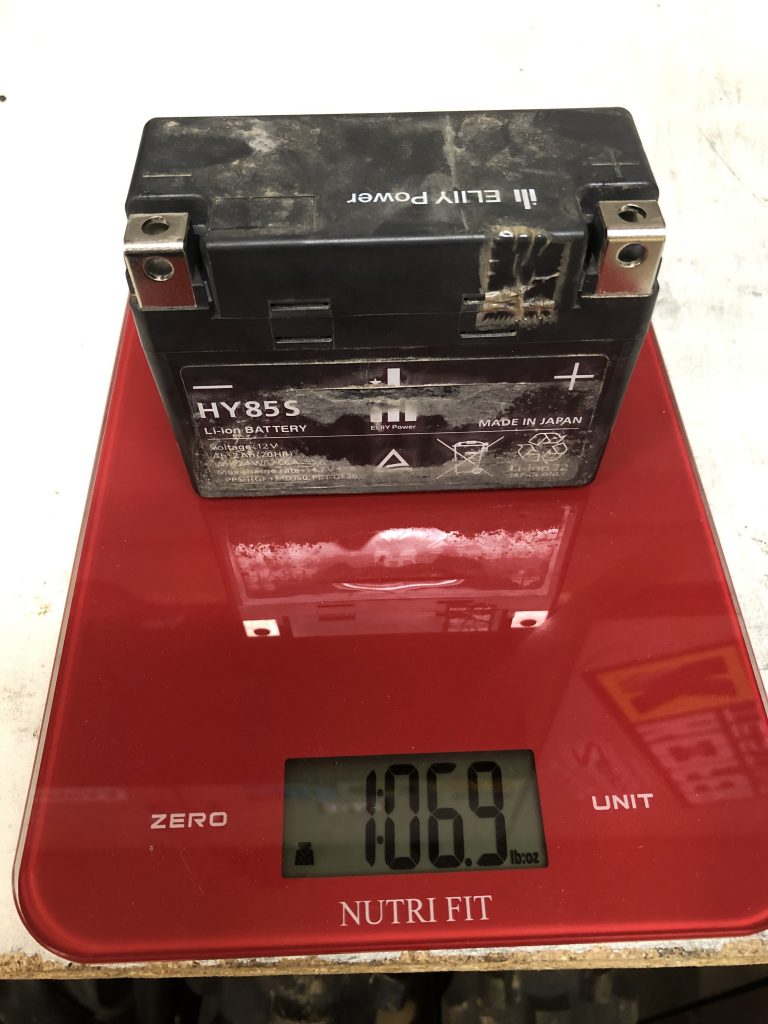 Letting our Honda sit idle in the shop for over one month proved to not be a problem for the Fire Power battery as the red bike fired up instantly. The LED test light is also a nice feature just in case you decide the night before that you want to ride the following day. Not all of us ride every weekend, so this feature helps with the rider who may take a longer breaks in between riding sessions. Simply take your seat off, push the LED test light button and make sure your good to go for the following day's activities.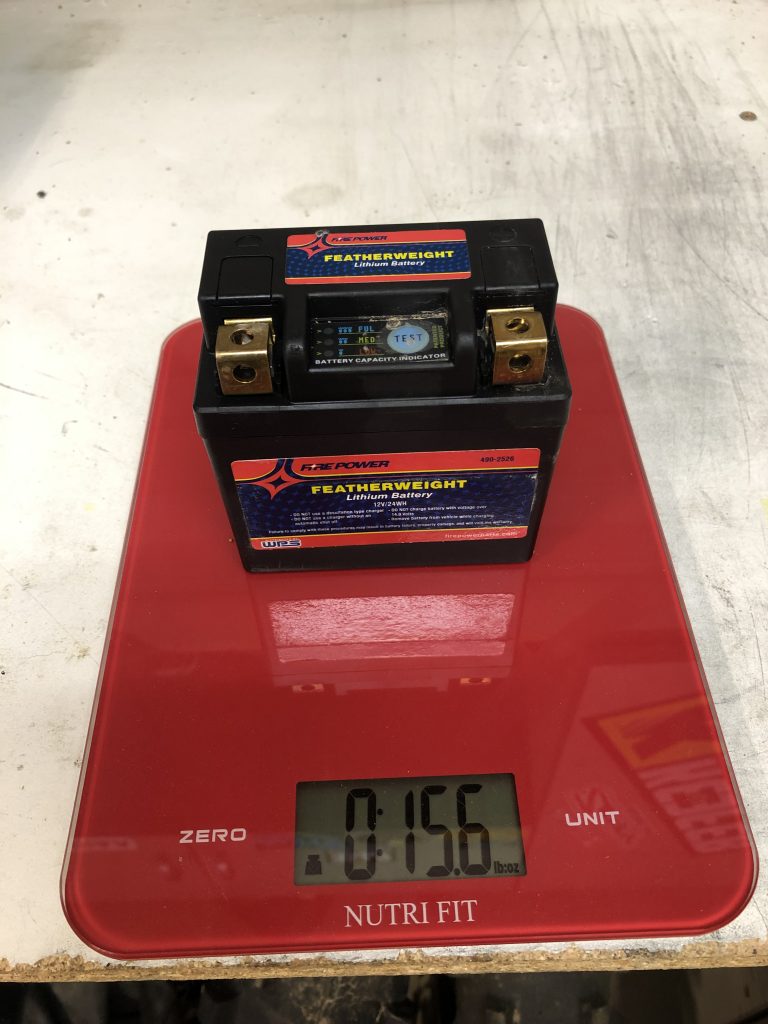 What about weight? The stock OEM Honda CRF450R battery weighs in at 1.06 pounds and the Fire Power battery weighed in at 0.95 pounds. Cutting some weight up high on any dirt bike is essential and will improve the handling character, especially leaning into corners. is it enough weight for you guys to feel on the track? Probably not, but it doesn't hurt to lose weight and add some cranking power on a four-stroke at any time.
For $119.95 this Fire Power battery is a fairly inexpensive way to get some starting security on longer trail rides, days at the moto track, and lose a little weight in the process. You can check out all the Fire Power products over at firepowerparts.com or if you have any questions feel free to email me at kris@keeferinctesting.com. I'm an open book!