Daytime Program
Fox Raceway National
Photos by Cycle Dump
Remember when you were younger and you came home from school to your parents asking you, "so what did you learn today"? I never really liked that question when I was younger, but now that I am older, I love learning things from others, about others, and of course about myself as well. Now that this little racing "field trip" is over with and the Smartop/Bullfrog Spas/MotoConcepts Racing bike is put away for the summer, what exactly did I learn from trying to get into the show at these AMA Lucas Oil Pro Motocross Nationals.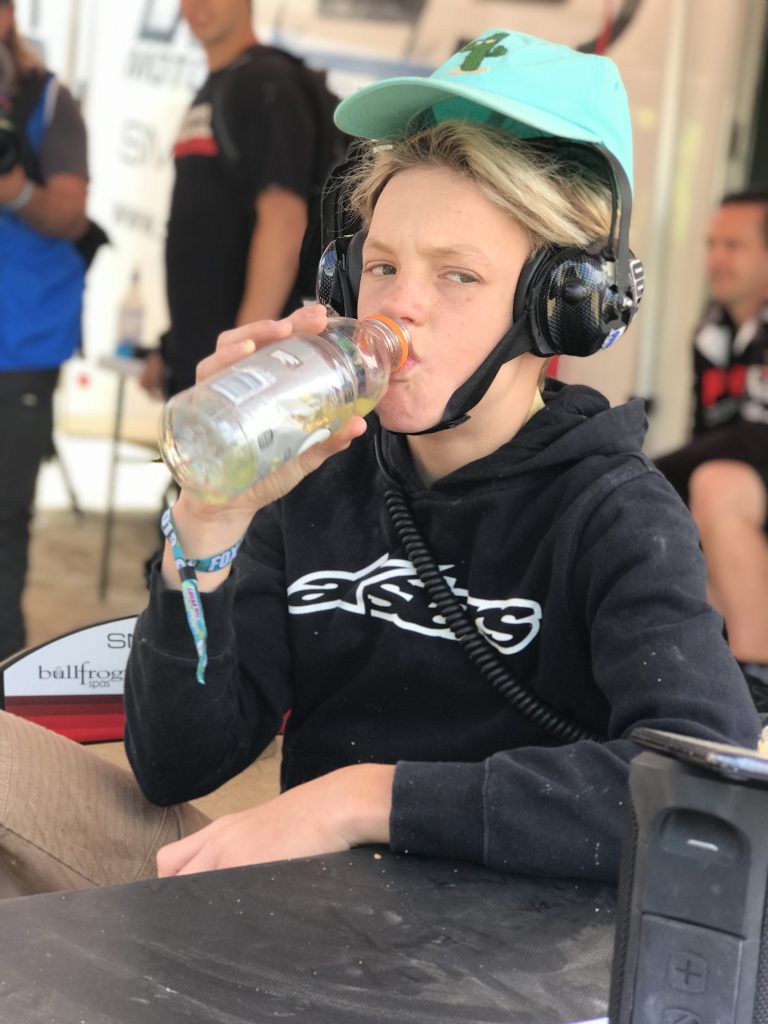 Being 13 Years Old: As a parent of a young teenager in today's society I feel I must be more proactive with my parenting than just being that dad that tries to tell him what or how to take on life. As most of you know this whole "racing the nationals" thing started because I needed to set an example for my son. I see that some kids his age give up easily, simply do not try and are consumed by social media/video games. My kid is fortunate to have a lot of access to dirt bike related things (unlike me when I was his age) and he must know that these "free" bikes that sit in our shop is simply not real life. Real life is working hard, purchasing bikes/parts, showing respect, taking care of people that take care of you, and even when you do all that sometimes life will knock you down, but you have to get back up. Racing these two rounds of the Lucas Oil Pro Motocross Series with my family has instilled a work ethic and attitude into my kid that will be forever instilled as he becomes a man. To me failing at making the 40 man gate the past two weeks have done more for him than if I was to kill it.
Sprint Laps: Ok… One thing is for certain at 42 years old. I completely suck ass at sprint laps. Yes, I did sprint laps before the first Rond, but it obviously did nothing. My fastest lap was in the last lap of the LCQ. In fact, my fastest laps came out of the last lap of each qualifier at Pala. If you're a young buck and you want to go race professional Supercross/Motocross, practice sprints A LOT! Actually practice sprint laps with other fast dudes and basically try to dick measure every time you get to ride. That's right, I said DICK MEASURE! I figured out that I race better than I sprint (duh) and that it takes me at least four laps to start cranking it up. I went from like 23rd to 13th in the LCQ in four laps. I need long motos, but I guess I should have laid off the 30's during training. Just like Napoleon Dynamite said, "What an idiot"! I never even got to do one 30 in the race! This makes me laugh.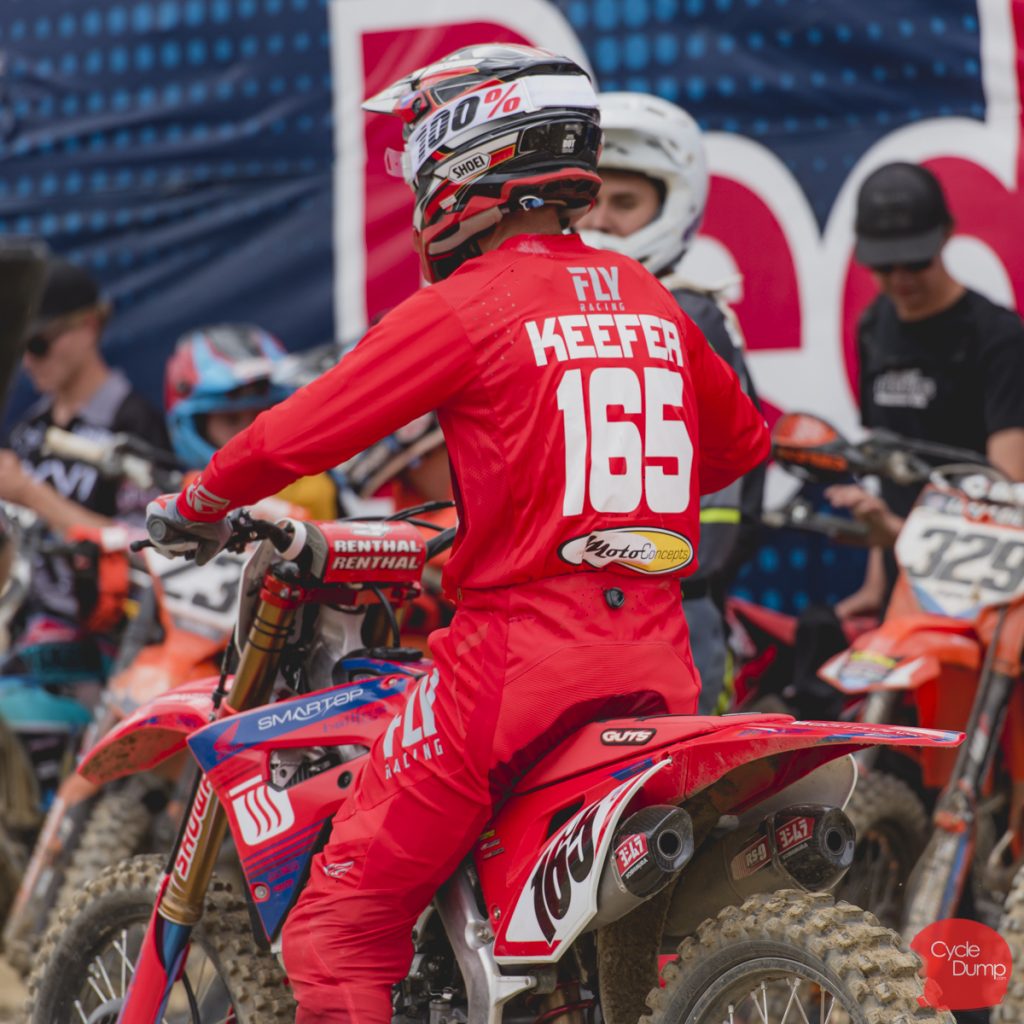 Not Making The 40 Man Field: I appreciate the text messages I have been getting that read "are you ok", "I love you bro", "don't let it bother you", but seriously guys I am not on suicide watch. I am ok. Yes, of course I am disappointed, but this was basically trial by fire for me. I am a test rider first and foremost so racing hasn't been my main focus since I was in my early 20s. Even though we may have hyped it up on the show, I knew it was the qualifying that could bite me in the ass. I would have loved to make the 40 man field and race with the best, but I am fine with what I did and you never know, maybe I will be back again? But first let me eat a double double at In N Out! Extra spread please!
The Track: The Fox Raceway track was actually pretty damn good. It was super muddy for my first "B" practice so I rode like a bitch, but it came around to be really good by the LCQ. I can't explain to all of you how different it is then normal practice days. The ruts are longer, deeper, there's more of them, and they go every which way. I don't get to ride much of these conditions and it showed. It's tough to turn my "test brain" off when I was out there because my brain was downloading so much info about the bike that I started to over think things too much. Processing the track and the bike is not the best recipe for success when it comes race day. Twisting the throttle harder is the correct way to cook up a great day. There were rollers on top of rollers which also is weird for me as I sucked in that area as well. Basically it was like trying to climb a steep learning curve and I just ran out of time. I was expecting a gnarlier/more dangerous "Pala" track, but honestly they did a great job!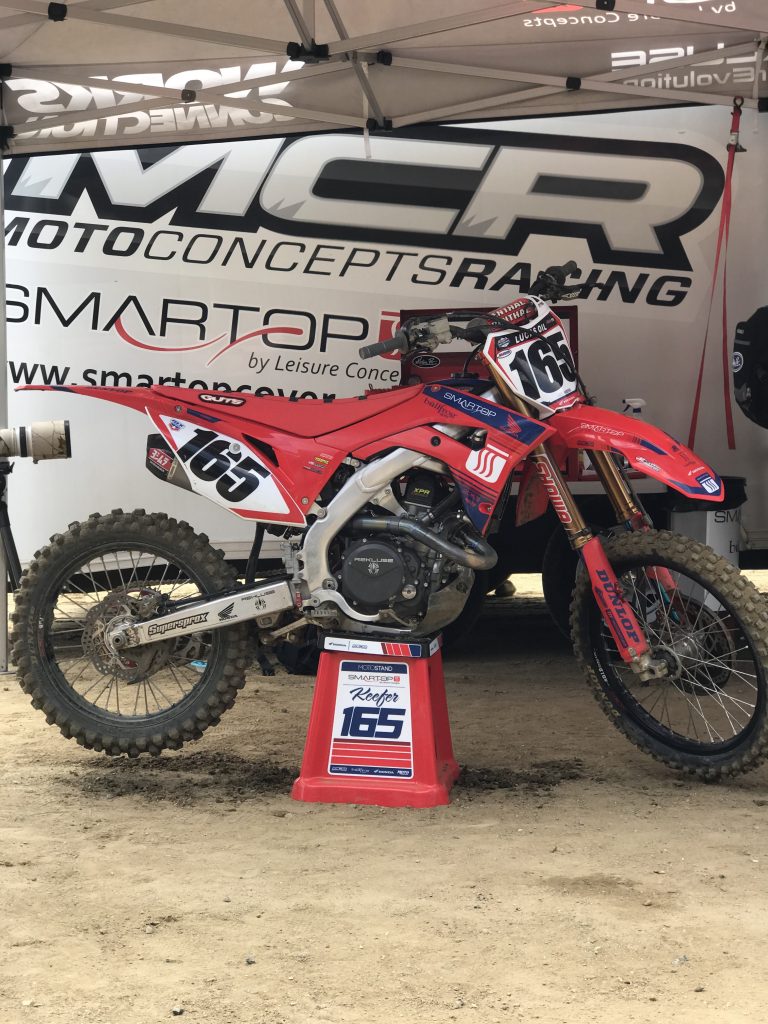 My Race Bike: To say my bike was fast would be an understatement. Chad at XPR Motorsports had to de-tune my bike off the bottom to help me roll my corners better. Chad told me Saturday that I was "off the map" with how much I de-tuned the engine from 0-20% throttle opening. Most of the team guys want "more", but I am over here like "holy shit", let's chill down a little ok. Chad made it super easy for me to ride and it was the best Honda CRF450R that I have ever threw a leg over. I am mostly a production test rider 80% of the time so getting a full on race engine was something to get used to. The team Smartop/Bullfrog Spas/Honda team have an incredible engine package that basically let me ride in third gear everywhere on the Fox Raceway track. Having Showa factory suspension let me understand how much better a bike can be because of tighter tolerances and better internal pieces. I didn't deserve this bike, but it was sure fun while it lasted. Back to production suspension. Where are those reassuring texts now? I may need them!
Team Manager: Look, let's face it… I didn't see much of the guy on Saturday. We had a lot of people at the truck looking for Steve, but he was like that butler from the movie Mr. Deeds, he was very very sneaky. Basically what I heard from Steve on Saturday was "we need to find 6 seconds". That was the sum of it. I looked really hard for that 6 seconds, but it was hiding somewhere too deep for me to reach! No matter the outcome it was nice to hang with my buddy and share some laughs the few days that we got to spend together. I appreciate what he has done for me, but now it's concert season time, Stevie! Let's go!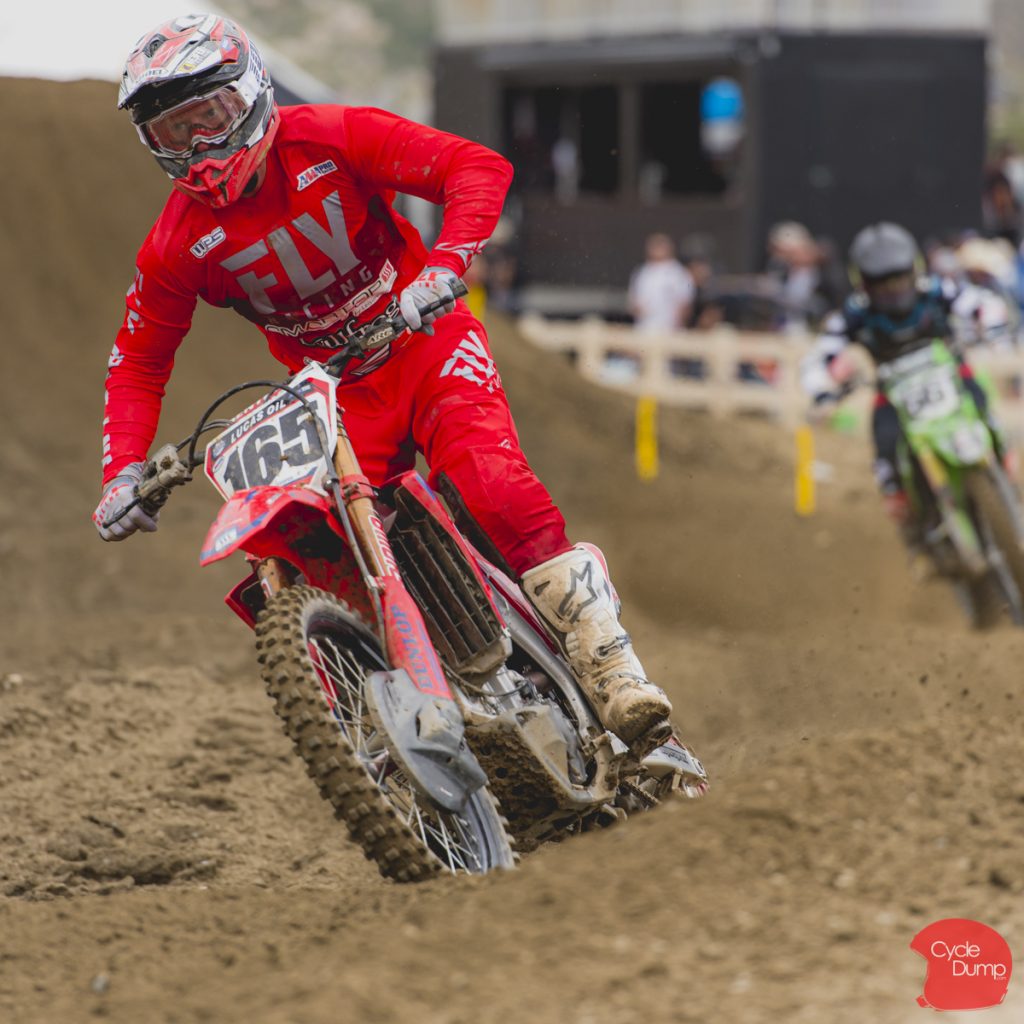 Cooler (Team Truck Driver): Don't even think about coming over to the team trailer all pissed off! Cooler (the team's truck driver) will ice the situation down so quick you will wonder why you were even there in the first place! This guy is a character, fun loving, and is quick witted so we gelled almost immediately. A funny story: My son comes up to me while I am on the line for the LCQ and says "hey dad, have you ever listened to two truck drivers talk to each other? I just heard Cooler and another team truck driver talking to each other and it was like they were speaking another language. It's like they have another language we as humans didn't know about"! This immediately made me laugh and relaxed me on the line. Thank you Aden.
My Mechanic: Aaron worked his ass off for me and didn't freak out when I sucked it up. The amount of work these guys do for their riders is second to none and I am now on the "Team Mechanics" side of the fence. Thank you Aaron for busting your butt and being chill, just the way I like it!
The Fans: When I started this little racing project I didn't know it would impact as many people as it did, but from all of you that were at the trailer on Saturday, it told me we did something pretty special. When I left Dirt Rider Magazine and started my own thing I wanted more transparency in everything we did. This doesn't mean just dirt bikes, but more transparency into real life situations that could tie into this dirt bike thing we all love so much. I had a great time meeting all the different types of people out there with different stories as it makes me happy knowing that it's getting you guys back out there and enjoying twisting the throttle.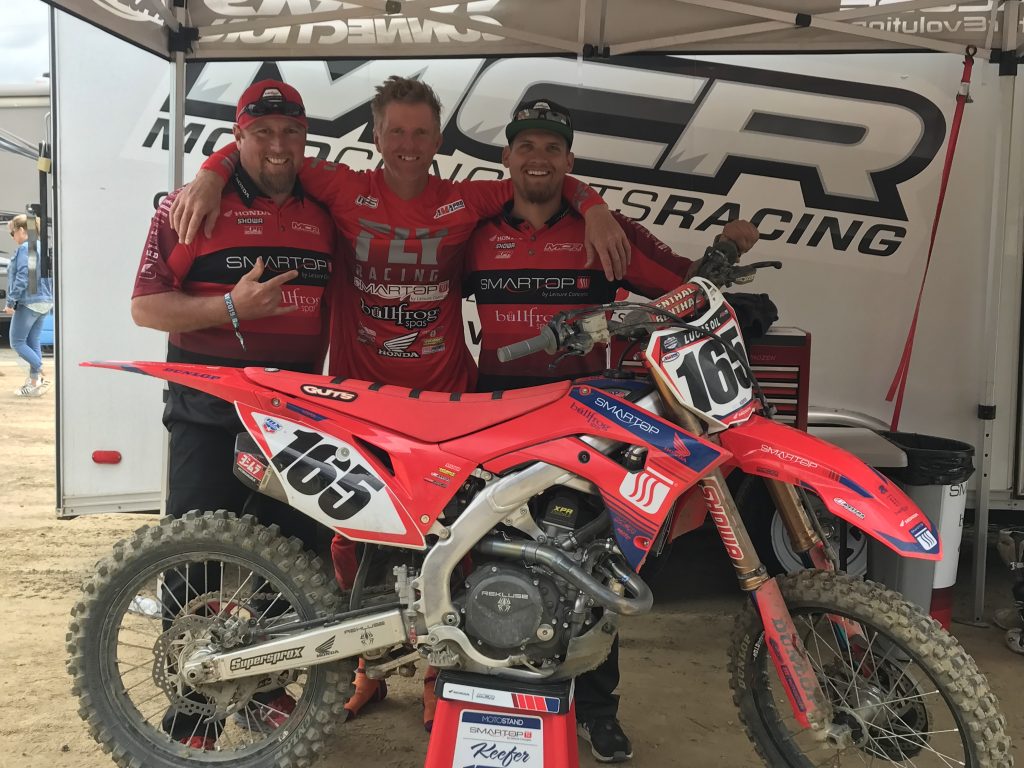 The Team: Look… If you're not a fan of Genova, Tony and the team yet, I really don't know what to say. They gave up their time, money, and bike to a test rider that hasn't race professionally in 14 years! They consistently give current riders second chances on their careers when other teams have pushed them to the side. The Smartop/Bullfrog Spas/Honda team deserves a huge round of applause for being relatable to the average rider/racer. Mike Genova doesn't have to put his money into our sport, yet he does because he loves it. We need more Genova's in SX/MX. Thank you Mike and the team for helping me race again and even though they may not know it has helped my wife and I mold our young boy into a man. Thank you for that!