Coming off of a two week race stint, it was actually weird not being at the races this weekend. Thunder Valley is one of my favorite place to ride when I am in Colorado and the views there are absolutely gorgeous. This track is particular tough because there are so many elevation changes along with huge ruts that are waiting to gobble you up. When you see the top riders making mistakes through corners you better know that the track is tough. Here are a few things that I took away from the racing in Colorado.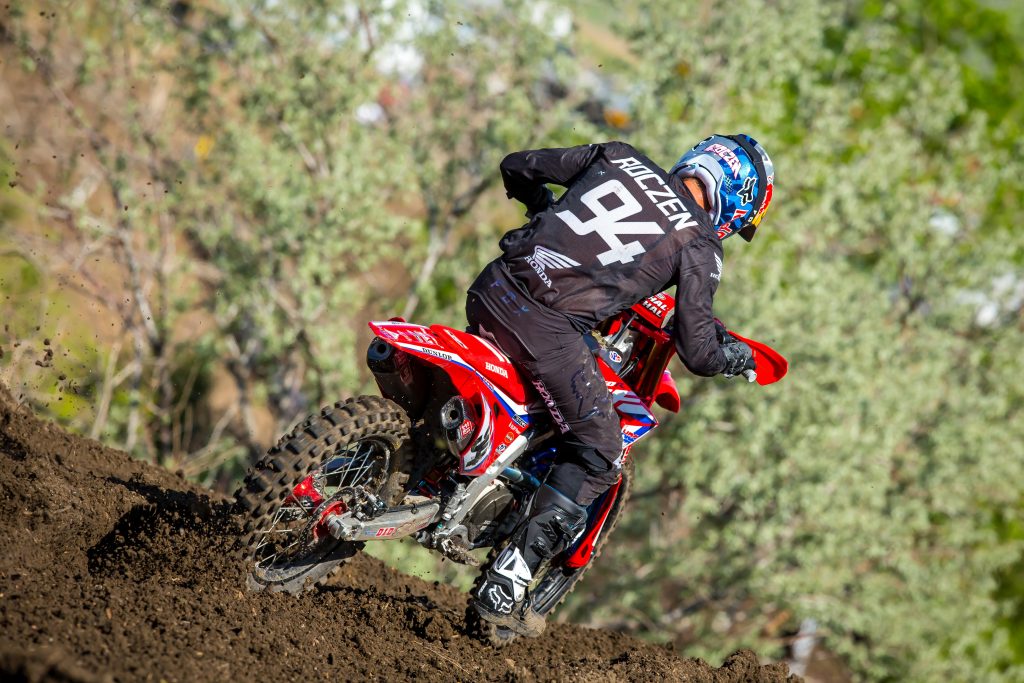 Ken Roczen: Watching this guy makes me sick to my stomach. Not because it's so ugly, but because it is so damn beautiful to watch. Wait? Why does it make me sick then? Because he makes it look so damn easy I can't wrap my head around how he does it. I am trying to process what he is doing on the bike by re-watching the first moto and rewinding certain sections that he's hitting. It doesn't make sense! His feet are on the pegs most of the time through corners and his entrance speed into these corners is so buttery smooth that it's tough to really see flaws in his technique. By far he is the most technically sound rider in the paddock in the outdoor series. Musquin and Tomac each have flaws that stick out to me, Roczen doesn't seem to have any. Besides some raw speed that Tomac seems to have. Roczen was pretty to watch ride this weekend, so do yourself a favor, go back and watch the 450 race again. Learn something.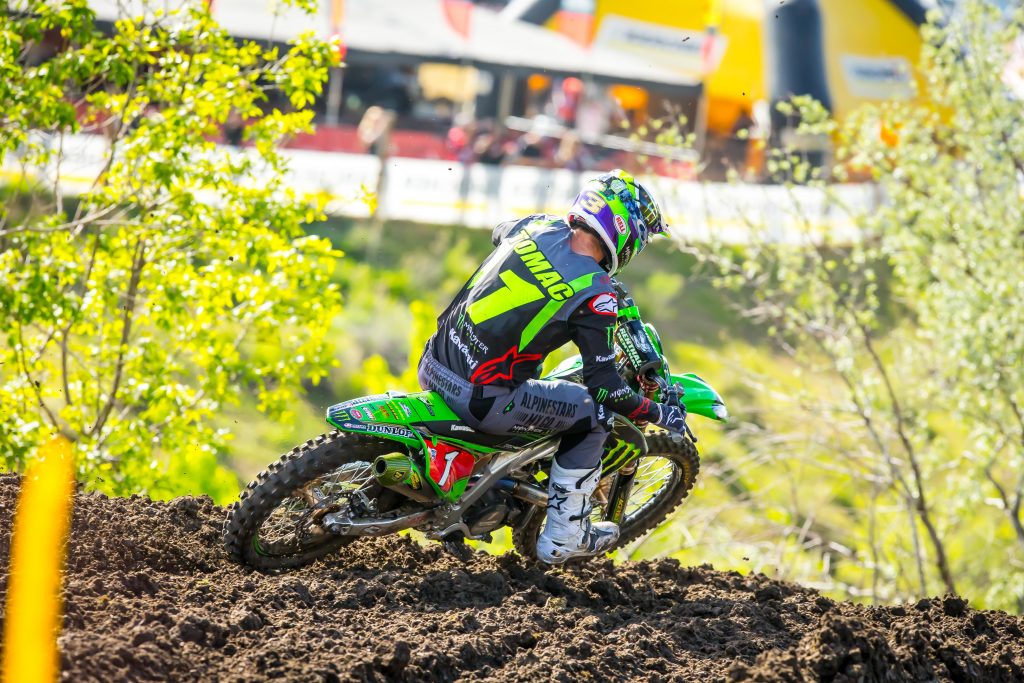 Eli Tomac: Tomac will go down as the fastest most puzzling rider of our time. Goggle problems put him back in the first moto, but then the dude catches back up to Anderson (in which he was behind before he pulled into get goggles) and makes the pass to get fifth! If you're Anderson, you're sitting there like WTF just happened? I ride my ass off and this dude pulls in for an off-road style pit stop and catches back up to me? WHAT! The next moto Mr. Puzzling gets a decent start and passes Mr. Technically Sound to take the "W"! There is no one faster in the series than Tomac, but we DO NOT see it 100% of the time. I do like his attitude lately as he seems to be happier and smiling more, so I do like that he SEEMS to be having fun still.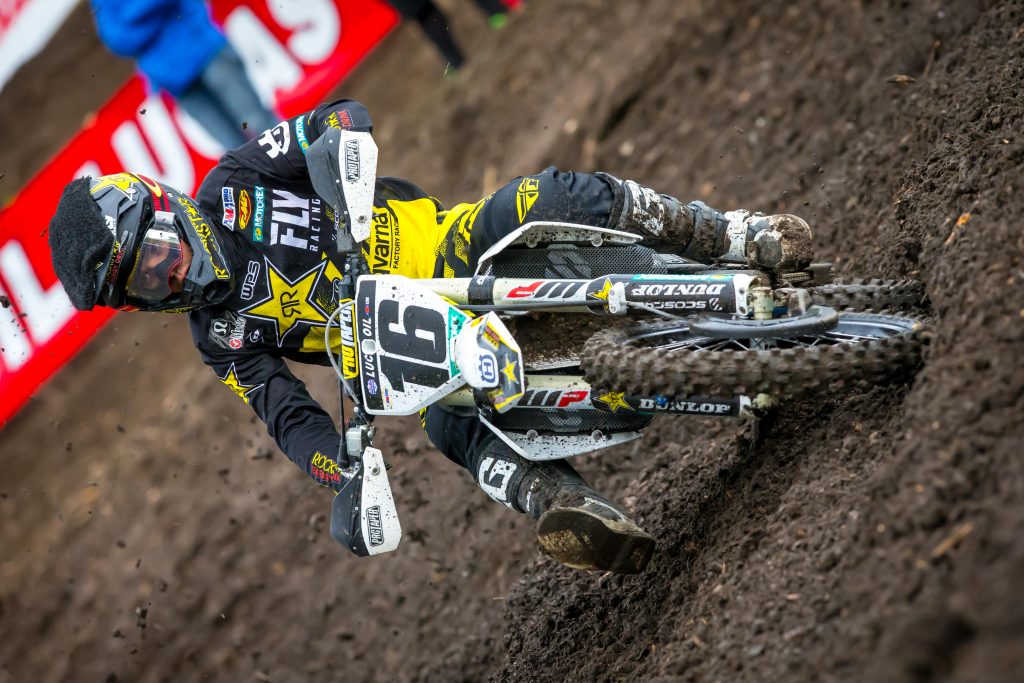 Zach Osborne: Changing diapers and putting kids to bed in the motorhome Friday night to getting podiums Saturday afternoons! That is what Zach Osborne does people! The dude is all heart and ay not be the prettiest to watch ride, but he sure does hammer! (Note: Maybe I should take a lesson in Osborne's style). Getting a podium is great motivation for Zach as we head to the hotter, ruttier east coast tracks. He will be better in these conditions so seeing a win from him is not out of the question. However, Tomac will need a bad moto like we witnessed in Thunder Valley to have this happen. 
Cooper Webb: Since I am part of Kappa Sigma Webb now, I must comment on my fraternity brother. Webb just looked flat in Colorado and not himself. To me he looked fatigued early and maybe slightly over worked to have that "pop" that you need come race day. The Supercross championship and being behind in some testing might be catching up with him a little in the recovery department. Trust me being at peak fitness every Saturday is like mastering underwater basket weaving. It's super hard and it's amazing to me that these guys race as much as they do. Coop will be better and recover on the off weekend!  
Derek Kelley: Since I was a part of that "B" practice group and riding with guys you may of never heard of, I wanted to mention a rider that has been on the cusp of making points this year. Derek Kelley is a California moto/off-road racer that has been putting in some solid rides the past three rounds. I used to ride for the same Yamaha shop Derek rides for (Honda/Yamaha Of Redlands) and I have seen his progress over the years. He made the show via LCQ at Hangtown and went straight through to the motos in qualifying the other two rounds. Derek was chasing the WORCS series for a bit, but came back to his roots in moto and since then has been ripping on his privateer CRF450R. Being the guy who goes 23-21 for 23rd is not something you may have noticed, but I sure as hell did! That 23rd doesn't get you points, but it sure as hell should still be rewarding nonetheless. Great job Derek!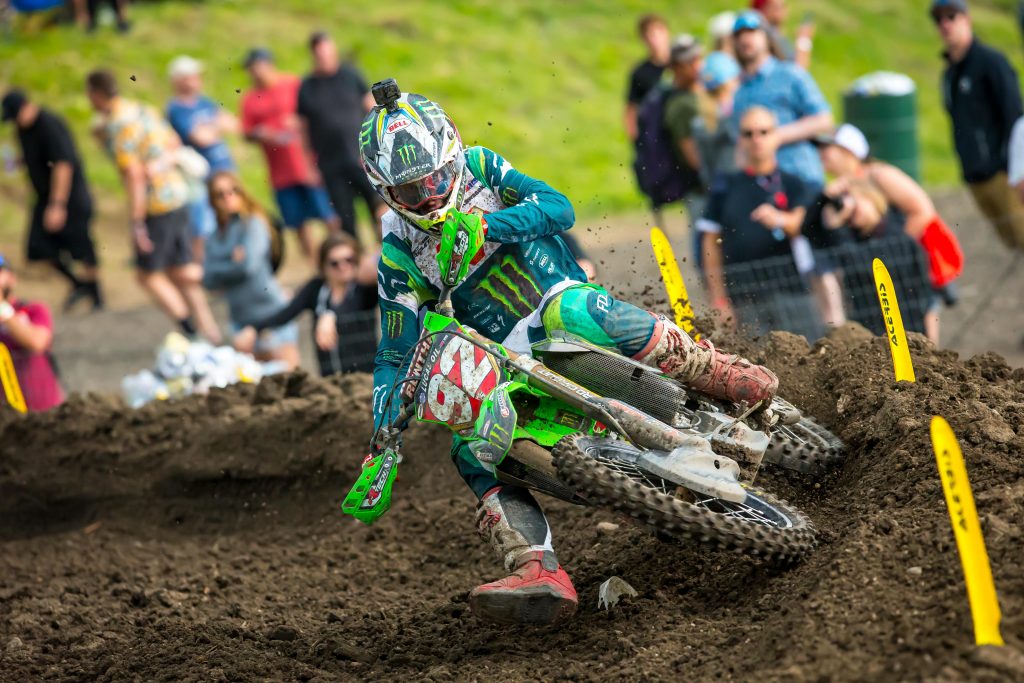 Adam Cianciarulo: We knew Adam would take use his Supercross woes and use it for fuel come outdoors right? There was no way he comes into outdoors not pissed off and winning races. Sometimes when shit goes really bad, you rise up and become really good from it! Adam has always been good, but it just looks like he's on another level of speed this summer. His aggression along with his "lower mistake" ratio has been fun to watch. Yes, he still makes mistakes, but to me they are "recoverable mistakes" that he can manage. The controversial off track excursion shouldn't even be talked about. Adam went off the track and came back on behind Cooper and actually when he was back up to speed was further back then where he began. It's fine and he still should of won the overall. Chill down everyone.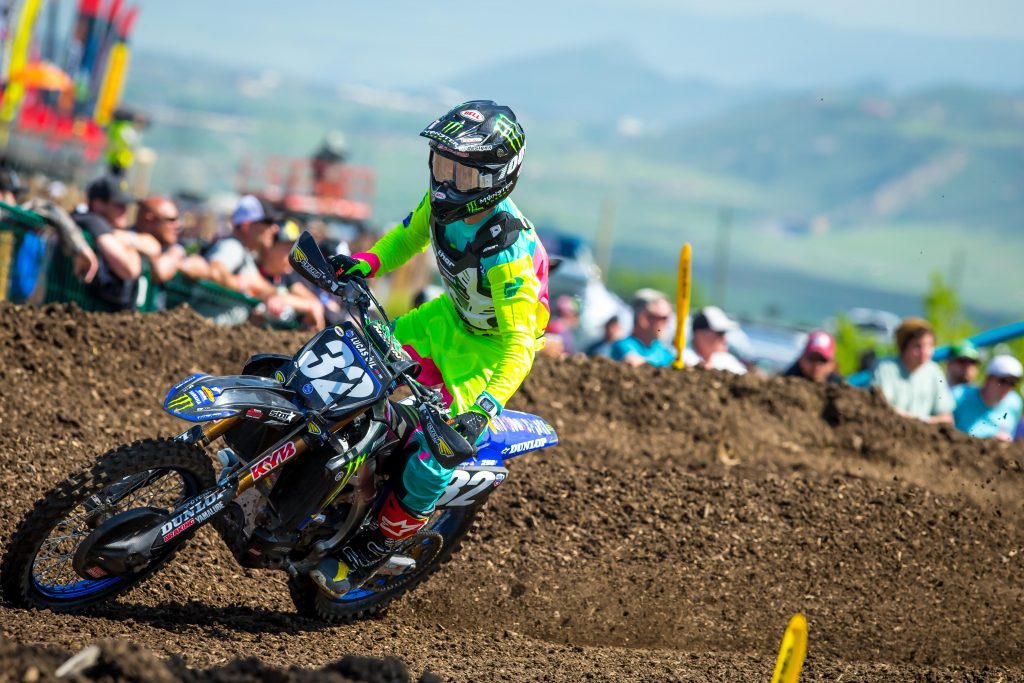 Justin Cooper: The kid is the Tomac of the 250 class! I think he has the most raw speed in the class, but mistakes have hurt him so far this year. He's going to get that first win soon, but he has to clean up a few errors first. Those errors come from pushing really hard and once he smooths those out, watch out AC, this kid is coming. Cooper was vocal about where AC was re-entering the track, but I think he's just super bummed on not getting the overall. These kids are going for thousands of dollars so of course he's going to pitch a fit. I would rather have a kid say too much than be boring and not say anything. WE NEED PERSONALITIES IN OUR SPORT! Good or bad lets just be thankful he's not a robot, ok?  
Michael Mosiman: Pulp Show Monday, podium Saturday! Coincidence, I think not! Like I said on the show Monday, the kid has an incredible smooth style that no other rider has in the 250 class. Not to mention he has a great personality and is fun to hear speak! I am on the MOSI-MAN train. CHOO! CHOO! 
Ty Masterpool: I am fairly certain this kid has never even raced an "A" race and is killing it so far in the pros! How about a holeshot to calm your nerves as a young up and coming professional! Holy shit! The kid must weigh a 130 pounds and having that nuclear rocket ship as a bike must be a recipe for some more of these this summer. Cool to see both brothers racing this summer. We should get them on the Pulp Show, Steve!