PulpMX.com Fantasy Pick & Trends
Finally, we got to see a dry track and great weather at Ironman. I don't know about you guys but that track is on my must visit list after watching this weekend's action. I mean, how about that first 450 moto? Some of the best racing all season. It was an outstanding way to finish the 2019 Lucas Oil Pro Motocross season!
Speaking of outstanding endings, we had a great one in PulpMX Fantasy as well. The PulpMX "Grand National" Champ, "Cook" took down the MX overall with a ridiculous average score of 459.8 points and 5518 total points scored. Crazy numbers and congratulations on winning the Kawasaki KX250!
We also saw JimmyBoy365 take down the last overall of the season with a strong 524 point score. Jimmy's 250 squad was lead by Pro Circuit Kawasaki's Garrett Marchbanks – 68 points at 15% ownership. This was an overdue performance from Garrett as he has struggled this year, so it's no surprise to see his pick trend was only 15%. Rockstar Husky's Michael Mosiman was Jimmy's second highest scorer with 64 points at 18%. Pro Circuit Kawasaki's Martin Davalos – 44 points at 10% and JGR Suzuki's Alex Martin in the all-star slot with a perfect 50 rounded out the squad.
Jimmy's 450 team was very strong. Excluding the top two point scoring riders who almost nobody picked, he had the next three high scoring riders. IBCorp SRS Pharmacy Systems Caro Motorsports' Marshall Weltin topped his roster, the Ubly Michigan based rider had a second consecutive strong fantasy week scoring 74 points at an 11 handicap. Hand Racing's Jeremy Hand and Monster Energy Kawasaki's Joey Savatgy rounded out his double point eligible squad, each scoring 72 points. Jeremy with a 13 handicap and Joey with a 1. Factory Honda's Ken "Cool Weather" Roczen aptly filled the all-star slot with a perfect 50 points at 35%.
Jimmy also correctly picked first lap leaders in each class, Ken Roczen in 450 and Dylan Ferrandis in 250's. This gave them an additional and deciding 30 extra points.
The overall championship for outdoors turned out to be a runaway for Cook, they took down the overall by 87 points. To put things in perspective as to how strong they were, their lowest weekly score was a 317!
The top 5 overall for 2019 PulpMX Fantasy Motocross, congratulation to all on an amazing season!
Cook – 5518 total – 560 points best week – 317 worst week – 8 average.
Jhanna41 – 5431 total – 569 best week – 321 worst week – 452.6 average.
Nelso – 5379 total – 563 best week – 362 worst week – 448.3 average.
Tdot113 – 5358 total – 568 best week – 357 worst week – 446.5 average.
Joeycarroll83 – 5341 total – 525 best week – 349 worst week – 445.1 average.
Now lets take a look at the rest of the scoring.
Most picked riders AKA "the chalk"
If you listened to the fantasy pod this week you heard Steve strongly recommend Canadian 250 National Champion Dylan Wright. Let's just say Wright was wrong! He had by far the highest pick trend at 56% and failed miserably, scoring zero points at a 9 handicap. Apparently a lot of owners were in a mood to gamble at Ironman, Joe Shimoda had the second highest pick trend, 35% at a 10 handicap. The gamble paid off nicely with 66 points.
The 450 class had a bunch of riders with pick trends above 30%. Benny Bloss who had a second strong week, scoring 64 points at a 3 handicap – 40% pick trend, topped the field. The rest of the chalk included Marshall Weltin (11) – 39%, Aaron Plessinger (4) – 37%, Ken Roczen (3AS) and Henry Miller (7) each with 35% pick trends.
Low owned players who delivered – AKA great contrarian plays
It was an interesting week for scoring. The average pick trend of the top two scoring riders in each class was 2.5%. Looking at the history of some of the riders, or the lack of, it's easy to see why some of them were so low. However, I think we all missed some opportunity based on what has transpired this season.
The 250 class was topped by Oklahoma's own Jesse Flock (18). This was Jesse's first national and he put in a respectable 23-17 for 19th overall – 82 fantasy points at only 1 percent. With this being his first race, and qualifying in 28th place, it's easy to see why many owners took a pass.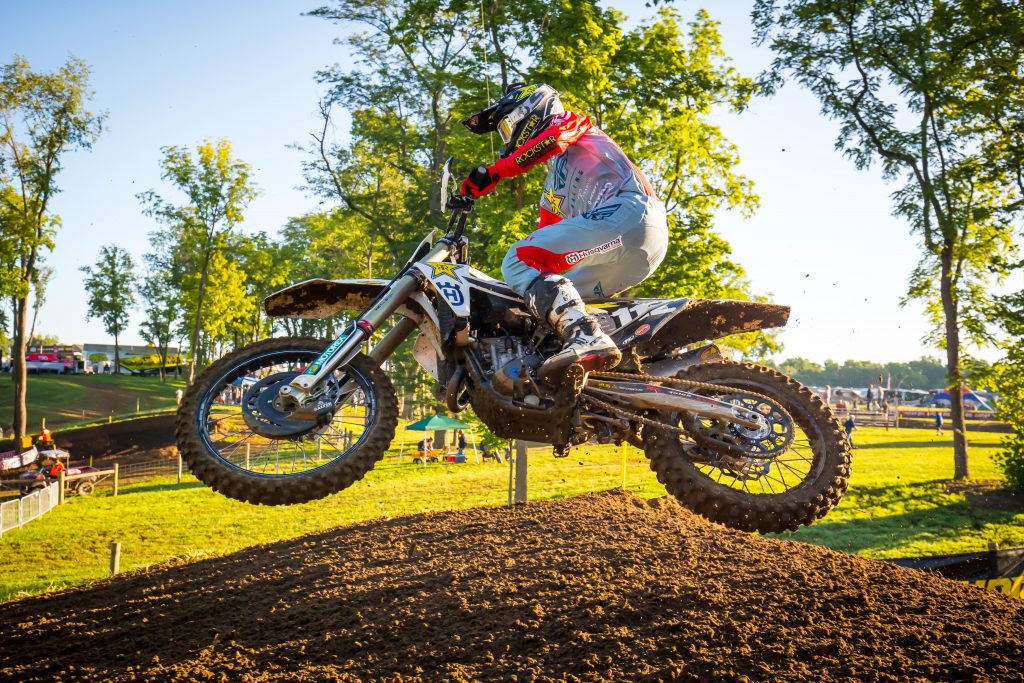 We also saw Thomas Covington (17) put up 76 points for 2% of owners. Given his results this year, it's pretty clear why his pick trend remained in the single digits.
The 450 class is where many owners missed opportunity. We saw Dustin Winter (18) top the field with a perfect 100 points for only 2%. Fair enough given his results this season. It was our second highest scorer, Caleb Tennant who was somewhat overlooked. He had a 17 handicap, qualified 26th and went 22-19 for 23rd overall, scoring 76 fantasy points for 5% of teams.
Fantasy Duds
We had a few high pick trend riders torch their teams this weekend. We already discussed Dylan Wright's 56% pick trend – zero point effort. We also had Mitchell Oldenburg continue his lousy run, scoring zero points for 30% of team owners. That's a lot of teams dropped in the standing by only two riders, avoiding them was critical to success this week.
Last week we saw Aaron Plessinger land in the "studs" section with a solid 80-point effort. He couldn't repeat his performance at Ironman, even with a 4 handicap. AP went 23-DNS for two fantasy points, sinking 37% of teams out of contention.
Fantasy Studs
Last week we noted that this section is typically where riders with a pick trend of greater than 30%, who have top 5 scores in each class are mentioned. Once again, we didn't have many, so we are going to point out a few lower pick trend, high scoring riders.
The 250 class finally saw Garrett Marchbanks put in a good ride, he went 11-7 for 9th overall, scoring 68 fantasy points for 15% of team owners. We also saw previously mentioned Joe Shimoda with a nice 66-point effort for 35% of teams and Jett Lawrence with a matching 66 points for 28% of teams.
The 450's featured Marshall Weltin with 74 points at 39%, Joey Savatgy with 72 points at 24%, Benny Bloss with 64 points at 40%, and finally Henry Miller with 58 points for 35% of owners. While 58 points might not seem great, it was good for 7th highest score in class.
The 100% "Lead Pipe Locks"
 The podcast crew this week included Paul, Steve, and Dan, JT was jetting to the EU to talk MXGP but tweeted his picks to me with ample time to spare. JT went with Jett Lawrence and Ben Lamay for 66 points, Paul went with Jett and Marshall Weltin for 140 points, Steve chose Dylan Wright and Aaron Plessinger for 2 points (yes, 2), and Dan went with Marty Davalos and Henry Miller for 102 points.
Congratulations to Paul for taking down this week's 100% Lead Pipe Lock pick with an awesome 140 point score!
Final Point Standings.
Dan: 1455
Paul: 1347
JT: 1061
Steve: 894
First Lap Leaders
Ironman saw the First Lap Leader percentages bounce back in a big way, especially in the 450 class where 55.2% of owners selected with a huge 81.4% correctly guessing Ken Roczen or Joey Savatgy. (Guessing most chose KROC).
The 250 class was closer to normal, 56.4% chose with 12.7% correctly choosing Dylan Ferrandis or Kyle Peters.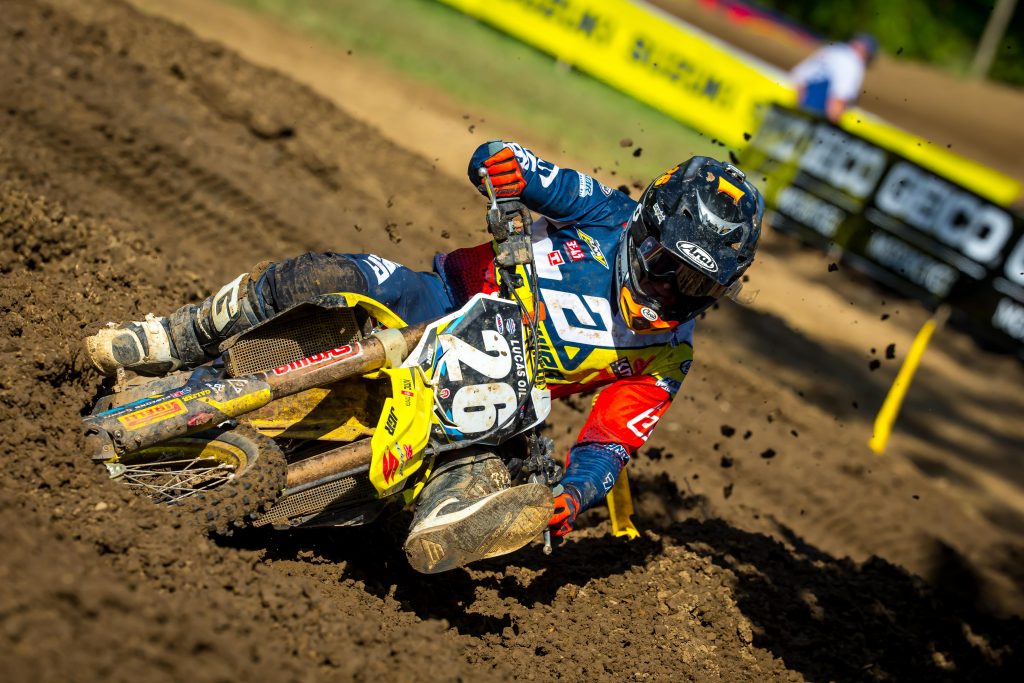 All Stars
Speaking of bounce backs. Last week not a single 250 all star was able to score 50 points. This week we saw four of them, Chase Sexton, Justin Cooper, Dylan Ferrandis, and Alex Martin all achieved a perfect score. Shane McElrath was the lowest scoring all-star with 38 points.
The 450 class was the tough one this week. Ken Roczen was the only all star who was able to score 50 points. Marvin Musquin was low score with 25 points due to a brutal second moto crash that left him unable to complete the race. Wishing for a speedy and full recovery for Marvin!
Final Thoughts – Season Complete!
Well, that's it for PulpMX Fantasy Motocross for 2019. We will be back in January 2020 for PulpMX Fantasy Supercross and rumor has it that there will be even more improvement to the UI. I don't know about you all, but I'm already looking forward to that first gate drop at A1.
Thank you to everyone for playing this season! Also, a huge thank you to all of you for reading this column, to Steve for letting me write it every week, and to Kelly AKA "Dirt Girl" – (kabroco.com) for the occasional help with edits.
Please remember to support the PulpMX Fantasy sponsors with all of your off road purchases, the holidays will be here before you know it!
If you want to ask me a question or leave me with a comment, hit me on Twitter, @msweeneyphoto.