ProTaper's revolutionary Self-Engaged Launch Assist (SELA) solves a problem faced by some of us motocross racers, no matter their skill level: setting a start device alone is awkward at times for some and impossible at for people like my wife (long story, but it almost caused a meltdown by yours truly). With its patent-pending self-engaged twist dial, SELA is designed to be set without any assistance, in order to give riders the freedom to practice starts and line up for races by themselves if need be.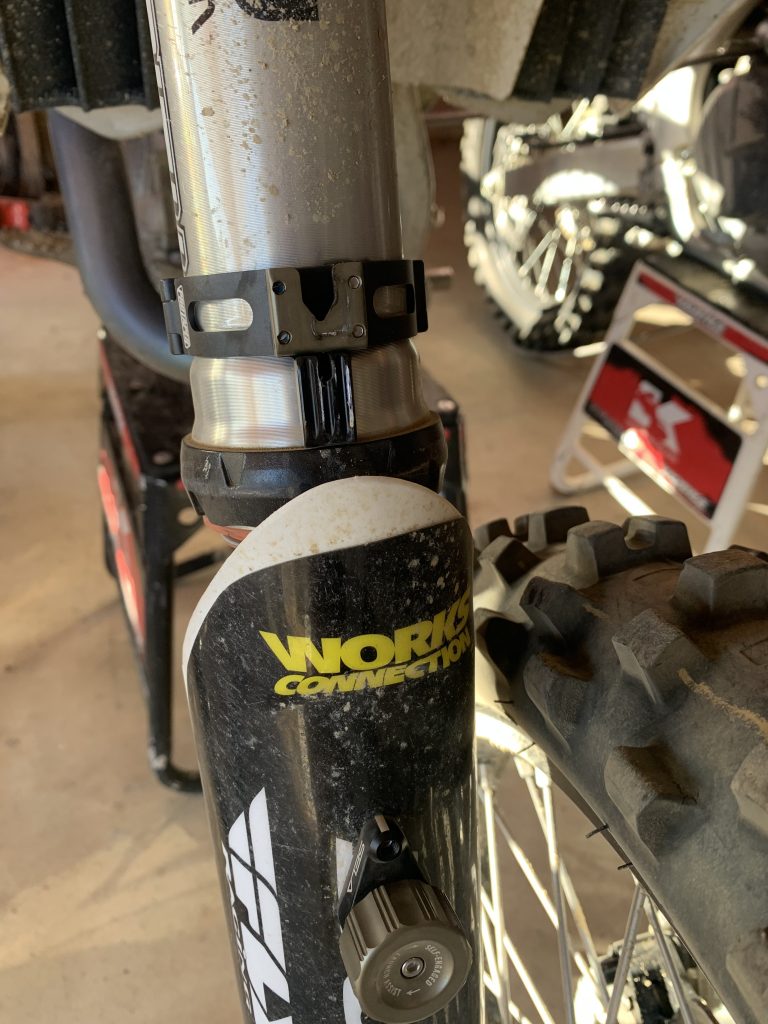 Before we get into how it works, let's go over what you will need to install the SELA device:
• Power Drill
• 3/16" Drill Bit
• 19-millimeter Drill Bit (Supplied)
• 2-millimeter Hex Wrench (Supplied)
• 3-millimeter Hex Wrench (Supplied)
• #2 Phillips-Head Screwdriver
• 3⁄4" Masking Tape
• Precision Knife or Scissors
• Razor Blade
Thread-Locking Fluid (Supplied)
Choose your mounting template. There are three options, each with a different mounting depth. This refers to the height at which the SELA mechanism sits on the fork guard. Each option offers its own advantages, depending on terrain conditions.
130 millimeters: lower traction conditions (concrete, hard-packed soil)

 

140 millimeters: medium traction conditions (intermediate soil)
 

150 millimeters: higher traction conditions (grates, tacky soil)
We mounted ours at 140mm for tracks/dirt starts around Southern California. I also wanted to note that I DO NOT engage any start device when doing concrete starts. I do not want more weight on the front end on concrete starts, so instead slightly adjusting your body position in the middle to rear of machine on concrete is the best trick. 
Once all of those tools are laid out, it took us around 20 minutes to install the SELA device on our Husqvarna FC450. When setting your fork ring make sure to only snug the bolt to ensure proper alignment with the SELA knob on the fork guard. Once set and the fork ring catches the knob, tighten the fork ring bolt to specified torque setting. We liked to set our SELA at 140mm on the fork guard  
Once we installed it and ventured out we couldn't believe something like this wasn't invented years ago. To engage, preset the SELA mechanism by turning the dial clockwise until it locks. Then, compress the front suspension enough for the fork ring to travel below the SELA mechanism. When the suspension rebounds, SELA will engage. If you encounter any problems engaging the device, make sure that you are sufficiently compressing the front suspension, recheck the fork ring alignment, and make any necessary adjustments. Then, perform the test once again.
To disengage the device, simply compress the front suspension again. In a race, this would occur shortly after performing your start, typically as a result of hitting a small bump or braking for the first turn. The SELA mechanism will fully retract at this point, and the device will not engage again until the dial is manually preset.The SELA device will release the fork ring once the fork compresses past the point of locking point and at that point the SELA knob will return back to the disengaged position.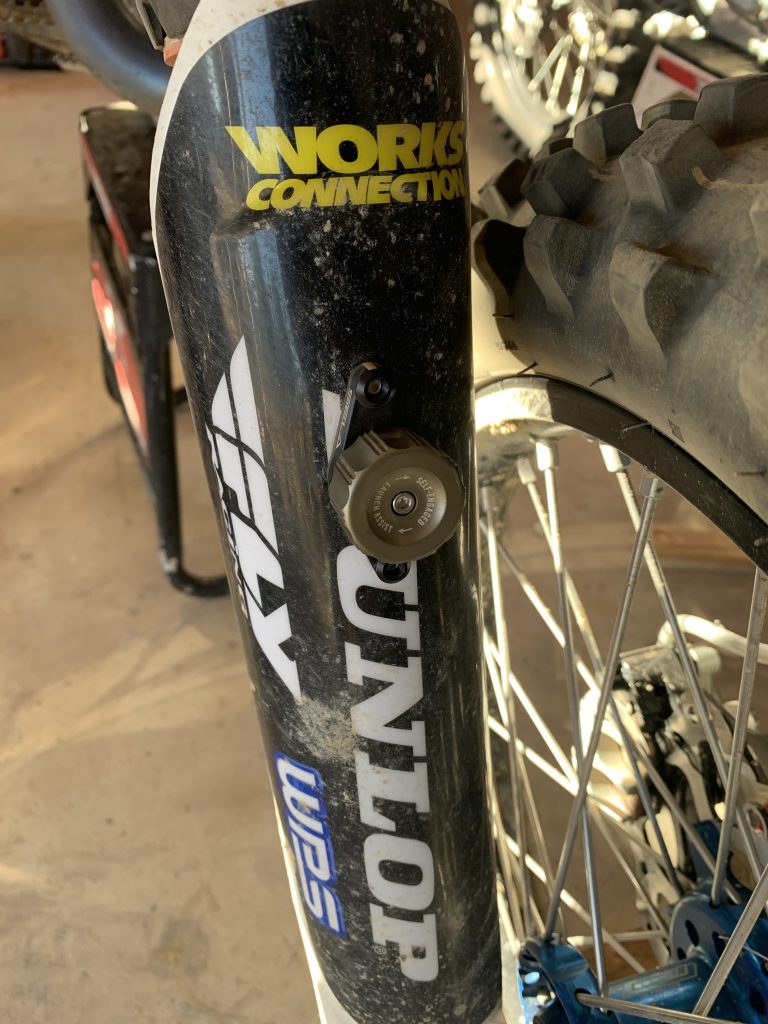 During a start, SELA makes it possible to temporarily compress the motorcycle's front suspension, reducing its tendency to wheelie under acceleration. This can help rear wheel traction, allowing you to be more aggressive with the throttle and get out of the gate with greater control.
We have completed over 50 practice starts and all 50 performed flawless. We will continue to ride with the SELA on our Husqvarna FC450 and will update you on if we find any shortcomings with the device while riding. We do know that the SELA is bulkier than some other start devices, so just know that you will have this knob sticking out somewhat on your fork guard. 
For $159.99 the SELA is more expensive than other start devices out there, but with other devices you will not have the convenience of being self sufficient on the starting line.  
Quick Story: 
Does every racer have to have a SELA device? No, of course not, but I do know it's nice NOT having your non dirt bike enthusiast wife try to lock down your holeshot device on the starting line. I mean I love Heather so much, but damn that girl couldn't lock a start device to save her ass! I am at the gate at Loretta's in 2017 and Mrs. Keefer is the only person with me. We go over how to lock my holeshot device back in the pits before we go to the line and I think we got it handled, but I was wrong. As I roll up to the line and pick my gate, I try to get her to set the locking pin as I compress the forks, but she just keeps miss timing it. After about 27 times of trying, I look down at my heart rate monitor and it reads 143. I am literally already breathing like I am on lap four of the 20 minute Moto! After noticing I was already sweating in my helmet, I immediately began to go in full angry racer mode. I yelled a few swear words towards Heather, and had to call over a competitors mechanic to help set my start device, in which he did the first try. I immediately looked over at my wife and gave her the dirtiest look know to man. She just said "that's what I was doing"! Ehhhhh, no you weren't my lovely wife, no you weren't. Needless to say this caused a little tension in the pits for the rest of the day, so the moral of the story is if you don't want to cause a shit storm with your better half, you might want to spend a $160.00 bucks to save your marriage. You're welcome. -KK
Go to www.protaper.com/sela to get more information or you can always email me at kris@keeferinctesting.com if you have any questions.