Finally, no mud! Was it great to have some racing on a dry track or what? I've always enjoyed watching races from Ironman, and this past weekend was certainly no exception. Dylan Ferrandis put on a fantastic show in the 250 class. The 450s delivered as well. The second moto battle for the lead with Eli and Justin made it an instant classic. Barcia was SENDING it on the downhill jump, but to no avail, Eli hung tough to take the OA on the day.
Speaking of hanging tough, congratulations to AForgy589, they took down this week's PulpMX Fantasy Championship league by one point with a 554 point score. Let's take a look at how they got there.
Forgy's 250 team was lead by mega-chalky Brandon Hartranft with a perfect 100 points at 40.6%. They also chose Jo Shimoda – 86 points at 31.2%, The Jett – 76 points at 29.1%, and Dylan Ferrandis in the all-star slot with 47 fun-filled points at 42.5%.
450s: Jared Lesher topped Forgy's 450 squad with 74 points at 9%. They also selected Fast Freddie – 64 points at 30.6%, Chase Sexton – 62 points at 34.1%, and all-star Marvin Musquin – 45 points at 19.9%.
Keys to winning. First, the obvious, Hartranft and his 100 points were a must-have. The rest of Forgy's 250 squad was straight-forward, with average + ownership. The difference was made in the 450 class by selecting Jared Lesher and his 74 points at only 9%, giving them a significant edge on the field, especially the team owners who chose Benny Bloss at 34%, or Justin Bogle at 24%.
Finally, Forgy did not choose any FFLs. Even with the two moto format outdoors, the odds are against you. This week, not choosing and keeping all of the points paid off.
Congrats AForgy589, on the big win!
Now, let's see how everyone else did.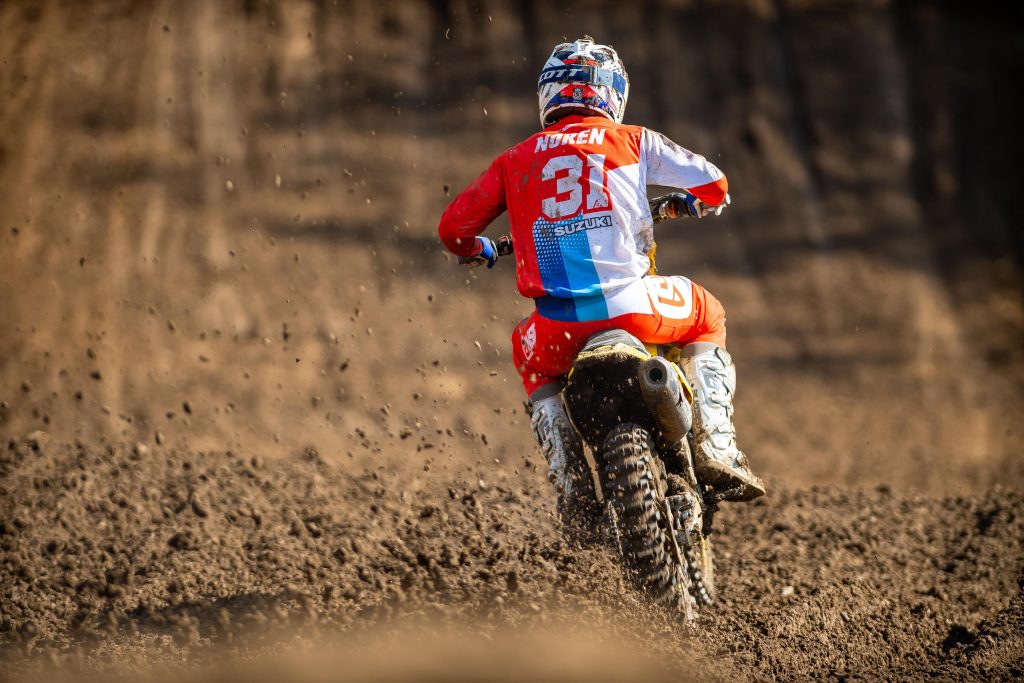 Most picked riders, AKA "the chalk."
Finally, a Lawrence brother didn't top the chalk in the 250 class. This week it was all-star Dyland Ferrandis at a 1 handicap at 42.5%. We also saw Brandon Hartranft at a 4 – 40.6%, and Jo Shimoda at an 8 – with a 31.2% trend.
Pick trends were lower in the premier class. Chase Sexton topped everyone (as predicted here last week) with a 34.1% pick trend at a -1. Benny Bloss was next, he was selected by 34% at an 8 handicap, and finally, Fast Freddie just squeaked into the +30% club at 30.6% as a 6 handicap.
Low owned players who delivered – AKA great contrarian plays
Jerry put up 80 points at 3.9% as a 15 handicap, just putting that out there. He didn't top the low owned field in the 250s. That honor goes to Derek Kelley with a fantastic 94 point score as an 18 handicap. His pick trend was only 1.5%. We also saw Jace Kessler on the 800 (weird, huh?) put up a solid 66 point score after qualifying 33rd. He had a 0.5% pick trend.
Grant Harlan had to LCQ his way into the motos after a 45P qualifying session, so it's not surprising that only 0.5% of teams chose him. Grant went out and put 19 – 21 moto scores together, good for 90 points as an 18 handicap. Jared Lesher and his difference-making 74 point performance at 9% was next. He was followed by Coty Schock (11) with 64 points at 7.9%, and finally, Henry Miller (7) for 60 points at 5.5%.
Fantasy Duds
Who burned the field? Let's take a look.
Stilez Robertson was about the closest thing to a high pick trend bust in the 250 class, and his score wasn't a complete disaster, as he still managed 50 points at a 20.5% pick trend.
The bad run continued for Benny in both real life and PulpMX Fantasy. Benny could not finish the first moto due to a mechanical issue, leaving him and those who selected him with 40 fantasy points for the day, not a disaster, but certainly not what could have been. His pick trend was 34%. Another bad real and fantasy week for Justin Bogle as well. The poor guy can't seem to catch a break. He suffered a weird first turn crash in moto one, but was able to return to action. Justin did manage 30 points at a 24.1% pick trend. Better days ahead for both!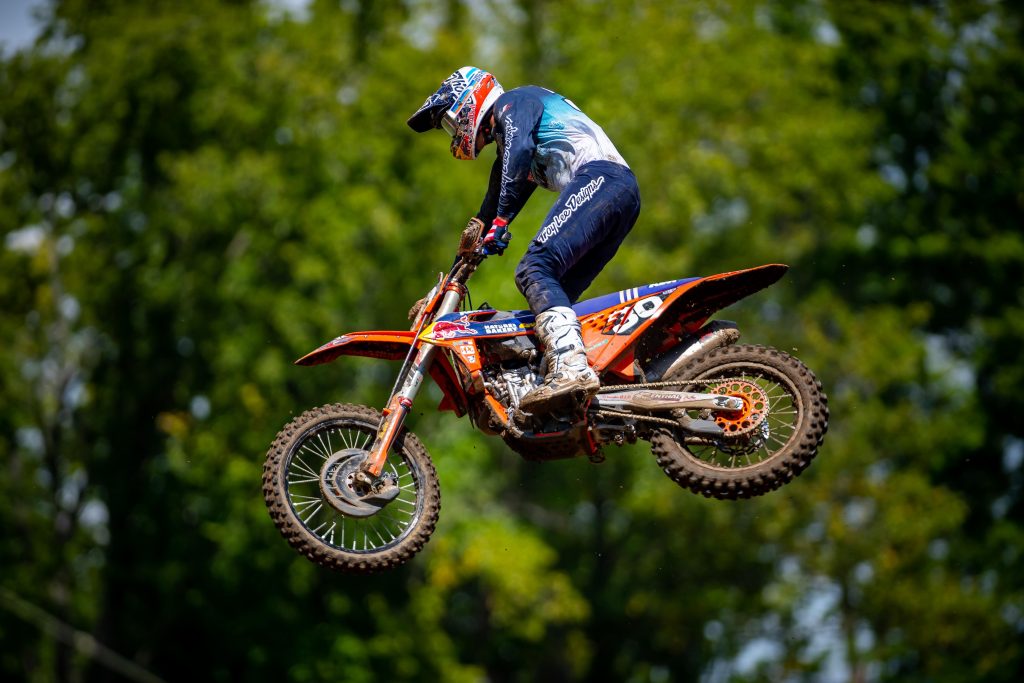 Fantasy Studs
These are the riders with high pick trends who delivered!
We already hit on most; here's a recap.
250s: Brandon Hartranft – 100 points at 40.6%, Jo Shimoda – 86 points at 31.2%, Jett Lawrence – 76 points at 29.1%, and Kevin Moranz – 66 points at 20.9%.
450s: Freddie Noren – 64 points at 30.6%, and Chase Sexton 62 points at 34.1%
First to Finish Line (First Lap) Leaders
Did you pick the correct Star Racing Yamaha in the 250 class? Ironman 250 class FFL selection was a whopping 39.5%, with 17.7% correctly choosing Dylan Ferrandis or Jeremy Martin.
The 450 class had a higher correct pick trend, which is unusual. We had 33.2% of teams make a selection, with 18.5% correctly choosing Marvin Musquin or Zach Osborne.
Final thoughts
As usual, I'm eager to see how the handicaps land at Red Bud. If you are one of the 66% eligible to choose Benny Bloss, he is a must consider as his handicap should remain in the 5-8 range. Same for Justin Bogle, both are overdue for a solid week in real life and fantasy.
Brandon Hartranft will still be eligible for 2x points, but I'm guessing he will lose a ton of value following his Ironman performance. He might be worth considering again, even if he falls to a -1 or so. I'm also very interested to see where Jo Shimoda's handicap lands. He is 15th in points and capable of landing a top-ten finish. He could provide a high floor, high ceiling choice at Red Bud. I will also be keeping an eye on Nick Gaines and Stilez Robertson.
That's it for this week. Thank you for reading, and please remember to support the sponsors who support PulpMX Fantasy. If you have any questions or comments, please hit me up on Twitter @msweeneyphoto.
Hope I see you on the leaderboard!