If you ask me what my favorite track on the AMA Pro Motocross circuit is, my answer would be Millville. Millville provides some of the best racing and has a mix of different kinds of terrain to challenge the riders. Every time I have gone to Millville to race or test, I've left thinking I need to get out to this track more. Watching the race on Saturday proved to me that this track is one of the best on the schedule. Great racing and although the track looked rough, it didn't look nearly as bad as it has in previous years. Here are some thoughts out loud, to your screen, that I had on Saturday: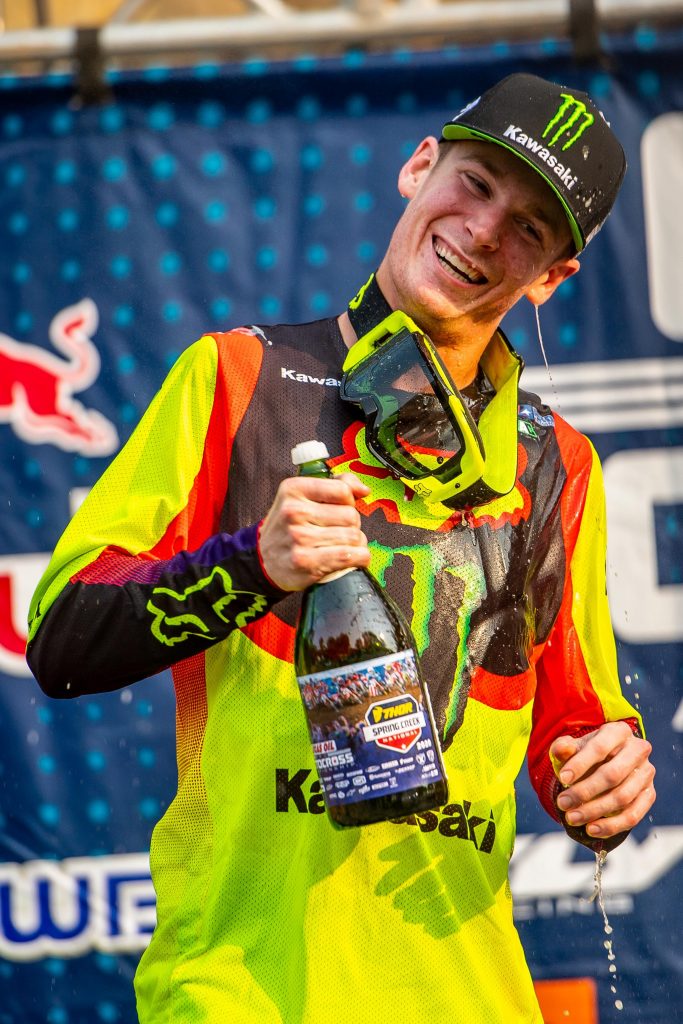 Adam Cianciarulo: Is anyone really surprised here? AC has looked fantastic in spurts early in the series so you knew it was only a matter of time until he put it all together. Now that he knows how to holeshot>win motos I think it's going to be more difficult to rattle him into a mistake. What's odd to me is that AC's bike looks a lot more balanced than Eli's out on the track. I don't know the differences between their set up, but AC's machine looks more settled off throttle than Eli's does. AC is only 15 points back so if Zach and the Husqvarna crew are not careful, Kawasaki could snatch another outdoor title in 2020.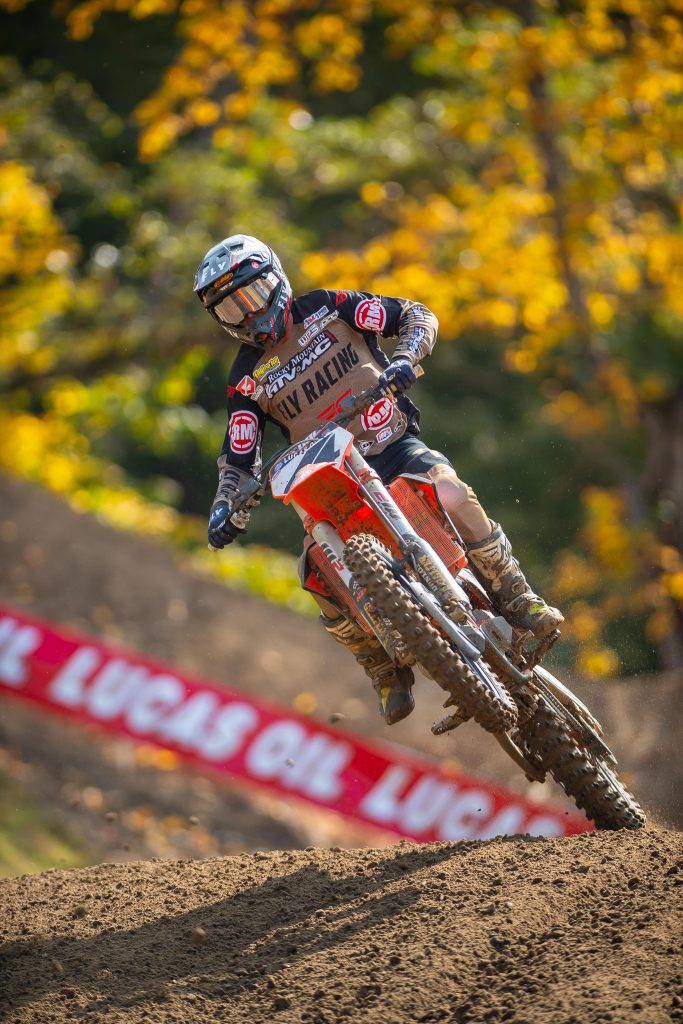 BB4: Where does Blake find the speed the last 8 minutes? It's like he's a few seconds back in third, then gets into second, but not close to AC yet and then he's all up in his ass! Baggett rides a lot like Tomac, but is just smaller on the bike. Blake is not scared to mash into bumps/jumps or rear end slide his way into ruts to make moves. He uses a lot of energy when he rides and he's in good enough shape to make it work. Good to see that Chupa back in the mix.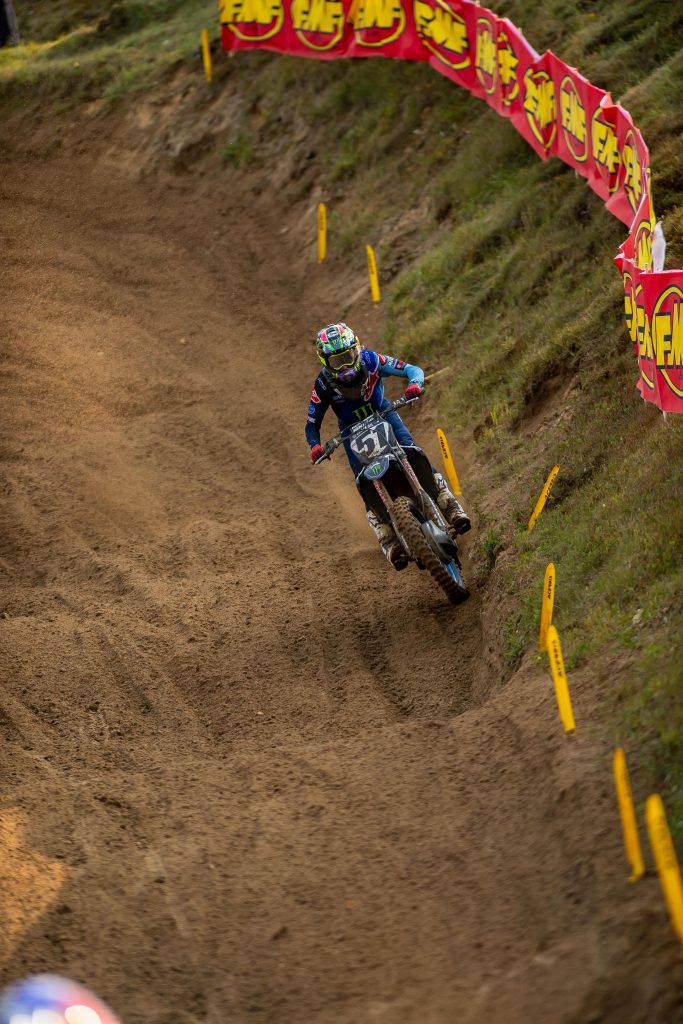 Justin Barcia: Quiet third place for Justin. It sucks that we think Yamaha lost him to Gas Gas for 2021, in a last minute switch up, but if it does go down, I think JB51 will be good on the red KTM. The other bike will allow him to ride like he normally rides as that chassis accommodates that style more than the Yamaha does.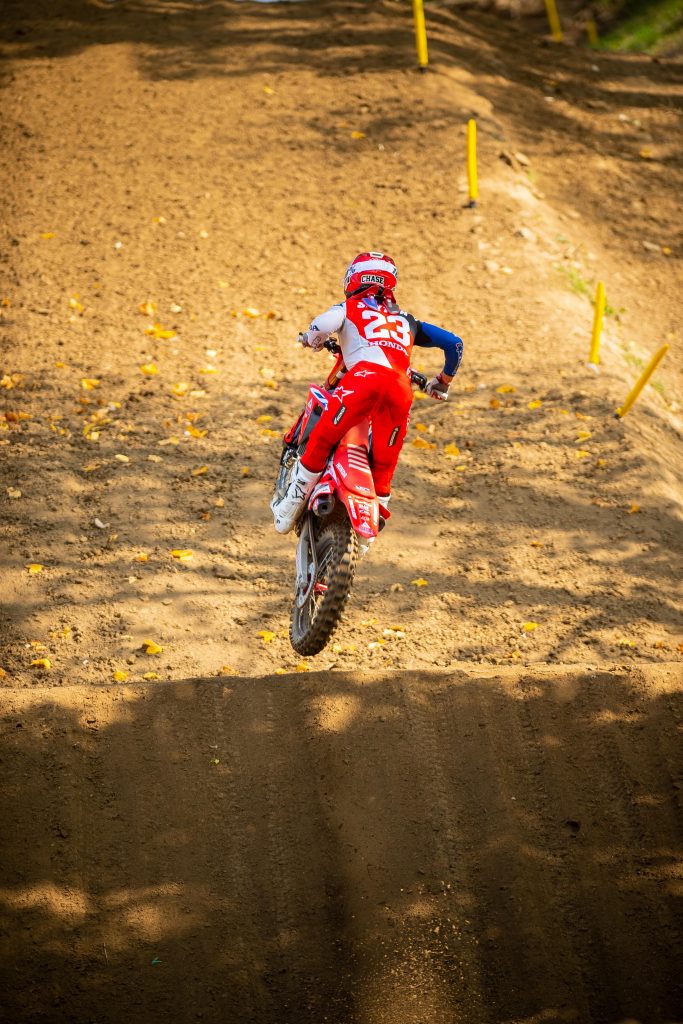 Chase Sexton: Prettiest looking style has a new king. I mean I think Christian Craig is unreal to watch ride, but watching Sexton at Millville made me fall in love. If you don't want to ride a Honda after watching Sexton ride a red bike, you don't want to ride a motorcycle, period! Chase's body positioning is almost always perfect! WTF! His feet go back onto the pegs, into the right position immediately after corners and his elbows look perfect all the time! He needs to piece it together a little more (like AC did) and we will see this beautiful style up front very soon! Did I mention how perfect his style is? Wow…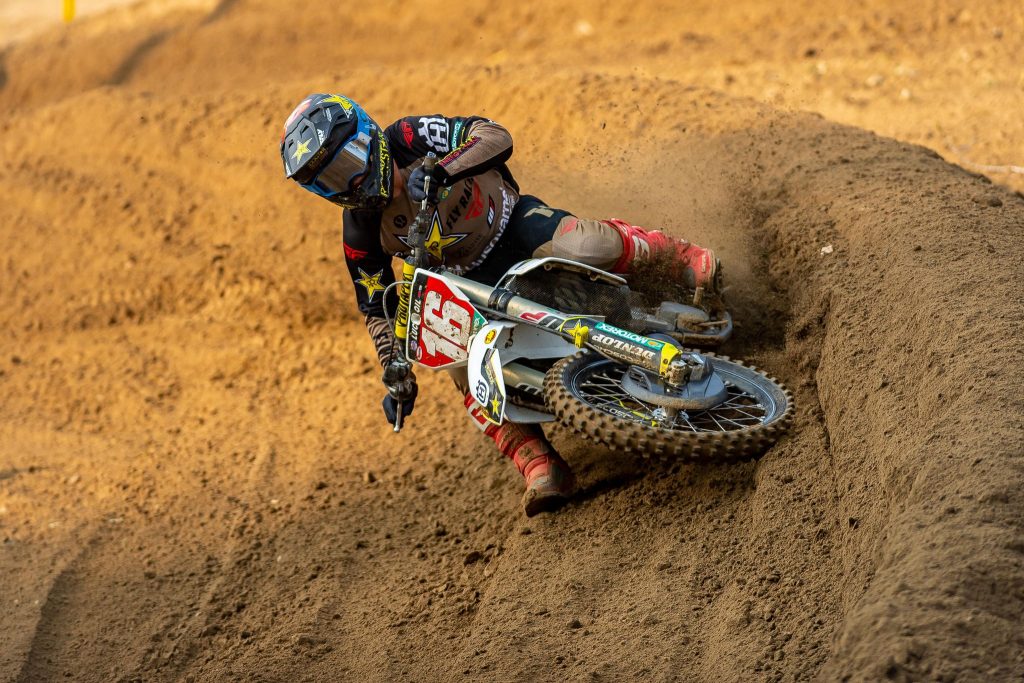 Zach Osborne: No one tells Zach to pit when he doesn't want to. NO ONE! I think Zach made the right choice by sticking it out. Look when all is said and done, I think he would have been around the same position even if he made a pit stop to fix his front flat. Shit happens and he managed it the best he could. The award for the calmest head for 2020 goes to Zach Osborne. He could have spiked out numerous times in 2020, but he remains poised!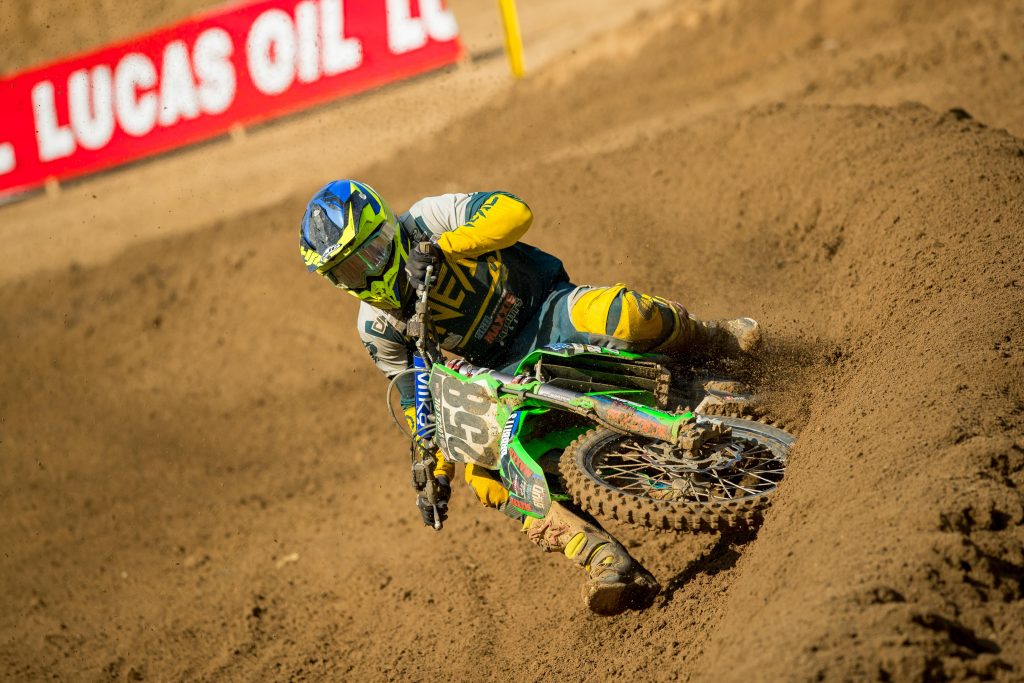 Justin Rodbell: The fastest rider with an adult industry name goes to this guy. Dude keeps getting top 15's and has a full time job? That is rad… Please for the love of god don't nick name him J-Rod.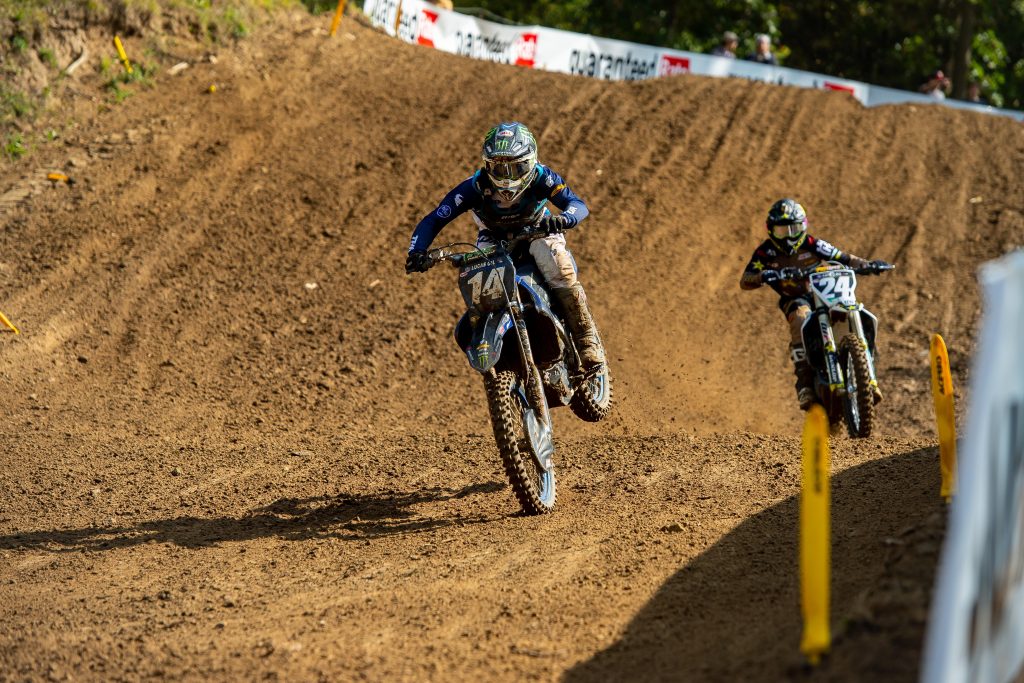 Dylan Ferrandis: He rode his ass off for that 1-1, especially in Moto two. It is nice when your bike rides like a 450 though! I mean Dylan was soaking up that uphill triple while others were doing the swordfish off that sum bitch. We were talking to his riding coach DV on Thursday and he even mentioned that Dylan has a nice blend of aggression and finesse for a Frenchman. Not too many frenchies have had aggressive styles over the years.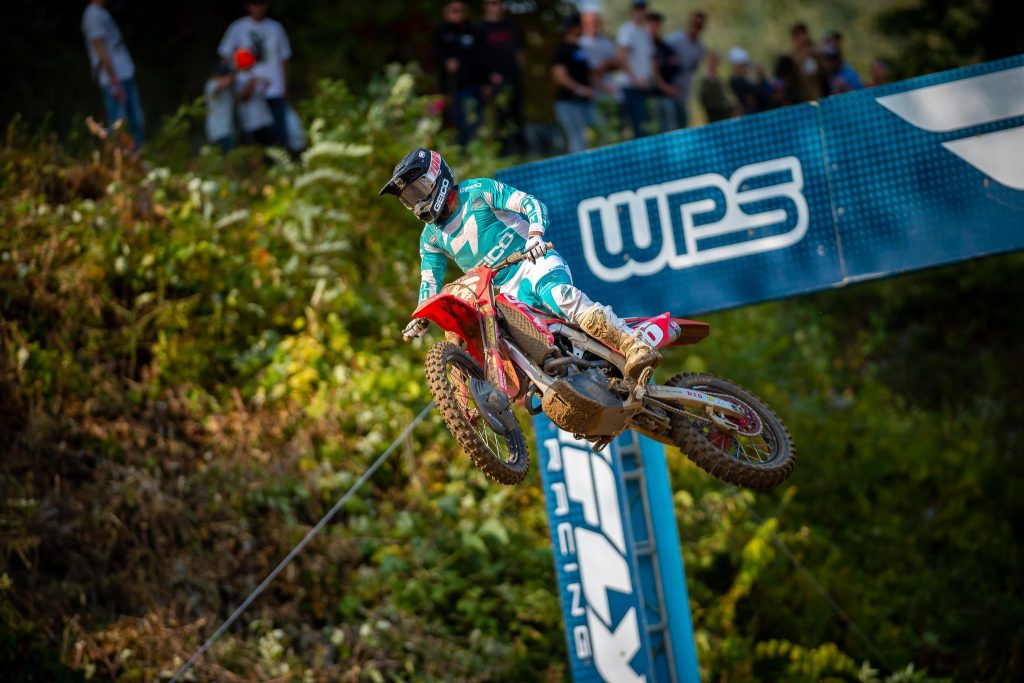 J-Mart: Couple things here… Jeremy is fit AF! Jeremy hits corners harder than any other 250 rider in history. So hard that his head snaps back when he banks off of them. His bike wasn't as good as Dylan's and he still made up time on him. Even though he got second that last Moto, that was a notice that I am going to be a pain in your ass the rest of the season Dylan. Just as long as he gets a start. However Dylan hasn't been great on starts, so this is shaping up to be a great championship.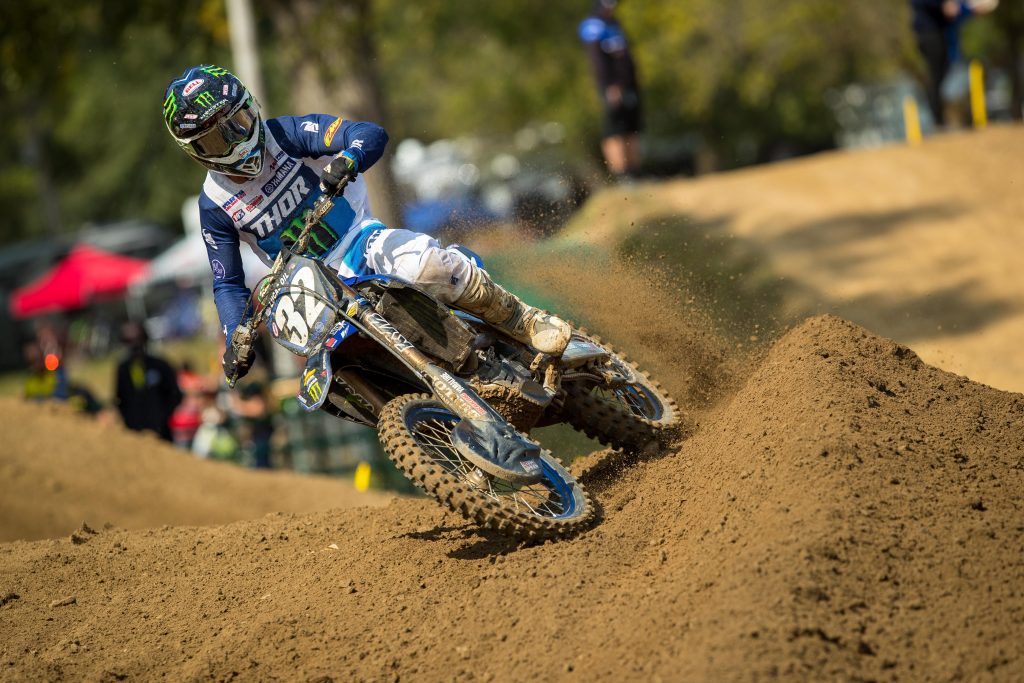 Justin Cooper: I really thought Cooper would be better in 2020. A third in the second Moto proves he has podium speed, but weird to see inconsistent starts by Justin. He normally gets good starts 90% of the time. 
Derek Kelley: Local So Cal kid getting top 20s in the nationals that are mostly made out of factory riders is impressive. 17-16 scores are very impressive when you're not on full factory equipment. Derek and Jerry Robin have been in this mix al season.