Spring Creek provides a scoring bonanza for PulpMX Fantasy!
Wow, what a race and what a fun day for PulpMX Fantasy. This season has taken an average score of 542.2 points to take down the Championship League overall, with the highest winning score recorded to date being 555 at LL2.
"ChelleK17, who is currently in 10th place overall in the Championship League, put up the 555, meaning that the ladies have now put up the two highest scores this season!
This week's winner, SRFAB212wife, put up a massive 629 point score! Congratulation on the great score. Let's take a look at how she did it.
SRFA's 250 squad was almost optimal. Derek Kelley and Hunter Lawrence anchored the team with 100 points each. Jarrett Frye was next with a solid 80 point rookie outing. Alex Martin was rostered in the all-star slot and contributed 50 perfect points.
Benny Bloss and Justin Rodbell contributed 80 points each to the 450 team. SRFA also chose Christian Craig – 62 points and Chase Sexton with 47 all-star points.
SRFA also correctly chose both FFL's for an additional 30 points.
Keys to victory: Once again, it didn't take an optimal team to win the overall, but it did take some very courageous selections, namely Derek Kelley and Benny Bloss. Derek Kelley was also very low-owned. He put up the 100 at only a 4% pick trend. Another key, Benny Bloss was overdue for a solid score and delivered the highest in-class score for 45.4% of teams. It was bound to turn around eventually!
As always, it was also about who she didn't pick. This week there were not many high pick trend busts except for poor Henry Miller, who crashed out, scoring 0 points for 23.7% of teams. We hope you recover quickly and fully Henry!
Congratulations again on the overall! Now, let's see how everyone else did.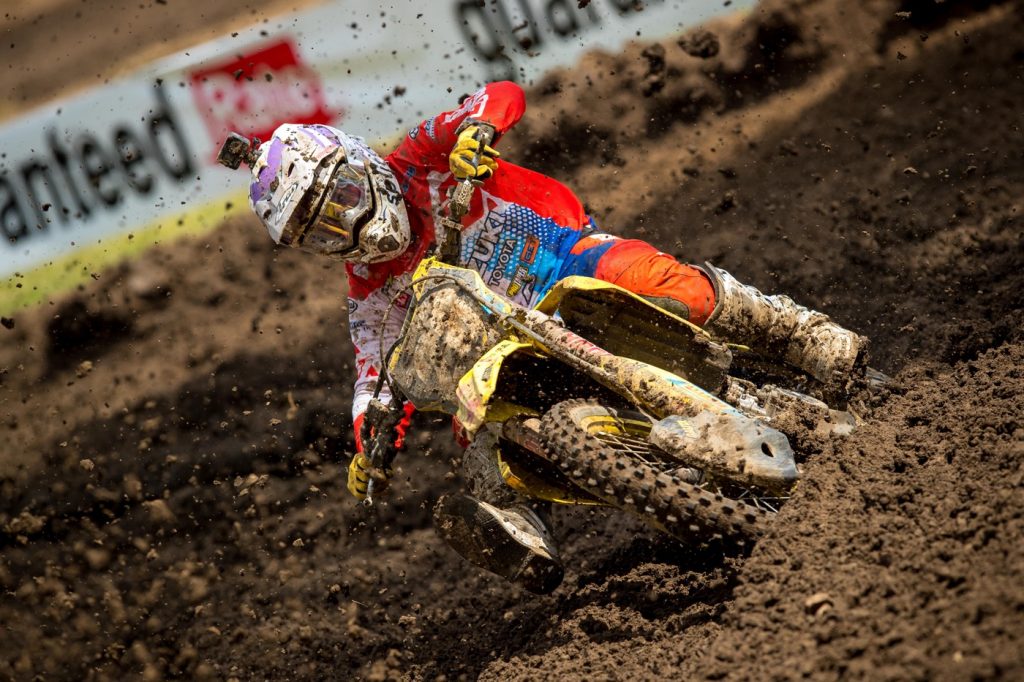 Most picked riders, AKA "the chalk."
Lots of chalk at Spring Creek! There were four riders in the 250 class with a higher than 30% pick trend. Alex Martin topped them all at 53.2% as a 5 all-star. Jarrett Frye was next, his pick trend was 44.4% at an 11 handicap. Interestingly enough, I had polled my followers on Twitter about him before the race started and received an almost identical response as to who would start or sit him. Hunter Lawrence was next, his 6 handicap garnered 41.1% selection, and finally, Jerry Robin accounted for a 34.8% pick trend at a very generous 13 handicap.
Benny Bloss topped the 450 pick trends with a 9 handicap – 45.4% selection. Chase Sexton was next. His 6 all-star handicap was selected by 44.7%, and finally, Christian Craig had a 38.6% pick trend at a 1 handicap.
Low owned players who delivered – AKA great contrarian plays
There were a few to note. Jesse Flock qualified 23rd at a 15 and put up 84 points at 10%. We also saw Curren Thurman (18) with 80 points at 0.4%, and Matthias Jorgensen (18) with 72 at 2.9%.
Robbie Wageman flew well under the radar at an 18 in the 450 class. He put up the highest score of the day, 90 points, for only 0.6% of teams after qualifying 31st. We also saw ARay and Ben Lamay put up solid scores at low ownership. ARay with an 18 – 66 – 11.7% stat line, and Ben with 14 – 64 – 10%.
Fantasy Duds
Who burned the field? Let's take a look.
250s: Mason Gonazlez had an uncharacteristic poor fantasy day at Spring Creek. He was only able to account for 29-points at a 24.5% pick trend.
450s: The only rider besides Henry Miller that had a decent pick trend and failed to meet or exceed expectations was Coty Schock, he accounted for a 13 – 32 – 23.6% stat line.
Fantasy Studs
These are the riders with high pick trends who delivered!
250s: It felt like nearly everyone with a high pick trend delivered this week. Notables included Jarrett Frye with 11 – 80 – 44.4%, Hunter Lawrence with 6 – 100 – 41.1%, and Jerry with 13 – 70 – 34.8%.
450s: Similar trends in the 450s, topped by Benny and his 9 – 80 – 45.4% stat line. Christian Craig followed him with 1 – 62 – 38.6%, and finally Justin Rodbell with the 11 – 80 – 29.9% line.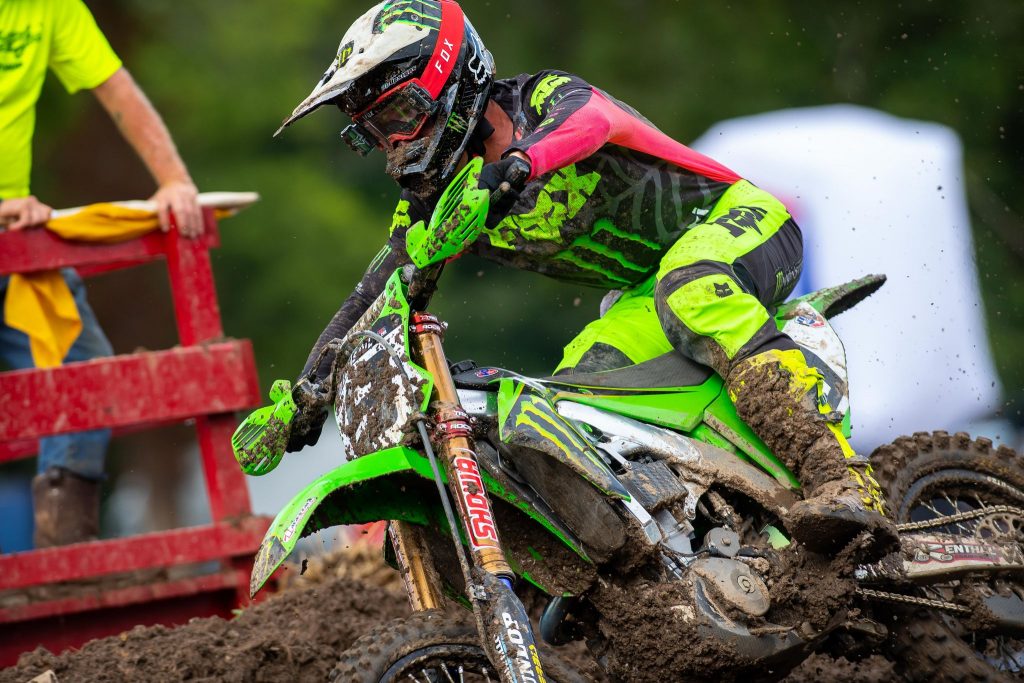 First to Finish Line (First Lap) Leaders
How are you guys not picking a Star Yamaha rider for FFL? You basically have a 30+% chance of being right. It's a matter of which one will get there! Spring Creek was no exception, yet pick trends remained average. 35.6% of teams chose, with 18% correctly picking Shane McElrath, or RJ Hampshire.
AC nailed the FFL in both motos, and somehow the pick trends were WAY HIGHER for him than they were for the Star 250 guys! Crazy! We had 37.8% of teams choose an FFL with a massive 76.8% correctly picking AC.
Final thoughts
Pro Motocross head to Florida next for round 7. Want a good leverage play? Pick someone besides AC for the FFL. If the pick trends remain that high for him and fails to cross the stripe first, you will get a nice jump on a big chunk of the field.
I'm going to be watching Robbie Wageman's handicap. If he hovers in the mid to high teens, he might make a solid pick again this week. Benny Bloss might be another to watch. I'm interested to see how much his handicap drops. If it remains at 4 or higher, he might be a lock pick.
In the 250 class, we should see a higher handicap for 2x points eligible Mitchell Harrison. He could be a high floor, high ceiling pick. Brandon Hartranft has an equally high ceiling, with a lower floor, his mediocre day at Spring Creek should lead to more value for sharp owners.
That's it for this week. Thank you for reading, and please remember to support the sponsors who support PulpMX Fantasy. If you have any questions or comments, please hit me up on Twitter @msweeneyphoto.
Hope I see you on the leaderboard!