ARay puts up a 100, and the mallrat wins.
What a crazy week for PulpMX Fantasy! Last week in this column, I wrote about the massive 629 point score by SRFAB212wife. It was the highest score of the year. This week, Mallrats2c said, "hold my beer" and put up a massive 664 at the dub dub!
In all seriousness, it was a crazy high scoring week. In the 450 class, where the scores are typically lower, we had eight riders score more than 80 points and four scores of more than 90 points! Of those 90 point scoring riders, three had higher than 20% pick trends, and ARay put up a hundo, totally nuts, let's take a look at the Mallrat squad.
250s: Joey Crown and his perfect 100-point score anchored the 250 squad. Joey had an 11.3% pick trend as a 16 handicap. Mallrat also chose Hardy Munoz for 82 points at 26.3%, Nick Gaines with 80 points at 25.1%, and Justin Cooper as the all-star with 50 points at 21.7%
450s: Tristan Lane and Isaac Teasdale each put up 94 points to top the 450 squad. Tristan at a 25.7% pick trend and Isaac at 21.6%. Mallrat also went for the Chizz and was rewarded with 90 points. Christian Craig was selected as all-star and put up 44 points at 13.3%.
Mallrat also chose both FFL's correctly for an additional 30 points.
Keys to victory: Sometimes, it comes down to playing the best plays and not worrying about pick trends. That's what Mallrat did here, nothing crazy, just solid picks to take down the win. Well, that and avoiding a couple of Suzuki riders who we will discuss below.
Congratulations again on the overall! Now, let's see how everyone else did.
Most picked riders, AKA "the chalk."
Pick trends were interesting this week in that they were a bit more spread out than usual. The highest pick trend was 38.8% for Max Anstie. Fast Freddie was the only other 450 rider above 30%, and neither of them delivered excellent scores comparatively, yet scores were up overall for the week. Crazy right?
The 250 class pick trends were similar. We saw Jett return as most selected at a fairly low 33%. He was the only rider above 30%. Second highest was Hardy Munoz at 26.3%, and Hunter Lawrence rounded out the top three at 25.9%.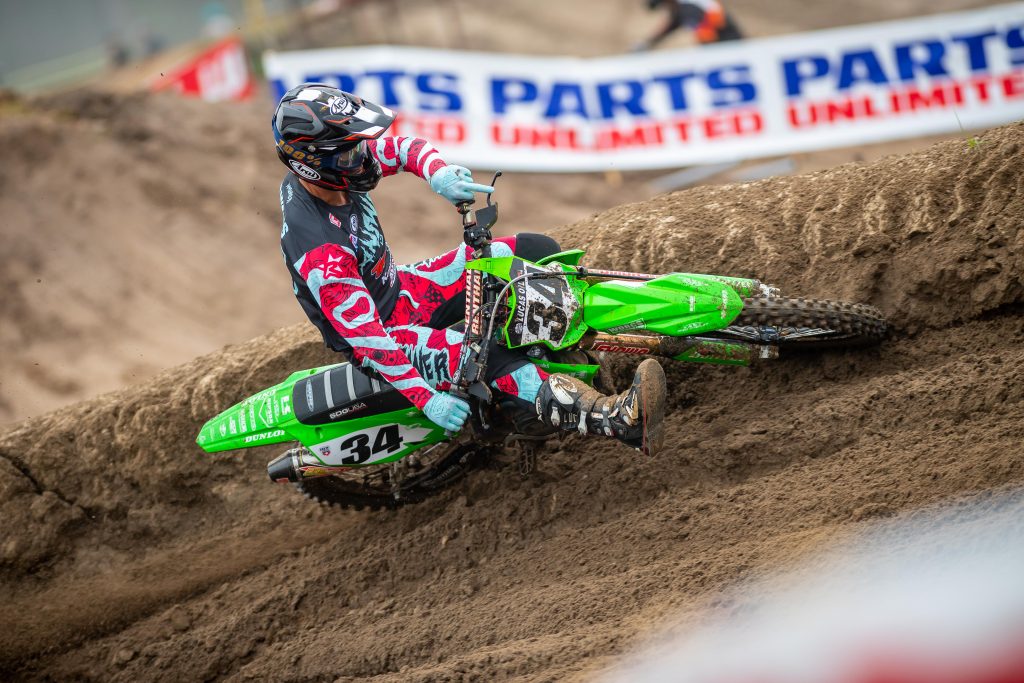 Low owned players who delivered – AKA great contrarian plays
Joey Crown's perfect 100 in the 250 class at 11.3% was crucial for taking down an overall this week. We also saw an excellent 82 point score from Kevin Moranz (16) at 3.5%, and a super low owned 70 point score from Colton Eigenmann at an 18 handicap – 0.5% pick trend.
Tyler Bowers had his best outdoor ride of the season as a 14 handicap on home turf. He put up a solid 88 point score at a 4.3% pick trend. We also had a nice low pick trend ride by McClellan Hile (17), with 82 points at 0.4%. Finally, Matthew Hubert and Jared Lesher each scored 80 points at 18 handicaps. Matthew at 1.9% and Jared at 1.2%. Once again, 18 handicap riders qualified in the low-mid 20's (Hubert and Lesher) put up big scores. Take note!
Fantasy Duds
Who burned the field? Let's take a look.
250s: Hunter Lawrence (2) continued his roller-coaster fantasy season as he only managed 36 points at a 25.9% pick trend. We also had an off day from Mason Gonzalez (7), who only managed 9 points at a 22% pick trend.
450s: A pair of Suzuki riders who just happened to have the highest pick trends also failed to meet expectations in scoring. Max Anstie at a 2 with a 54 point – 38.8% stat line and Freddie Noren at a 3 with 62 for 30.5%. While these would typically be solid scores, they didn't cut it at the WW. Nine riders outdid Freddie's 62.
Two other riders to note, Justin Rodbell (8), had a rare lousy fantasy day with 40 points at 24.3%, and the misery continued for Benny Bloss with a zero-point score at 20.6%.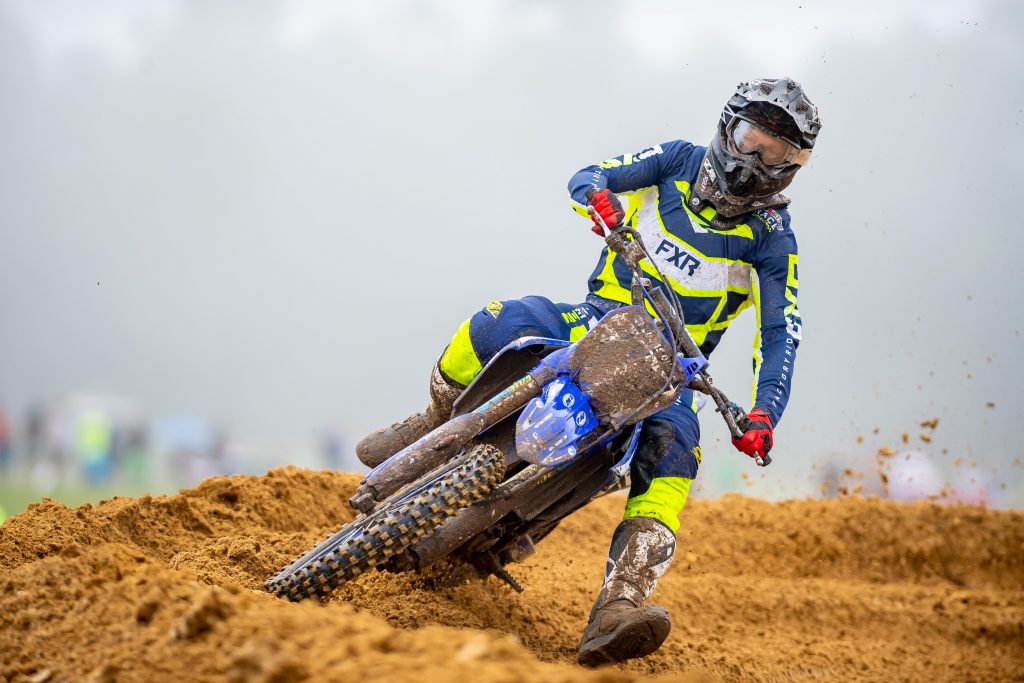 Fantasy Studs
These are the riders with high pick trends who delivered!
250s: If you listened to the PulpMX Fantasy podcast this week and set your team accordingly, you probably did well. We saw great stat lines from Hardy Munoz with 82 – 26.3%, and Nick Gaines 80 – 25.1%. Both were mentioned as riders to pick.
450s: Isaac Teasdale was also mentioned, and delivered a 94 – 21.6% stat line. We also saw excellent scores from Tristan Lane with 94 – 25.7%, and Kyle Chisholm with 90 – 26.7%.
First to Finish Line (First Lap) Leaders
Last week I mentioned that Star Yamaha has been dominating the first lap this year, and the WW proved to be more of the same. Dylan Ferrandis and Shane McElrath each reached the stripe first. Pick trends for the 250 class were higher, 40.6% selected, and 44.8% chose correctly. Guessing a chunk of the 55.2% who got it wrong were on Justin Cooper. For the record, a Star Yamaha rider has grabbed the FFL in 11 of 14 motos this season.
450 class FFL dominance continues for AC, and once again, pick trends from him were higher than the 250s. 50.2% of teams chose an FFL with a massive 88% correctly guessing AC.
Final thoughts
The series heads to Thunder Valley in Colorado next. The weather looks like it's going to be perfect, 66 degrees and sunny, so no worries there! (It snowed a few weeks ago on the front range)
It might be a good week to jump on the Troll Train for your all-star choice. AMart will be a 5 handicap and has finished second overall in two of the last three races at Thunder Valley.
I will keep an eye on El Chupa Cabra as my 450 all-star selection at a 4 handicap. He has had great results in the past on this track and has excellent speed of late. Finally, Justin Bogle has had some nice rides at Thunder Valley and will be 2x eligible at a 5 handicap. I will be considering him for sure.
That's it for this week. Thank you for reading, and please remember to support the sponsors who support PulpMX Fantasy. If you have any questions or comments, please hit me up on Twitter @msweeneyphoto.
Hope I see you on the leaderboard!