AC sends correct pick trend percentages a mile high.
Fantasy sports enthusiasts know that Colorado, especially Coors Field, is notorious for high fantasy scores to the point that other venues, most often in the NFL, are called the "Coors Field of football. Thunder Valley seems to have received the memo. Scores and pick trends were very high in CO. The Championship league was taken down by a massive 664 point score by "El Lurcho 102". El Lurcho is finishing the season strong, coming off of a 580 – 97th overall at WW. Let's take a look at their Lakewood squad.
250s: Mitchell Falk made his return to racing at Lakewood, and it was triumphant for those who picked him. He anchored Lurcho's team with a fantastic 100 point – 18.7% – 13HC stat line. Lurcho also chose Hunter Lawrence – 94 points at 37.8%, mega-chalk Nate Thrasher – 80 points at 62.8%, and Shane McElrath as the all-star with 50 perfect points at 8.6%.
450s: Ben Lamay was key in the 450 class. His 94 points at 40.3% definitely drove overall scores higher this week. Lurcho also chose Jeremy Smith – 86 points at 10.7%, Benny Bloss – 80 points at 27.9%, and Chase Sexton in the all-star slot with 50 points at 39%.
Keys to victory: 
This week was a great example of how being on the right side of variance is crucial in PulpMX Fantasy. Lurcho's choice of Ben Lamay and Benny Bloss is a perfect example here. Both riders put up zero points last week and were top scores this week. The second key piece was Jeremy Smith. His 86 points at 10.7% were definitely a deciding factor. 
Congratulations again on the overall! Now, let's see how everyone else did.
Most picked riders, AKA "the chalk."
Mega-chalk this week with a season-high 62.8% pick trend for Nate Thrasher. Nate did not disappoint with his 80 points at a 10HC. We also saw a very high pick trend for all-star Justin Cooper at 47.7%, Hunter Lawrence at 37.8%, and finally, Jarrett Frye just squeaked over the 30% trend at 30.1%.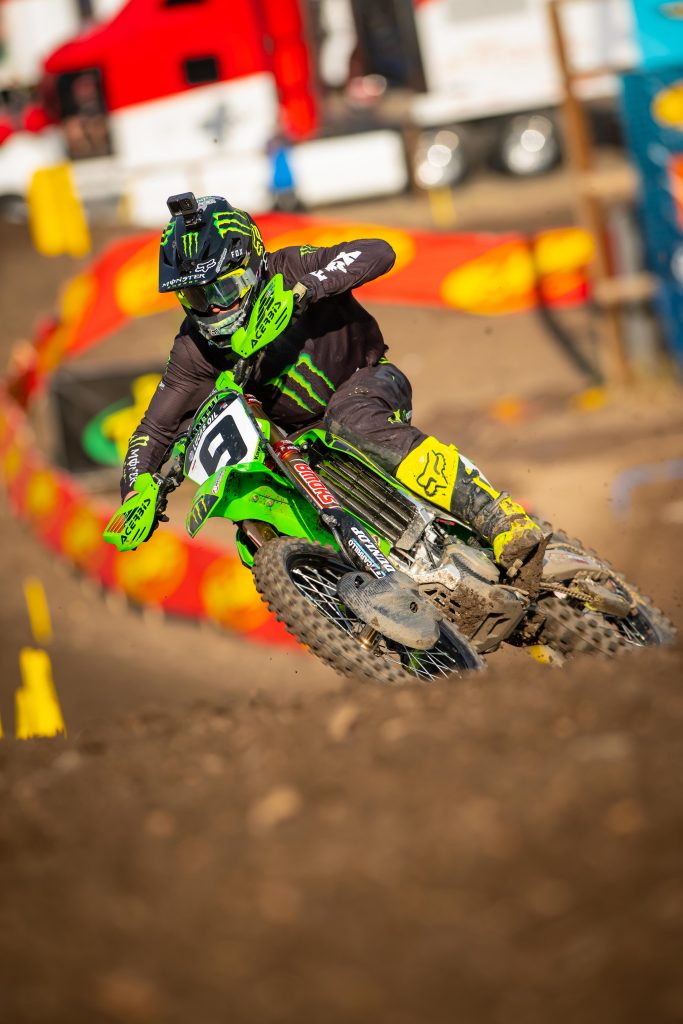 Pick trends were topped in the 450 class by Ben Lamay at 40.3%. He is now the fantasy moto version of a political social media post following his zero-point score at WW. Definitely lots of love and hate there! All-star Chase Sexton was next, and the only other 450 class rider above 30%. He was selected by 39% of teams.
Low owned players who delivered – AKA great contrarian plays
The 250 class had some very high scores from riders with very low pick trends. Dilan Schwartz and Preston Kilroy scored 86 points each, with Dilan at 7.7% and Preston at 0.5%. We also saw Joshua Varize put up an excellent 84 point score at a 16 handicap for only 3.4%. Keep an eye on Joshua going forward. His average overall finish through eight rounds is 24.1, with his worst being 30th at WW and his best, 18th at Lakewood.
Jeremy Smith topped the low-owned 450 riders. At a 17 handicap, he put up 86 points for only 10.7% and was crucial to taking down the championship this week. We also saw great low owned scores from Richard Taylor (18) – 82 points at 1.4%, Grant Harlan (11) – 74 points at 9.3%, and John Short (9) – 66 points at 11.6%.
Fantasy Duds
Who burned the field? Let's take a look.
Mason Gonzalez gets the "ouch bro" award this week. His zero-point performance at an 8 handicap sunk 22.5% of teams. Over the last two weeks, he has scored 9 points in total. Ouch bro!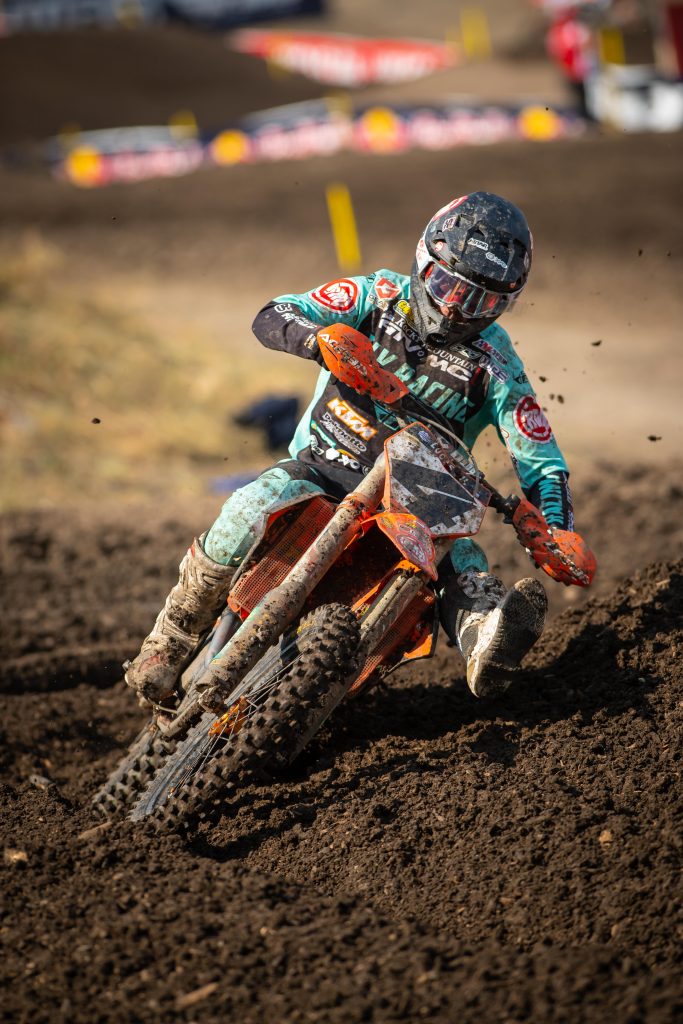 Blake Baggett has been maddening for fantasy owners this season, and Lakewood was no exception. He looked great in qualifying, and that was about it for the day. His 18-point all-star score sunk 20.7% of teams. Cade Clason broke Steve's heart with a 36-point performance at a 16 handicap after qualifying 23rd. He was also selected by 16.2% of teams, who were likely following Steve's pick?
Fantasy Studs
These are the riders with high pick trends who delivered!
The chalk hit harder than a Star Yamaha this week. We had very high scores from nearly every high pick trend rider. 
250 notables included Nate Thrasher (10) – 80 points at 62.8%, Justin Cooper (5AS) – 50 points – 47.7%, and Hunter Lawrence (3) – 94 points at 37.8%.
The 450s were topped by Ben Lamay (14) – 94 points at 40.3%, Chase Sexton (5AS) – 50 points at 39%, Benny Bloss (8) – 80 points at 27.9%, and Jake Masterpool (7) – 70 points at 26.2%.
First to Finish Line (First Lap) Leaders
Apparently, everyone has finally caught on to the pick a Star Yamaha and AC for FFL thing as we saw some crazy high trends here.
The 250 class saw 56.1% of teams take a chance with 81.2% correctly guessing Justin Cooper or Shane McElrath. In the 450s, it was the AC show once again, and everyone was in on it. 60.5% of teams selected with a massive 93.1% correctly choosing AC for the +15.
Final thoughts
The season will conclude this Saturday at Fox Raceway. There are championships on the line in real life and in fantasy.
Only 33 points are separating the top four teams in the Champions League, the new #BluCru is truly up for grabs. I can't wait to see how it plays out and what decisions are made by the championship contenders.
That's it for this week. Thank you for reading, and please remember to support the sponsors who support PulpMX Fantasy. If you have any questions or comments, please hit me up on Twitter @msweeneyphoto.
Hope I see you on the leaderboard!