If you call your wife/girlfriend out to the garage or maybe your buddy at the track to help you measure your sag, you may want to read this review. This is not to say that your wife or girlfriend can't read sag scales correctly, but mine had a tough time on more than one occasion. I needed to find a solution and something consistent I could count on. Motool's Slacker V4 digital suspension tuner lets riders take suspension measurements without anyone's. The new Slacker V4 edition connects via Bluetooth to a smartphone so that the phone can be used as a display. In addition, suspension settings and notes can be saved in the free Motool Service Assistant app. The Motool Slacker V4 Digital Suspension Tuner has a price listed at $159.99 and a new wireless remote display is available as an add-on for $29.99.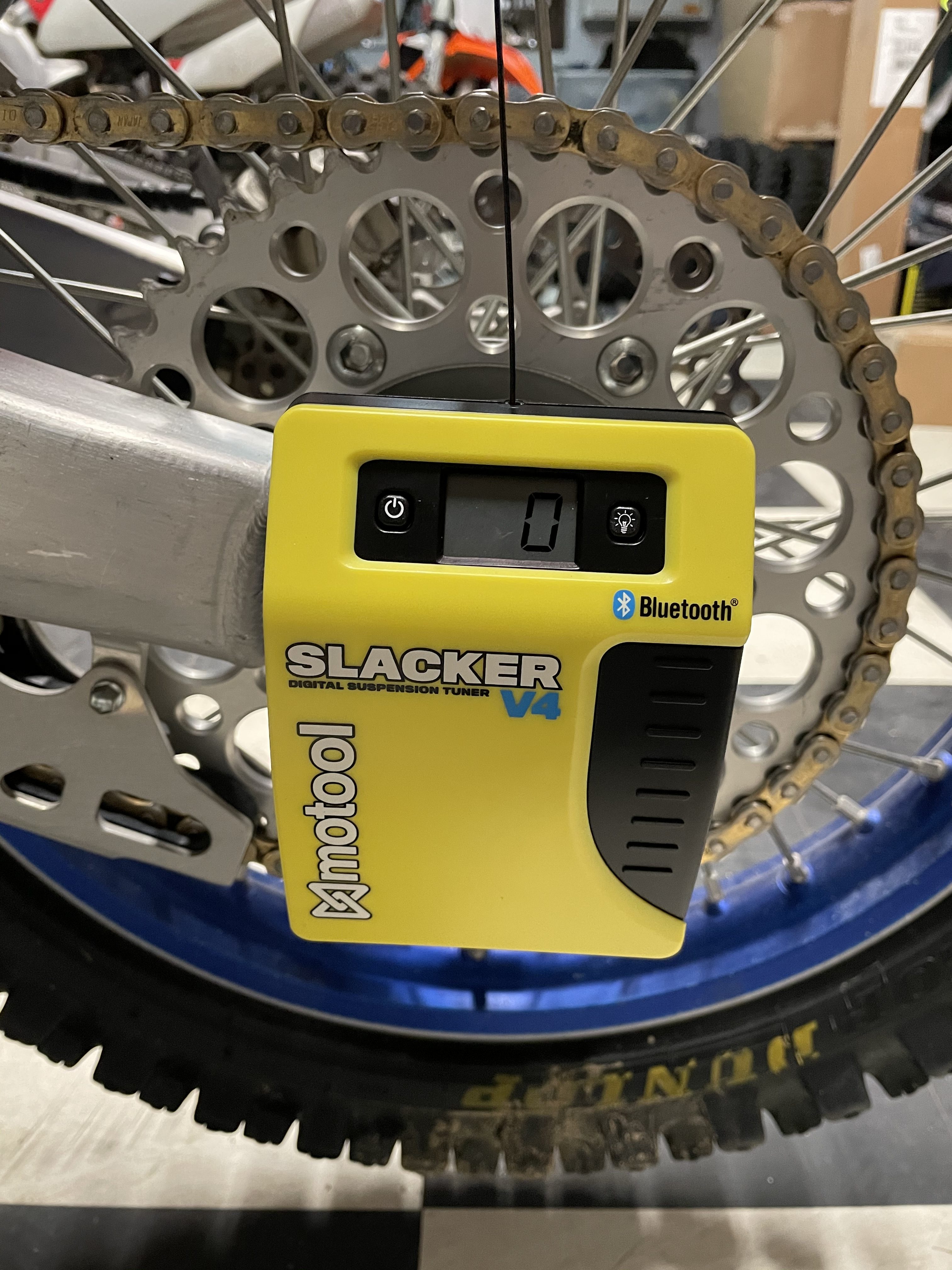 So what exactly is it? The Motool Slacker is a digital sag scale that uses a retractable nylon cord to automatically record how much sag a bike has in millimeters. The main unit as well as the remote has a LCD display, a measuring cord with a hook, and a very powerful magnet that attaches to your bike's axle. Once it is on the axle, you can use either the "universal clamp" or "sticky mounts" as mounting points on the bike. Since this tool was originally designed for moto bikes, the universal clamp is mainly designed to attach to a dirt bike's side number plate.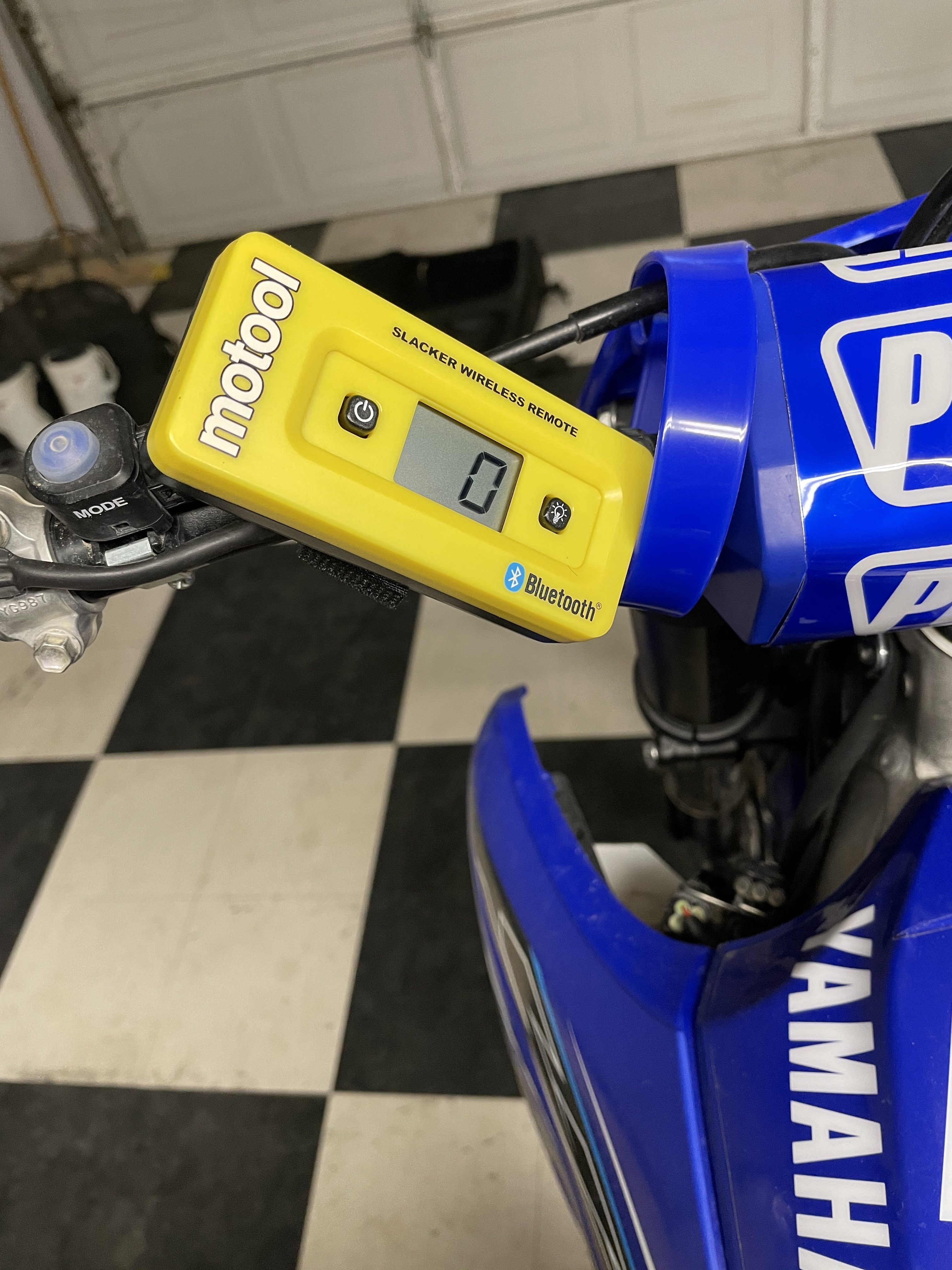 Once everything is hooked up, I used the remote display that can velcro to the bar that connects via bluetooth technology. First you unload the suspension by putting it on a center stand so the wheels are off the ground. Then you hit the power button to zero out the measurement. There is also an auto zeroing mode. You hold down the backlight button for three seconds, then lift the wheel off the ground and it will automatically remember where zero is.Then you hop on the bike exactly how you will ride (full riding gear) and read the measurement. Adjust the preload to set sag as needed.
I've used the Slacker quite a bit on my test bikes and there are some definite advantages to using it. For one, I can do it myself when I am the track, which is awesome and my favorite part of the tool, because with traditional methods it takes two people. Just like I mentioned earlier, even if you do have a buddy or wife to help you, you might not be able to trust that they are reading the measuring stick/tape properly or doing the math right. Not everyone has a factory mechanic like Steve Matthes around right? With the Slacker V4, it gives you a clear digital read out of your sag number. That's it. I compared several measurements with the Slacker against a traditional measuring tape as well as an old school Noleen sag stick and all of the readings were within 1-2mm of each other! That is pretty damn accurate.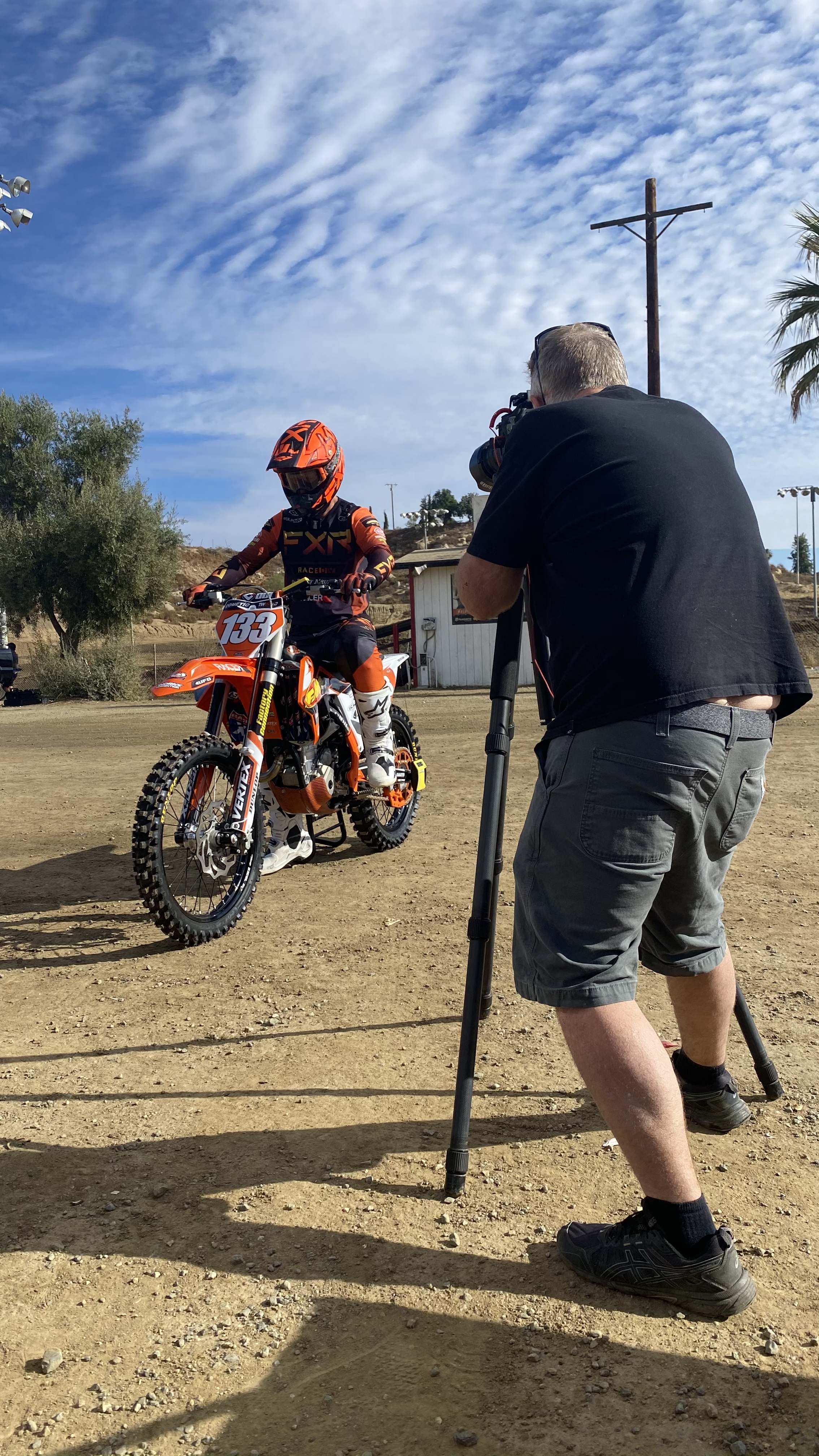 The kicker is that you have to make sure you're in the exact same spot on the seat at all times. If you move 2-3 inches back/forth, the measurements have huge variances. A good rule of thumb is make a point of contact mark on your seat (maybe a small sharpie mark or use a specific pleat on your gripper seat) and be conscious of that POC at all times. 
As much as I preach how important sag measurements are for your dirt bike this $180.00 investment is worth it to me, especially if you're unsure about your riding buddies eyesight or math skills. Go to Motool.co and you can see all of what they offer for your machine!