So, yeah this 2021 Monster Energy SX series will be weird. We have west coast races at Daytona and Atlanta, we don't have any actual real west coast races (I don't count SLC as west coast, sorry) and I don't even have enough time to talk about the other differences.
It got me thinking that we're not, for the first time in SX history, going to see any races in California. Like, at all. The dirt out there is hard packed, it gets slippery at night when the moisture comes up and it adds a new dimension to going fast. We're not going to have any races on the schedule that will take that particular set of skills to go fast.
So, which riders will that help? Which ones will that hurt?
I got my buddy Clinton Fowler to use his particular set of skills and get me that answer. May I present to you a couple of graphs to illustrate how the active riders this weekend in Houston have either benefitted or have been hurt by this decision to have any west coast races.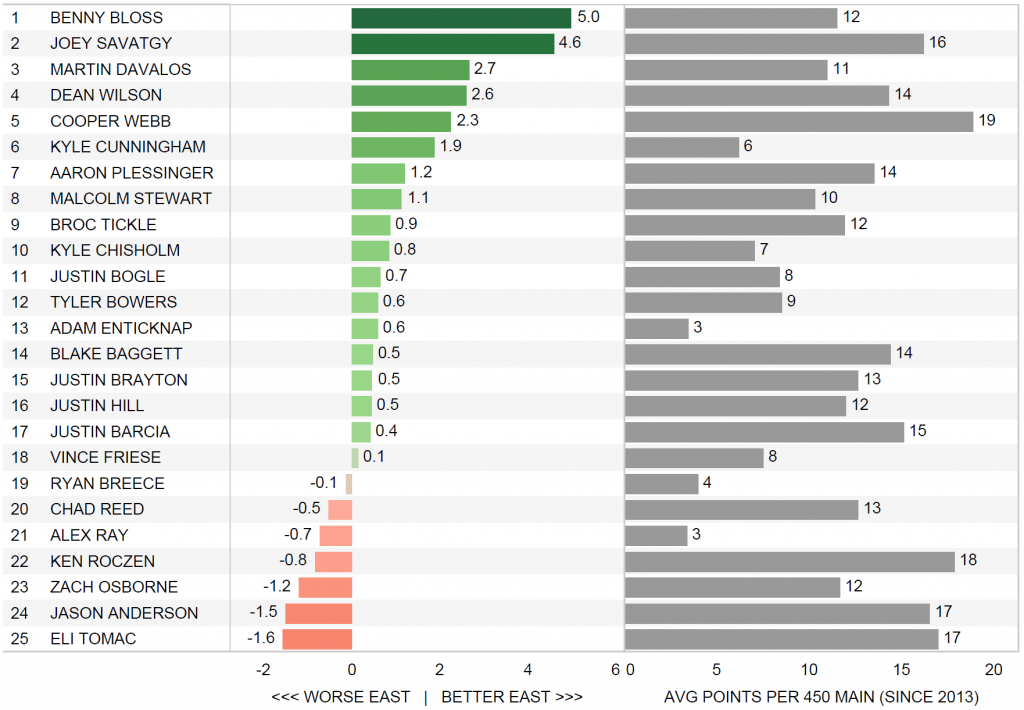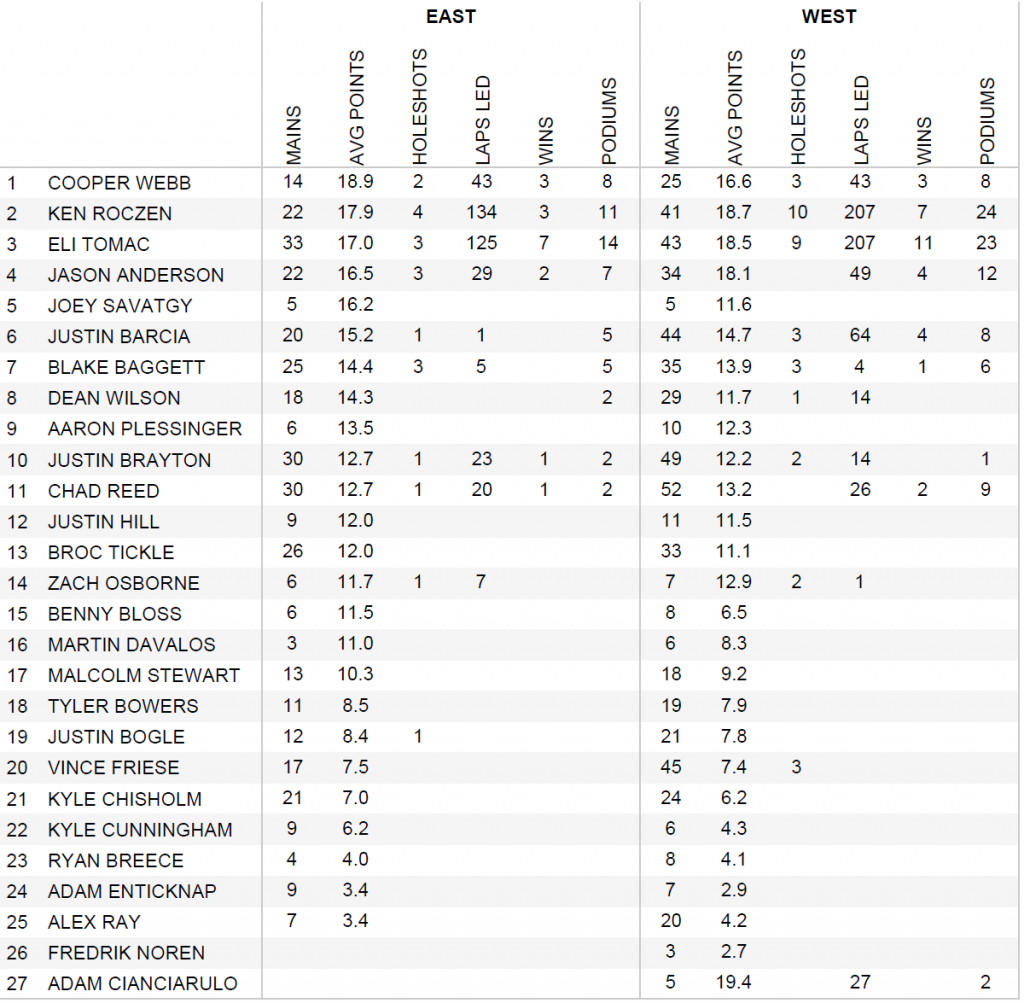 Well lookee here. Benny Bloss has the biggest jump from west to east but small sample size for sure. Still it's something to keep in mind. I thought before we did this research that Cooper Webb would be on this list as a most improved on the east and yeah, look at that. Nobody is a huge difference though to be sure. Still, two points better per main for Webb on the east is something right? Martin Davalos, yeah that's also predictable- he's always lived and mostly practiced on the east coast so that type of dirt has to be familiar to him.
On the other end of the spectrum, it's the west coast born and raised Jason Anderson near the bottom and Eli Tomac has THE worst points swing from east versus west. Again, not a huge dip here with almost two points difference but with no west coast races, it'll be interesting to see if we see these trends continuing.
Stay tuned!