Three rounds in and the 250 east is shaping up to be a battle between Jett Lawrence and two veterans, Christian Craig and Colt Nichols. It's your prototypical youth vs experience battle.
Jett Lawrence is 9 supercross races into his career and has 1 win and 3 podium finishes. Not bad for a kid who doesn't turn 18 until this coming August. He's shown blistering speed and somehow makes it look smooth. That sort of smooth speed is uncharacteristic for a 17 year old kid which makes you forget he still requires a legal guardian to sign-up at the races and has to stay out of the bar area of a restaurant.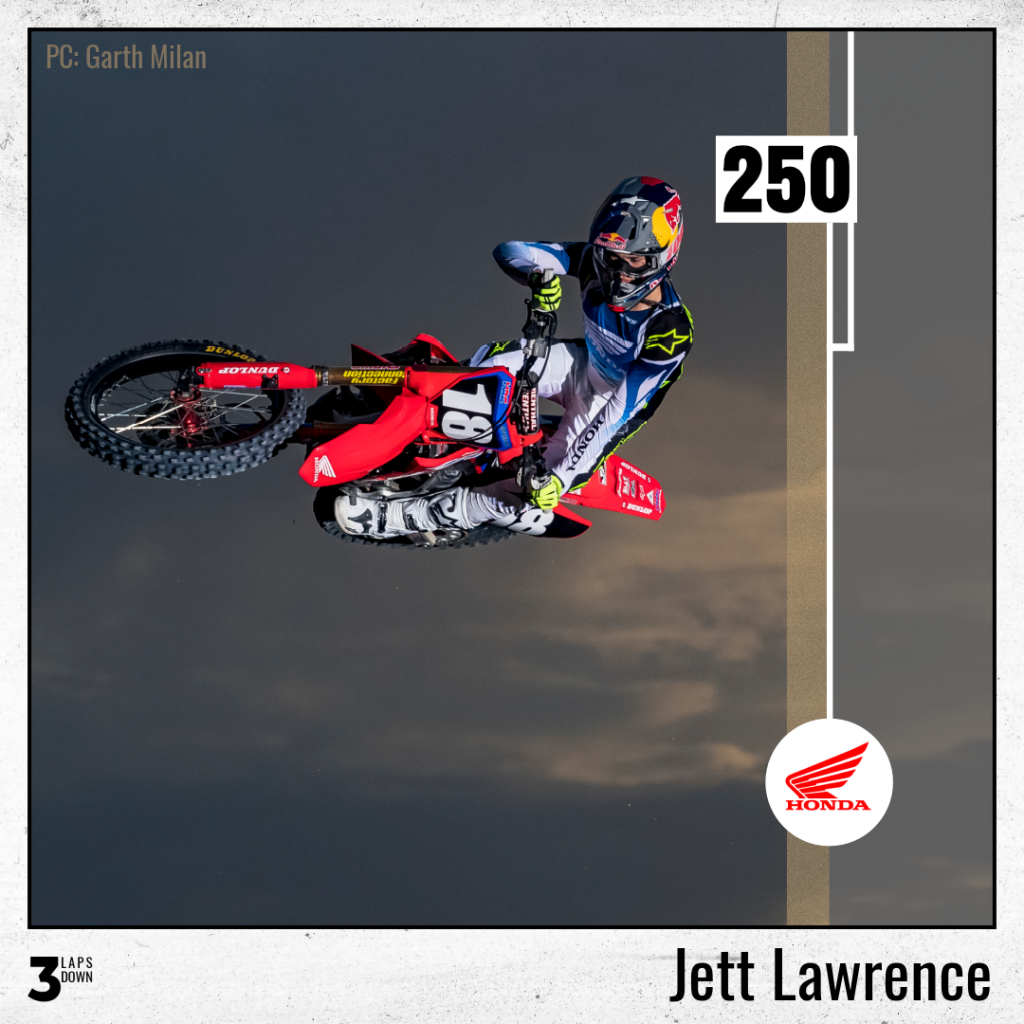 That's not to say he hasn't shown his youth more than a few times. He broke his collarbone in only his third supercross race when he could've backed it down and taken a 2nd place finish. His youth got the best of him. He almost fell to the same fate this past Saturday when he crashed in the whoops in the 2nd qualifying session. Thankfully he walked away unscathed this time. Alas, he showed his youthful impatience again in the main event when he put an aggressive pass on Michael Mosiman. Mosiman was left on the ground and Jett later received a warning from the AMA. While he avoided crashing or getting points docked, it's another reminder that he's just 17.
Both Christian Craig and Colt Nichols are veterans of the 250 class. They'll be 30 and 27 years old when Jett turns 18 this summer. Each has almost a decade more experience.
Christian Craig finished 3rd in the 2016 250 west series behind Cooper Webb and Joey Savatgy. He got his first win and 5 podiums and was poised to contend for the title in 2017. Instead he missed multiple rounds in each of the next 4 seasons as a result of injuries. But a new team in 2021 has rejuvenated the veteran. He's been on the podium all 3 rounds and when he didn't feel his best at round 2, he used his veteran patience to ride within his comfort zone and stay in the championship hunt.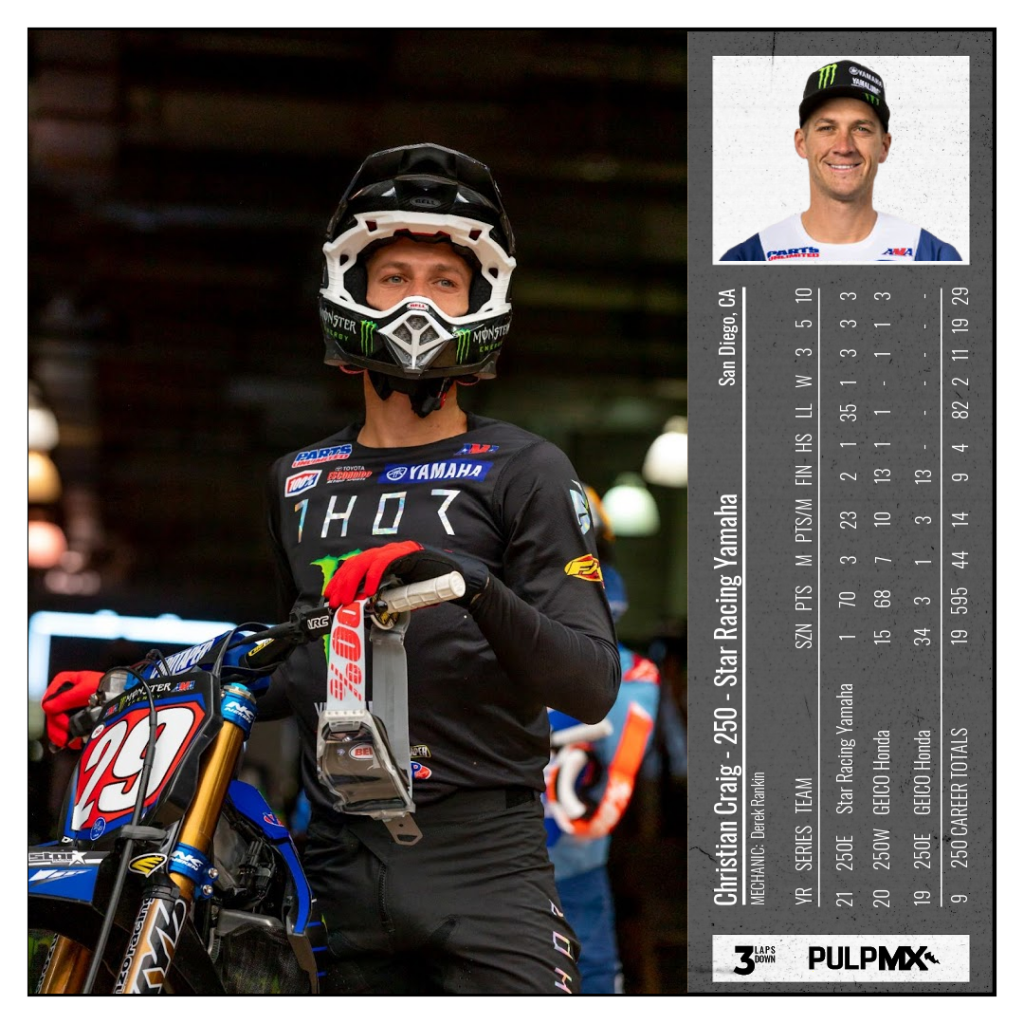 Colt Nichols history is not that different. Colt came out strong in his 2016 sophomore season finishing 5th overall in the series and grabbing his 1st podium. Unfortunately he was injured in both the 2017-18 seasons and only finished 6 total races. But in 2019 he got his 1st win and 6 podiums en route to 3rd overall in the championship behind Dylan Ferrandis and Adam Cianciarulo. Many thought 2020 was his year but another injury cut his season to only 4 rounds. He's once again positioned to contend for a championship in 2021, finishing on the podium in all 3 rounds to start the season.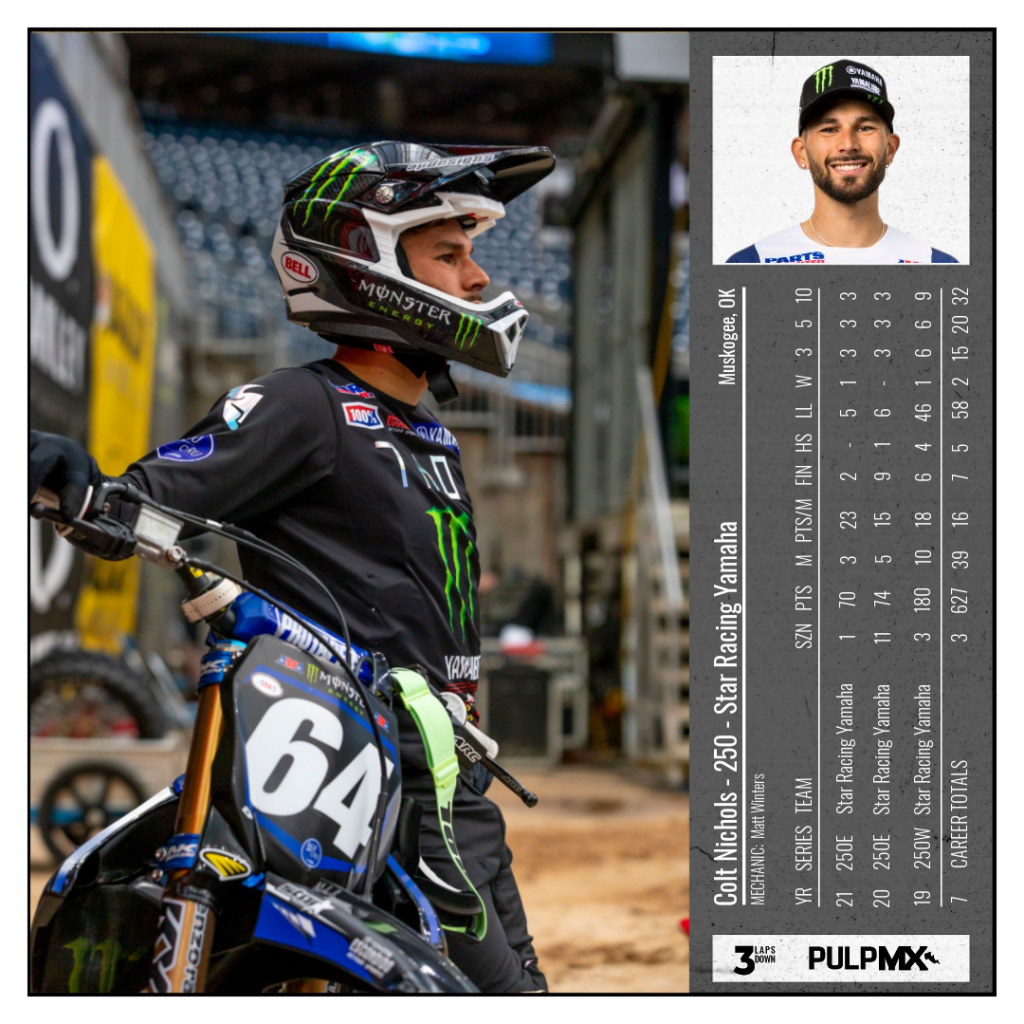 These two veterans both had early success in their careers followed by a string of injuries. Christian's got 44 career main events and averages 14 points/main. Colts got 39 career main events and averages 16 points/main. Now veterans and you can see the experience in their consistent 2021 results, each earning 3 podiums and their 2nd career wins.
If Jett's to win this championship, he needs to harness his youth to beat the veterans. All 3 riders have the speed to win this championship. Jett has youth on his side. Colt and Christian have experience on their side. It's the rising star vs. the veterans, youth vs. experience.
Want to bench race or have a stats ideas, hit me up on twitter or instagram @3lapsdown.