That's it! That's all she wrote! We are done! Finished! Gone with the wind! Finito! Here is Daytime Program from the last round of the Monster Energy AMA Supercross Series.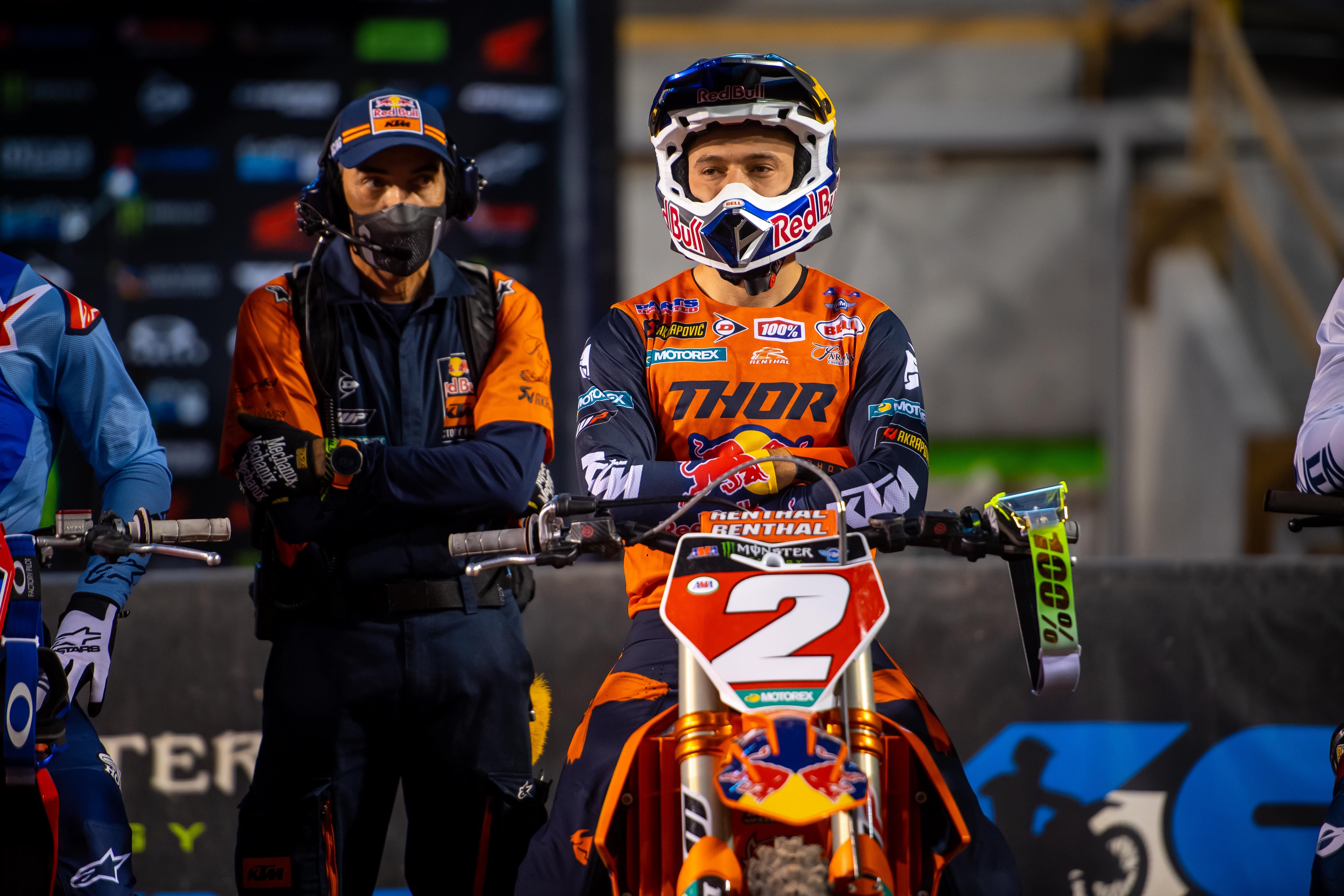 Cooper Webb: I tweeted on Saturday night that Cooper is the most neutral positioned rider on the circuit. He doesn't move around a lot, is efficient as hell, doesn't scrub really hard, but seems to drive in harder and stay lower in corners than anyone else on the track! Oh and excuse me Coop, but you sir are a bad ass for taking charge Saturday night even though you didn't have to. I mean I have not seen this kind of mental fortitude since RC and mentally this dude has beat up on his competition. I am talking SX and MX! I wouldn't be surprised if Webb wins the outdoor title, but I do see the outdoors being a little tougher for him than this series was. It was a pleasure to watch Webb not only ride, but mentally beat other riders up all year long. Congrats to #2!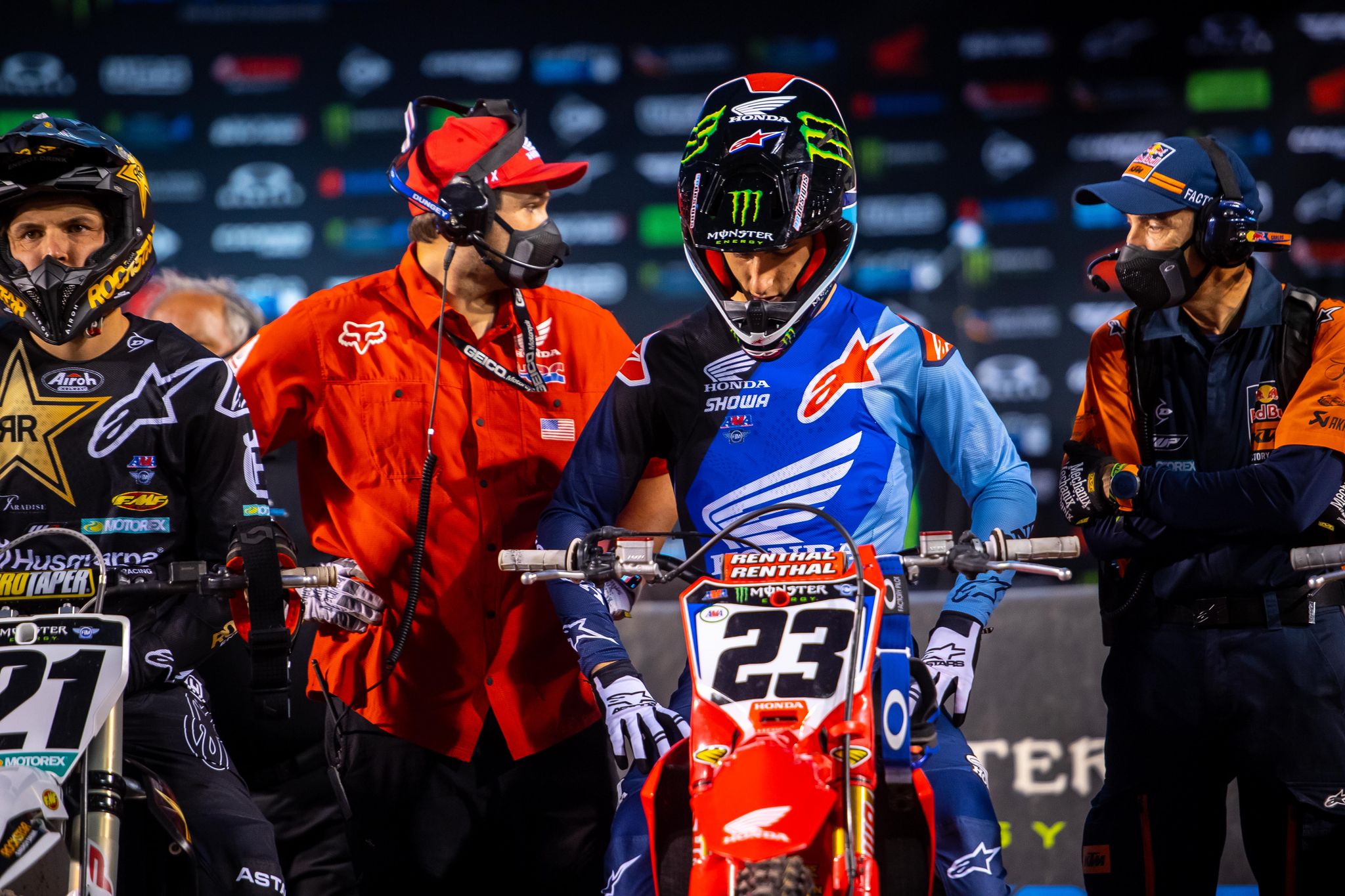 Chase Sexton: Oh so close! But that think SLC air got to Sexton the last 10 minutes or so. Just when you think that no one can beat Mookie through the whoops, Sexton hits the whoops after the finish line and says "hold my Monster" and obliterates the whoops. He was making up almost a half second just right there in the early laps! Honda has worked hard on getting their bikes to work in the whoops and from the looks of the last few races, they have been really good in that area. Look for Sexton to be near the podium a lot in outdoors and to be mixing it up for some overalls this summer.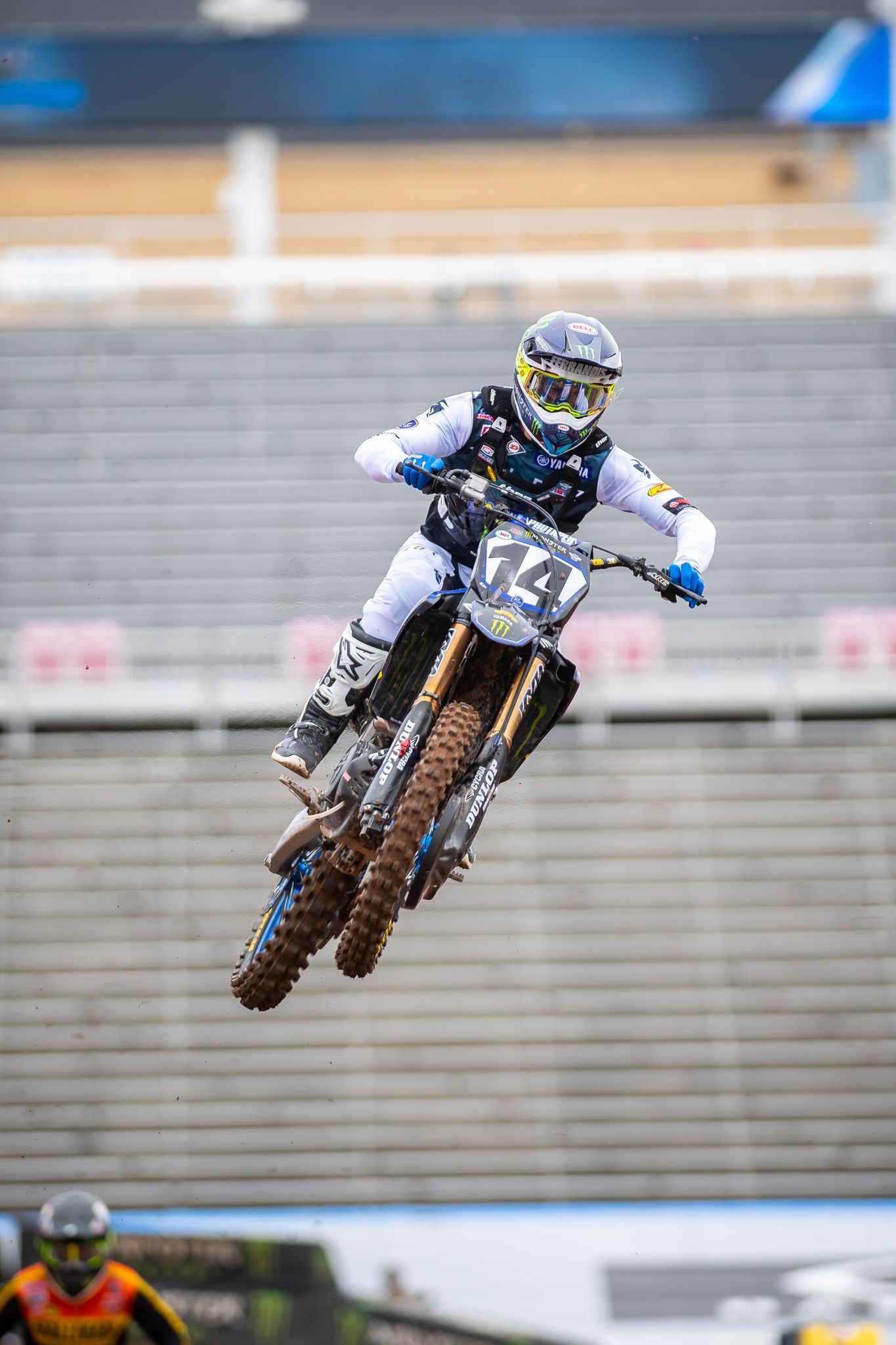 Dylan Ferrandis: Rookie of the year and a hard fought fourth place on the night for Dylan. His Yamaha has undergone some changes throughout the year and with a better start in SLC, you can see what he can do with it! This is another guy who will be near the front in outdoors as he is a better summer time rider than a winter/spring time guy.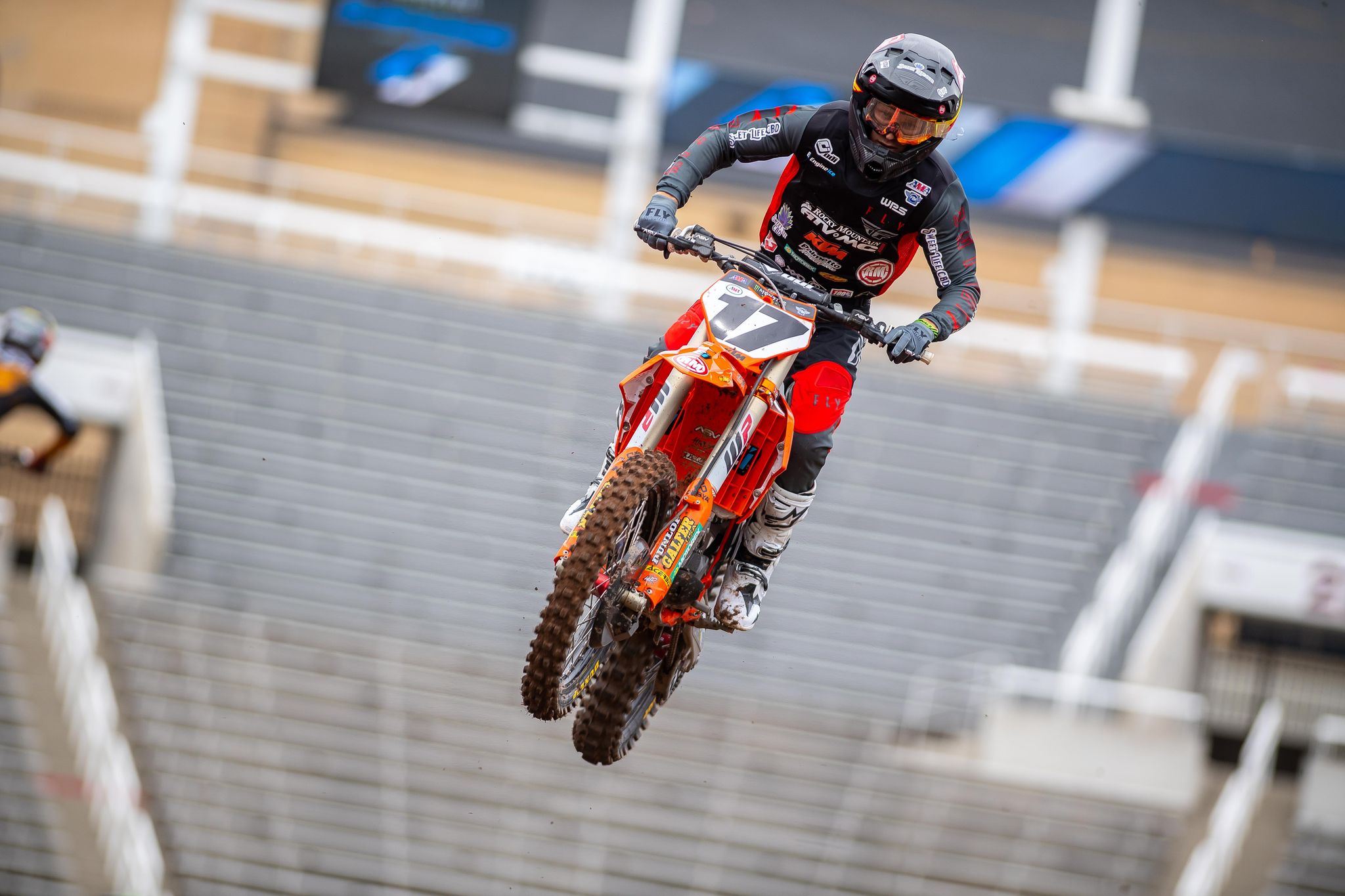 Joey Savatgy: Savatgy would get my vote for the most improved second half of the season rider that no one seemed to notice. If that was an award, #17 would be recipient! Savatgy held off a slew of riders with 450 "W's" under their belt and that tells you something about the fortitude of this guy's attitude towards his racing. Savatgy is not your talkative pretty boy of our series, but I like that he is real when he does speak and he genuinely wants to improve on a big bike and not just be a top 5 guy. He wants to be a podium guy and is improving weekly!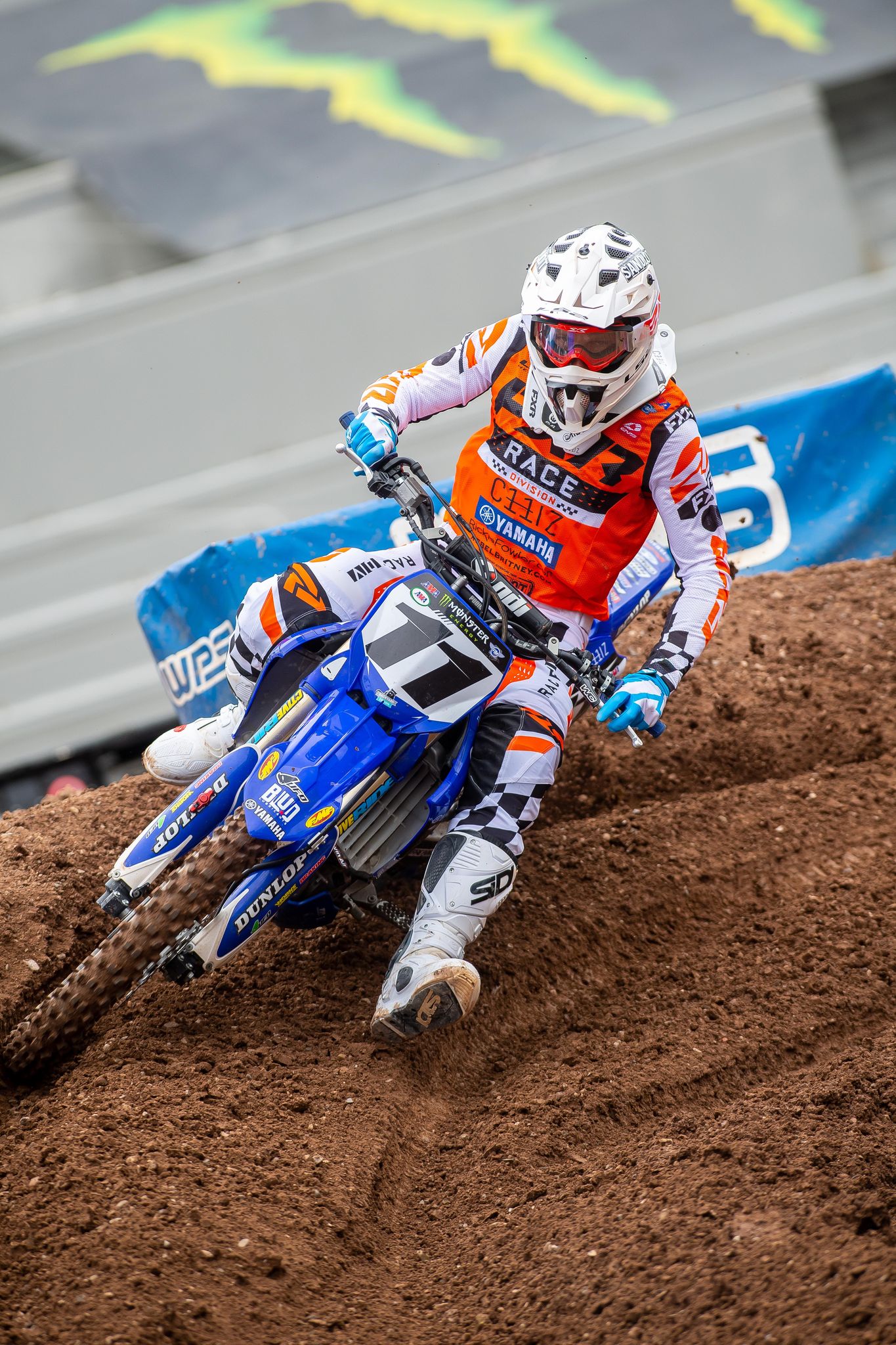 Kyle Chisholm: Chiz came back not 100% healthy but managed to get into the main via heat race and gets a 15th place in the main event. Excuse me, attention other privateers!!! Get Chiz to train you. That is all!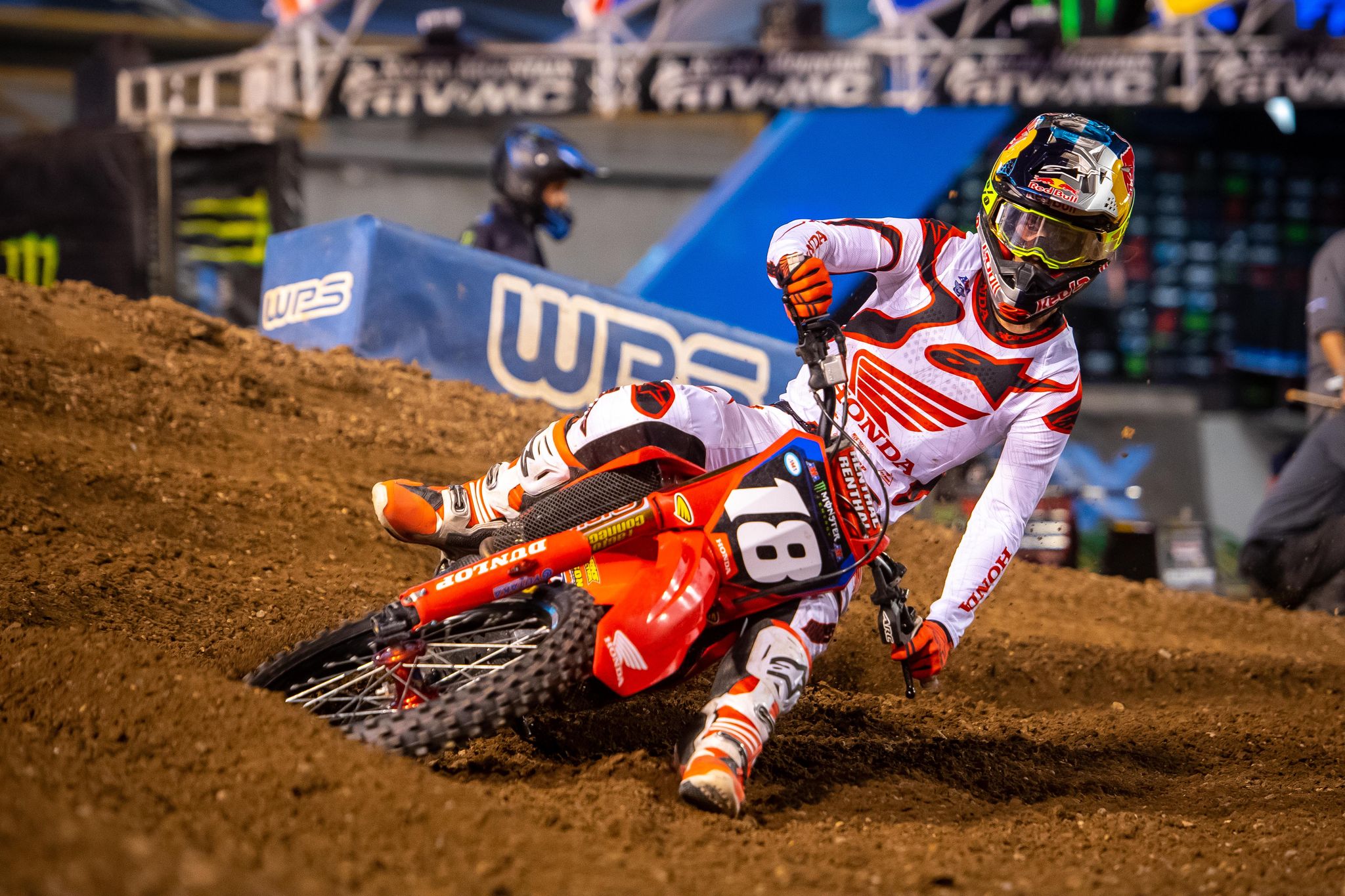 Jett Lawrence: Jett win the "Flex Off" (I really hate that phrase by the way) contest between east and west 250 guys Saturday night. His hung the lowest and now can brag to his competitors on how he is the MAN TO BEAT in 2022. Honda will be putting their title hopes in his hands for 2022 SX and they also will have a new bike to get sorted out before then!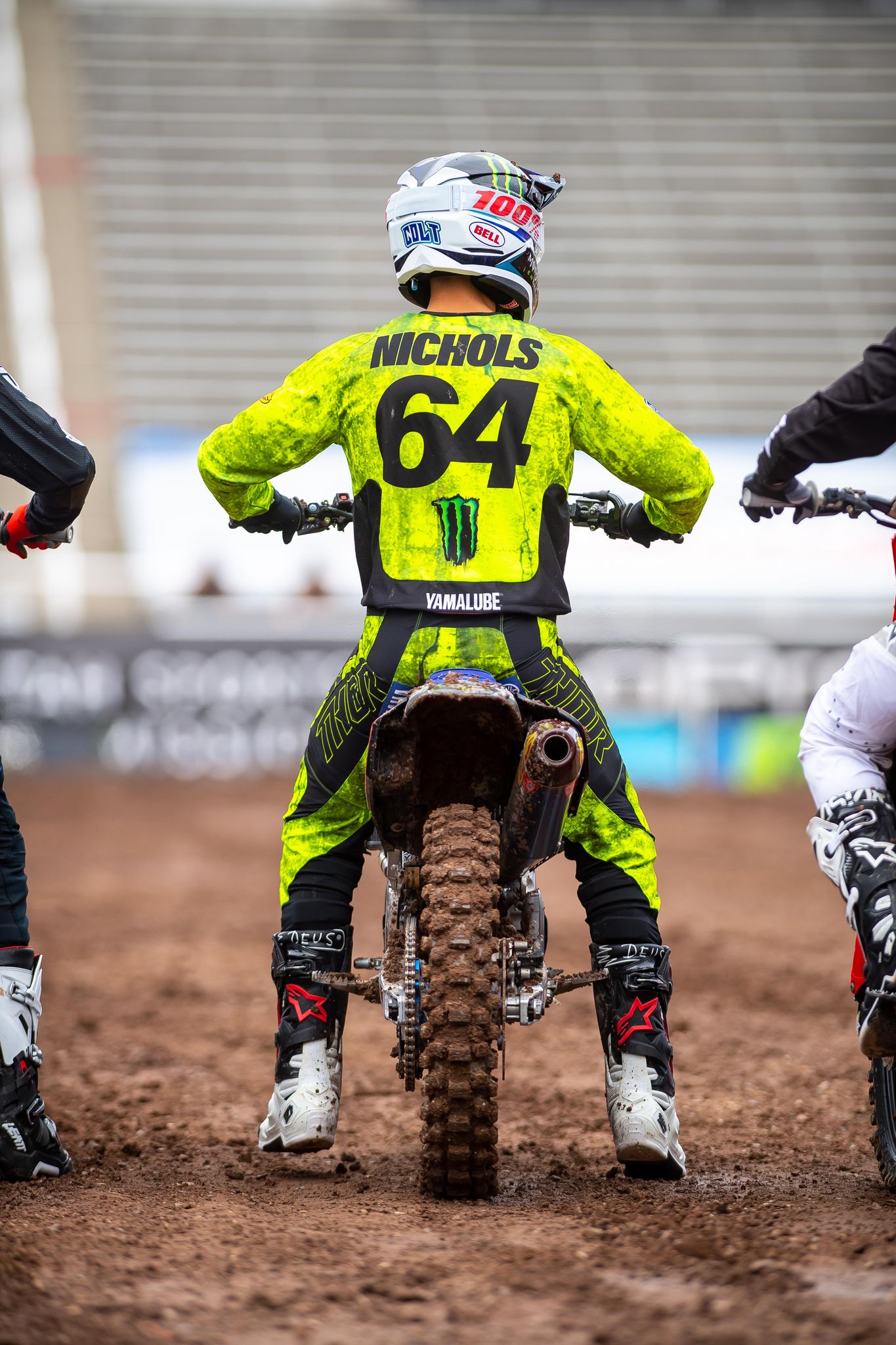 Colt Nichols: Through all the shit this guy has been through in his career that was a pretty calm post championship interview. I thought we would have seen more emotion from Colt, but it looked like he took some notes from Webb and is now expecting himself to win this class. It's going to be interesting to see how Colt does outdoors as I think a lot of fans don't realize how good he is in MX. A lot of people think he is just a SX guy, but because Colt has been hurt a lot in his career, he never really gets a chance to show people how good he really is on a 40 man outdoor gate. Trust me, he is going to shock some people.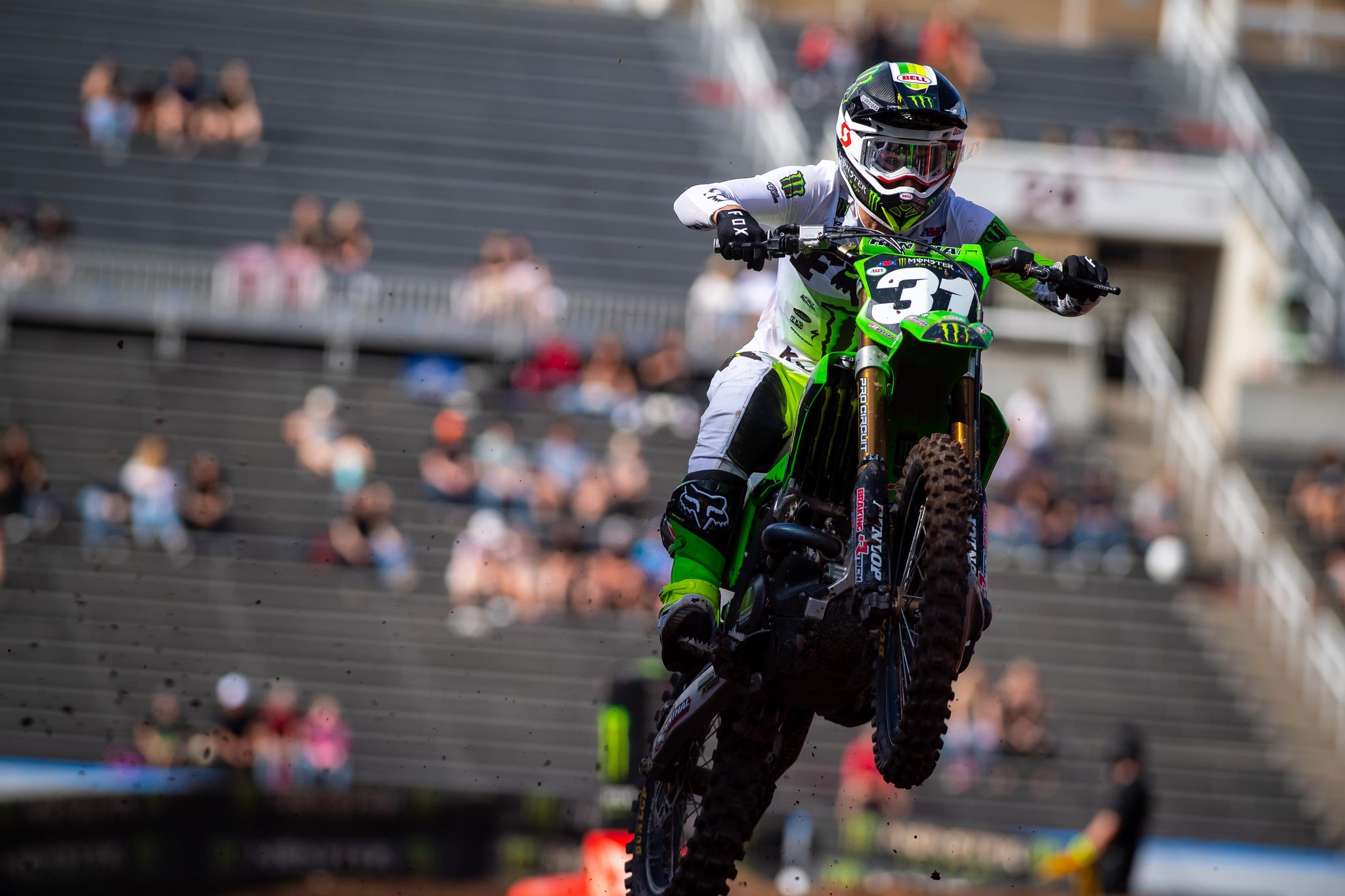 Cameron Mcadoo: As bas as the series has gone for Mcadoo in some areas, this has been the most successful year in his career. A tough fought SLC race shows you how much heart (not stupidity, like some people think) this kid has! Mac has gone to another level because of the Pro Circuit Kawasaki team as well as training with Nick Wey.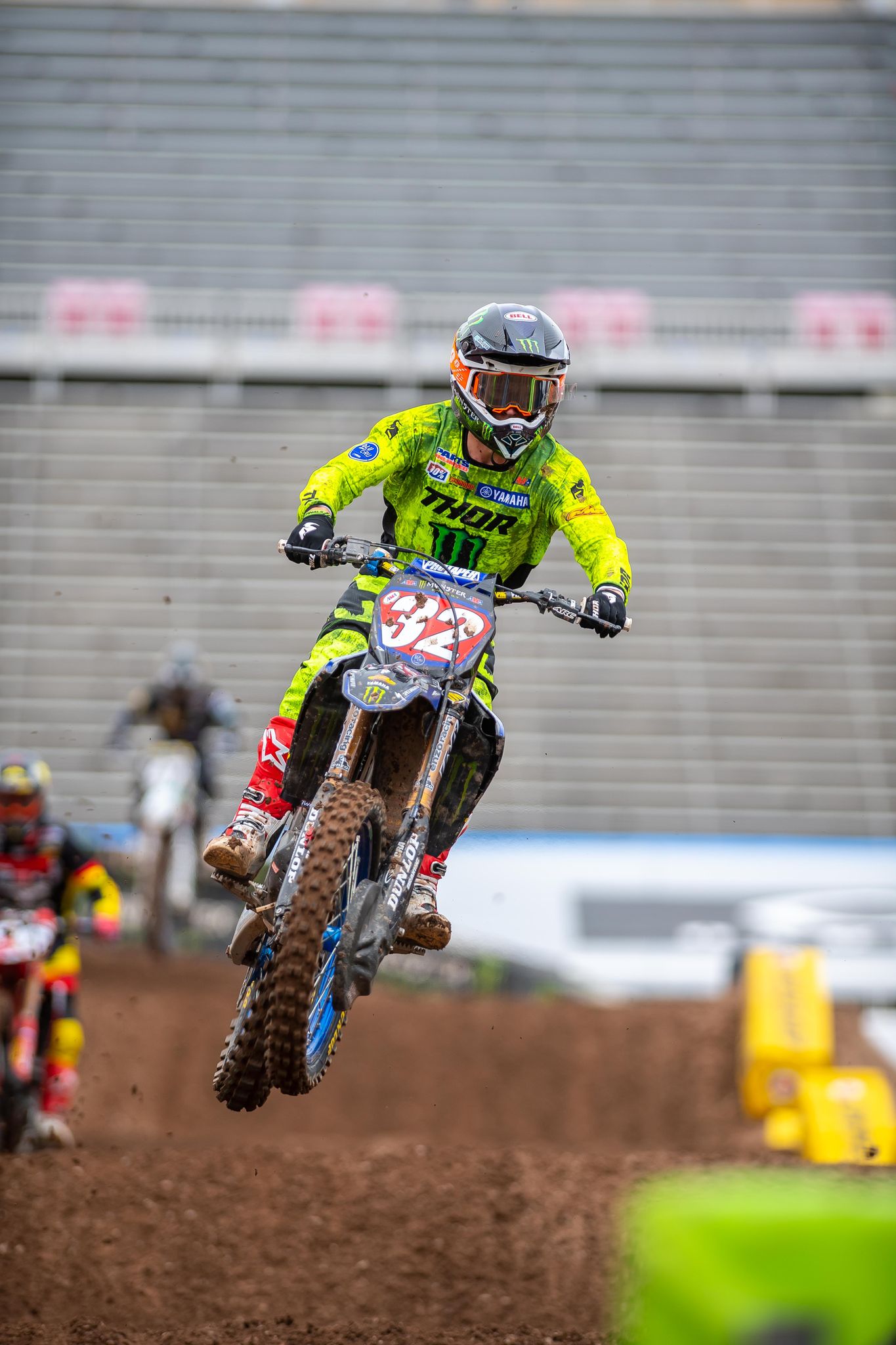 Justin Cooper: This has been a long time coming for J Coop! I thought this would have happened last year, but I guess he needed a couple years to develop his championship winning attitude. Star Racing Yamaha has got to be ecstatic and looks to be the team to beat come outdoors as well because that #6 guy will be back! Cooper will also be a title threat as we know his speed is LEGIT outside!