The 2022 Yamaha YZ250F doesn't have the changes on paper that you would like.Yamaha lightened up the hub, sprocket, chain and they installed a 2.15 rear rim (instead of the 1.85 2021 rear rim), as well as went to Dunlop MX33 tires with a 110 rear tire in stock trim. The fork's low speed damping was increased to try and create less pitching off throttle and there you have it. The 2022 YZ250F. Here are a couple baseline settings to try out on your own in case you might be lost.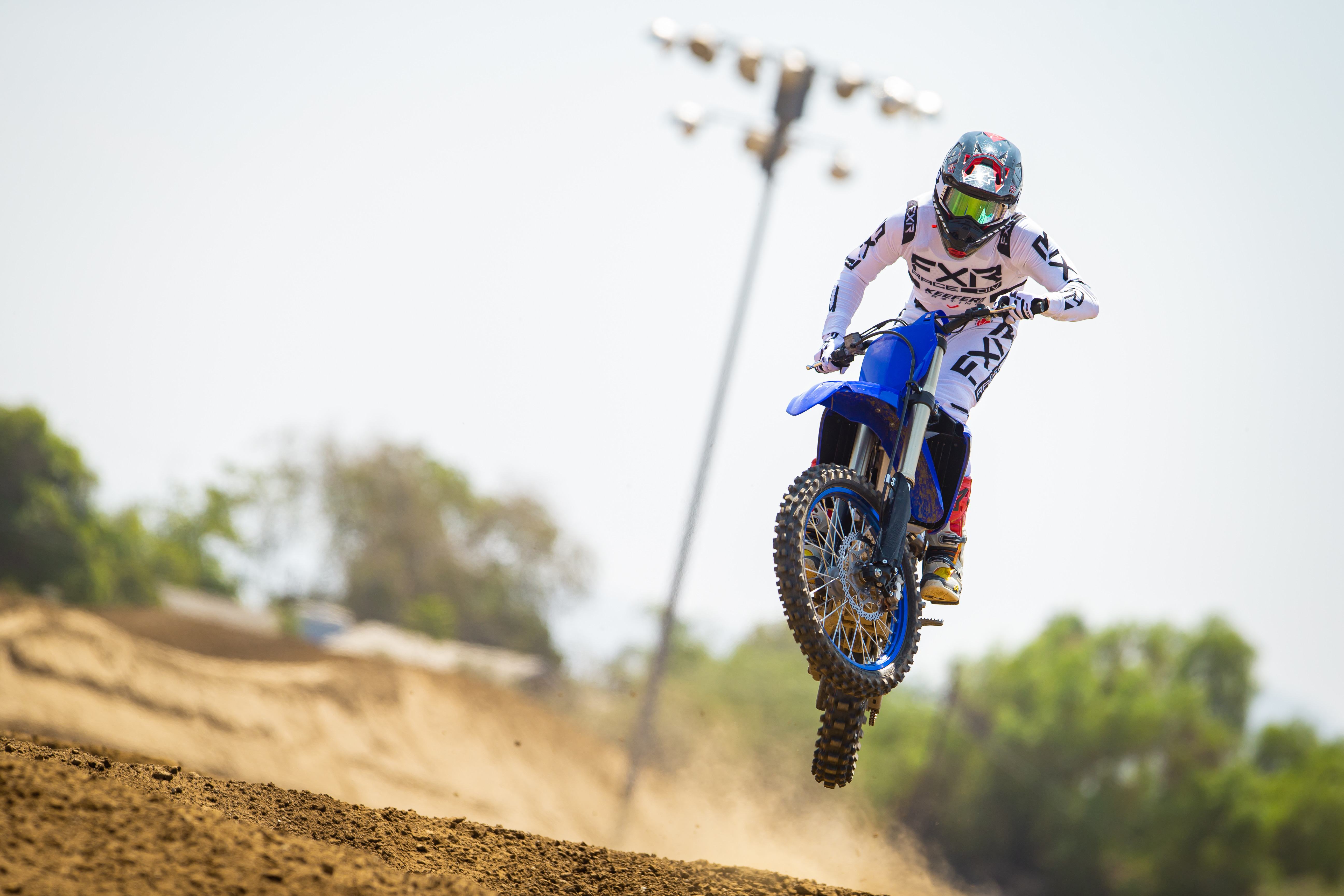 Suspension:
The 2022 suspension feels firmer (compared the 2021), holds up more in the stroke slightly, yet still has that KYB free feeling movement (unlike a Showa feel where it moves less with a dead feel) that is very active on the track. That active feel translates into a a front/rear end that follows the ground well under small chatter and bigger/softer braking bumps. I did have to go a little firmer still once broken in on both ends for my style of riding, but it didn't take long at all to feel comfortable. Track Toughness of the 2022 Yamaha YZ250F is as good as the 21, but if you're north of 185 pounds you might want to drop in a set of heavier fork springs 48N/mm fork springs and live happy!
Fork:
Spring Rate: 47 N/mm (Over 185 use 48N/mm springs)
Height: 4mm
Compression: 8 clicks out
Rebound: 10 clicks out
Shock:
Spring Rate: 56 N/mm
Sag: 104mm
High Speed Compression: 7/8-1 turn out
Low Speed Compression: 8 clicks out
Rebound: 9 clicks out
Mapping: 
If you're looking for less engine braking and/or more mid-top end pull here are two maps to choose from.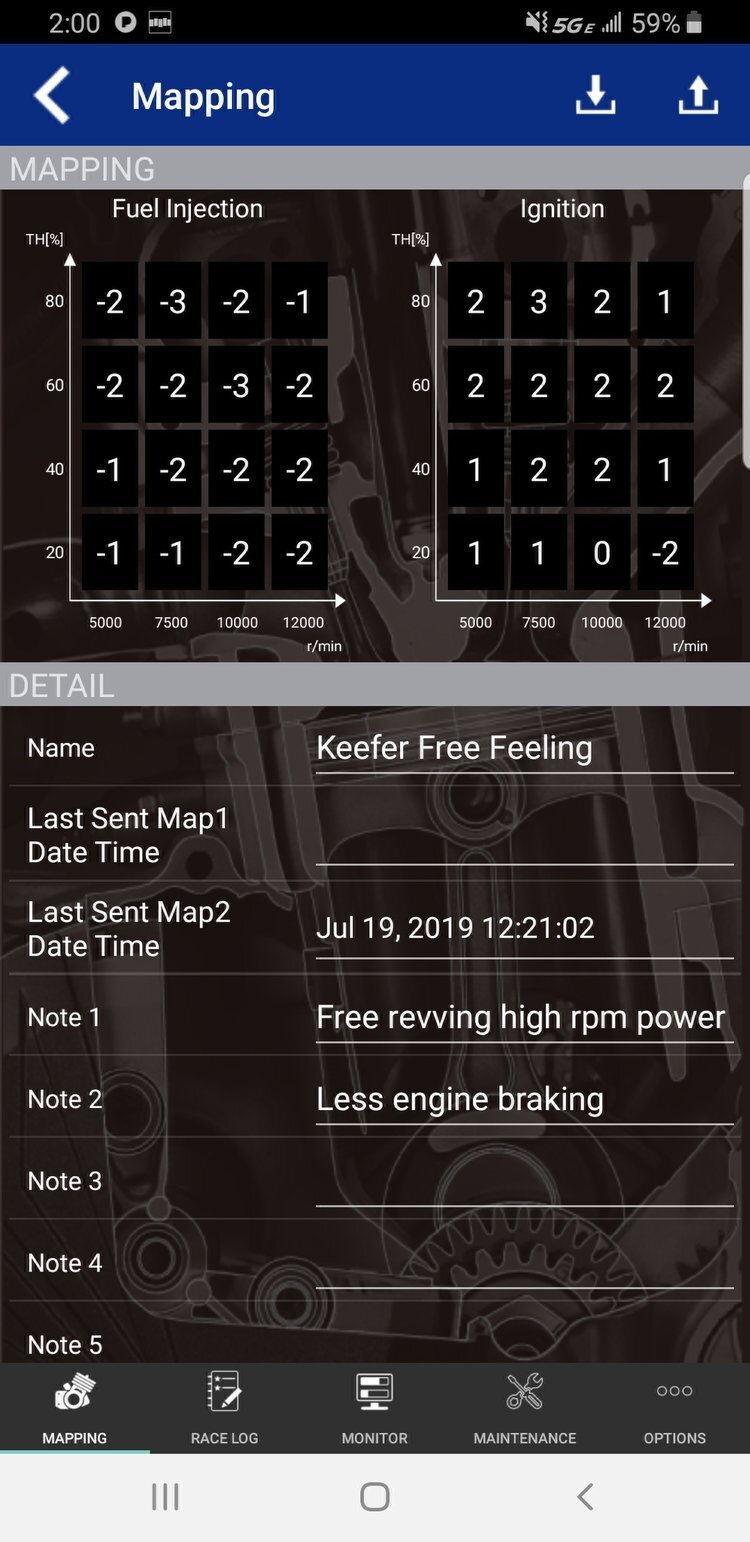 Free Feeling Map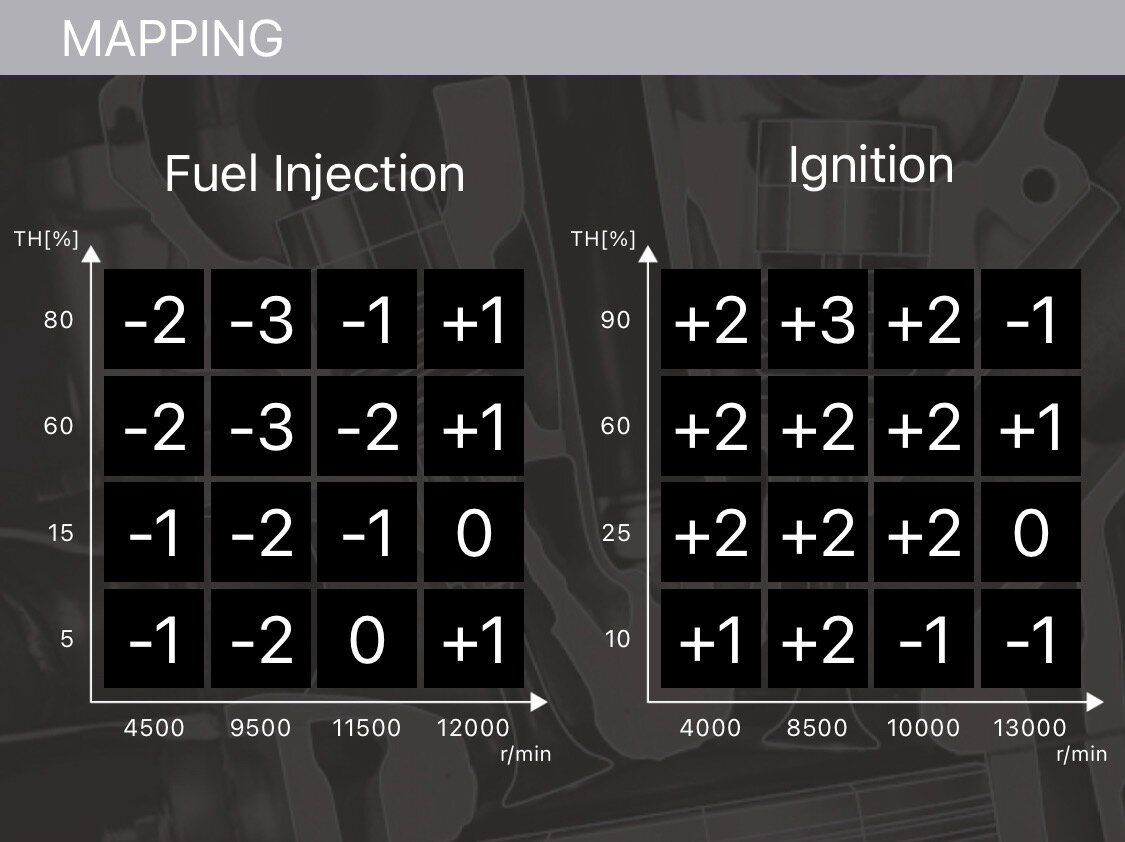 Mid-Top End Map
FMF 4.1 Titanium Muffler System: Although the stock exhaust is VERY hard to beat in terms of performance, it can get a little raspy once you hit around 10 hours. Yes, that quick! The FMF 4.1 slip on system gives the bike a throaty tune and a factory look, but with a tunable engine character. We have found that running the system without the spark arrestor insert takes away too much back pressure, which causes the YZ250F to lose some of that bottom end power we come to love out of this bike. We prefer the system with the spark arrestor installed because it helps keep most of the stock bottom end, keeps the YZ250F quieter the bike, and can even make it legal to ride on the trails. Going to this will NOT give you more bottom end than the stock system, but you will get more mid range pull as well as more top end. Not to mention a much better muffler pitch!