We've done this before HERE but we're back for another edition of "What People are Saying" which means that I canvass some different people in the industry and give them anonymity to get me their real thoughts on some different moves in the industry.
You people seemed to like it last time so here we go again. I talked to a current rider, a person in racing at an OEM and two industry people with long ties to racing to see what they thought of some stuff. Some answers were edited a bit to make them flow more naturally. No, don't text me to ask me who these people are ok?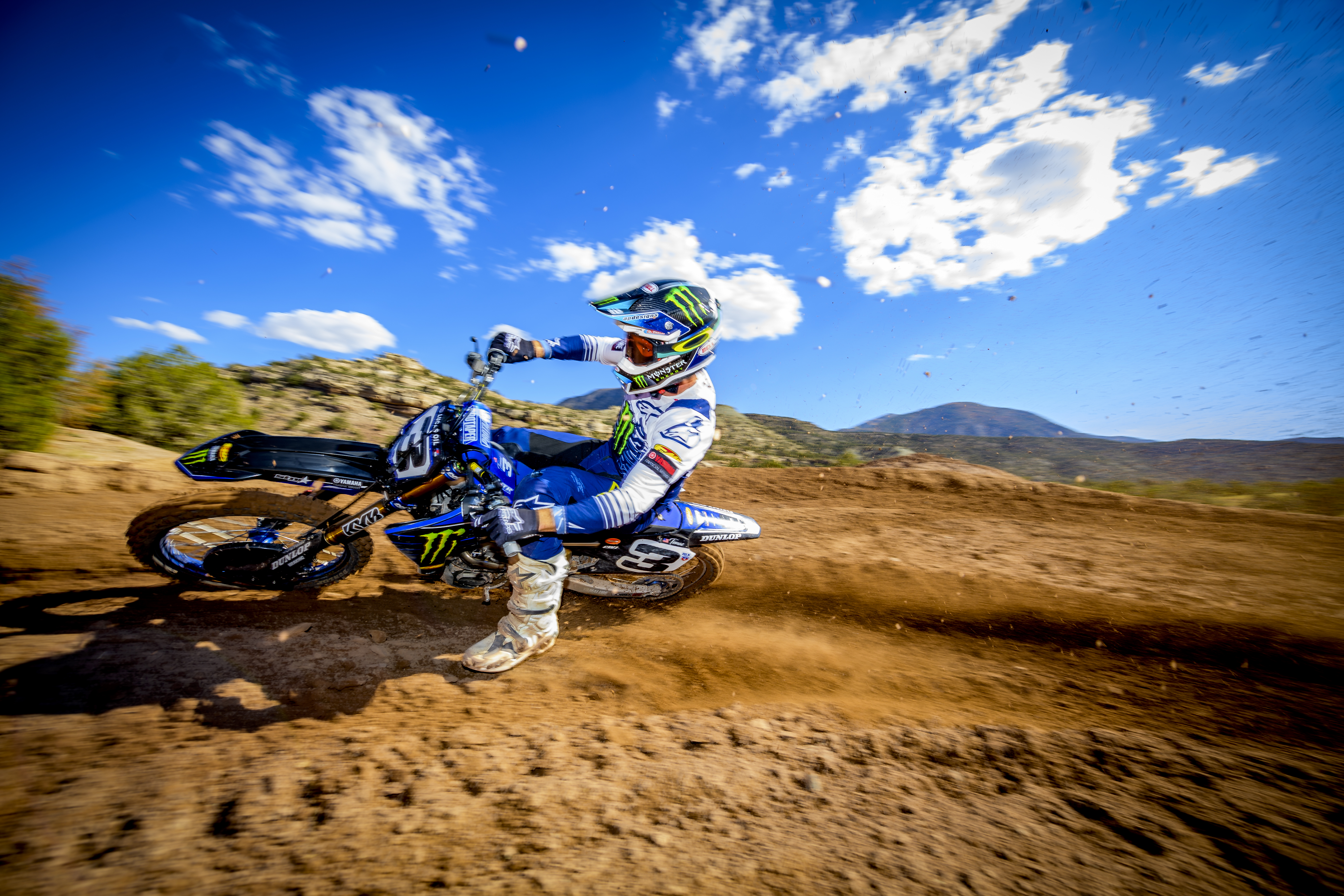 Eli Tomac's move to Yamaha. The same, better, worse? What's your thoughts on how he's going to do?
Rider: I think it will be better because I think everybody enjoys fresh faces. For the most part, I think it's new motivation. I think coming off the year he had, I think certain people are going to look at that as a negative, but what did he get, second and third overall in both series? I would have killed to have done that, so it's kind of hard for me to be like, "Oh, that's shit." But, it sucks because he's set such a high precedence of how he's supposed to do. I think it's positive. He just wanted a new atmosphere. I know there's times where it's not that healthy where he was at.
Industry Guy: I think he'll be the same. I think he lost some faith in Kawasaki and the motorcycle a little bit after his double DNF at Loretta's. I don't think the Yamaha will fix the issues that led to that DNF. He was still even close to winning a championship this year. He still very much will be a championship threat, but I don't look for him to be lightyears better or worse.
OEM Guy: He left because he didn't have control.  He didn't control, and he wants to be somewhere where he has total control over what goes on, and I'm sure they told him that he'll get total control of his motorcycle. I don't see him taking a step up. Clearly he's going to be capable of winning races. He will win races here and there, but I wouldn't expect him to be a championship contender.
I just believe that Eli's good. He's consistent. Of course, he's going to be capable of winning races but he had six years of equity built into the Kawasaki and could always go to his safe place on that motorcycle, where starting from scratch it's going to take him a while to get to that point. If you're Kawasaki, I think you come to a point with somebody where are you more scared to race them somewhere else? Sometimes if a person leaves and they go to another team, you ask yourself the question, "Am I scared to race this guy when they're on that team?" I think in this situation maybe you're not threatened by Eli as much.
Industry Guy 2: It's hard to get better, right? He's supercross champ and motocross champ in the last couple years. But, I do think he'll be happy. I think that he will win races, but I do not believe he will win the title. I think pretty much the same as 2020. I don't think it's the key that's going to just make him dominate and win 15 races. How does he really get better than what he was? He's awesome.
Why do you think he left?
Rider: No. I don't think it was money. I think it just boils to a fresh start, a new challenge. At a certain point, he's accomplished – maybe not all in the same year, but he's accomplished everything that you're supposed to accomplish by going there. I actually watched the Schumacher documentary a couple nights ago and it kind of made sense to me. I kind of think that's maybe what Eli's doing. When Schumacher went to Ferrari, it was because they hadn't won in so long. Not that Star hasn't won, but it's a challenge. So, I think for me it's more of the challenge of can I go there and also win there?
Industry Guy: I think it was a number of things. I think it was money. I think it was ongoing friction, and I think it was just the need for a change. Not anything gnarly, but just a little bit of friction.
Industry Guy 2: I think that he wanted a little bit of a change. From what I hear, it sounds like he really wanted to work with the suspension guys at Star Racing.
How much time do you think he (ET) spends out there in Tallahassee with the team? Do you think he's out there much?  
Rider: I think as much as needed. I think otherwise he's the kind of guy that has his program so on lock. He has awesome supercross tracks, a gym… He has all of it in his backyard, so why would he leave?
How much do you think KYB's Ricky Gilmore had to play in him going over there?
Rider: I would have to say a fair bit. He's had Ricky in his corner a lot. Even when they were teammates at GEICO and then he went to Honda and then even at Kawi for a certain bit, there. Ricky was there. So, he definitely trusts Ricky a lot.
What do you make of the Star move out to Florida? It's pretty ballsy. Some guys didn't go. Some guys aren't happy over there. They're having guys leave for different reasons. What's your take on the whole thing? Are they trying to replicate a Baker's Factory type of atmosphere? Was it money? What's your take on everything?
Rider: I think it's more so building the team up. Out here, it's very tough to own a building. Say the team ends next month, if you're out here, you only have a semi, some bikes and some parts where there potentially you could own the land at some point, own a race shop. I think it's just more so you can put your money back into what you're doing. When you're racing, you're essentially pissing it away. I get that as far as the business side of it, and probably taxes and stuff like that. It makes sense. So, I think in a lot of ways it makes sense. Obviously, it's a big challenge. I didn't do it to that level, but we had supercross tracks. We had two. It's a lot of fucking maintenance. It's a lot of work to maintain a track, essentially. I know to have someone to do it, and if there's equipment breaking. There's a lot of elements that are involved in that. There are people who are doing it. It's just I think it's going to be a big change.
Industry Guy: I believe it can work, and it likely will. It will be great on the pocketbook of the team, being based out there than being based out here, I think. There'll still be lots of travel out to here. I don't think it's going to hurt them. I think when you ask a specific person if they would do it or not, that's too specific of a question for each person. Everybody has their own personal things going on, where they want to live… Who knows if I would do it or if I wouldn't do it? They just have so much momentum. I don't see it affecting the way they perform either way, negatively or positively. I think it should be the same.
OEM Guy: I don't think you'll see more teams do it, at least at the factory level just because they're exactly that – they're at the factory level. The operations tied to the factory level are going to be based where the factory is at. Star is different because, yes, it's a factory team, but it's independently owned and operated at this point, so it would be similar to Pro Circuit making that move. But, as we know, Pro Circuit operation is where the business is at. So, I don't see many factory level teams going that direction, but I think there are some definitely positives to it, like, I think the ability to recruit riders is super high, just because typically amateurs love the idea of being with the pros. So, I think it strengthens their ability to entice new riders to the program because of their ability to be around a professional team on a daily basis.
Industry Guy 2: I think it's good. I think for the Star team, they were one of the only teams that continues to train together, even in California, prior to this move. So, I think them being around each other and working together, riding together, training together, I think it will be very successful. They also have some very talented riders. The two supercross champs returning. So, I think it will be good for them.
The Romano's and LeBlanc's are basically right outside with Justin Cooper and Ferrandis which has to be a selling point.
OEM Guy: Exactly. I think people look to that as an opportunity and something that they believe works. I think for guys on the team currently, may not like it because they don't have as much freedom and so much is dictated and controlled and you're having to make so many riders happy that that loss of freedom seems much more attractive in other places. Being somewhere else seems much more beneficial because you're not so bogged down in everything being controlled.
For me as a mechanic, I put myself in those shoes and I'm like, I wouldn't do that. I don't want to work on the water truck after work. I don't want to groom the track after work. All that stuff that you'd have to kind of do.
OEM Guy: From a team standpoint, for sure the guys are going to get roped into maintaining the facility unless they hire someone full-time to do it. Anybody that has been around a facility like that knows you need at least one, if not more, to truly do it the right way and make sure it's done properly to sustain that high of a level. So, mechanics aren't going to want to do that, but I think from the riders' standpoint, it's difficult when you have more irons in the fire. What if you don't want to go on a bike ride that day but this is what the group is doing, so you have to?
It's definitely following a Baker's Factory trend, right? I think when they looked at it, that's what they thought. Like, let's get these guys all together and working together. I think that was the genesis behind it. Do you think?
Industry Guy: Yes and no. I think Yamaha moving to Georgia maybe is a little bit of it, as well. I think lowering some of the expenses to go racing so you can spend money on things that will make a difference is part of it. They're going to have Eli Tomac and Dylan Ferrandis. Can they afford that if they are based in California? I don't know, but I'm guessing that helped. Mechanics and riders living in Florida is cheaper than mechanics and riders living in California. So, maybe that affords them more budget to put towards things that they feel will make a difference on the racetrack and the results.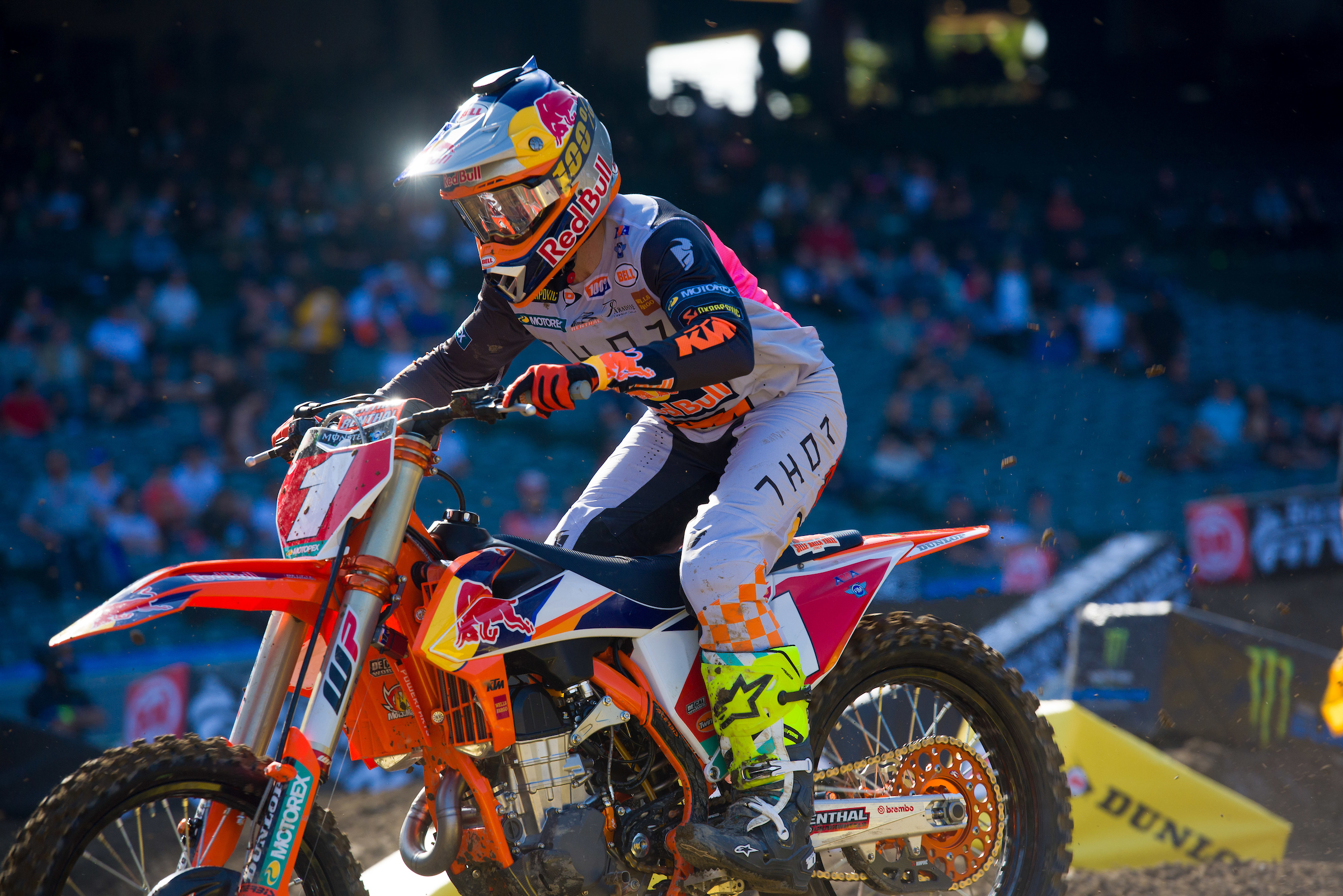 What about Webb leaving Baker's Factory? Is it going to help him? Is it going to hurt him? Lots of talk in the off-season about this move.
Rider: It sucks in a way because if he goes out and he kills it, nobody is going to say a word. But if he gets a seventh at Anaheim they're going to be like, "See? He's a fucking idiot." So, it's literally whatever he shows up as. But I can tell you one thing. A rider's happiness probably means more, at this point. He knows how to get the job done. So, I don't think Coop is one of those guys that needs motivating. I think he wanted a fresh program and something different during the week, and maybe a Sunday off here and there, which would probably be nice. So, like I said, it's going to go either. If he goes out and he does something and he does good and defends the title, or even just gets six wins or five wins or three wins, no one will say a word. But if he doesn't, it's going to be, "Oh, he's an idiot."
Industry Guy: My thoughts are I think Cooper has to make it happen, otherwise he's got egg on his face. I think he will be totally fine. I think he's smart, determined. It is scary when you look at Aldon's track record when it comes to championships. But, I think the moves he is making are moves that are to extend his career and still be very competitive, which for him is winning championships. So, I think it's going to work.
OEM Guy: I'm very surprised to see KTM let him do it, but they're walking a fine line of Cooper is going to go into a contract year at the end of 2022 and of course they're going to want to do everything it takes to make him happy and keep him there, and if that means him leaving Aldon, then I could see why they would allow him to do it. For him, he's been around it. He knows the good and the bad of it, and the guys learn what it takes and Cooper is self-motivated enough that he's going to do the work. Cooper's strength, in my opinion, is not Aldon. It's Cooper himself. So, Cooper's strong points are going to be good regardless of where he is. His mental strength is his strength. He's fit of course, but it's his mental strength and attitude that really allows him to succeed, in my opinion. I don't think there will be a drop off. He's going to be fit and he's going to be fast and he's confident. So, those are the three factors that are going to lead to him being successful.
Industry Guy 2: I think that any time you can give Cooper Webb motivation, he thrives off of it. We haven't seen anybody be really successful after leaving Aldon's. I think he wants to prove that you can win after Aldon. But, I think it will work.
How do you think it's going to go?
Rider: I think he's going to be fine. I think he's going to be around Byrner, from what I understand. But, he's got a good dude in his corner. He's going to have good people to ride with with the Lawrences. I don't see it going bad for multiple reasons, because again, Cooper is such a motivated person. I think by him leaving and people already saying it's a mistake, I think he already always has this chip on his shoulder, which I feel like every great champion does. I think it's just going to put a bigger chip on it and prove everybody wrong.
Industry Guy 2: I think he's gonna use everyone questioning this, he's just going to use it as motivation. From the few interviews I've seen, it seems like he's going to use it as motivation.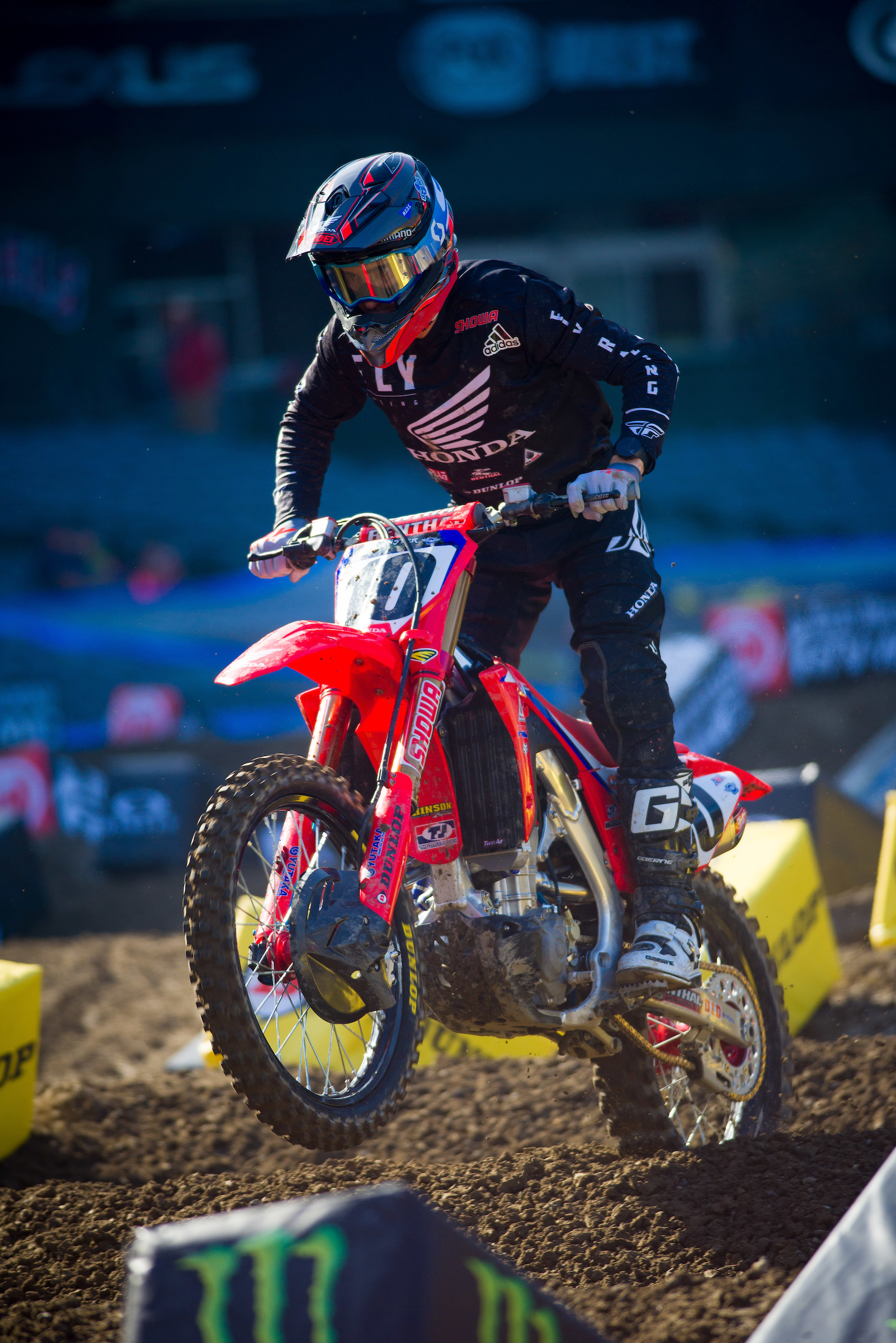 What about Brayton's move back to MotoConcepts?
Rider: I listened to an interview he did with you. It sounded like to me he was the team manager. I can't imagine trying to race and also trying to do that job. It would not be fun. So, going into your twilight year, you would probably want to eliminate all the stresses and just ride the dirt bike. I get it. He was very successful there. Why wouldn't he go back there?
Industry Guy: I think he's going to do fine. I think he's going to be a consistent top-ten guy. It would be cool and awesome to see him get another podium. I think that's a tall order. I think his return is more about him finishing on his own terms, on equipment he can trust. I think he lost trust in the equipment he had last year. Obviously, he had a big injury due to a mechanical. So, I think it's going to go great. I think it's a fine way to go out on a great career. I think it will be fine.
OEM Guy: I think he's deserving. Clearly he's a guy that is competitive. He can run top five. He's clearly a top-ten guy, and anybody that's at that level should be getting support from a high-level team, in my opinion. It's not a full factory bike, but I think those guys have shown they've done a pretty good job with some good riders. They seem to have pretty decent equipment. Yeah, it's not the highest level, but they seem to have a good operation with some good equipment. And, his tie to Honda, surely he'll get some good support from them directly if there's an issue, I would imagine.
Industry Guy 2: My opinion is, I think he wants to race supercross only. That's a supercross-only team. He doesn't have many options, in my opinion. He knows the personnel. He knows the bike. He knows what he's getting into. So, I think it's easy for him to do that move. I think that's the easiest thing. It is just easy for him. No reason to go learn a whole new bike, new team and everything else, just for maybe one more year.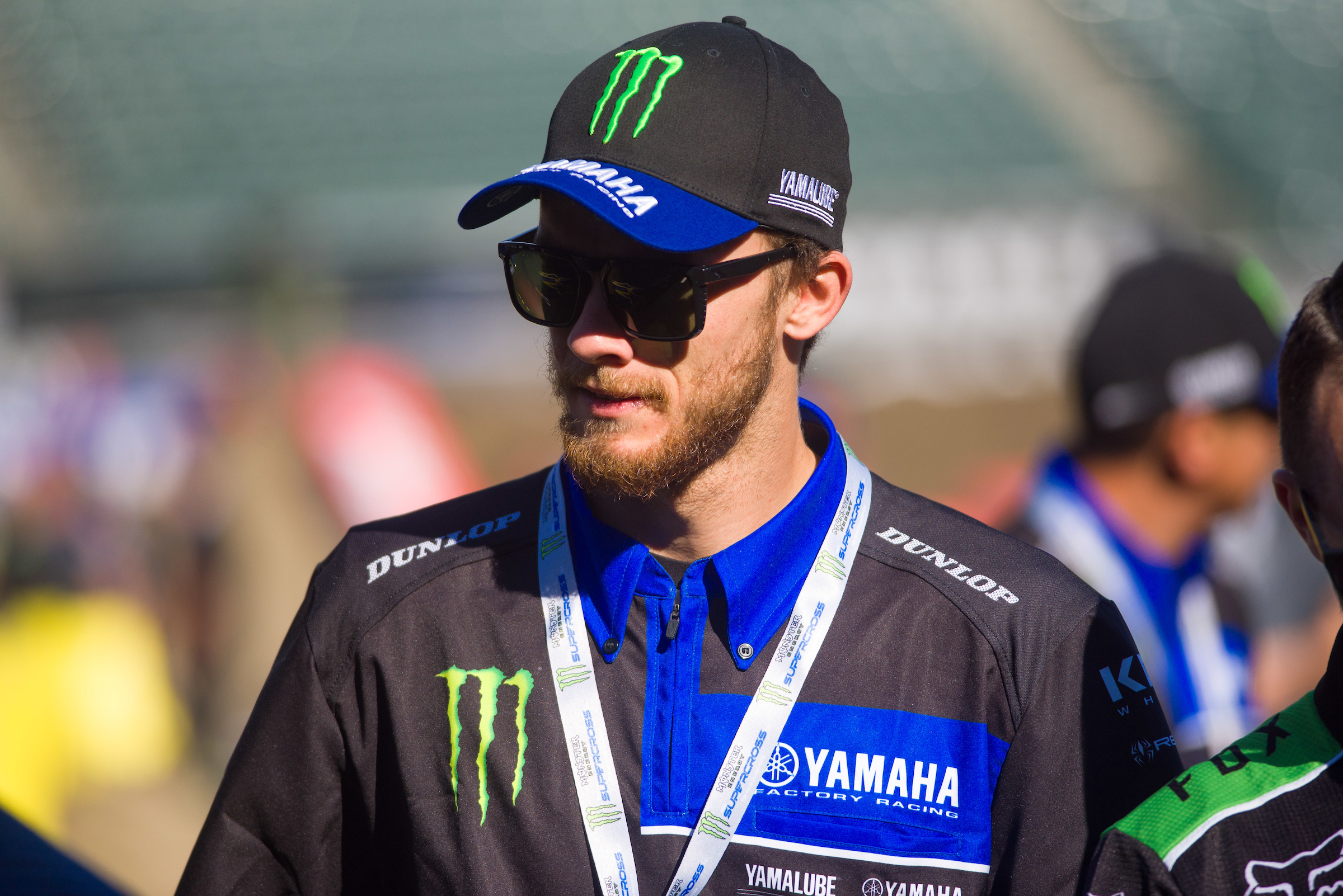 AP to KTM and Baker's Factory. Is this going to suck the fun out of Aaron Plessinger?
Rider: I think the saving grace is having Mookie down there with him. They've trained together a lot in the last couple years. They get along good. They have a really good relationship. So I think that honestly could be the saving grace to keeping what fun that you can in it. I think he (AP) kind of was trimming up all season long, in my opinion. So, I have to think with the track record of the team and everything over there, that I have to say it almost has to keep trimming up. I don't see it really going any other way.
Industry Guy: I hope it doesn't suck the fun out of it! For some reason, I just don't think it's going to go better than what it was going this year. But, also a part of me, it took him a while to figure out the 250 class. It's fair to say it would take the same amount of time or even more to figure out the 450 class. I think this year we saw him figuring it out. So maybe team and bike aren't as prevalent in that mix as what some think. Maybe it's just Aaron maturing and getting to an age where he's figuring out himself and he's going to move to this team and be totally fine and continue on to fight for podiums, how he was kind of this year.
OEM Guy: I think he would have been better off staying where he was at, for sure. I really don't know what the factor was that didn't allow him to stay at Star, if it was because of Eli coming over. I think he was going to be at his best if he stayed at Star.
Industry Guy 2: I think they hope it goes just like the Cooper Webb transition went. I don't know that it goes that good. Aaron was awesome this year, both supercross and motocross. He was better all-around, so I think he's becoming a better rider. I think him going to the Baker's Factory will be good for him, and maybe give him some structure and help him out. I do think he wins a race next year, which he hasn't done, I don't believe. I think it will be good for him. I think he wins a race next year.
I think he was trying to go back to Yamaha once thing started to turn around a little bit.
OEM Guy: I don't know the detail of that, but I do believe from a personality fit and an organizational fit I don't see him surviving at KTM, and especially because he's not going to be with Cooper Webb. You would think the draw of being there, being with Cooper Webb, but now he's not going to be with Cooper Webb. So, you lose that dynamic of something that could have helped him through it, but now he's going to be thrown into an environment that maybe isn't just good for him.
What about Mookie and the two-year deal and riding outdoors? How do you think this is going to go?
Rider: I'm honestly stoked to see him ride outdoors because the years that we did see him ride with TLD and stuff, he was pretty damn good and I don't think he really trained that much then. I don't know. That's not fair to say. Probably not wrong about that. So, I don't think he really took training seriously until he started working with Swanny, anyway. So, I think it could be cool. It just adds another element, another person out there racing. To me, it's awesome.
I'm surprised they gave him a two year deal. And, with two years outdoors too. You know who you're getting. He's going to be good. I just don't know… It's hard to do a whole year. It's stupid to say that and it sounds dumb, but I think once you go back to that, he might go, "What did I do?"
Industry Guy: I'm not sure yet. I see him being kind of the same again, which is like a fifth to ninth-place indoor guy, for the most part. There's obviously races where he goes up or down. I do feel that outdoors will be a struggle in the beginning. He hasn't raced it for a long time. When I say struggle, that's more like tenth to fourteenth finishing, in the beginning until the series thins out, I guess. Obviously, injury changes things. I think he will be less competitive in motocross than he is in supercross, but I think he will improve to become the same guy outdoors as he is indoors.
OEM Guy: I think to do two years for the contract was aggressive. I could understand maybe doing a one-year. I think the outdoor part of it, it's no secret that he never wanted to do outdoors. I don't know why that changes all of a sudden. I think it changes because he's on a factory team and he's going to get paid. I wouldn't expect much from a results standpoint, but also I don't know that there was many great options available to them. So, doing one full year is understandable. Giving the two-year deal, I think was not necessary.
Industry Guy 2: From my understanding, Malcolm was always open to ride outdoors, just not on his own dime, considering the money that is to be made outdoors. So, he rode for outdoors maybe last time with TLD. I'm not sure. He wasn't terrible. Top-ten guy. So, I think it's good. I think, again, he'll be going to the Baker's Factory on a good team with a two-year deal, so he's not having to prove himself right away. So, I think that it will be good. I think he'll be fine.
I don't think he was in shape last year. I think he needs to get some whip-cracking from Aldon.
Rider: I heard that on a lot of the bike rides, especially last year when the teams amateur riders were beating him, it wasn't great- that shouldn't happen.
Honda, there's a lot of staff moving around there. TLD has picked up some guys. Josh left Honda and Jade Dungey left Honda. Ollie Stone to TLD and. Derek Dwyer left Star. Derek Rankin left Star. What's your take on all the moves going on behind the scenes? Any of them going to be impactful, to you?
Rider: I think it always is impactful. It's almost like we get two silly seasons, which doesn't really happen that often, in my opinion. Normally it's riders moving around every so often and waiting for a couple of the top guys to fall into place, then the rest is domino effect. We're kind of seeing that with staff now. I think some of that is people not wanting to move or just wanting to change, simply. Honestly to me it's exciting because I don't feel like we see that that often, especially with key guys on teams that you think probably aren't going to leave. Even Kehoe leaving and stuff like that. I feel like it's kind of a big year for staff as well.
Industry Guy: I do think that the strength of your staff and the knowledge of your staff goes a little under the radar in the eyes of some. I feel it makes a great difference if you have really good staff educated that work well together. I believe it uplifts the results of the riders on the team. So, given the move, I see Star and Honda having the biggest challenges to return at the same level they were at this year. Some of these other teams that are getting these other guys I think will see a bump. But a lot of these moves are geared from commutes, from long drives. I think part of the moves of people leaving Star is due to them moving to Florida.
I will say that I think TLD is making the biggest jump in building their team, as far as staff and knowledge. I think they will have a very, very strong staff that will lead to them being very competitive.
OEM Guy: I think TLD GasGas has done a nice job bringing in some good people. I think that's just being aware of who's out there and taking advantage of the opportunity to bring good people into your program. I think a lot of times you strengthen your own program by weakening others. So, I think that's what GasGas has done. They've maybe weakened some others and strengthened themselves. I think they've probably had the best move, but Honda is a tough sell just because of the location and commuting to that area, but I understand that they're going to be moving to the Corona area, as far as the racing operation goes. So, maybe that will make it more desirable for people to be a part of that program. But when you're up in the LA area, it's super difficult from a travel standpoint being an employee to make that trek from SoCal to Torrance.
Industry Guy 2: I think Honda might be affected by that the most. I think they all brought some value to the team, for sure. Josh (Wisenor) seemed to be in charge more of the 250 program. So, curious to see who they replace him with over there. But, I think it does affect them a little bit. I think that some of these guys are getting older and have been in there a long time, like (Erik) Kehoe. So, I think you'll start seeing some guys step up into those positions. I think it will affect them. Do I think it affects them to the point to where they can't win races? Of course not. But, they definitely need to replace them. Not everybody is easily replaceable, in my opinion.
Who's your favorite for supercross '22 right now?
Rider: I feel like I'd be an idiot to bet against Cooper Webb.
Industry Guy: Cooper Webb.
OEM Guy: Cooper Webb. He's the best guy. There's no doubt he is the best guy, and I don't see why that would change.
Industry Guy 2: For me, my supercross pick would be for Cooper Webb to defend his title. In 2020, he actually was up front and had that crash in Dallas. Had he not had that crash, I think he could have contended for that title. So, I think that after last year's performance, you got to pick Cooper Webb.
Do you think Ferrandis takes a step up? Do you think this outdoor title and his season and all of that takes a step up?
Rider: Yeah, a hundred percent. I don't think he didn't come in prepared last year at all. Going into the first round, to get that second even, I was blown away with what I heard about how little he had rode.
Industry Guy: Yes. I think for the next two to three years, Ferrandis will be championship contender indoors and out and raise himself to be "the guy." Absolutely.
OEM Guy: I think you'll see Ferrandis be better than what he was in '21. Obviously, he came in hurt. It's tough. That class is no joke. First year, it's no joke. You'll see him improve, but I still believe Cooper Webb is the best guy in the class, hands down, from a consistency and ability to string together a championship. He'll win races. I just think he's going to have the night where he crashes or something and gets an 8th. It's much more difficult, as we know, to run through the pack in supercross than it is in motocross. So, an 8th is much more feasible on an off night in supercross than it is in motocross. Cooper Webb doesn't get 8th. Cooper Webb gets third on a bad night, and that's why he wins the championship.
Industry Guy 2: I think he steps up. You got to remember, he came into supercross injured last year. He had a big crash right before the season. Then, I think he got second at maybe the second race of the year. So, I do believe that he is going to be a race winner and a podium guy. I don't have him for the title, but I do think that he will be way more competitive next year.
How is the supercross series going to be in terms of COVID and getting negative tests and getting vax? Our industry doesn't want to get vaxxed. This is going to happen. It's going to have to be cleared at each stadium and negative tests and all that. Is it going to affect the series? What's it going to be like?
Rider: Unfortunately, we're going into about year two and a half of this, so I feel like at this point we all kind of understand what's going to have to happen. I know that regardless of the sensitive subject, if you throw in the vaccine and this and that and a lot of people view it differently, and that's fine – but I think we're getting good enough at it now. I just think we're all aging a hell of a lot quicker. Even last year, it was like, if I test positive, I could ruin a title s. Say, you get it the week before the other coast goes back… The whole time for me, I was so stressed that I was going to ruin a championship that I never left my house.
Industry Guy: I don't think it will look much different than how supercross looked this year. Testing I think maybe is here to stay for a while. But, if we get into a situation where we have to have the vaccine to enter a stadium, I think the series would make a pivot before forcing the industry and the teams and the riders to do that.
OEM Guy: I think people believe that they can circumvent the rules or beat them with these online petitions that are meaningless, or strong-arm the promoter in thinking if superstar rider X doesn't want to race because he doesn't want to get vaccinated, then the show is going to go on without them. I think they believe they hold more clout than the promoter or the venue or the team, for that matter. The show is going to go on with or without them. So, people need to comply with the rules, and that's the bottom line. I think you'll see that people will get the shot. If they're told they need to get it, they're going to get it. I don't think someone will leave as a racer because they don't want to get the shot. I don't see someone walking away because of that.
Industry Guy 2: It's hard to say. I think it will be okay. I think we're seeing football stadiums fill back up, and things starting to look normal again. So, I think it will be okay. I think it will be a lot like 2021 was, meaning COVID tests and all that stuff. But, I think it will operate well. From what we've been told. As of now, you don't have to be vaxxed. You can just get the negative test, but if the stadium is to require it, from my understanding, you would have to get the vaccination.
Why do you think that industry is so hesitant on the vaccine?
Industry Guy: I think it's just dirt bike culture and the type of people we are. The moto industry is not risk-averse people. I think that's largely to do with it. They prioritize other things… It's like when you prioritize fear over your own well-being or being able to live your life.
Industry Guy 2: I have heard some riders say that if they have to get the shot, they will. So, you got to remember, most of these guys don't have a plan B, so if they can't race motorcycles, then I think they have to do it. Not everybody has to agree with it, but I think that they might have to do it.
You look at NBA or NFL and lots of players are missing time because of COVID tests and we only had A-Ray and the MotoConcepts mechanics in SX.
Rider: I didn't say anything last year because I was scared of what it would cause, but I had tested positive I think the Sunday after Christmas which gave me exactly ten days before Houston. I was at the track. I woke up on the Sunday and I couldn't taste anything. That's the only reason I knew. So, I called everybody I had been around. I was testing the 450. I'm like, that could just ruin the whole team's chances in one day. Luckily, I don't know how no one got it, but I was the only one that got it.
So, you think it's going to be an issue supercross '22?
Industry Guy: The way everything is going, I don't see how it's not going to be a topic or a thing or stress, regardless if you do get it or don't. I really don't think many or any riders are going to do it. I really don't.