The second triple crown of the series went down in Arlington and it had some fireworks. In the Supercross Live broadcast Daniel and the crew were wondering if Jett could go undefeated and I thought that was a little premature of a question. Well, we found out that Jett is human and can make some big mistakes, as he should because he is still very young. The 450 class could of also been Jason Anderson's but mistakes on his part robbed him an overall. Let's break it all down shall we?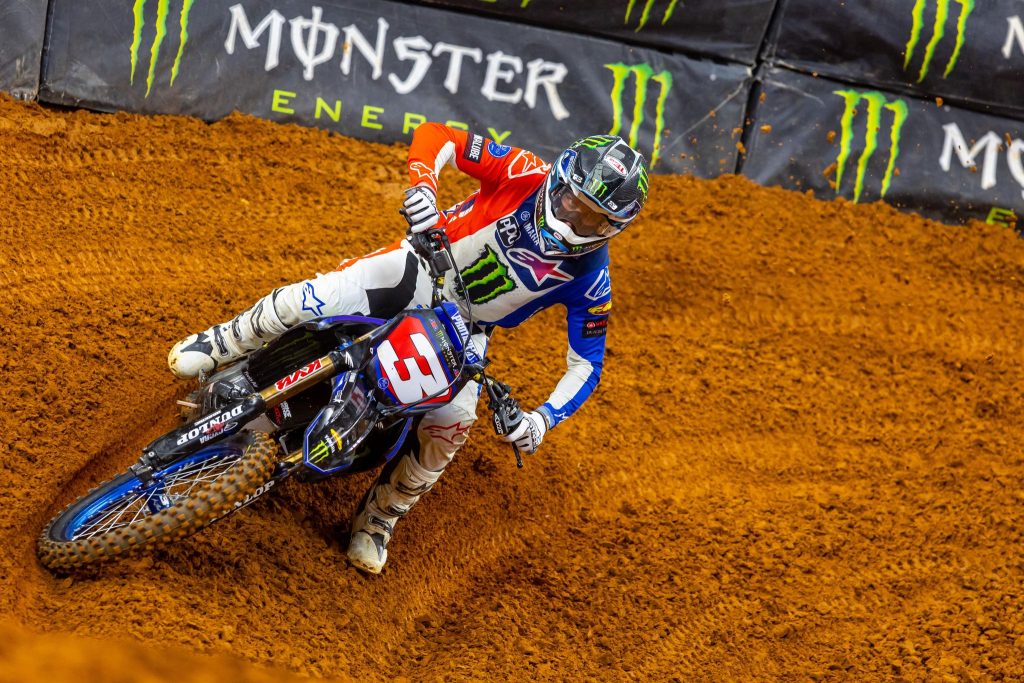 Eli Tomac: (3-2-2) Tomac put himself in good positions, had a bit of luck and knew when to push, but more importantly know when to not push. The Anderson/Mookie crash helped him the first moto and looked to be the only one that could run Anderson's pace. The whoops proved to be where Tomac would lose time to Anderson as the Kawasaki just looked better through them as they got more square. Daytona is going to be a hard place to beat Tomac so we will see how Anderson handles him when we get outdoors-ish.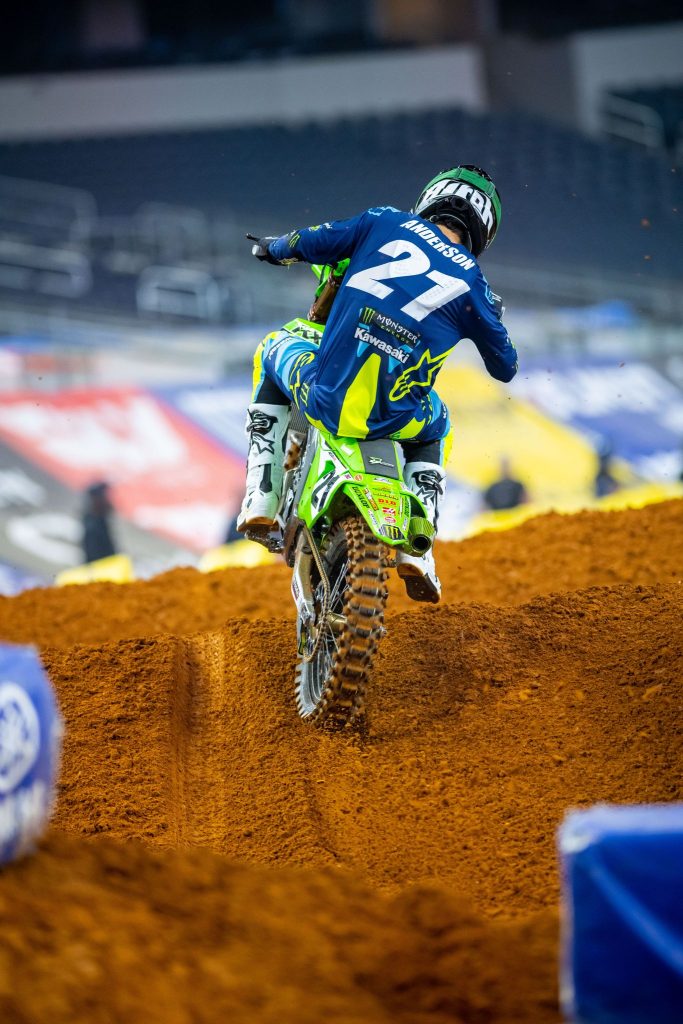 Jason Anderson: (6-1-1) As of right now there is no one that has the raw speed that can keep up with 21. His corners and his way to find rear wheel traction is unmatched at this point. He does need to work on his decisions to pass riders as the Mookie incident was his fault I feel. The race line was to cut back down then three out and Anderson kind of stuffed it in there at an angle that wasn't going to favor him. I do like that he kept his head cool after Mookie steamrolled him to get to his bike. That takes some willpower not to freak out on someone when they run through you like a fullback. However, I do think Mookie's fourth down and inches move to get to his bike was warranted.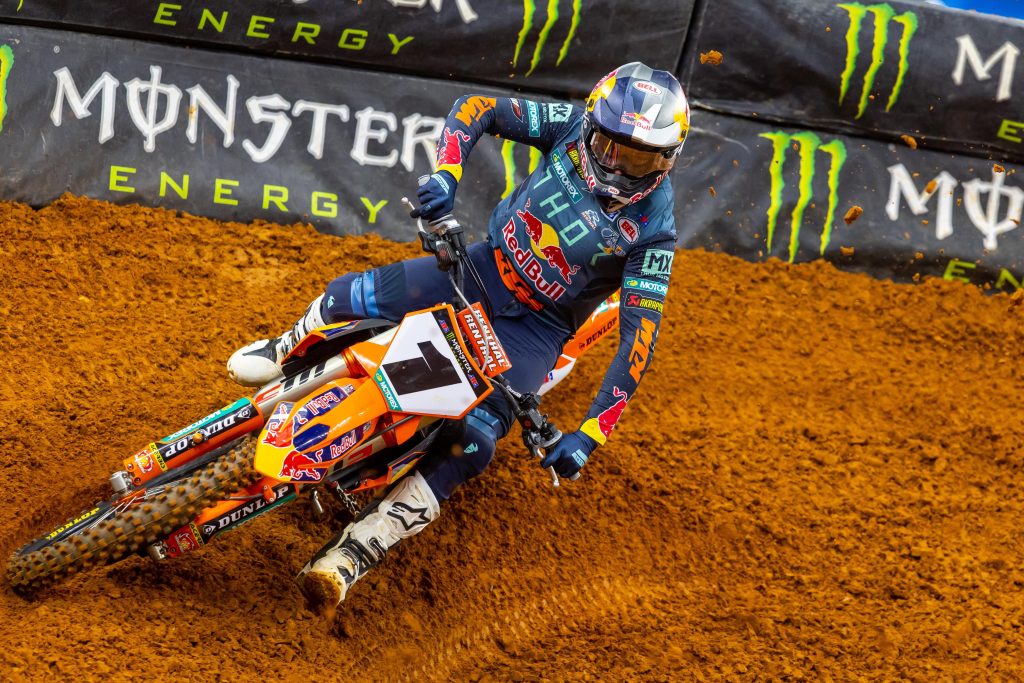 Cooper Webb: (1-4-4) It's looking like Cooper is starting to get his east coast legs under him. This was the first week that he got to race with the same setting as the previous week. It's tough to race on new settings every week and when you're at this level you need confidence on what your bike is going to do. The KTM didn't look horrible in the whoops and to me, Webb looked like he had some front end traction. Maybe we will see Coop on the box more now since his starts are also starting to come back!? Hmmmmm.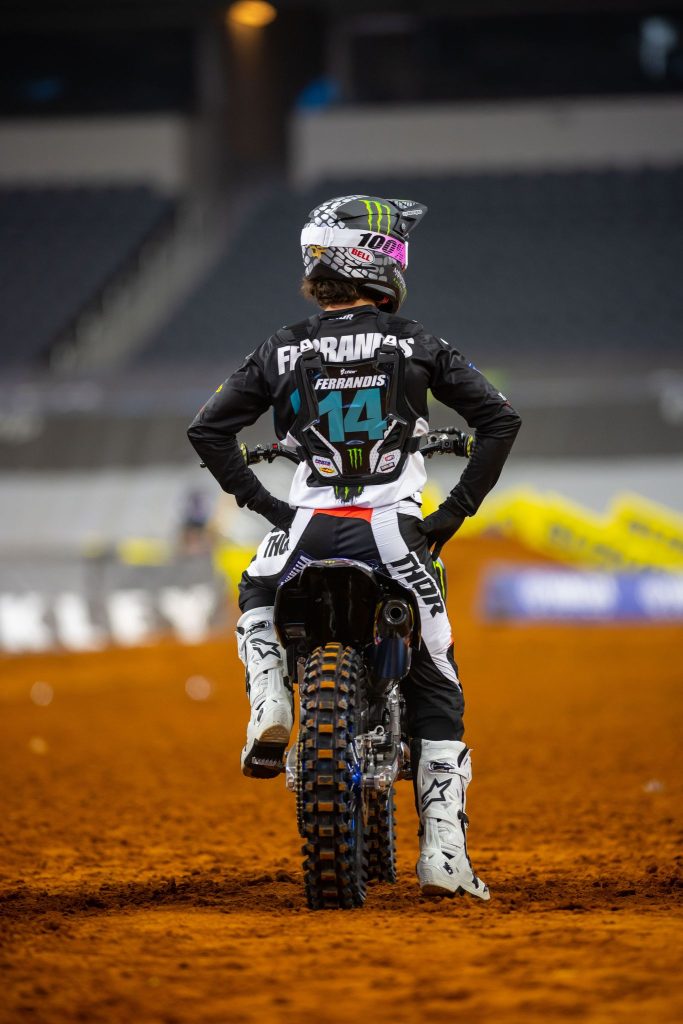 Dylan Ferrandis: (9-5-8) Dear Star Yamaha, can someone please help Dylan with starts please?  The dude is good, he qualifies good, but his starts are complete dog shit. That is all..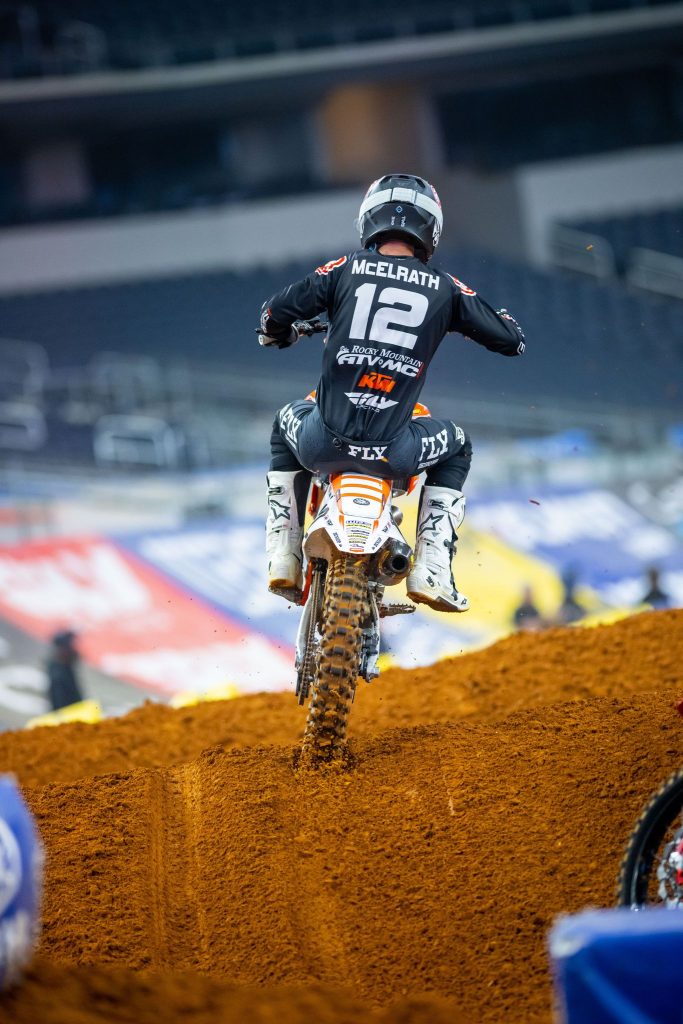 Shane Mcelrath: (10-12-7) Shane is quietly getting better with each round. His moto scores aren't indicative of how good he rode. His starts are great and with a little more strength, he is going to be in that top 8 or so by the time we get to round 10. Have you seen this dude with his shirt off? Shane looks like he isn't scared to hit the gym.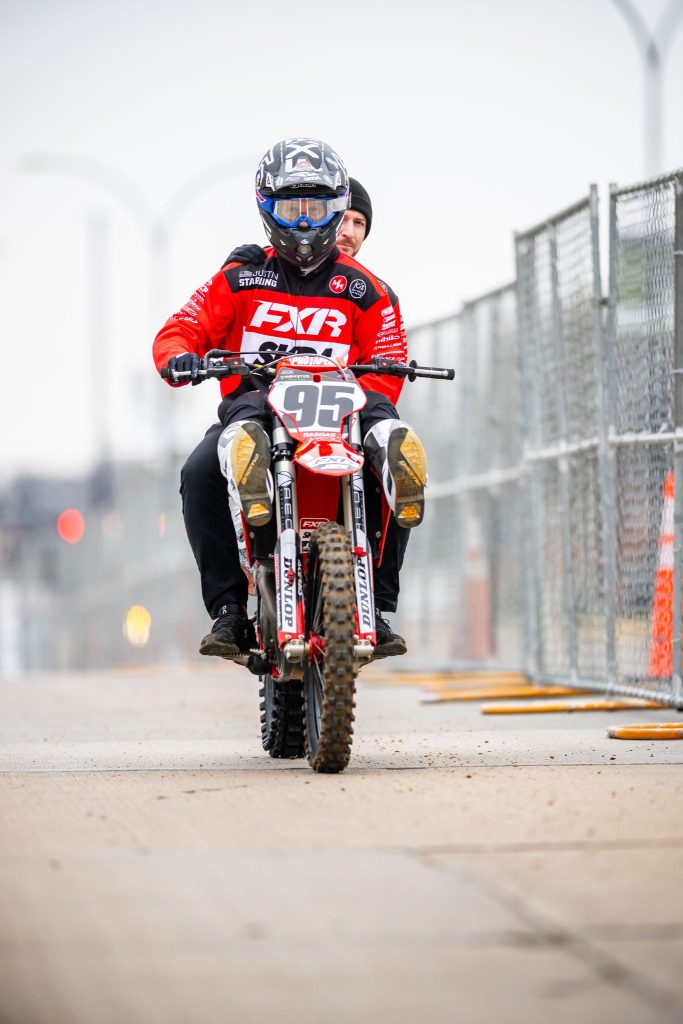 Justin Starling: (18-17-17) I am impressed with Starling. Week in and week out he is putting it into these mains as a privateer and he is doing it with control and great technique. Starling looks good on the bike and has a calm riding style about him when he's racing. It looks like his switch to Race Tech then back to AEO has done him some good as his bike looks more balanced and seems to fit the way he rides. Looking good on a bike is not easy to do when you're as tall as Starling.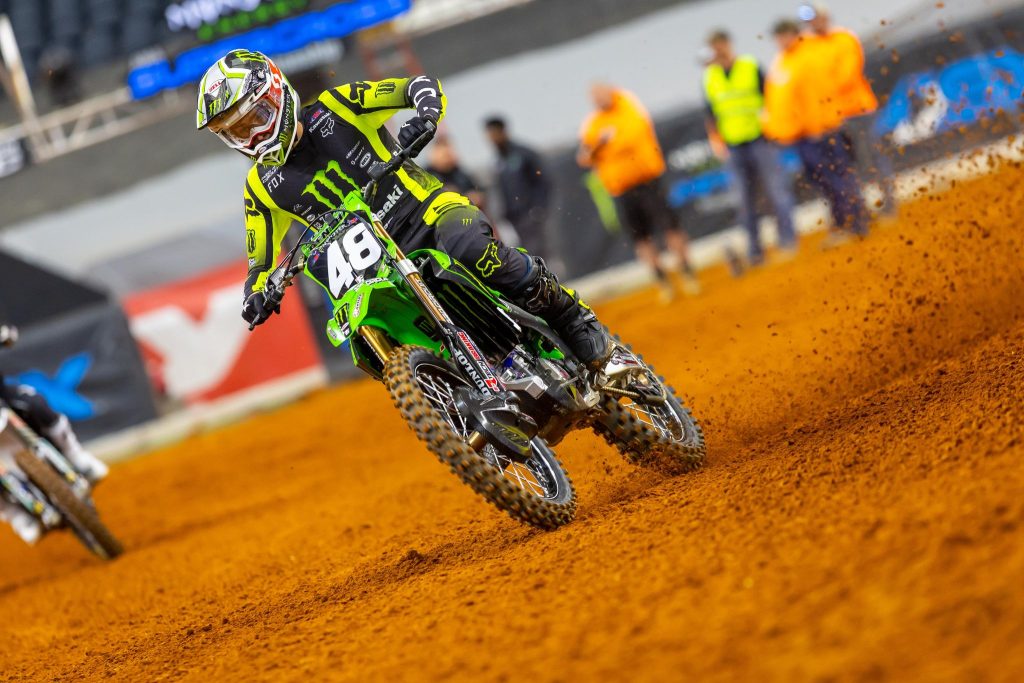 Cameron Mcadoo: (2-3-1) Who would have ever thought that we would say that "Ram It" looked to be in the most control at any given race. Well at Dallas, Mac looked and rode that part very well. Crazy to think that not long ago, this guy didn't have a ride and was driving Christian Craig's motorhome to some outdoor races. Cameron is the shining light of Pro Circuit right now! He is sharing the red plate with Lawrence coming into Daytona! A place he won last year!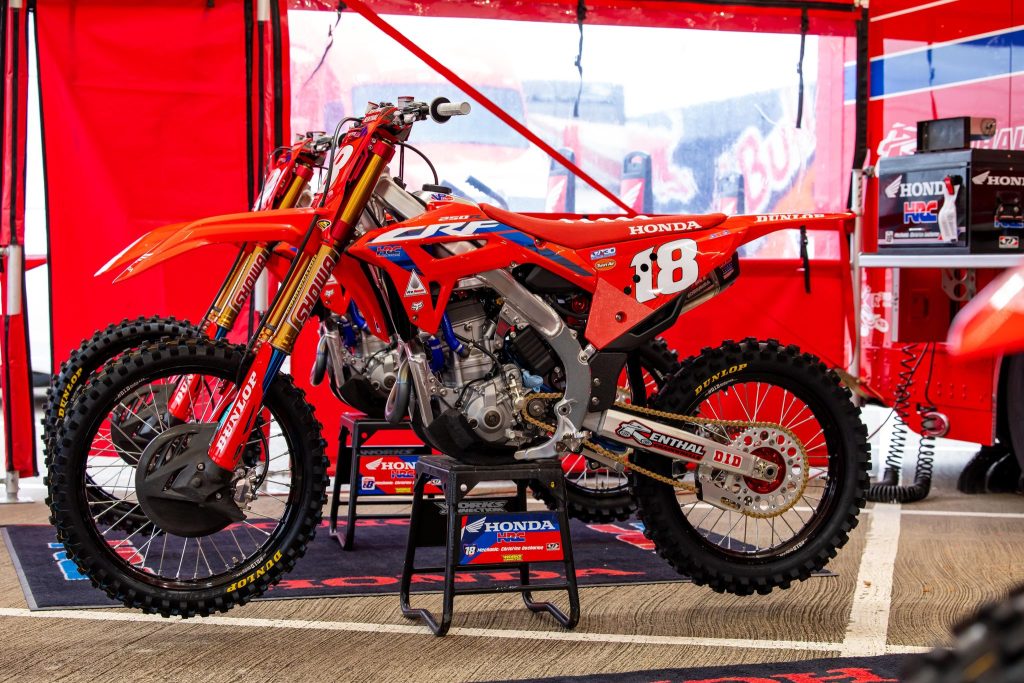 Jett Lawrence: (4-1-10) I almost was pissed off at Lawrence with that finish line cross jump, but I held it together and was thankful that it wasn't on purpose. The tuff block grabbed him a bit up the face and forced him over into Forkner which forced both riders down hard. It is a serious bummer that Forkner could be out for a couple weeks, but I am happy to see Jett really show some emotion on how bad he felt that Autin got hurt. THIS IS WHY YOU CAN"T HATE THIS KID! He says all the right shit! His ride on Saturday night kinda looked like the old 2021 Mcadoo was riding his bike, but we can guarantee that he will clean it up and get back to winning soon. I mean the kid was third overall combined in qualifying!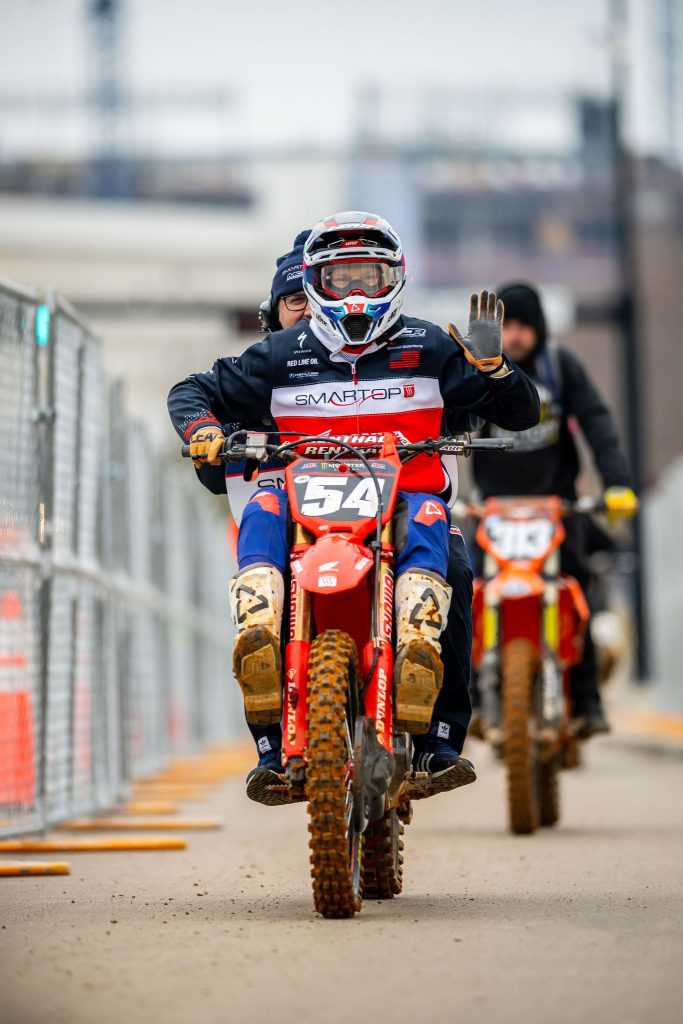 Mitchell Oldenburg: (5-6-5) From a DNQ to a fourth place overall. From what I hear, there was a faulty part that forced the problems for Mitch last week, which sucks because he could be a top three rider in points when this thing ends! The Motoconcepts Honda team has some quality riders this year and is getting A LOT of TV tiime! With Vince running near the top ten and Mitchell going to be a consistent top five rider, this team has come a long way. Chad at XPR is a one of the big reasons why this team is doing so well more consistently.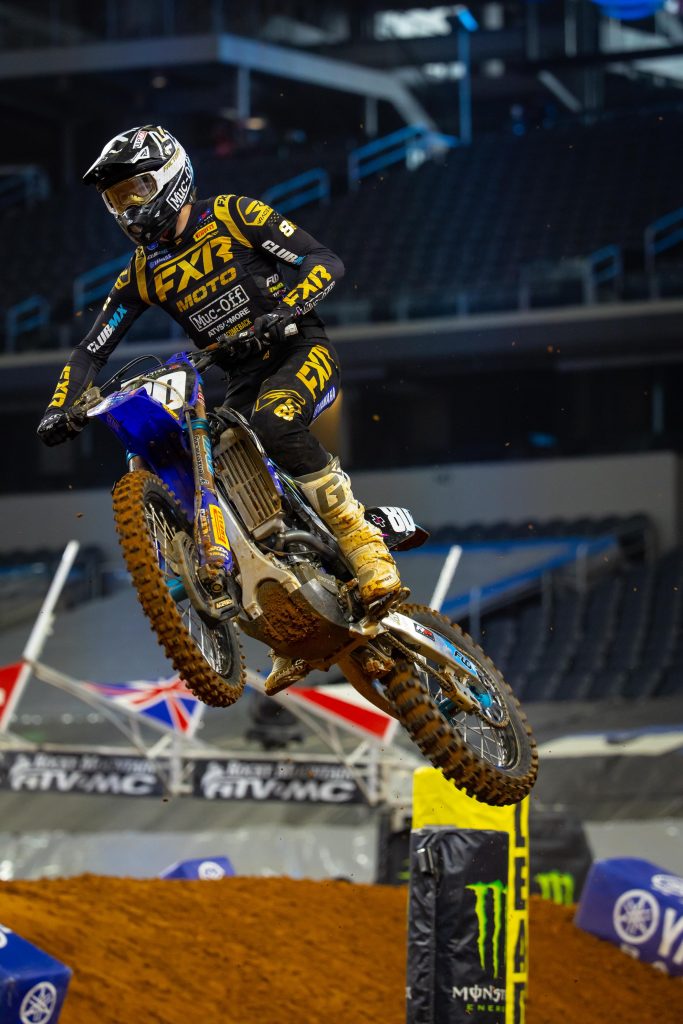 Enzo Lopes: (11-7-6) Enzo is a surprise to me this season. He has held it together these past two races and seems to have kept the crashing to a minimum. Maybe having Phil push him week in and week out at Club has toughened him up some? Maybe all the ribbing that he gets from Phil is giving him a stronger edge on the bike! Kudos to a sixth place Enzo and the Club MX team!