Remember when there were 4 different winners in 4 rounds!? It was one of the deepest years in the history of the sport… until it wasn't. Since then, we've had 3 different winners – Eli Tomac (6), Jason Anderson (5), and Marvin Musquin (1). The more things change, the more they stay the same.
Along the same lines, the championship does NOT start in Daytona. Far from it. Once again this season, the leader leaving Daytona won the championship. That makes it 23 of 25 points leaders leaving Daytona that have won the title going back to 1998 (when Daytona was moved to round 9 or 10 each year). Only Chad Reed (2009) and Ken Roczen (2021) have lost the title lead after Daytona. Once again, the more things change, the more they stay the same.
But for all that's stayed the same, there's been a lot of new this season. Let's take a look at a few rider stats that highlight something new.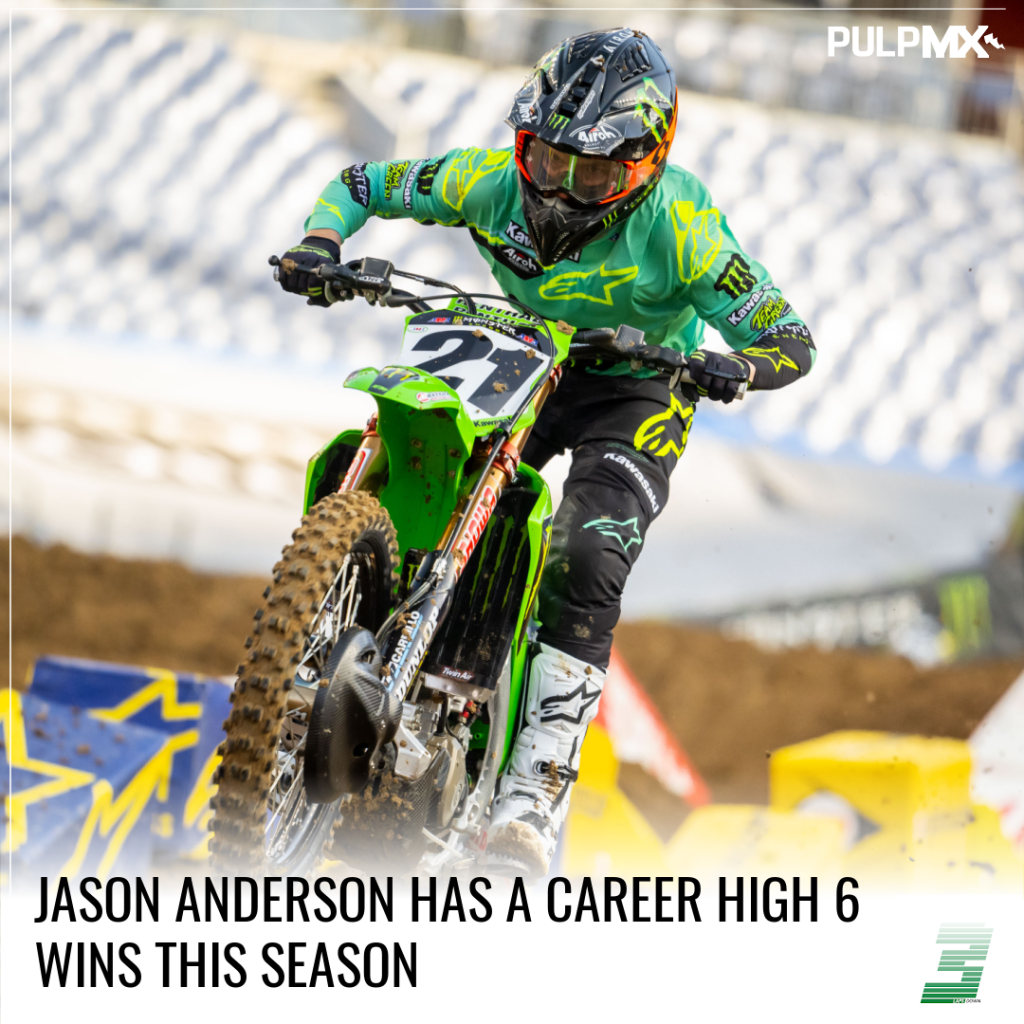 Jason Anderson has re-emerged as a title contender. He's not entirely topped his 2018 championship season, but his 6 wins this season nearly double his career total. He started the season with 7 wins and now has 13. He's also led 10 mains and 124 laps, both series leading stats and career bests. Green is good for Jason!
Chase Sexton has emerged as a 2023 title favorite. Leigh Diffey and Daniel Blair are both on record saying that Chase wins the 2023 championship and with good reason. Chase has set the fastest main event lap 6 times this season, notched his first career win, and been on the podium 7 times. Now he's just got to solve for losing positions in 13 of 26 main events.
Malcolm Stewart is having a career year at 29 years old. He got his first 2 year contract and moved to the Baker's Factory this season… and it's been a successful recipe. He's been on the podium a career high 3 times and he's scored +43 points more thru 16 rounds more his previous best season in 2020. The only thing missing now is a win… can he do it at the last round?
Cooper Webb hasn't won in 15 rounds. Not all new news is good news. Cooper Webb has simply not been the Webb we've become accustomed to since he joined KTM in 2019. A couple of not so good stats stick out. First, no wins the entire season. Second and maybe most important, he's lost positions in 6 mains. In the previous 3 seasons he'd only lost positions in 5 mains total. He used to be the most feared rider with 5 laps to go, but this year, he's just been… okay. Maybe most interesting are the rumors that he'll be sitting out the Pro Motocross season with KTM adding Tony Carioli and Ryan Dungey under the awning. Stay tuned.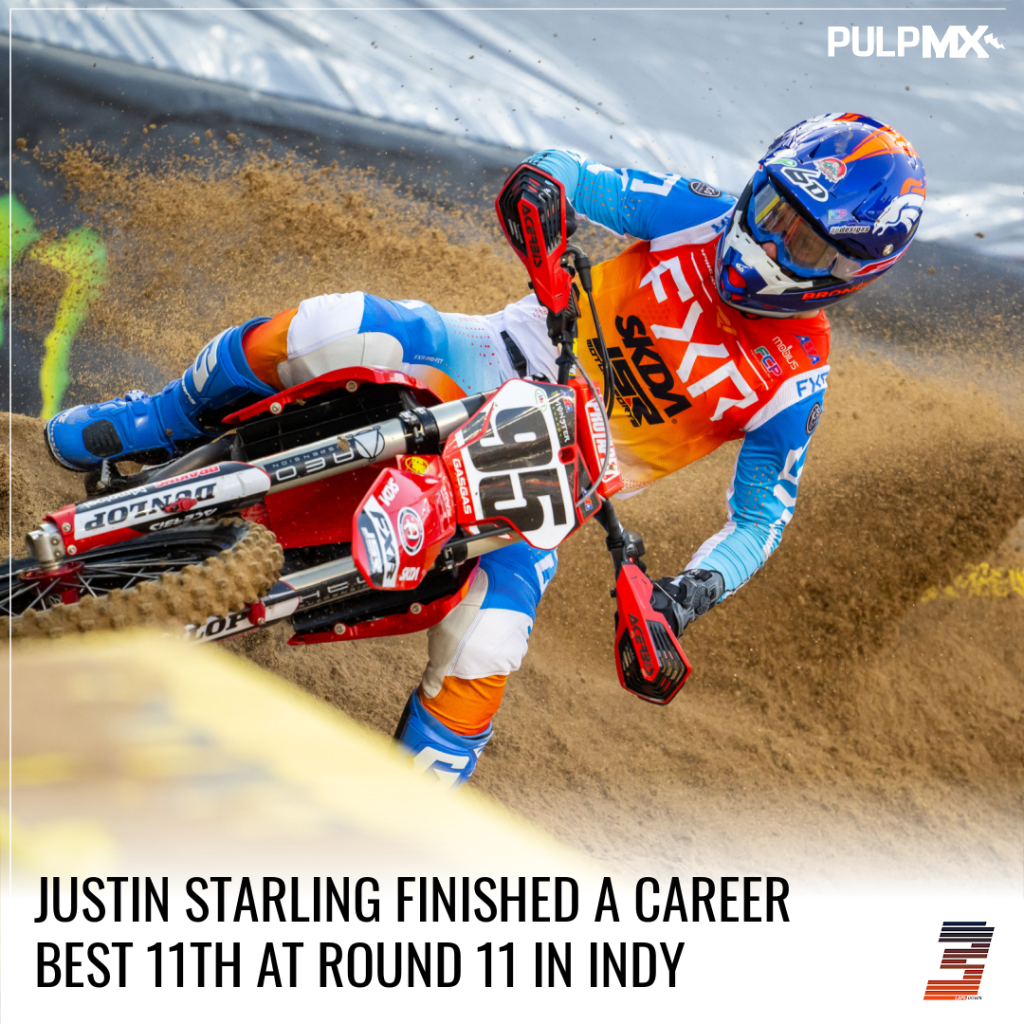 Career bests for Brandon Hartranft (8th), Shane McElrath (7th), Alex Martin (9th), Vince Friese (6th), Ryan Breece (10th), Justin Starling (11th), Cade Clason (10th), Mitchell Oldendburg (9th), Freddie Noren (11th), Max Anstie (11th), Kevin Moranz (16th), Logan Karnow (15th), Joan Cros (18th), Tristan Lane (17th), Justin Rodbell (18th), John Short (16th), Austin Politelli (16th), and Scott Meshey (21st)
Jett Lawrence (Hunter's brother) won his first supercross championship. He's won 4 mains and set the fastest lap 5 times on his way to clinching the title one round early. While he made mistakes at multiple rounds, he had the speed to recover and still stand on the podium at every round. We'll likely see him line-up for one more season in the 250's while also racing select 450 events to prepare for a rookie 450 season in 2024. Anyone doubt this is the first of many championships?
Hunter Lawrence has emerged as a 2023 title favorite. He's won the last 4 out of 5 mains, including the east/west showdown 3 weeks ago in Atlanta. He's not had the blistering speed that Christian Craig has shown all year long, but he's put himself in great position early in races with the best average first lap position (4.0). Take away that one crash in the whoops at round 6 in Anaheim and this is a much different championship battle.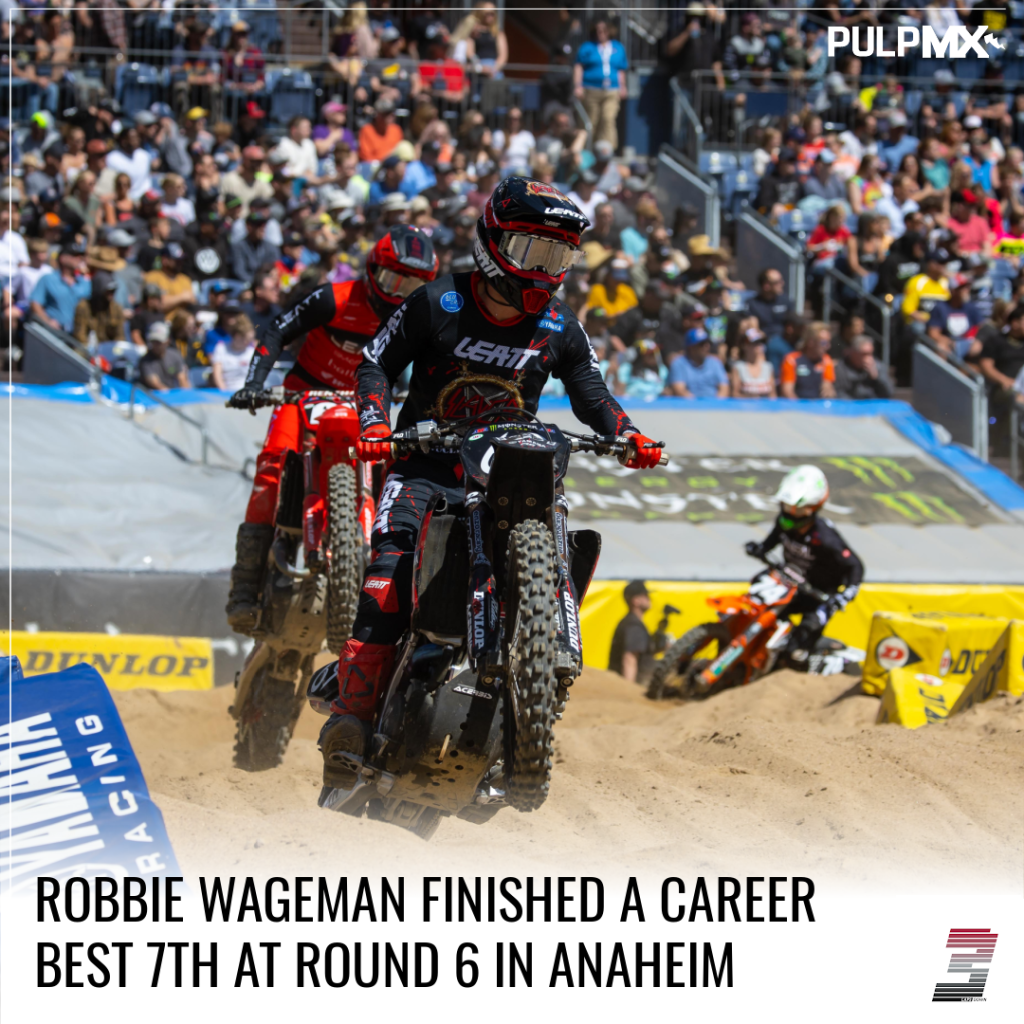 Last but not least, a nod to Robbie Wageman of the Team Solitaire Nuclear Blast Records Yamaha. Not only does he ride for moto twitter's favorite team, but he also finished a career best 7th at round 6 in Anaheim. Oh yeah, he's also sitting 8th in the 250 west standings topping his previous career best 17th in 2019 and 2020.
Wanna chat about stats? Drop me a line @3lapsdown on Twitter or Instagram.