The penultimate round at Ironman didn't disappoint as the track provided some great racing in both classes. This is one of the tracks I have not had the pleasure to ride, but man does it look fun! A mix of some big jumps and fast straights has me salivating from the high dez! Travis Preston came over for a mountain bike ride Saturday morning and we ended up watching four hours of racing from the couch afterwards. Here is a blend of mine and TP's thoughts.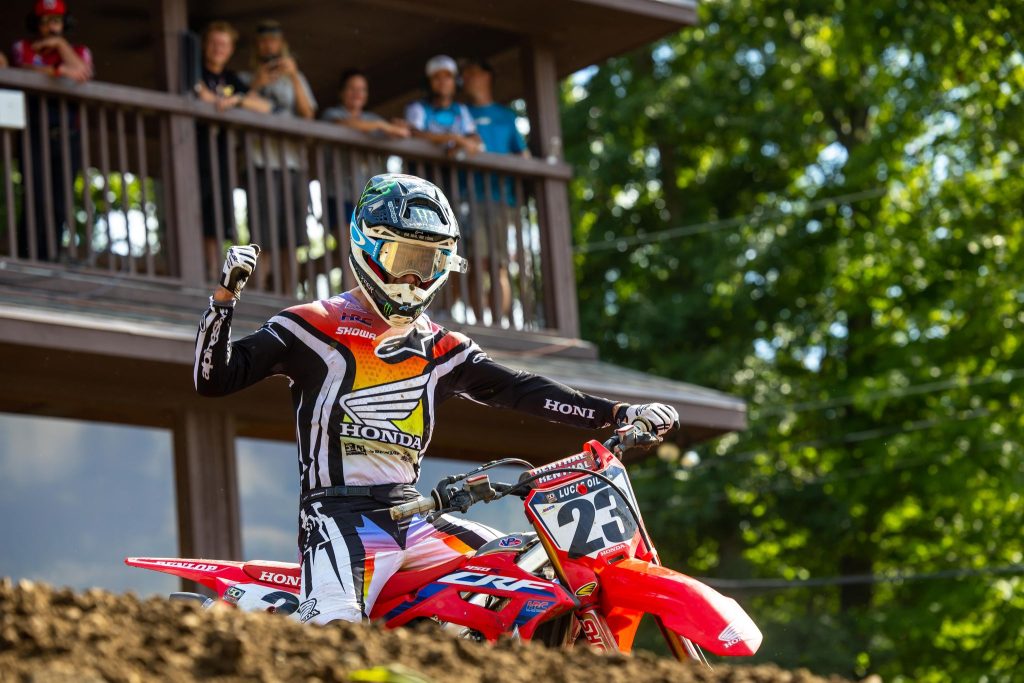 Chase Sexton: If you would have asked any one of us media guys if Chase Sexton would have been as good as Eli Tomac outdoors in 2022, I think almost all of us would have said, you're crazy. TP mentioned that you have to be a smooth rider to be able to ride a red bike and I chuckled, but in all reality he is not far off base. If you look at Chase, Ken, Jett, or Hunter they all are smooth riders. You have to be efficient to be able to ride the Honda chassis and if you look at all of the factory guys, they are all smooth type of riders. Chase took a second in Moto one after Eli went bananas near the end of the moto, but I also think Chase knew he could get Eli in the second Moto. He must know something that we don't and he proved that he is the second moto king at this point. Going into Pala, he has hi work cut out for him, but we do know Honda has a setting for Pala and that is something that will make Chase sleep better at night next week!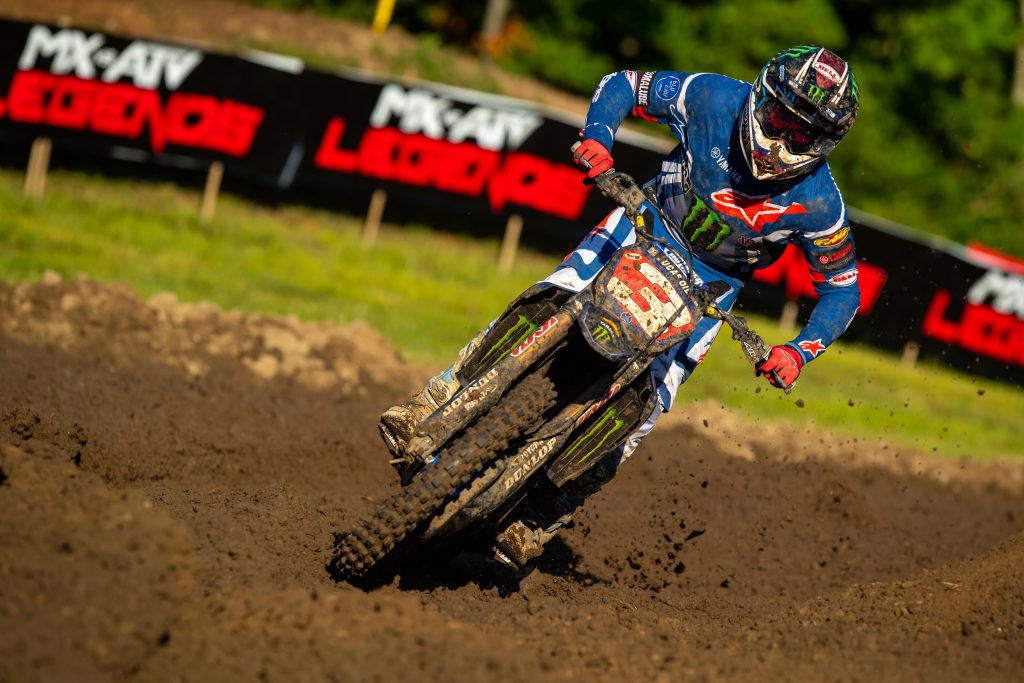 Eli Tomac: Of course to be able to go as fast as Eli did late in that first moto takes skill, but to me it takes incredible amounts of strength. Even a guy who is as fit as Travis Preston admitted that people don't really know how strong you have to be, to be able to ride a 450 at that level. Eli dominated Chase that first moto, but Chase got the start in the second moto and let Eli try to hang it out, in order to catch him. I feel like we are kind of writing Eli off for a win at Pala, but I wouldn't be so quick to jump on that bandwagon. I have heard (not from TP) that Eli was out at Pala last week testing, in order to get his set up dialed in better for the choppy track. We may see a better Eli come Pala in September than we did in May. We also may see a different set up on his Star Yamaha come the last round than we did at the first round.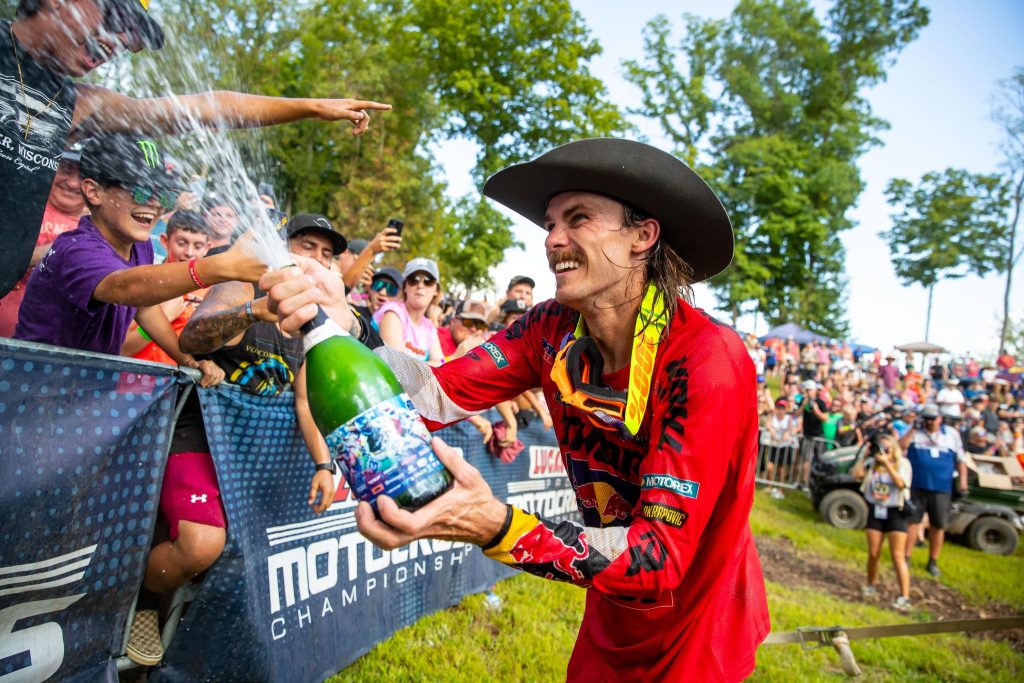 Aaron Plessinger: Who would have thought a set of air forks would help a rider? Wow! Aaron is 30 seconds off the pace of the first two riders, but he has steadily been getting better on the orange machine this summer. The orange machine is a little more finicky in 2022 than it was last year so we are slowly seeing some progress with Aaron and Ryan's Red Bull KTM's. Let's hope this rolls over into 2023 for all of KTM's guys. Including Dungey!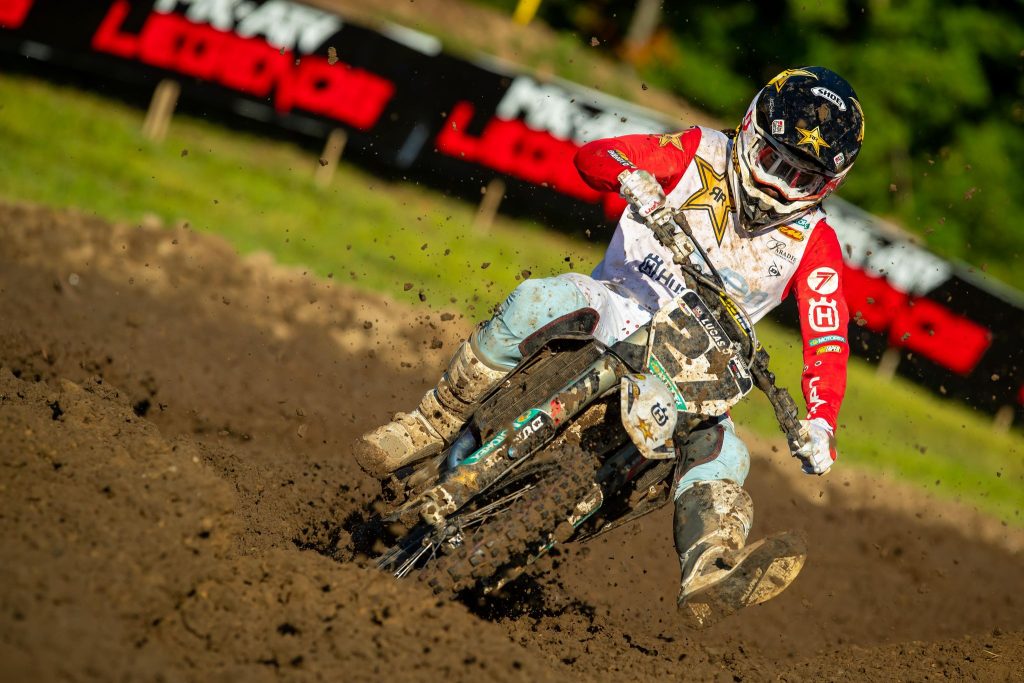 Malcolm Stewart: If you look at how far Lil Stew was from the leaders at Unadilla until Ironman you will see a big improvement. Sure the tracks are different but riders use the clock as a tool to see if they are improving from race to race. Malcolm is building a race base for 2023 and this is something he needs if he wants to be a winner is Supercross come next year. Just like the KTM, the Husqvarna is also evolving and getting better for the style of riding Mookie has.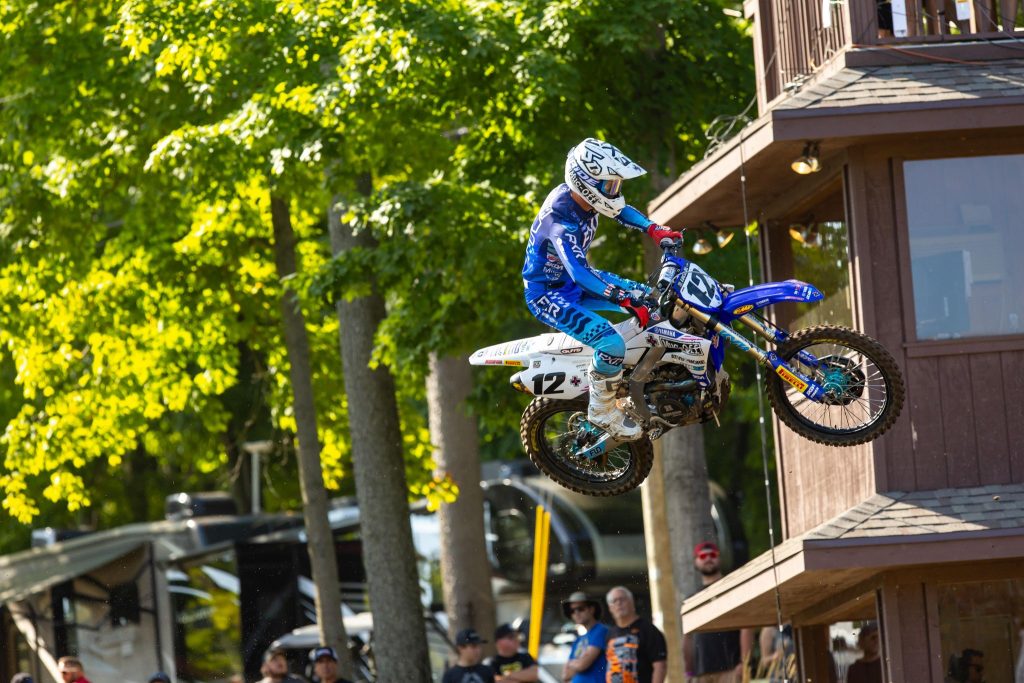 Shane Mcelrath: From what I hear, it has taken Shane more time than he thought it would to get used to the YZ450F. I heard he thought he had a good feel of the bike when riding at Club, but going to the race, the bike reacted way different than what he was used to back at the office. I have ridden/tested this engine spec on the Club MX machine and let me tell you, it is not an easy engine to get used to coming from another color bike. It has A LOT of power and when building power within the YZ450F chassis, it can be a slippery slope. More power means the chassis reacts different. Much like the Honda, when you build power in the Yamaha chassis, it rewards riders that are smoother. Unless you're Eli Tomac.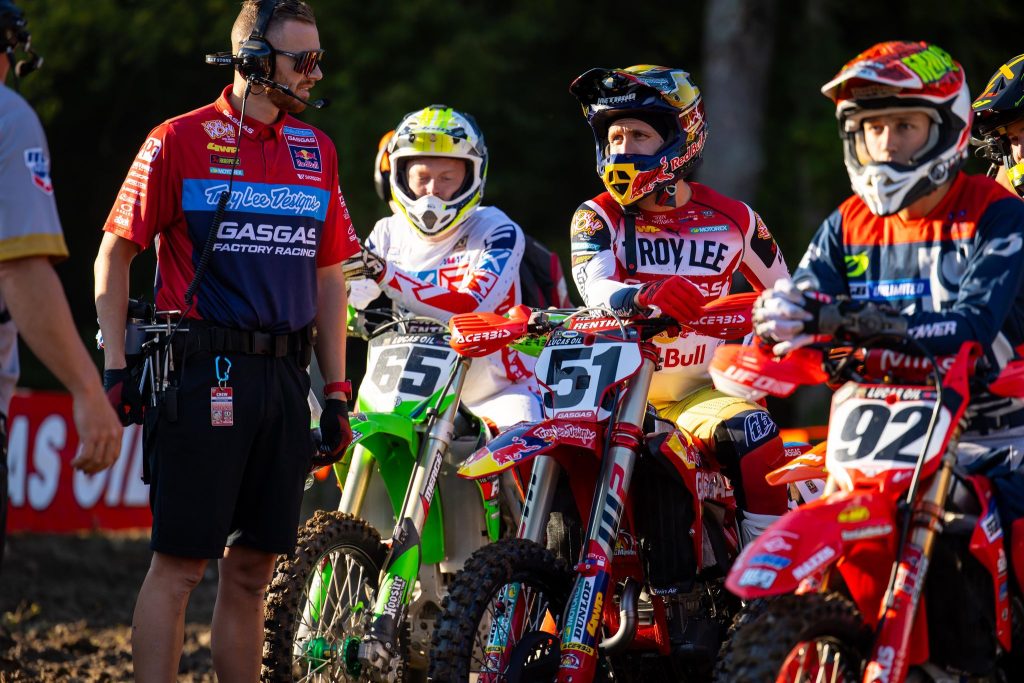 Grant Harlan: I don't know much about Grant except that he trains with Gregg Albertson and he is on the small side for a 450, but he seems to make it work. He has been floating around the 20 spot for the summer but broke through at Ironman with 16-14 moto scores. He is looking for a bike to ride at Pala, so let's hope that he can get out west and close out the season with another top 20! I always love to see privateers grinding it out in the summer and doing it because the love it! I mean let's face it, we all know they aren't making shit for pay.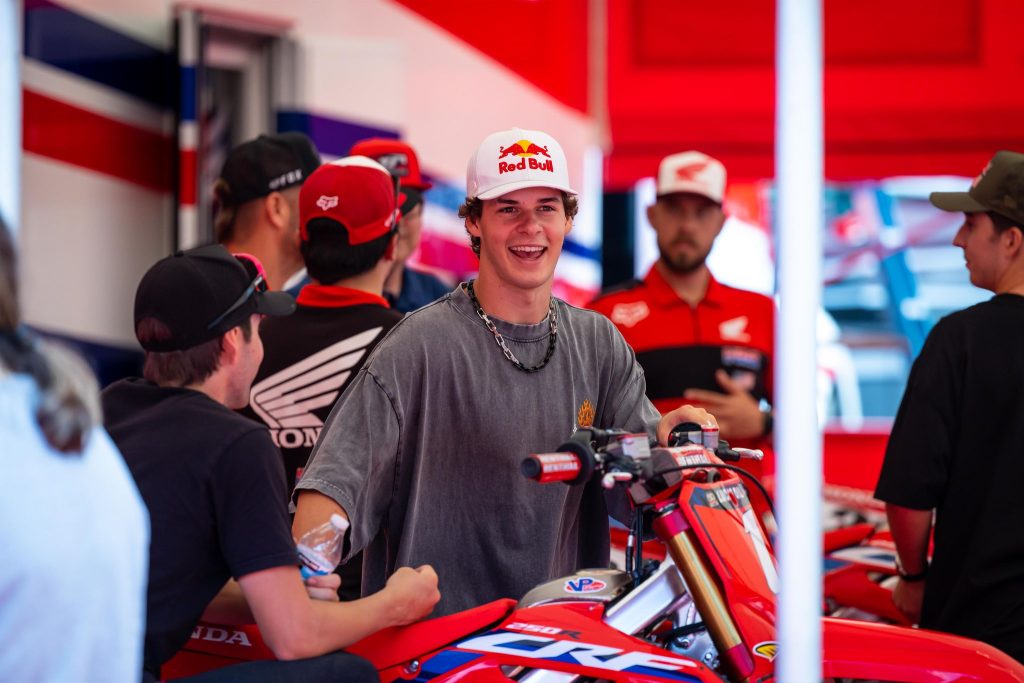 Jett Lawrence: If you go back and watch the start of moto two you will see a very "cruisy" Jett. I mean he is so patient and mellow that other riders actually close up on him, but it's like he has another gear and he just zaps the riders in front of him in these tight/technical sections. It's frustrating to watch, because he makes it look so damn easy. It's really not good for the average rider/fan because he will go ride on Sunday then think he can do the same, but it will not work out for him. Jett mentioned that his bike wasn't as good as others in the deeper sections of the track, but from our standpoint that doesn't look apparent does it? Jett can literally eat while racing next week and wrap up the championship!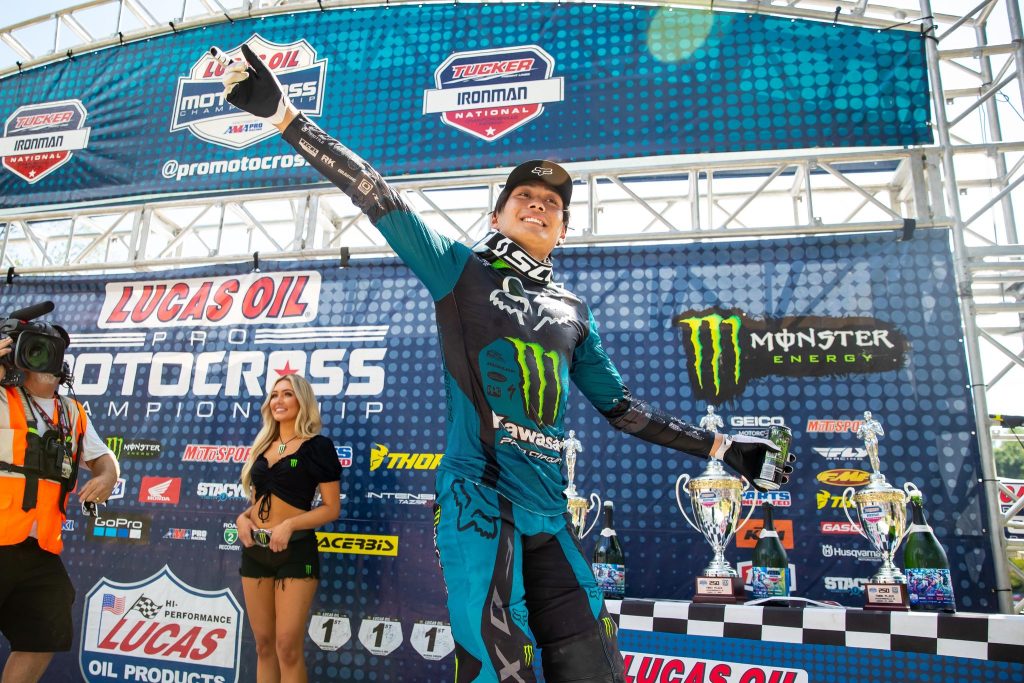 Jo Shimoda: Another smoother rider in the 250 class is Jo. Going 5-1 shows you that this class is stacked and no matter if you're in the top 7 the first moto, a podium is NOT out of the question. Look, I know Nick Wey is training Jo now, but all of the things we are seeing from Jo now isn't ALL the doing of Nick. I think Nick has helped his mental game more than anything. The smooth Jo we see today has been here for a while, but with some time under his belt, Jo is getting more comfortable with the riders he is racing. This is what I think is happening this summer with the likable Japanese rider.