I don't go down the rabbit hole of all the other MX media tests that often as I am so busy with my own testing that I am not sitting at home watching every other media outlets videos. I understand that I am not the end all be all of evaluations and my opinions are just that. An opinion. I pride myself on being a thorough test rider that removed himself from the strangleholds of the publishing companies sales teams.
At my time at Dirt Rider Magazine I sat back and watched these sales teams push some agendas to the edit side that I sometimes wasn't always ok with (not shocking, I know). Sometimes I had to do a review on a product that wasn't great but we had to paint it in a good light because said company was spending quite a bit of money with us. This is the way of the media world and I understand it somewhat, but to me it was tough to sleep at night knowing that I couldn't be fully transparent. As I was getting to the end of my tenure at Dirt Rider Magazine, Matthes was kind enough to allow my own brand to grow by using his platform to jump start Keefer Inc. Testing (The MX Testing Media Brand side of things). Without Matthes allowing his audience to get to know me, my business wouldn't be as successful as it is today. In our industry, relationships are important as the MX world is not as big as some people might think.
I have been doing media bike testing since 2000 and I have seen a lot of people come and go. Some were good, some were not so good. It's crazy to me that I am getting on the older side of this business as I am one of the dinosaurs that are still doing this damn thing. There are a crop of young up and coming editors and test riders that I have got to know, that have in some way or another, impressed me.
Back in the early days when I first started testing, a lot of media outlets didn't like each other. It was kind of like Blood vs. Cripps or East side vs. West side, but most of that has died off. At least most of all of the MX media idiots are cordial to each other when we see each other. Hell, who knows, maybe they think I am an asshole, but I try hard to respect and encourage each member of our little testing circle. I am opinionated at times with other media tests, but I am not oblivious to the fact that these tests are ALL subjective. The consumer is going to go to the outlet they feel is most credible and comfortable for them. If you think someone is full of shit, you will not listen to them. Getting to know your source of testing information and who is behind it is helpful to a future buyer of any product.
I have compiled some notes on a few key test riders or editors that I think have made an impact on me personally. These "impacts" could be actual testing notes that I have seen or the person they carry themselves as. To me, if a person seems genuine with a good heart, his work will show that. If you're going to these media outlets websites, look up some of these riders/editors opinions as they are the ones that I would look at if I was purchasing a machine. Thanks to Steve's top 22 list of the most influential people of our sport for giving me this idea.
Fun Fact About Test Riders: Most test riders are NOT employees of each publication. Most of the guys mentioned in this article are employees (except for Pat Foster), but when I started out as a test rider for Dirt Rider Magazine in 2001 I got paid nothing (FOR MANY YEARS). Once the magazines can see that you're a value to them, they might throw you a few hundred bucks here and there a month but otherwise I relied on photo incentives from my sponsors back in the day. For example, HJC Helmets was a huge supporter of mine in the early 2000s and I made decent money from photo incentives that were in my contract. I got paid for any full page, half page, quarter page shots that I was wearing HJC and at that time Dirt Rider was nice enough to allow me to wear my own helmet most of the time. This got me a couple grand a month and allowed me to put that money back into my racing at that time. Photo incentives within contracts have died off somewhat over the years because advertisers rule the roost when it comes to what each test rider wears within the pages of each magazine.
Magazines will put their photo models/test riders in gear companies that are actually spending advertising dollars. In the old days, we would spread it around more to entice other companies to advertise with us, even though they might not be spending money with us at that time.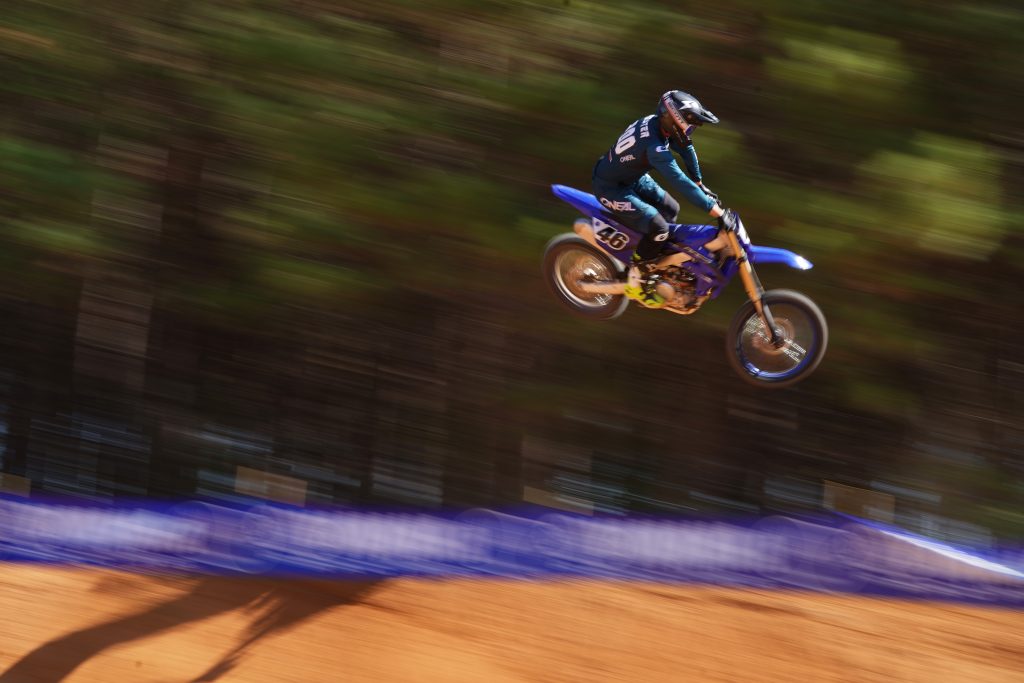 Swap Moto Live/Pat Foster: Pat has been around our sport for a long time and was an up can coming Suzuki amateur racer back in the 90s. He and his family reside out of Bishop, Ca. and to me is the most trusted/genuine person that I come in contact with at these bike intros. Pat is still a high level rider and can articulate things on a bike very well. I like the fact that Pat still loves to ride on his own time and races at least a couple times a year. To me, being around the sport in your off time is what makes you connected to the people that actually are spending the money on bikes/products. Us cool guy freebie assholes can get jaded at times so it's nice to pay gate fees, entry fees, pay for fuel, tires, etc. so we can keep in contact with out roots. Pat does exactly that. Pat has been with Donn Maeda (Editor In Chief of Swap Moto Live) since the Transworld Motocross days and has stayed loyal to him. Yes!
Yes, some test riders get offers from other magazines to test ride for them but the good ones stay true to the editor(s) that gave them a chance. Pat has done this! The offers are sometimes compensation (because usually non staffed test riders don't make a salary), more publicity via more testing time, a test bike to use for the year, etc. Mr. Foster has great feedback, knows how to speak to the viewer and is relatable to me. If you're a consumer and are going to Swap's website, Pat is your guy.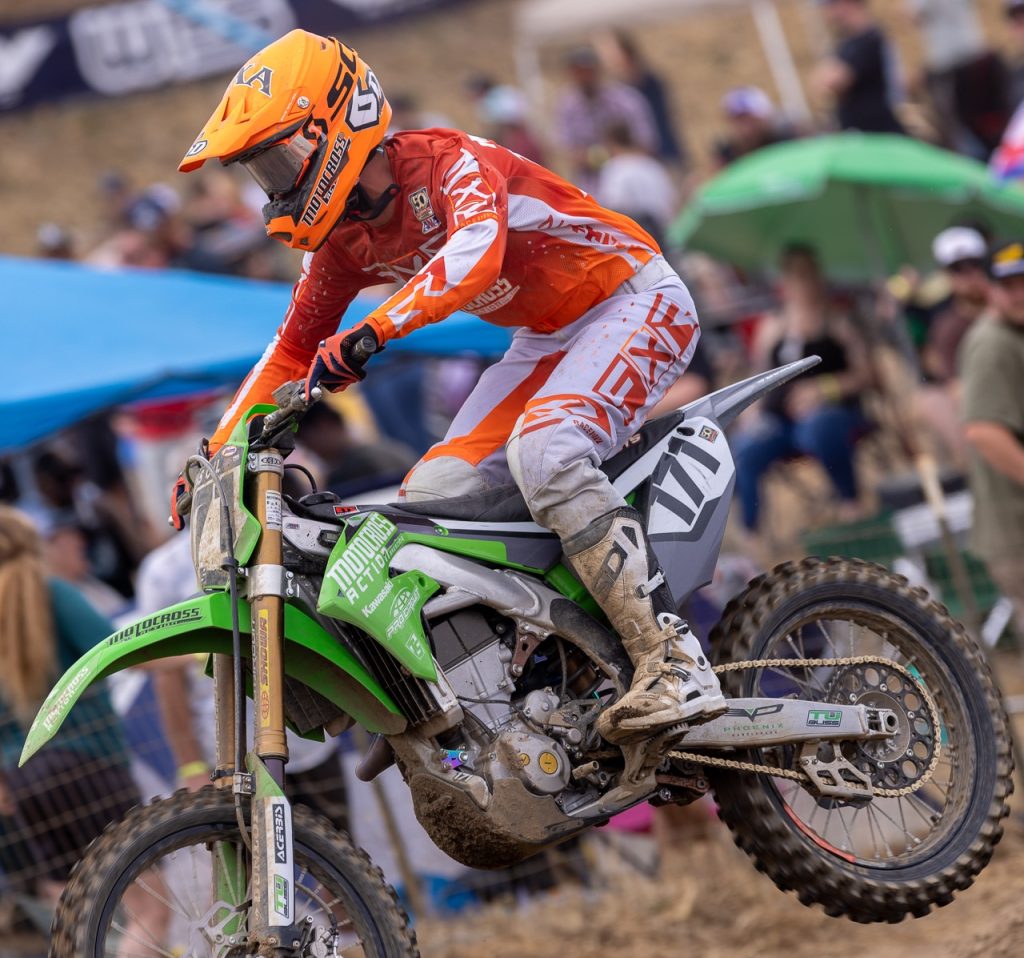 MXA/Josh Mosiman Say what you want about MXA (I know I have had my fair share of things), but these guys (or at least this guy) tests/rides the machines a lot. There is no one that rides as many bikes or as much as I do in the MX media world besides Josh Mosiman at MXA. I respect anyone that puts in the time, day after day, to get some quality information about each machine. Josh does this. Even though Josh may not ride ALL of the bikes ALL the time (as he has help from loyal Jody followers), he rides a lot and delegates (along with Jody) who rides/races which bike in order to get the information out to you the consumer. Kudos to Daryl Ecklund for grabbing Josh and putting him on staff because guys like Josh (and his age range) are hard to come by. Josh is a likable person and speaks well to others and on camera. He is learning the testing trade as he goes and has gotten better over the years at explaining/breaking down a dirt bike. He is the fastest test rider there is at this point and still loves to race at a high level part time. I like a dude who is not afraid to drop his nuts on the seat and give it a go at the AMA nationals. I mean I tried it and sucked it up pretty hard, so it slightly makes me jealous. He is constantly on the cusp of making points in the premier 450 class when he does race so to me that is impressive.
I am not always a MXA lover, but I can give credit where credit is due and the younger generation is coming through at MXA as Jody is slowly giving guys like Daryl, Josh and crew more rope. I understand how hard you have to work in this industry so you're only as good as the guys you have on staff and MXA is building some quality unicorns around them. Ok, that is A LOT of positive MXA talk, I have to go cleanse myself now (LOL).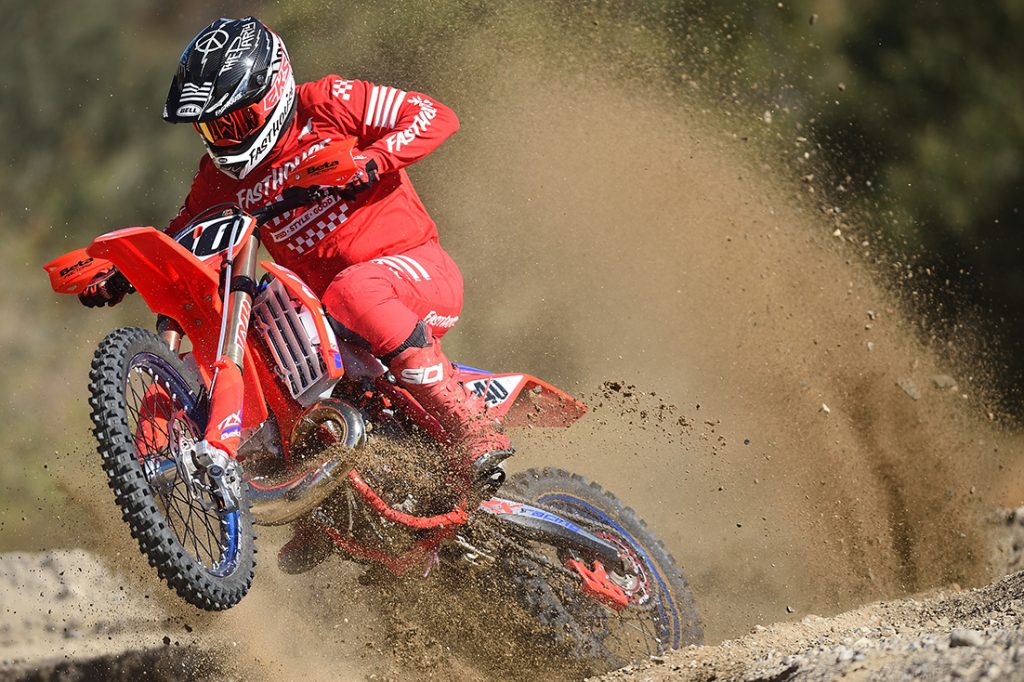 Dirt Bike Magazine/Mark Tilley: If you're looking for a ton of off-road content then look no further than Dirt Bike Magazine. Dirt Bike is one of the OG mags that still does a ton of off-road testing and Editor Mark Tilley still gets out races a ton of NGPC and SRA races. Mark has been racing as long as I can remember. He used to come into the shop I worked for (Al Baker's XR's Only) as he was a rep for one of the company's that we used to order parts through (sorry Mark, I can't remember what that company that was). Mark has taken over the reigns over at Dirt Bike Magazine and has some big shoes to fill from Wolfman Webb, but the magazine has done well over the years. It is not easy running the day to day at a magazine, trust me! You will find Mark and his boys riding the Southern California off-road scene together and hopefully like Aden and I, he can teach his boys a little bit about R&D, as well as how our industry works. It would be cool to see generations of Tilley's working in our sport.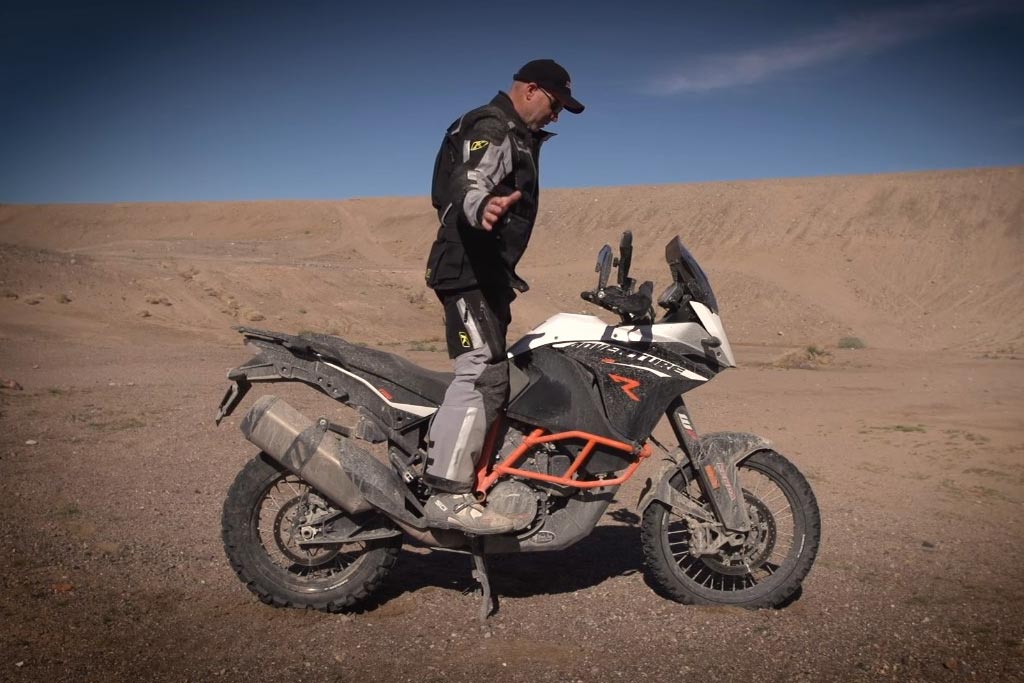 Dirt Bike Test/Jimmy Lewis: The old desert goat himself. If you want to look at one of the OG's of the Dakar Rally, here he is. I have so many Jimmy Lewis stories, but I'll spare those for another time and I'll just talk a little about Jimmy and his Dirt Bike Test website. Jimmy was the editor at Dirt Rider Magazine and was my boss for a long time. He was one of three editors I went through over at DR and was one of the most opinionated of them all. He wasn't afraid to call people out, which didn't make him any friends, but he did teach me quite a few things about the MX media magazine world and how to navigate my way through it. Jimmy exited Dirt Rider and continued his rally schools as well as created himself his own testing website. He has ridden a crap ton of bikes in his time and is one of the best American off-road riders we've had. He could make a 125cc two stroke sing through the desert like no one I have ever seen. He also loved to torture you with his trail rides in the middle of the Mojave desert in the middle of July. I called that the annual dick measuring. Usually I had the smallest pee-pee of the group. Some dudes are thanking Jimmy for that heat stroke to this day!
Jimmy hired a couple key dudes like Trevor Hunter and Scott Hoffman to keep the gears moving over there on dirtbiketest.com. Much like Keefer Inc., Dirt Bike Test is a heavy based testing website with minimal racing articles. If you're an off-road type of guy, Dirt Bike Test is a good place to go to get some of your single track info.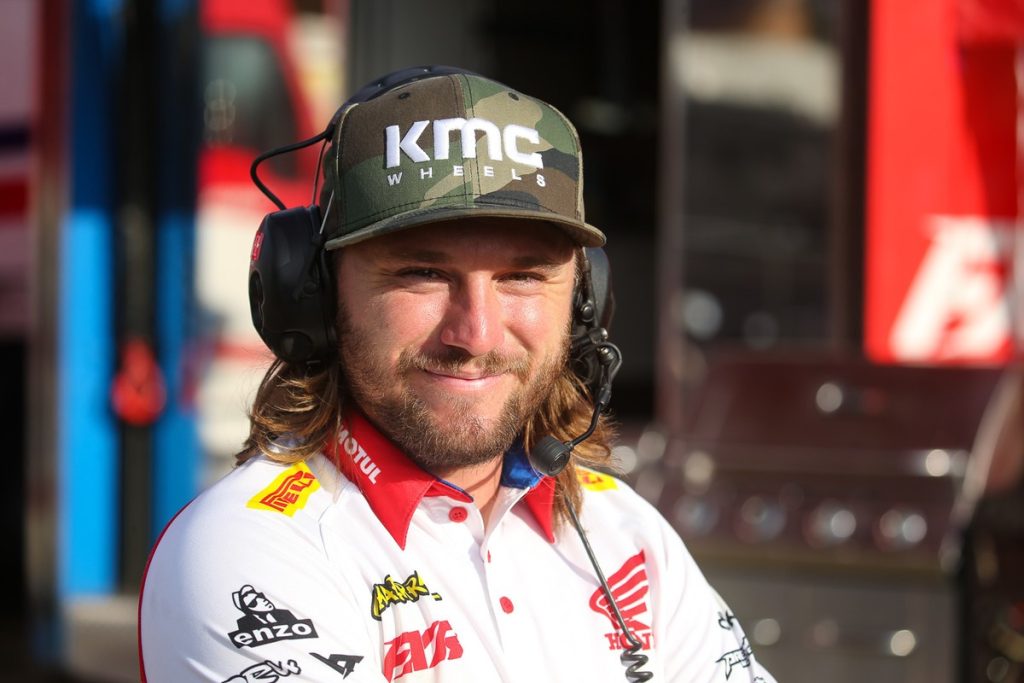 Vital MX/Michael Lindsey: You either love him or hate him right? I'll be honest here… Michael had to grow on me in the early years. Sorry Mike, but it's true. He was the kid at Perris Raceway always coming over to talk at inopportune times and sometimes that conversation would last 30 minutes! I HAVE TO GO MICHAEL, HOLY SHIT! However, over time I could see how big his heart was and how much he wanted to be in our industry as well as how he was willing to start from the bottom to get here. I mean the dude worked at a track, helped Ross at Enzo when he was in need and pestered the right people to get an editor job at arguably the most influential dirt bike message board palace our industry has. Michael is a techy, nuts & bolts kind of guy, which I love because I am on the same nerd wave length with dirt bikes. Reading Vital's Pit Bits is one of my favorite things to do after each race and I respect how good his eye is. If I didn't catch something at the race myself, I can almost guarantee Michael has with his keen/intrusive eyes. At one point Michael left Vital to start his own testing company but started a Supercross team. WHAT AN IDIOT!! HAHA! Hey Mike, maybe you should have stuck with the testing gig eh? But seriously, you have to give it to him for trying to do something he always wanted to do! He has bigger balls than I do! He started a team and went for it! That is awesome! Vital is always a good place to go to get some good testing information if Michael is involved. Oh and he hired Lewis Phillips away from MX Vice so that is going to add to the cool factor of the website. I mean I guess Darkside is cool too.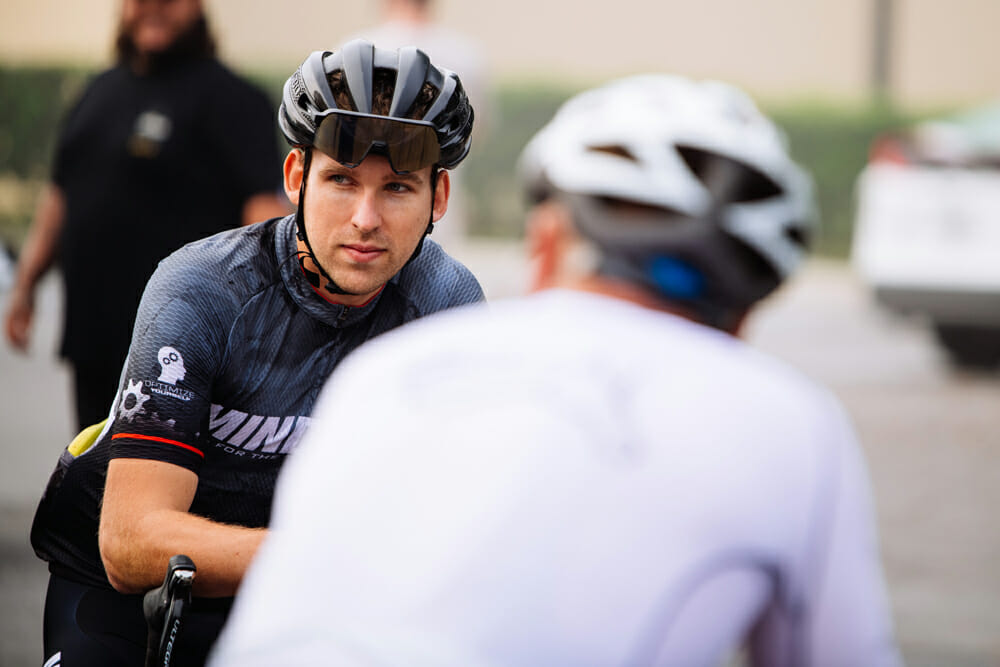 Cycle News/Ryan Nitzen: I met Ryan through an old colleague Jesse Ziegler (part owner in Cycle News) and he said that Ryan was taking over the off-road testing at Cycle News. The kid looks like he's 18, but holds himself like a veteran of our industry with polite greetings and a strong handshake. Something my dad always taught me was that you could tell a lot by a man on how he shakes another man's hand. As soon as Ryan shook my hand I know this young whipper would be a good fit for Cycle News. Young/hard working kids are hard to come by these days and Ryan does a great job of holding down the testing editorial duties over at Cycle News (which was my favorite magazine/newspaper growing up). Not to mention he can shoot photos as well as test in the same day. Again, do more with less. Ryan does this.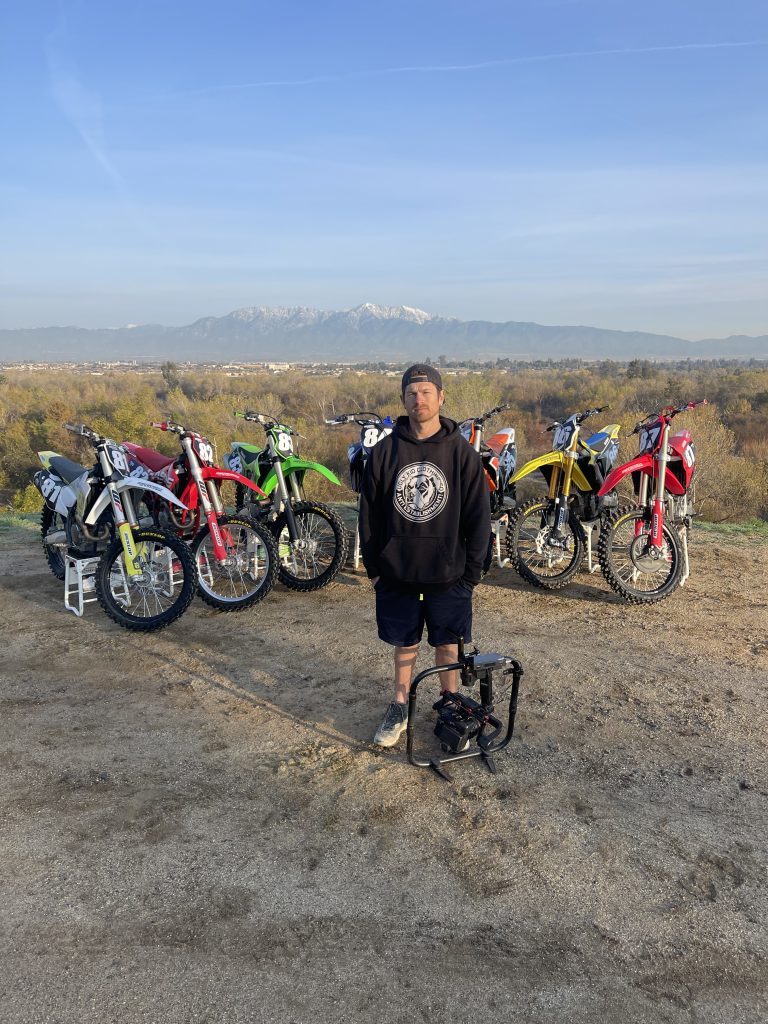 Honorable Mention/Travis Fant: T-Fant is the lead/only videographer for MXA and Dirt Bike Magazine. Hi Torque Publications shares Travis with the video duties so to say that the kid works his ass off would be an understatement. I appreciate dudes that grind and Travis is one of the few people that puts in more than he gets. In our world of do more with less, Travis does exactly that and pumps out content for both brands almost daily. Not only is the dude putting in long hours at the track, but in his rare off time, he actually still loves to go ride! To me that is impressive! He spends all his days at the track filming dudes riding and then takes his day off to load up and ride himself. Plus, he can actually ride! I have seen him ride as good, if not better than some of his colleagues! Fant-Man is a fan of dirt bikes and I think that is exactly what a publication needs from their employees. Not just a guy clocking in to do his job, but a guy who actually loves the shit out of dirt bikes!