The Triple Crown came to Jerry's house and it provided some mixed results. Riders may not like these Triple Crown races but they sure are treating us fans well after two rounds. Here are some things that could be of some interest to you.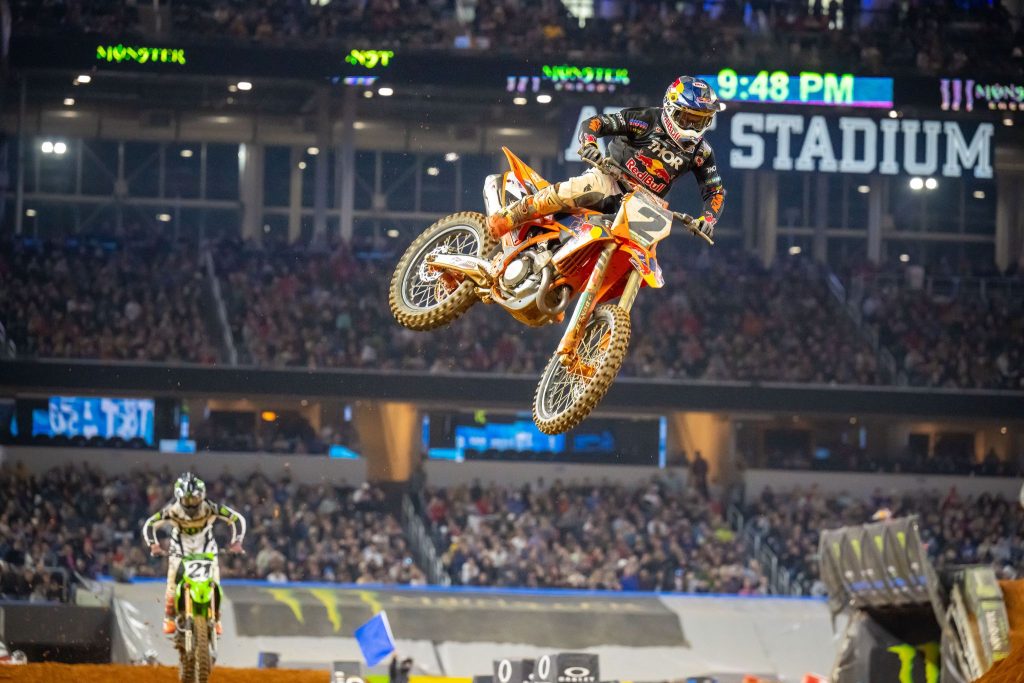 Cooper Webb: Cooper Webb isn't the fastest guy on the track but he makes up huge chunks on other riders in corners. He rides the corners so low yet carries bowl turn type speed in these small inside pockets. He's great about not using his rear brake too much and gets the bike pivoted around and onto the next obstacle. As a rider, it is quite mind blowing to watch and pisses me off that I can't do that all at the same time. Webb is like a little annoying gnat that will not leave your face alone and just when you think you have a rest to regroup or rest, he's right there in your ass! Coop is making this year happen despite having more than a couple riders that could be faster than him on any given night.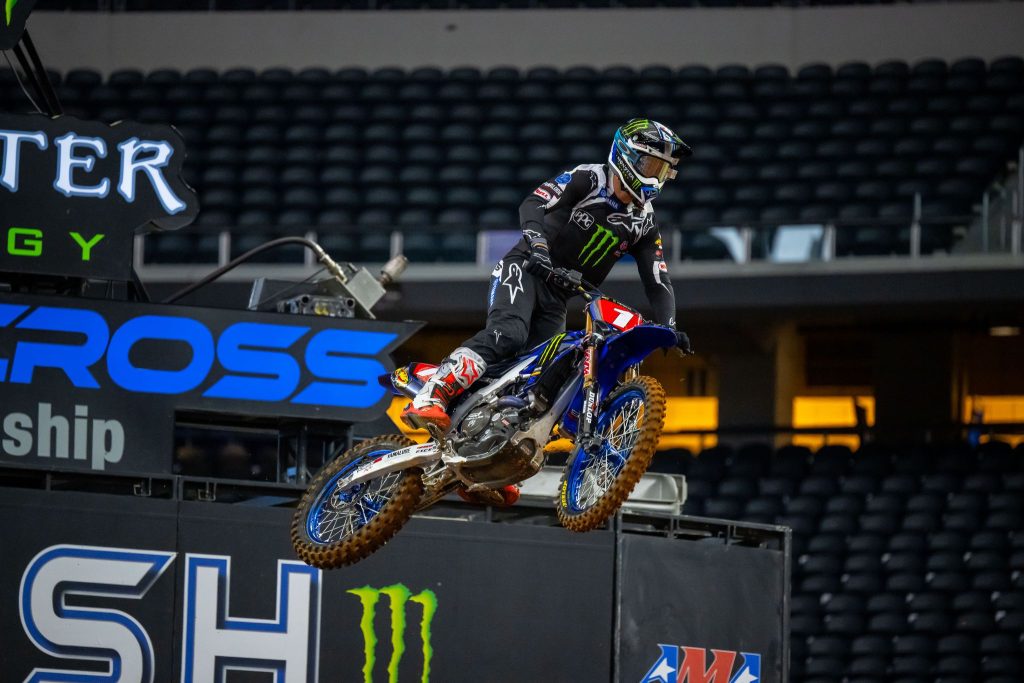 Eli Tomac: Is it me or did something look off with Eli's bike that last moto? Something didn't quite look right with his front end when they showed him on the broadcast, on the last lap. Weird to see a mistake by Eli when he's leading but those things happen to the best of men. Just ask Chase! Surprisingly Eli wasn't the fastest guy of the night but makes it happen when it matters most. If you haven't noticed, Eli is a newfound good starter! Coming from the outside and pinching off Chase at the corner was magnificent and takes big balls and a strong engine. Even though Eli's points are dwindling down, I wouldn't stress too much. Less mistakes by Eli should prevail this season is my guess.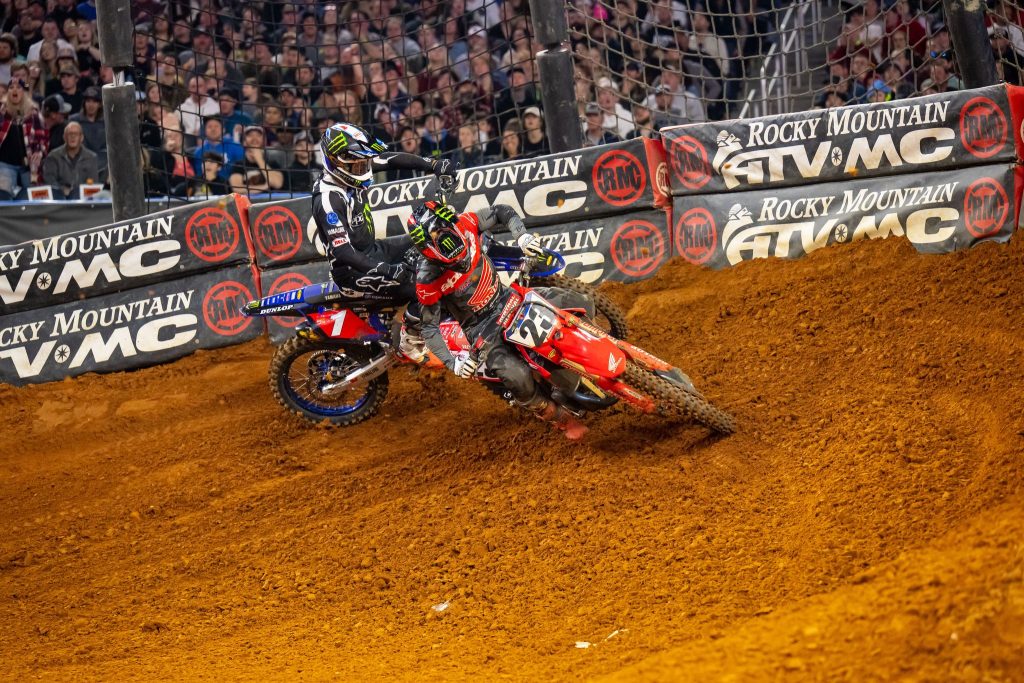 Chase Sexton: I am not going to harp on Chase this week as that wash out is just simply the track not giving Chase what he thought it would in that area. The other mistakes should not ALL be blamed on the CRF450R. I just can't wrap my head around how we could blame the bike for some of these crashes we've seen from Chase. In most of these crashes, Chase could have rolled the throttle off and would have been ok. I do know that 23 had a trying week at the practice track last week and to turn it around for a podium on a bad night is amazing. I mean he crashes and yet still catches back up to Tomac?! The dude is on another level. I just can't figure out where he is making up so much time though!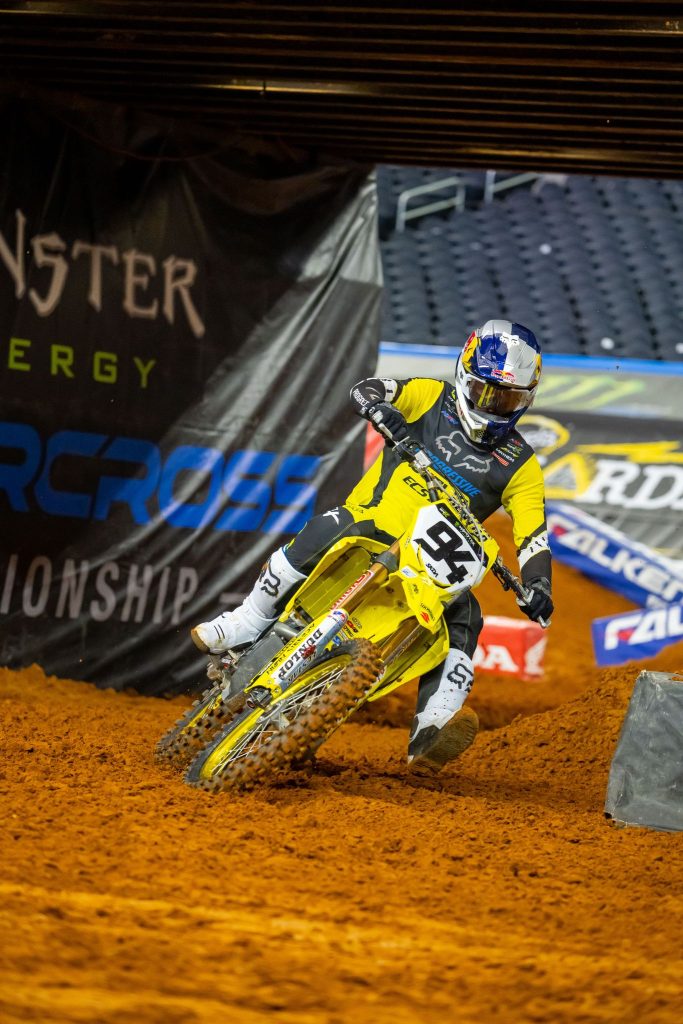 Ken Roczen: Another top 5! People are saying that Ken is having a bad year but with a field like this and how long he's been at this, I think top 5s are pretty damn good! I know that is not what he wants, but 94 is up there A LOT! In the first moto he was catching Tomac in spots so that bike can't be that bad! No hate comms!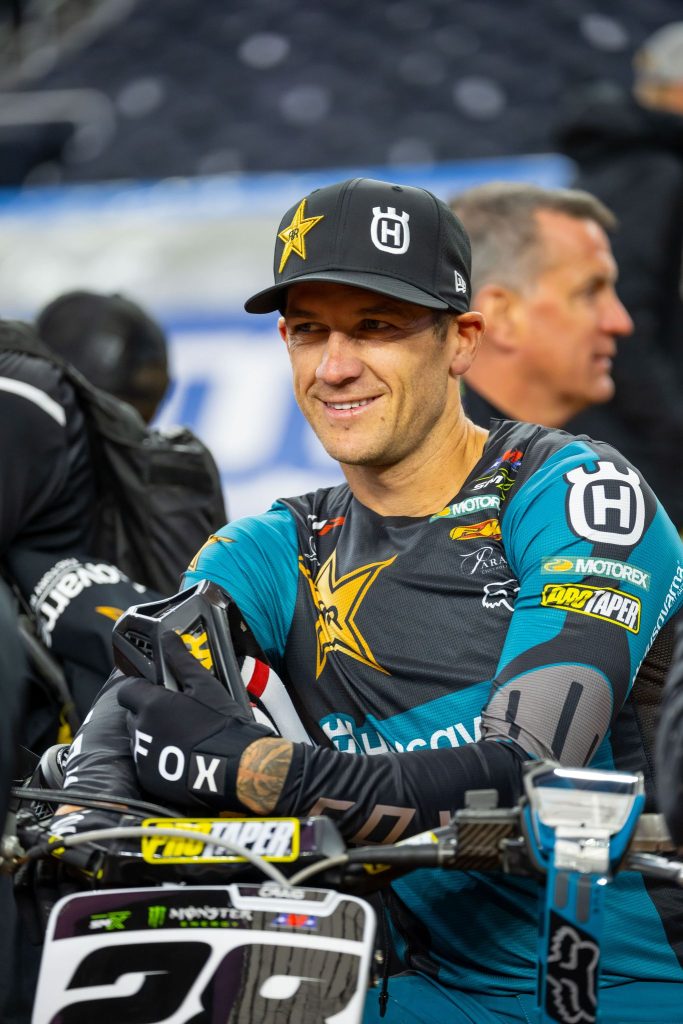 Christian Craig: A top 8 for C2! He's up in the mix in qualifying so he has the speed, I just think when the track goes to crap the bike set up is just a little off. Not often do you see Cooper Webb be as good as Christian in the whoops. Bike looks a little edgy when the track hardens up. A couple of top 5s isn't out of the question for CC, but us fans need to give him some time to adapt to this class full time. It doesn't matter how long he's been in the 250 class, this class is another animal this season!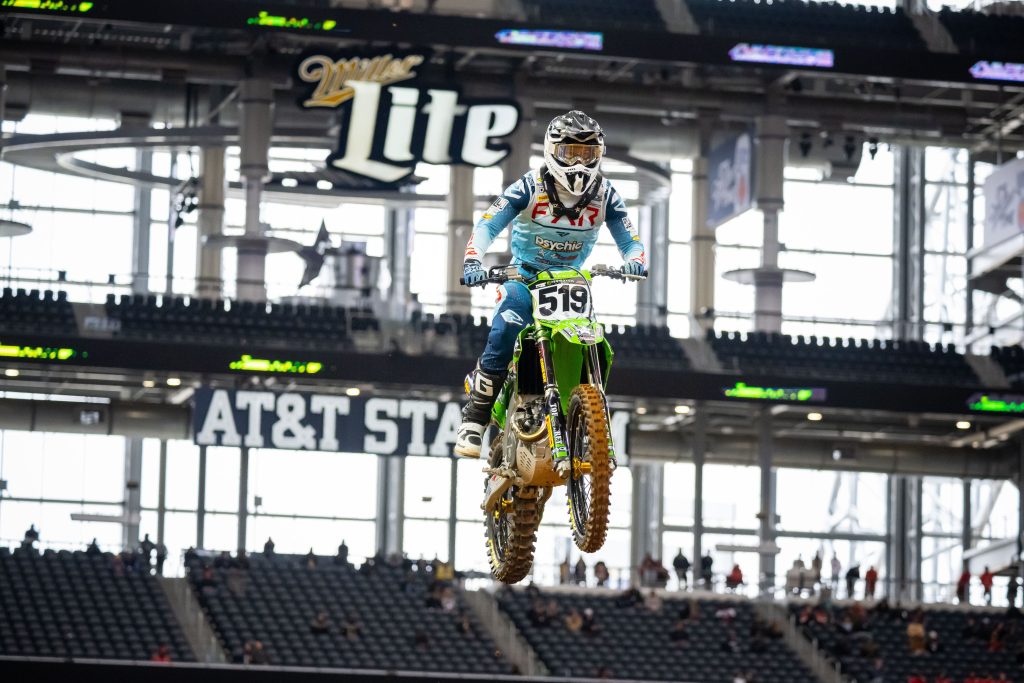 Josh Cartwright: This dude has impressed me all year! He is consistently making mains and to me nothing has changed in his program. Same bike, still working full time, I don't get it! With a field as deep as this, how can he be better and have nothing change? Hit me up if you have the secrets!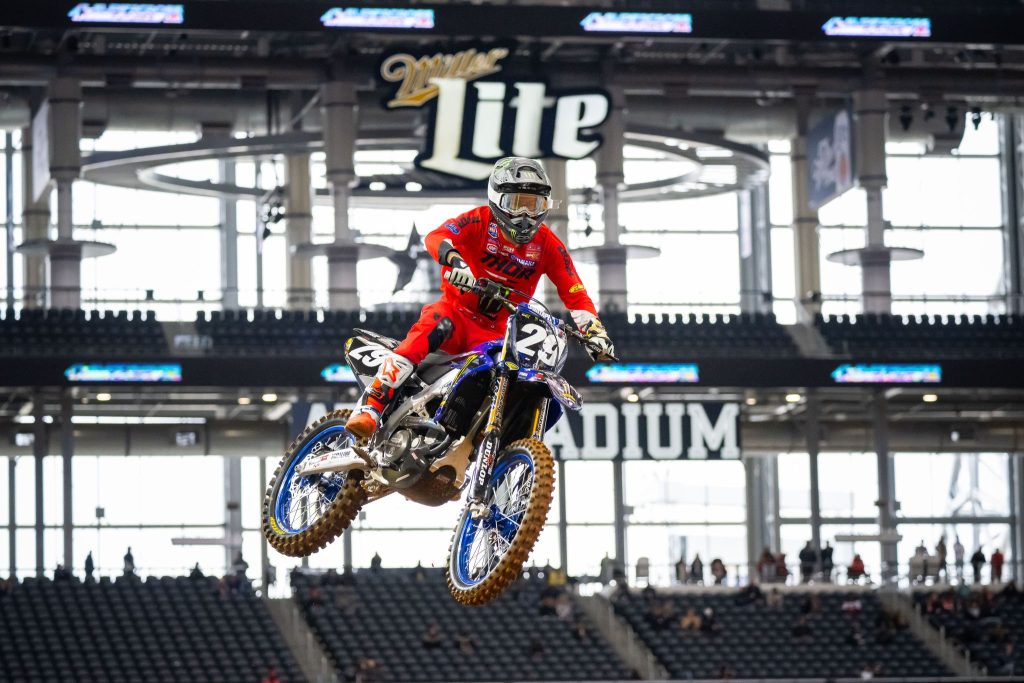 Nate Thrasher: Jett called this dude sketchy in the broadcast. Wow! That was kind of a dig right? I just thought it was funny that Jett was calling Nate out and the dude won the race! Nate has shown more speed and more consistency so far through three rounds than all of last year. I also wanted to tell everyone that you can ride without an ACL. Many riders have done it for years with no issue. It all just depends on the person and their knee/leg strength. I don't think Nate's knee was a HUGE issue like the broadcast made it out to be.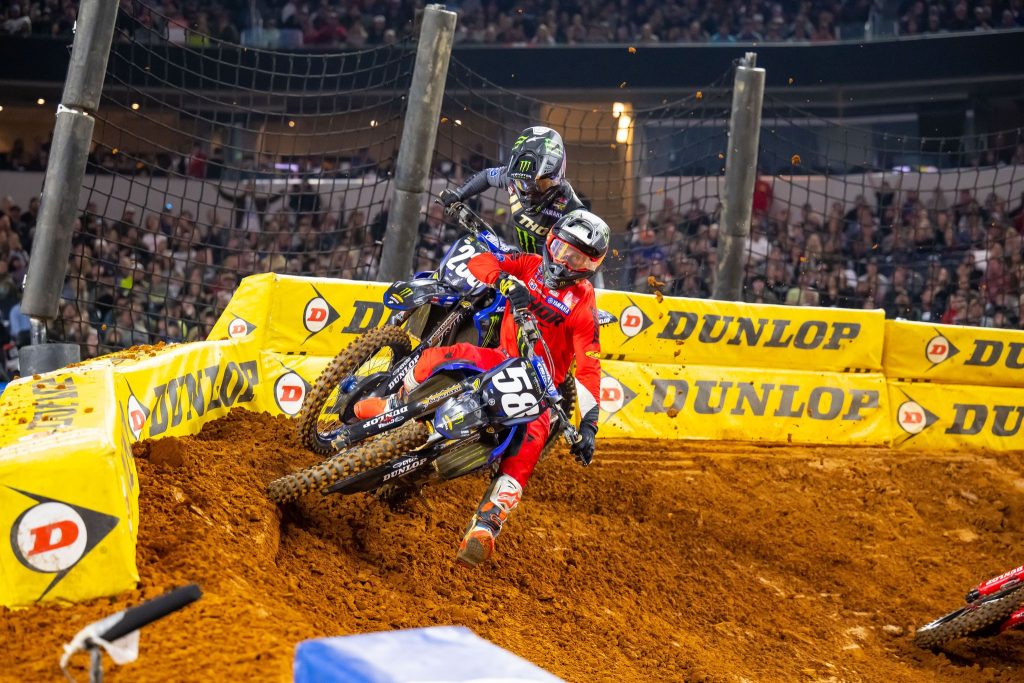 Jordan Smith: Now, the beardless wonder is sketchy at times, Jett was right about this. You never know when Jordan might throw it away but he manages the race well even with a crash. This tells me he is head and shoulders better than most in this class, he just needs to NOT find the ground and I think he can run Hunter type speeds. What about outdoors? Have we seen a good Jordan Smith outdoors?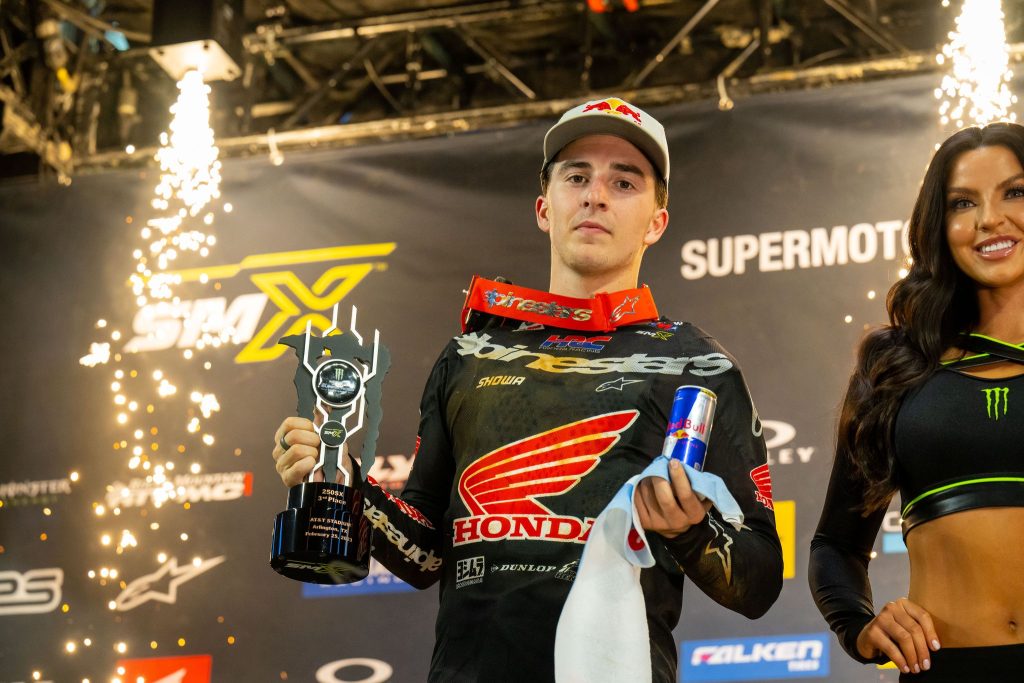 Hunter Lawrence: I stand by my statement from the Pulp Show. I think Hunter (this year) is better than Jett in Supercross. That is all…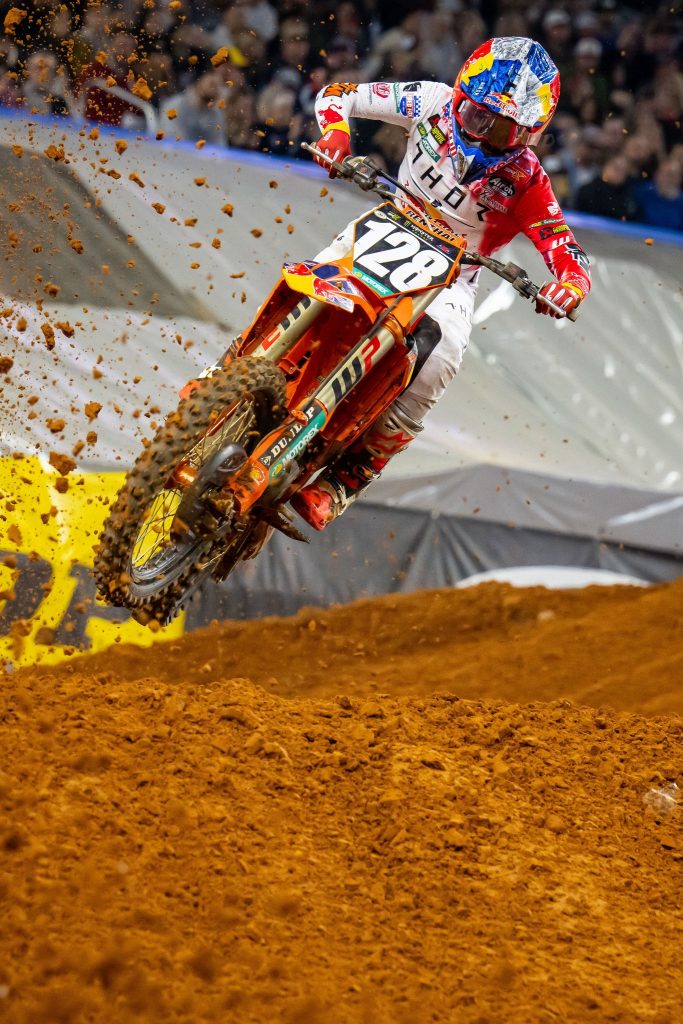 Tom Vialle: If Vialle can make it through the Supercross season unscathed we will see a hell of an outdoor season between him, Cooper and Hunter. Vialle needs some more work on whoops but this guy has impressed me and has been somewhat quiet (which is a good thing) for his first full season of pointy jump season.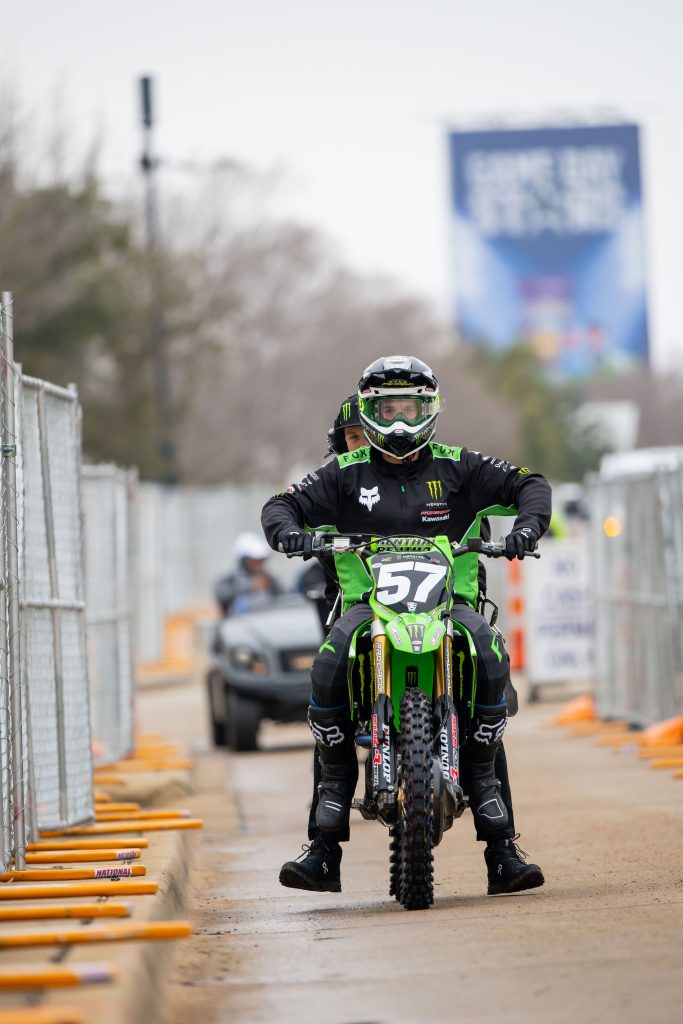 Chris Blose: A top ten by Blose is a huge turnaround for the vet 250 rider. A week off from the east coast gave Chris more time on the bike and that allowed him to get more comfy to push like we know he can in the whoops. He looked much better this weekend but I don't know if Daytona is going to be Blose's type of SX.