It didn't rain that much in Seattle! Holy crap! Although the track was soft and rutty, Mother Nature held off her tears for the people of Supercross. The racing was tricky and intense yet similar results prevailed. Here are some topics of discussion that came about during the broadcast.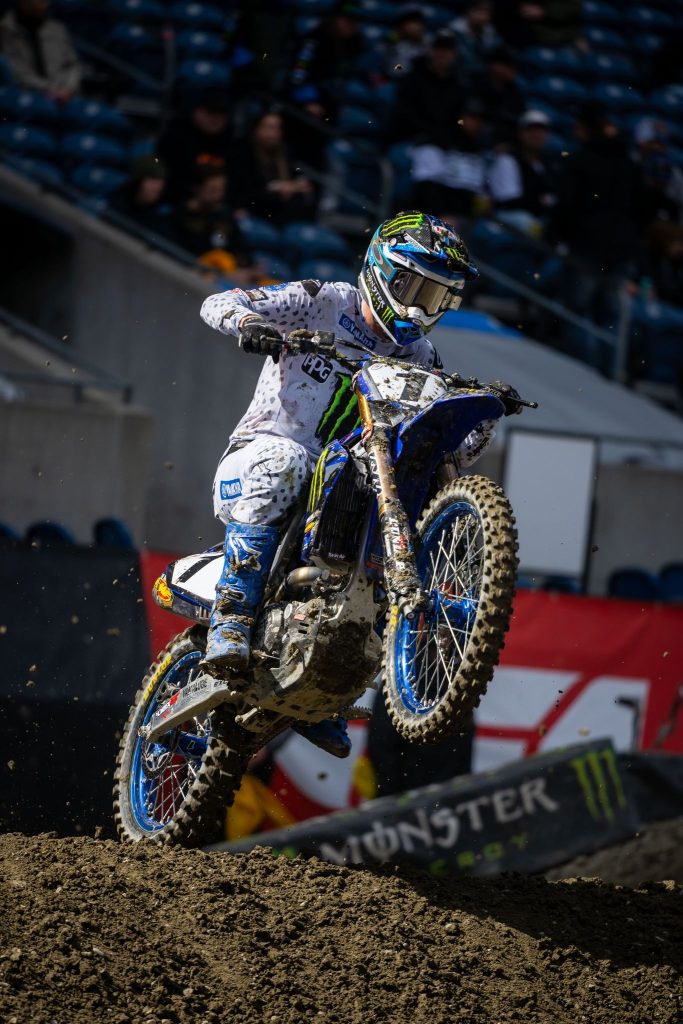 Eli Tomac: Did I hear on the broadcast that people started thinking that Eli's time has passed? WTF! I mean the guy was literally only three points out of the lead coming into Seattle and this is floating around? Stop! Eli is still in the drivers seat even though Coop is a strong mofo, but I feel the raw speed of Tomac will prevail in these later rounds.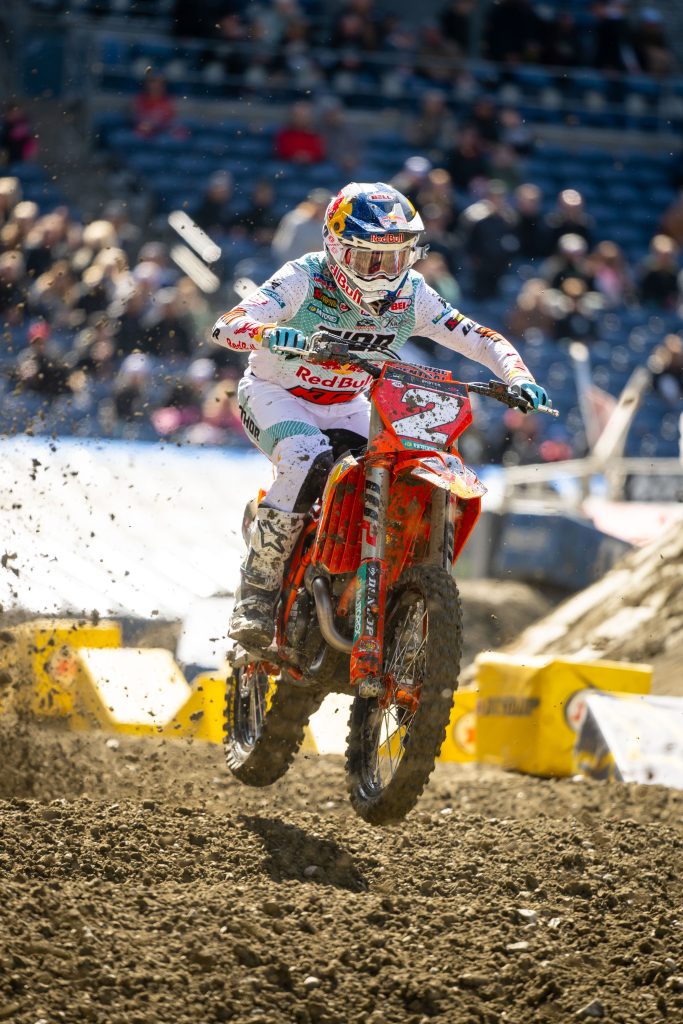 Cooper Webb: I love the pistol gesture at the end of the heat race. Look, I am not a huge "in your face" type of person but you have to love whatever mental games Coop plays with his competitors. We can sit back and judge these guys for their actions but reality is that we are not in their shoes nor do we have the money at stake like these guys do. Coop is going to be a tough rider to crack this year. Oh and stop worrying about Webb's qualifying times! He will be fine in the main!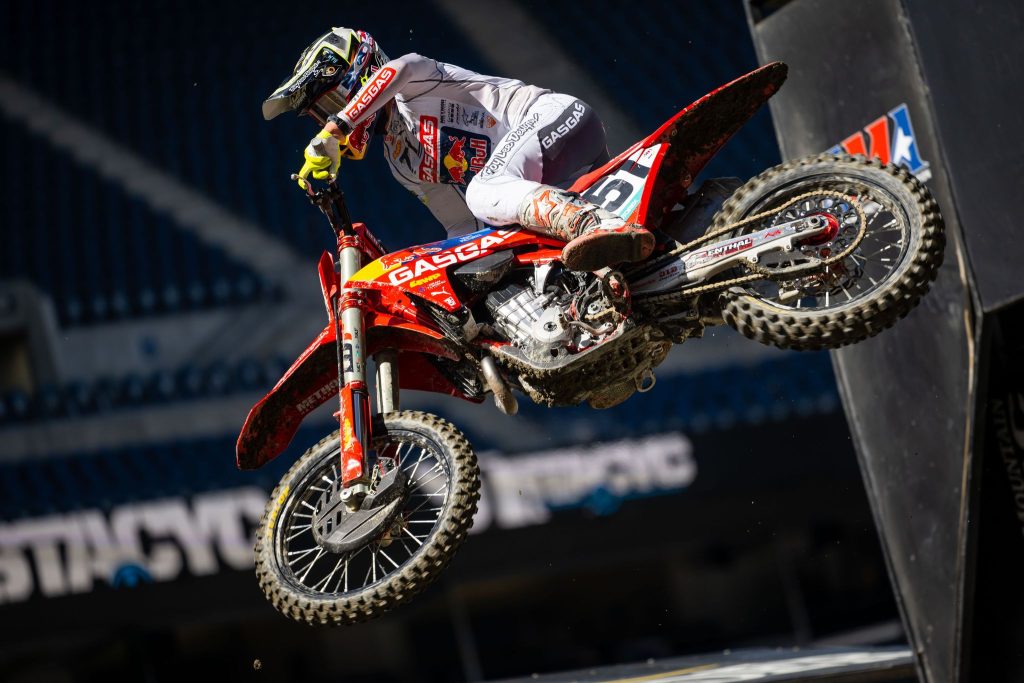 Justin Barcia: I am going to stand by my claim that JB51 is the fittest rider out there! How can you NOT be when you ride as aggressive as Barcia! Holy crap, man! Justin came back from a ways back and not only got on the podium but didn't make a lot of mistakes which was tough to do on the Seattle track. Especially when you're as loose as 51 is! Great year for JB!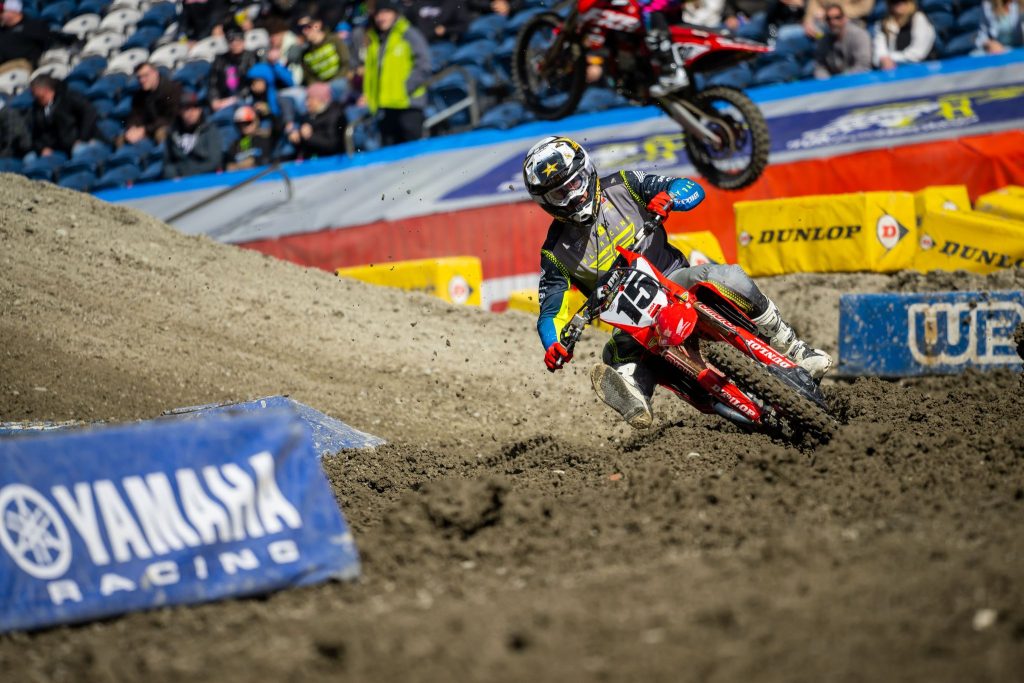 Dean Wilson: I am going to come out and give you a hot take. Dean-O is having a great year despite what the results on paper says. I feel like his qualifying speed is good, his main event results have suffered because of some mistakes but I feel like Wilson is riding really well. He is consistently (when he isn't on the ground) in the top ten and is one of the first non factory riders on Saturday nights. Have you seen the picture of his knee that is floating around social media? Holy crap, this dude is riding through some pain eh? Keep plugging away Dean, you're doing great! Tell Sarah hello please! 🙂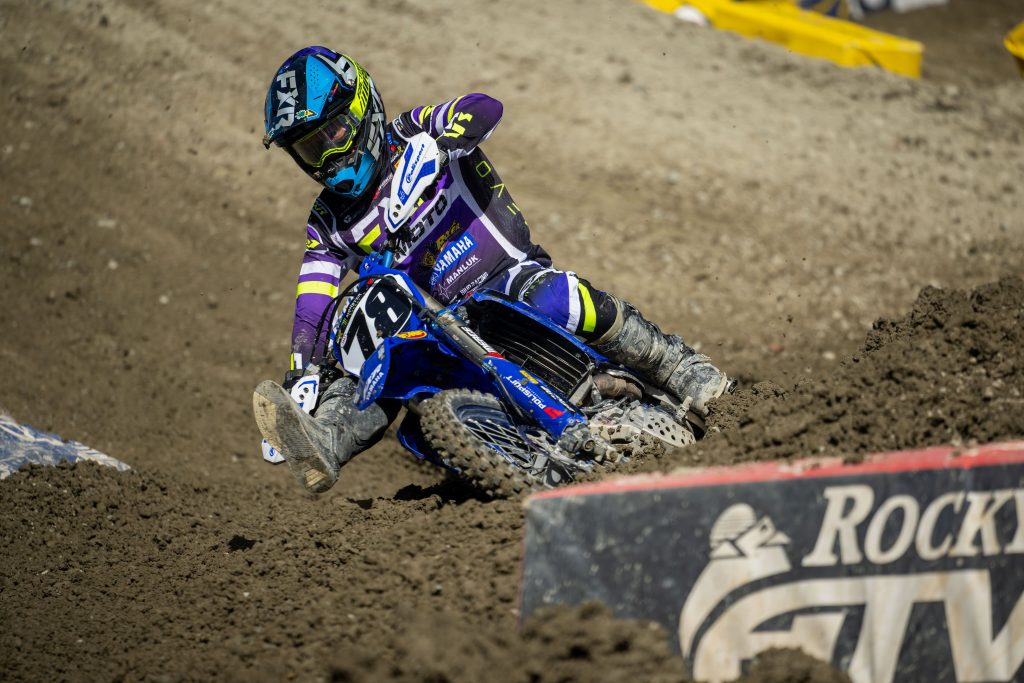 Grant Harlan: Even though I am high on Cartwright, this kid is having a great year as well. Maybe even more so than Cartwright. The points tell me he's been better and I wouldn't have thought that until I looked. I also need would have thought that this little dude could ride a 450 this good in SX. I mean I knew he was good in MX on a big bike, but SX is a different animal. Oh and Grant, Cartwright wasn't this good last year, stop it!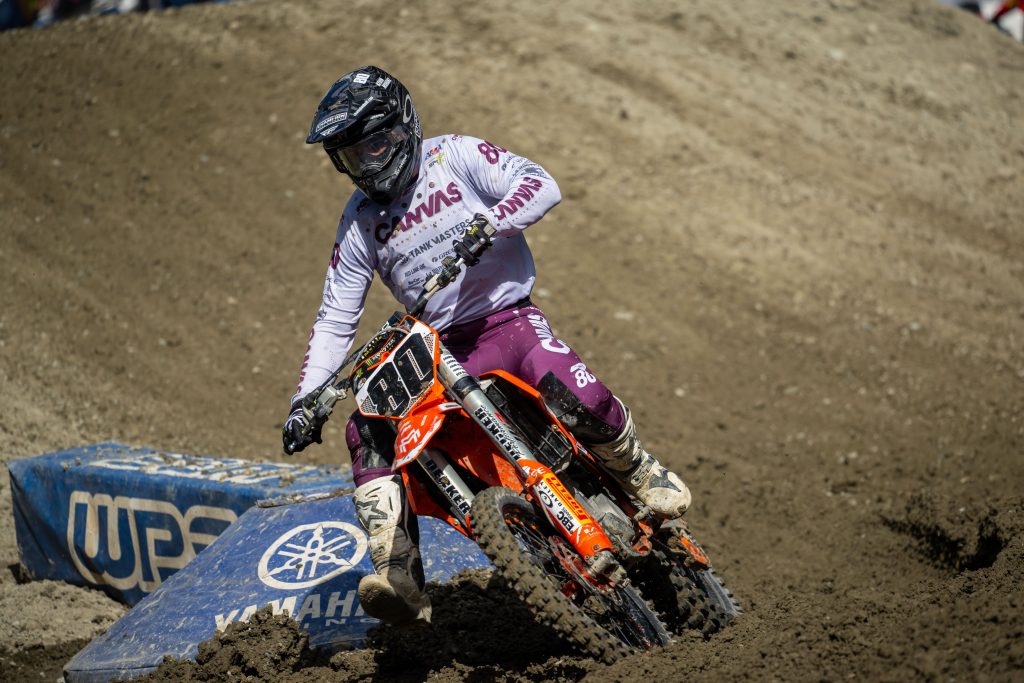 Kevin Moranz: Moranz doesn't have a gnarly engine in his KTM 450 SX-F yet he gets great starts! This tells you that it is all in technique and mental when you line up on the gate. Moranz is not afraid to send it in there is he? The dude gave it the berries that first lap and even though it ended in a mistake, he can take away that he got to the green flag first and felt what it was like up front. There ARE NOT a lot of privateers that can ever say they did that! Well done, sir! Oh and he is his own marketing team! Hell yessssss!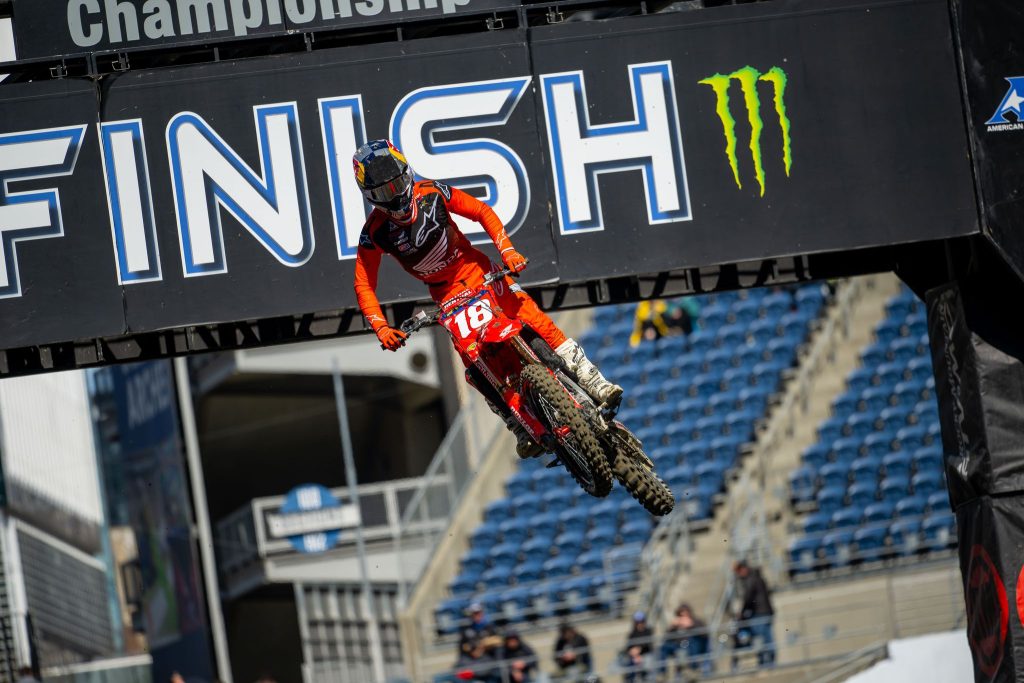 Jett Lawrence: Was it me or did he look pissed off after the main event? It's like he wanted to gap RJ more before the checkers? Regardless Jett looked in control per usual and it didn't seem he had to push that hard to retain his couple seconds on RJ. Let's also give some credit to his Honda team for giving him a fire breather of a CF250R because some of these combos he was pulling didn't look that difficult to pull out of a dead stop or slow rolling speed. Oh and that heat race incident with Mcadoo? Yeah, I would have been a little pissed too if I was Jett.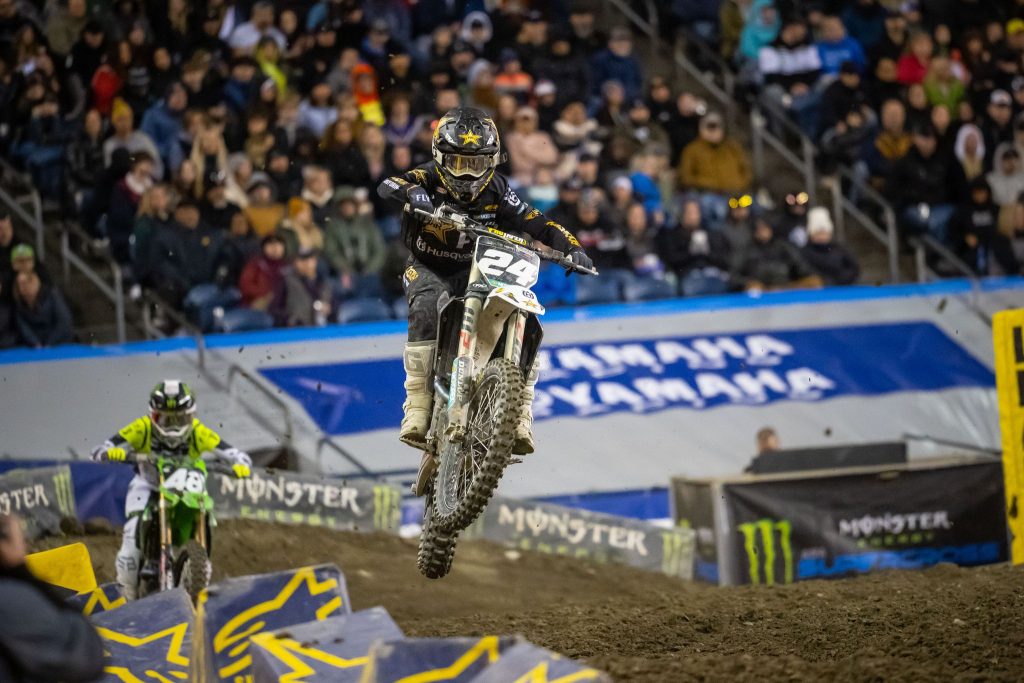 RJ Hampshire: RJ is like the Terminator. He will not stop coming after you! Mac thought he had him but nope! The Hampshirenator keeps on honing in on you until you break! If RJ can start with Jett, I think things could get interesting. I am not saying he has the raw speed of Jett, but it's close! I also think RJ will be great on a 450, but we might have to wait until 2025 to see that in SX.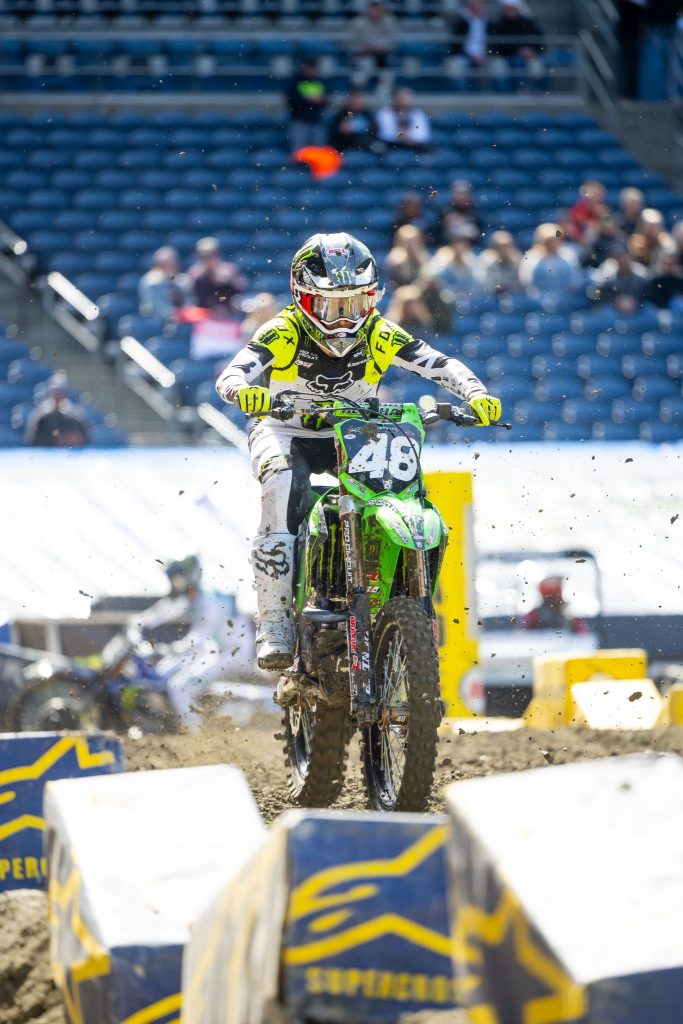 Cameron Mcadoo: This guy also has a heart of a thousand lions! Remember when Mcadoo rode for the Smartop Honda team? I never would have thought he would be this good but he is! He has another year on his contract and to me looks to be the man to beat in whatever coast he rides next year! Regardless of who is on his coast. I do think Mitch has a great squad next year in the 250 class with Shimoda and Mac so will we see PC dominance like the old days in 24? With Mac on one coast and Shimoda on the other, we could! That heat race incident with Jett? I mean Mac was going for it! Can't knock him for that, but it was a little premature. If it was the main event, I would have zero to say on it.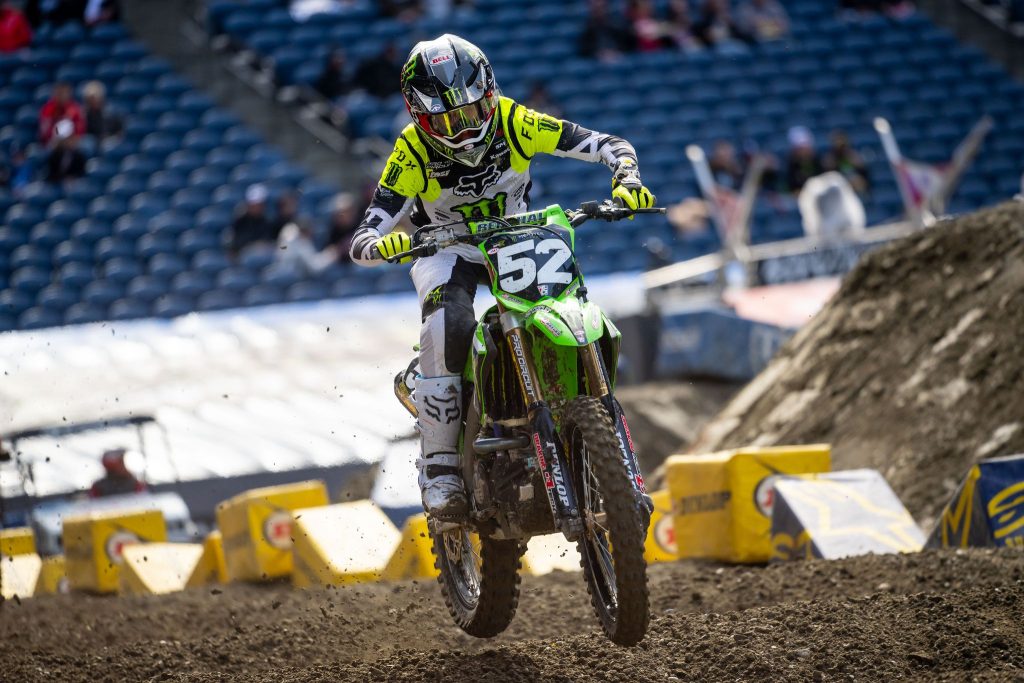 Carson Mumford: This poor kid has been through some shit! With the FC team folding up to injuries, Carson has been through the ringer. However, Saturday night was a glimpse of what this kid could do with a full year under a great team. I do think Mumford could be a regular podium rider with a team like PC as he has the speed and intangibles to make it there. I also know he has been working on his fitness a lot more so we should see a more consistent Mumford this season! Let's hope he can retain this PC ride for outdoors so we can see what he can really do when they open these throttles up a bit outside!