I was scheduled to be there in the ATL but then Steven and I wussed out and pissed all of you Life Swap lovers off. Even though I was at Glen Helen all weekend for the Cal Classic, I managed to get some info and watch the action on TV just like you from Atlanta Motor Speedway. However, here are some nuggets you may not know!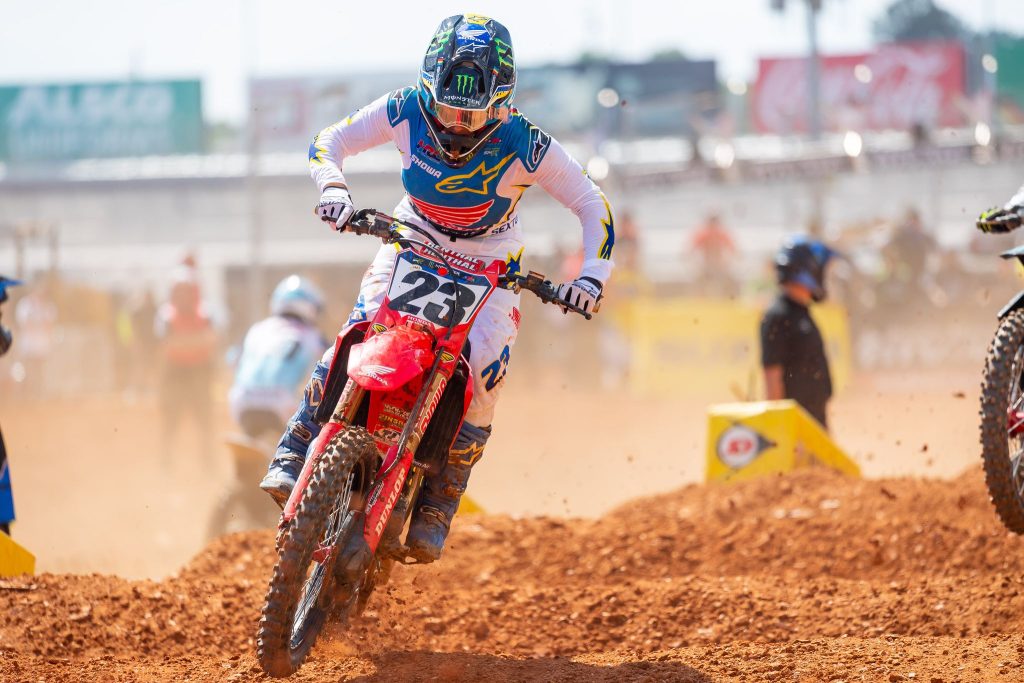 Chase Sexton: Maybe Gisele only comes out at night? Maybe Gisele doesn't like the daytime so she lies dormant. The beautiful style of Chase was ON IT all main and never buckled. The dude impresses me on and off the track. Chill vibe, incredible technique, insane roll speed through corners and doesn't talk to much shit (at least in public) when he's not winning. Great ride for Chase and Team Honda! A lot of credit should go to this team for trying to make Chase comfortable! It looks good from here!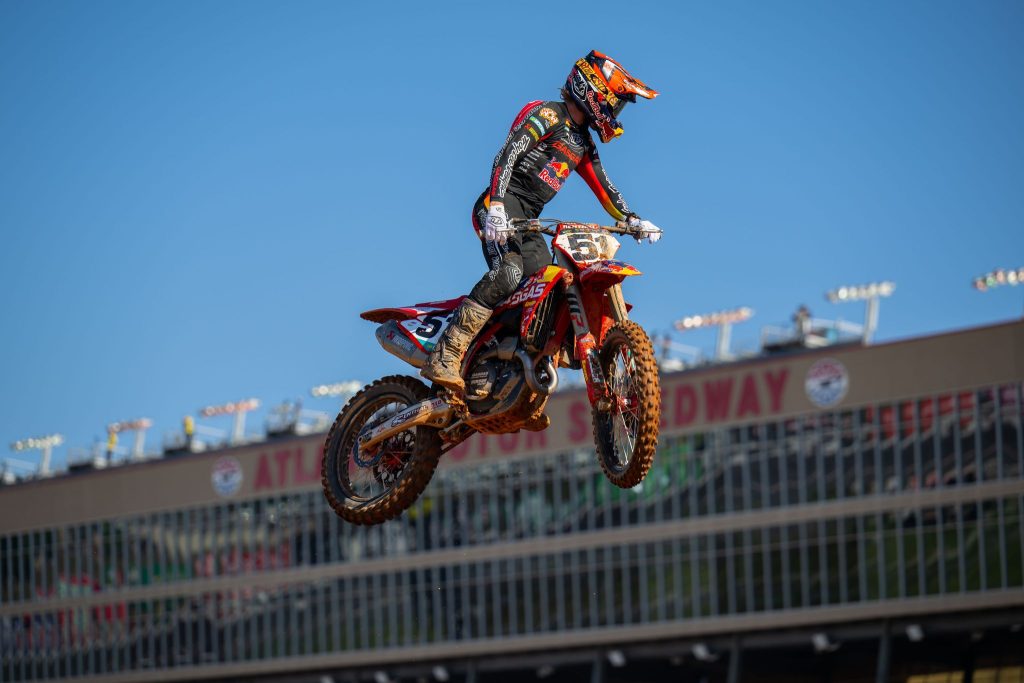 Justin Barcia: The fittest guy in Moto! Yes, I said it! How could you not think that Barcia wasn't the fittest guy around being that he rides like he does and doesn't fade! A hot/humid Supercross race isn't easy and Barcia prevailed, passed Roczen and wasn't that far off from Chase! I was tired just watching. the dude ride! I would love to see his RPM numbers from the main event that the team can pull out of the bike. I bet it isn't under 8000 RPM the whole fricking Main Event.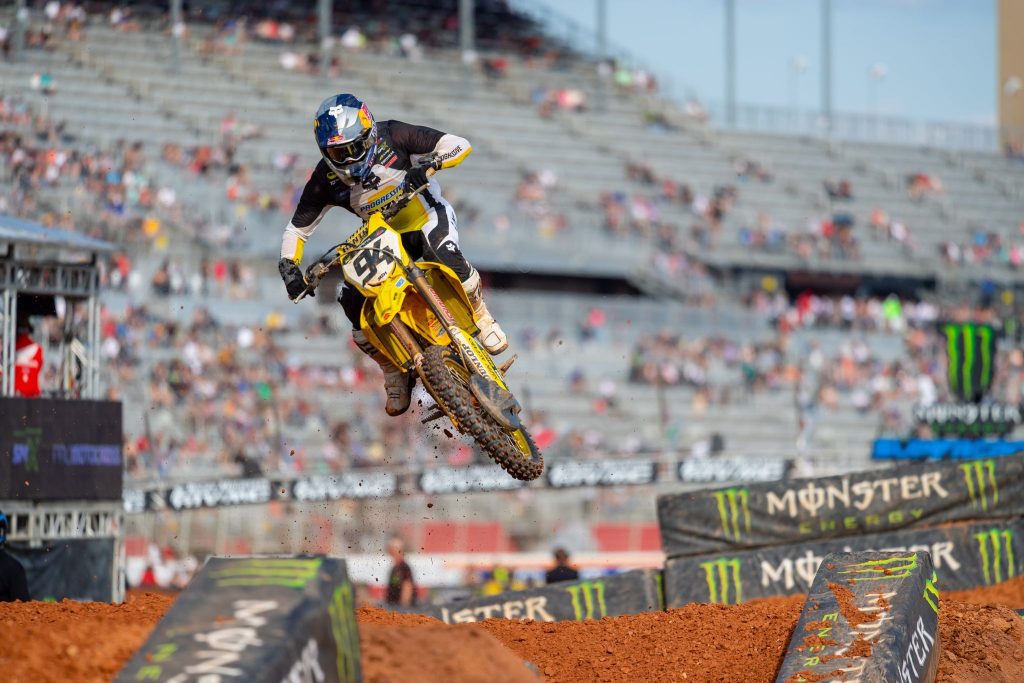 Ken Roczen: It's almost comical how much the broadcast team talks about how many times Kenny is on a pair of new forks. Now he's riding with a Chiz spec? WTF? I mean it looks like it worked right? Softer setting to be able to feel more is my guess, but the dude is an amazing rider to watch ride and what was funny is you couldn't here Roczen's bike at all when Barcia was up his ass in the main! I bet if we checked Roczen's bike data, it would be over 8000 RPM!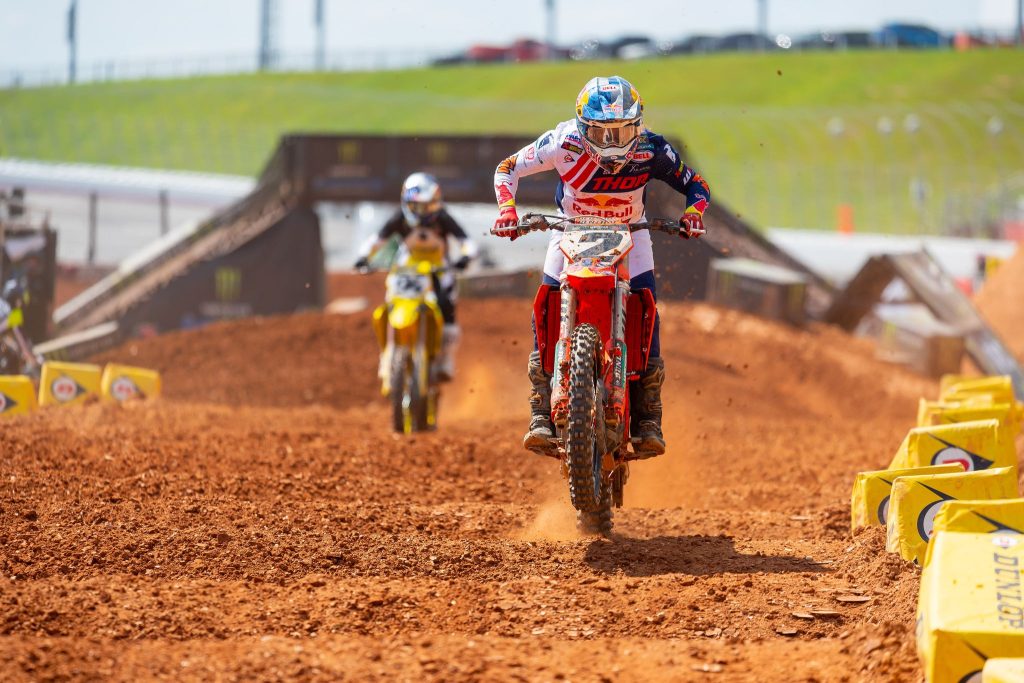 Cooper Webb: I heard that Coop was back on some good ol' 48m forks which tells me he needs less rigidity and more comfort. Maybe that Arizona race didn't set well with him and he needed a change ASAP. He looked good in the main but was off the pace early which left him a gap that he (or Tomac for that matter) couldn't close. Coop also didn't sound satisfied with that setting after the main. So who knows? He still made up a point though!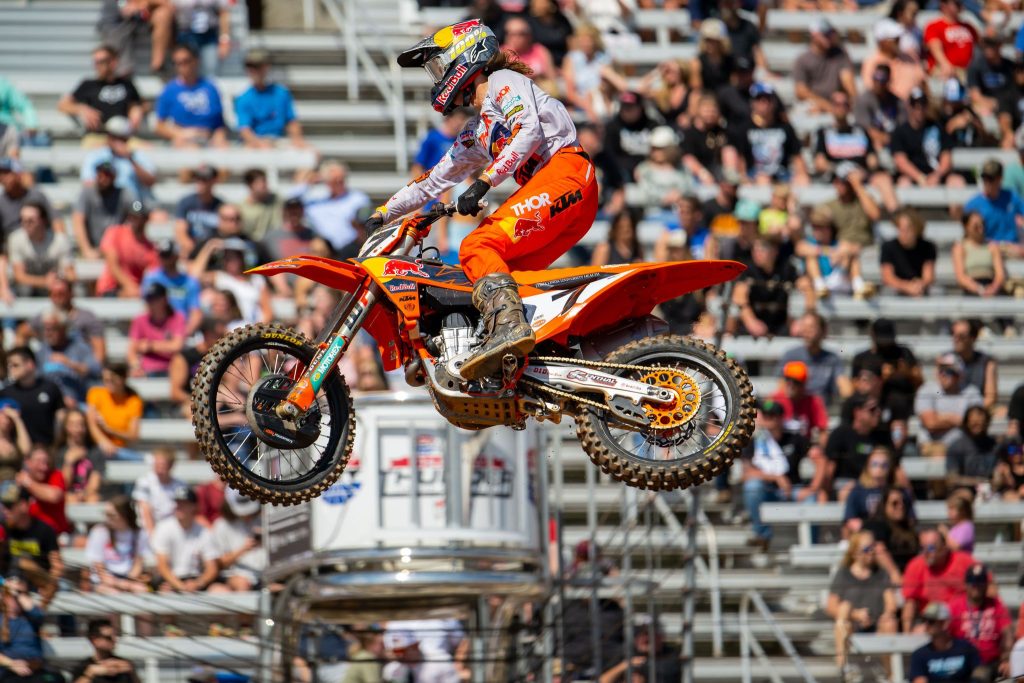 AP7: Going from the LCQ to a sixth in the main is a great turnaround and to me was faster than Tomac late in the race but a slide out put him back too far to challenge. Look for AP to be good next week as New Jersey is soft AF!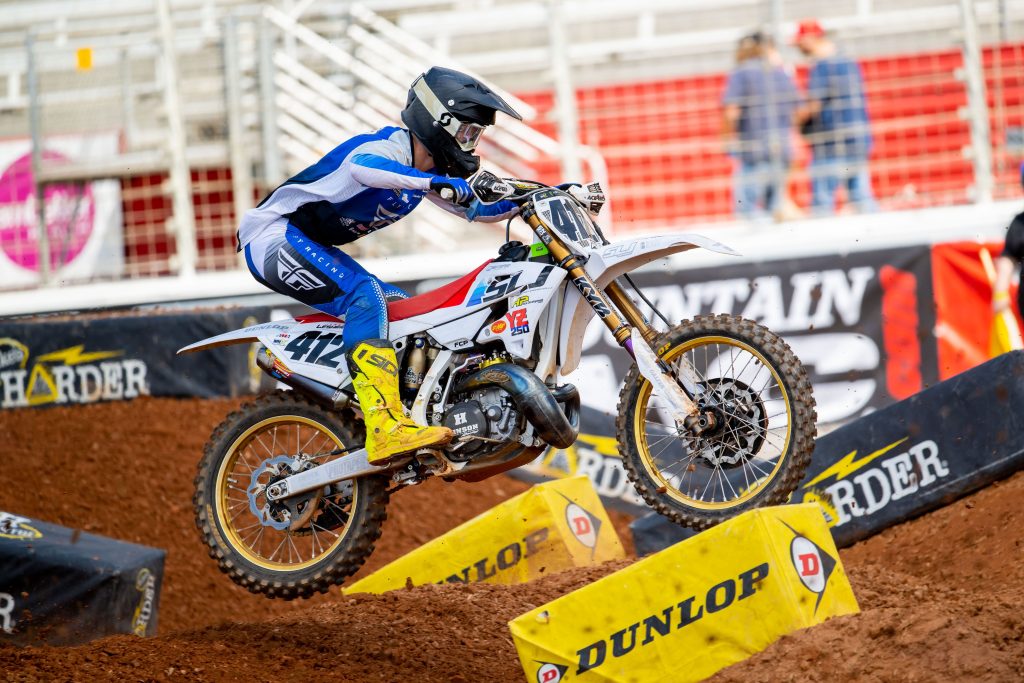 Jared Lesher: I am not even a two stroke lover and I can appreciate what Lesher did? When was the last time a 250 two stroke made a 450 main? Bueller? Did I miss this on Fowler Facts over the weekend? Congrats Jared and being kick ass! Oh and his whole gear set up looks awesome! I am TEAM LESHER!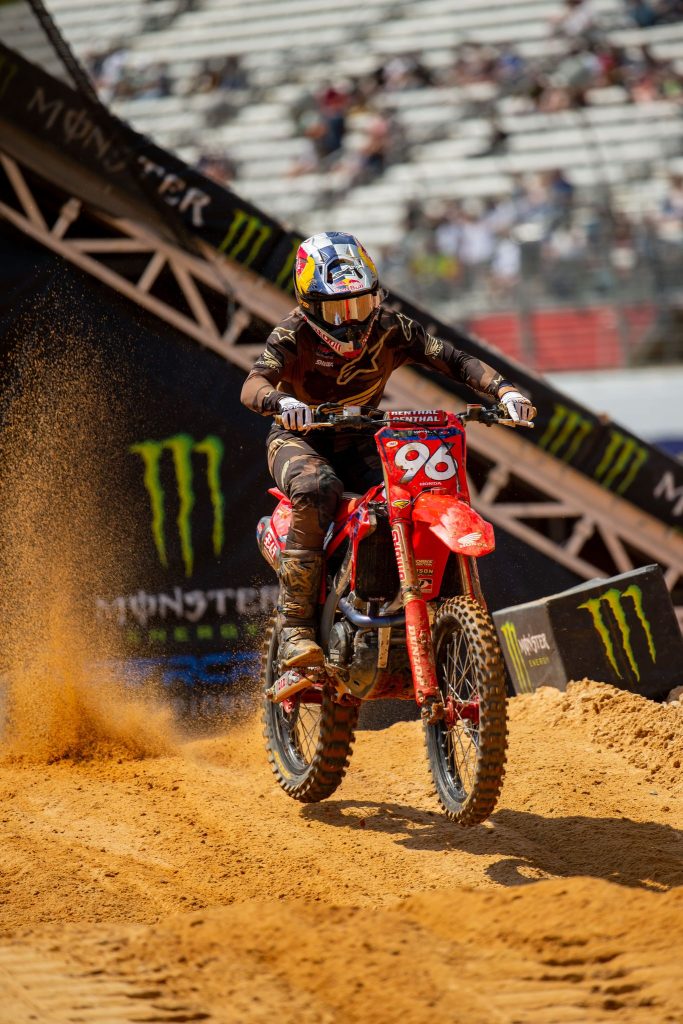 Hunter Lawrence: Ok! It's on next week! Let's see if my 2023 Lawrence Vs. Lawrence theory coms into view next Saturday! Even though the brothers might down play it, I know there is some rivalry between them! I still think Hunter is more solid in SX this year than Jett.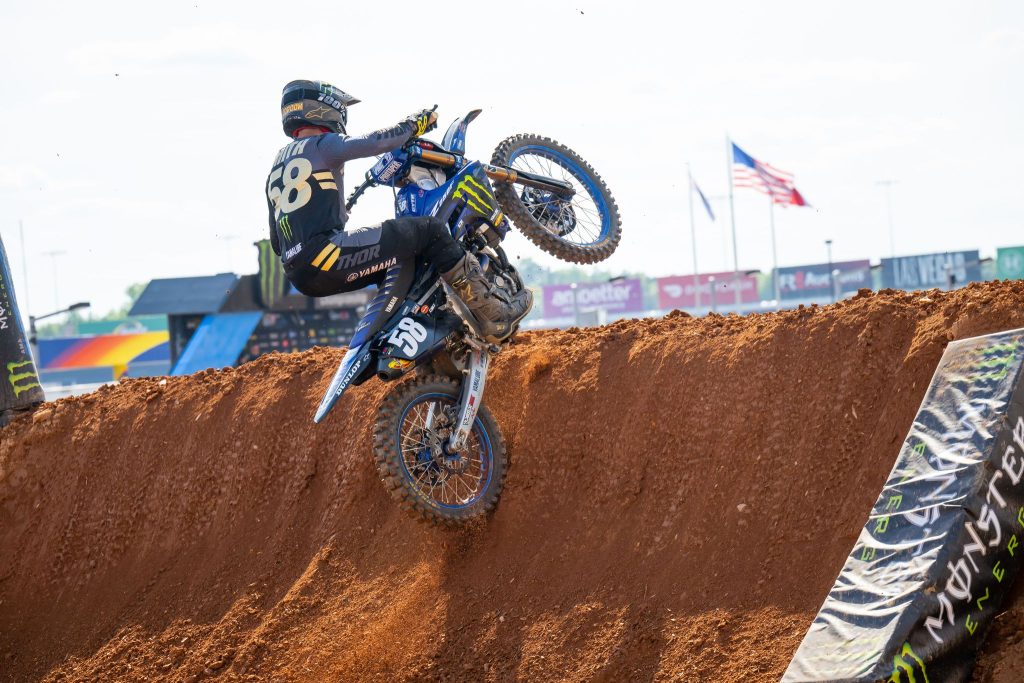 Jordon Smith: Good to Jordan get a podium after all the bullshit that happened with Deegan a couple weeks back. Sure I think Jordan was to blame a little but the dude is a hard worker and stayed off the ground, so let's celebrate this for Jordan because you know Star wasn't all happy go lucky over his season thus far!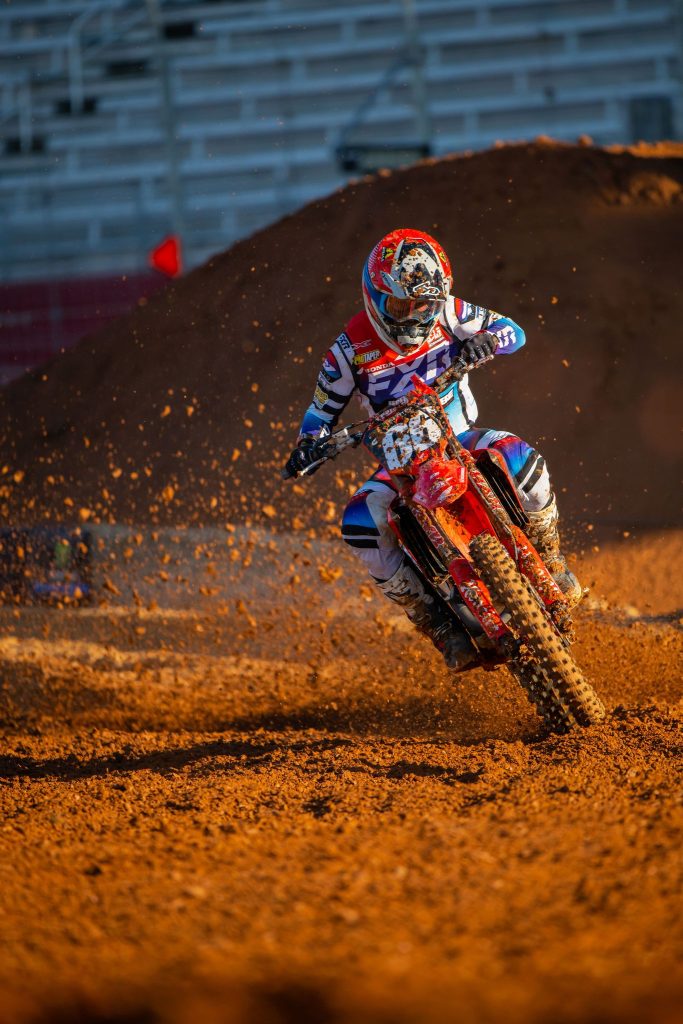 Henry Miller: When I think of Henry Miller, I think of KTM 450 SX-F Henry Miller. I think of outdoor Henry Miller. I think of fast as crap at Millvile Henry Miller. Not this Honda, SX, Henry Miller! Hey, but there is a first time for everything and the dude was on a longer SX track with outdoor like weather, so let it be Atlanta Speedway SX Henry Miller time. Great ride for the kid!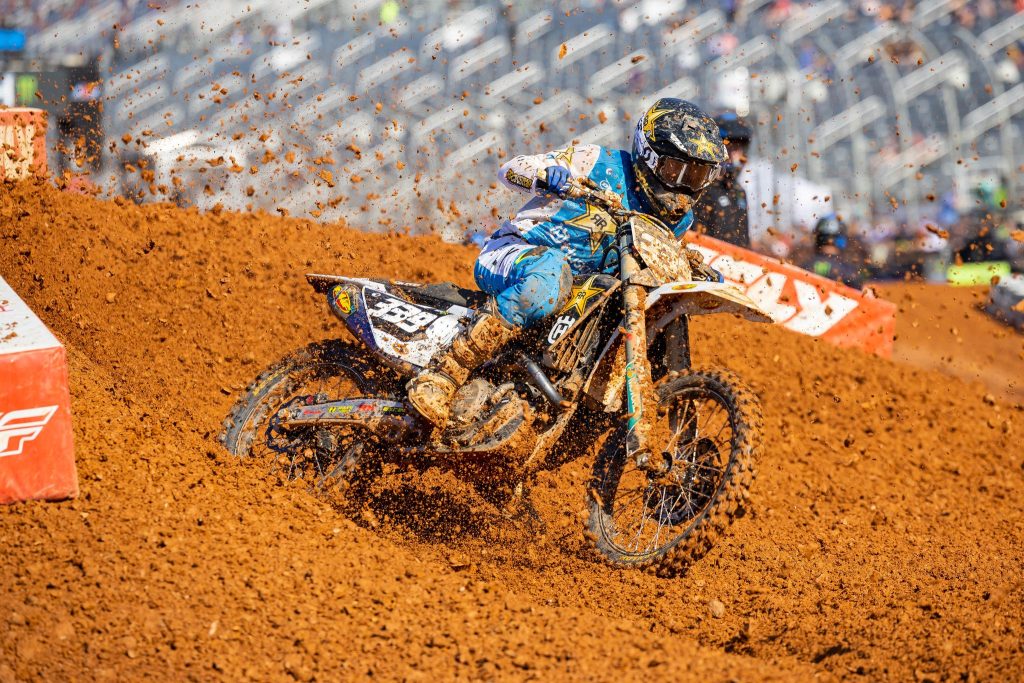 Talon Hawkins: Another great ride for a likable kid is this 8th place ride by Talon! Hawkins hasn't really had a rough go for his rookie year, but I did expect this result to come a little sooner. This is how high I was on this kid. Great rider with some injury prone amateur years so it's nice to see a great result for him in the professional ranks. Let's hope Husqvarna keeps him around next year to build him up some. We have to stop clipping these "good young riders" so soon!