I raced the 2005 Anaheim One mudder and it sucked! New Jersey gave me flashbacks of that and it scared me. If you could tell that the ruts were gnarly on the TV screen then that means they are twice as big in real life. Holy crap! We had some weird results because of the weather but that makes for a fun article. Here's Daytime!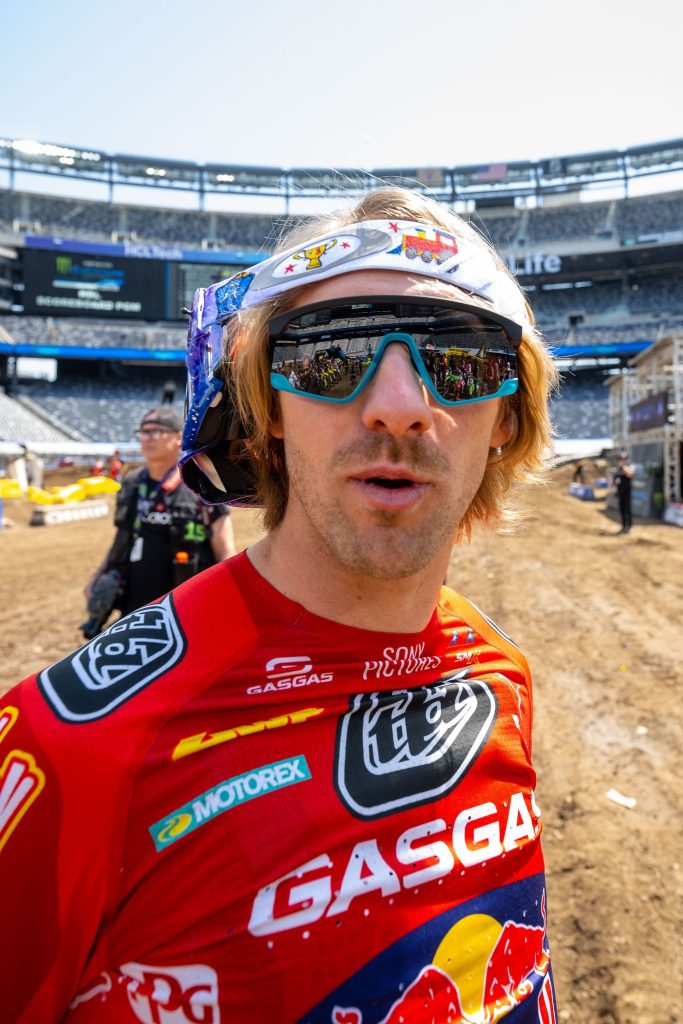 Justin Barcia: Holy shizzle is this guy exciting to watch ride. I tweeted out that this was his race as I am sure ALL of you know he loves the mud. I like how Sexton was trying to feel out the track on the first lap and Barcia was like, NOPE! If there is some track left open, you can guarantee 51 will use it to his advantage. Also, that pass was legit and wasn't dirty by any means! I couldn't believe he was jumping the finish line as much as he was with how nasty it was! WOW! Big payday for the 51 and nice to see Gas Gas get the win as well. Somewhere, Roger D is not as happy as you think.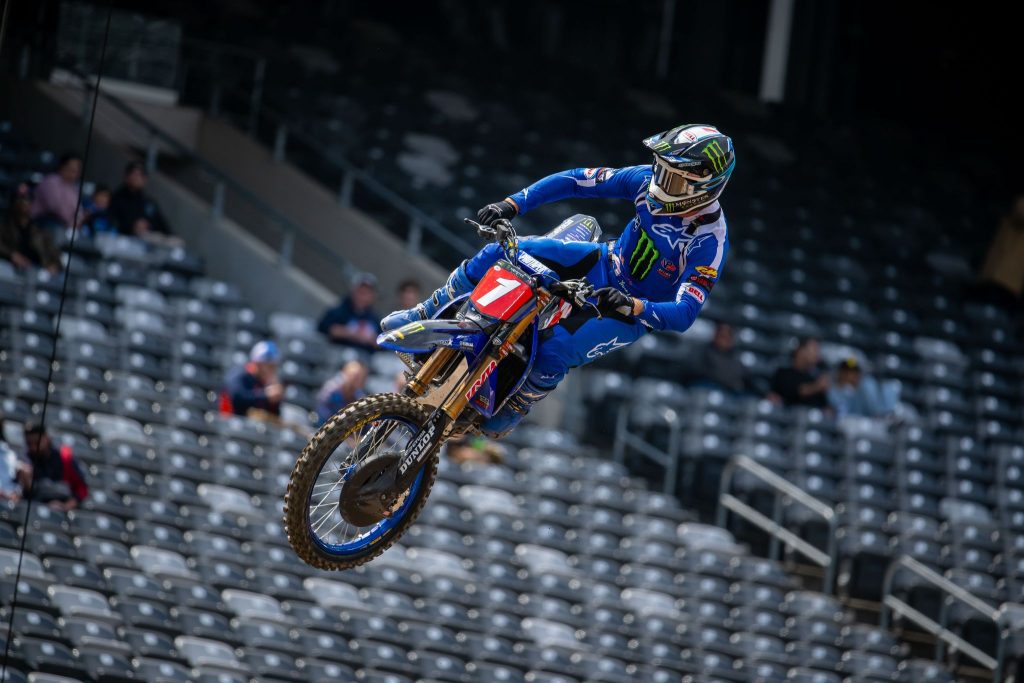 Eli Tomac: What a weird crash by Eli in the first timed qualifier. If you play it back and slow mo it, it looks like he didn't see a square edge pocket before that next jump and his hand went bye bye. I thought for sure he had a broken collarbone, but that A-1 chesty saved his ass (or collarbone). Yes, a Charlie Horse hurts like a son of a bitch so for those saying they don't hurt. let me dead leg you as hard as I can then get back to me! Tomac is up by 11 points now over Webb and the light is dimming for number 2. If Tomac wins Nashville, that's a wrap folks!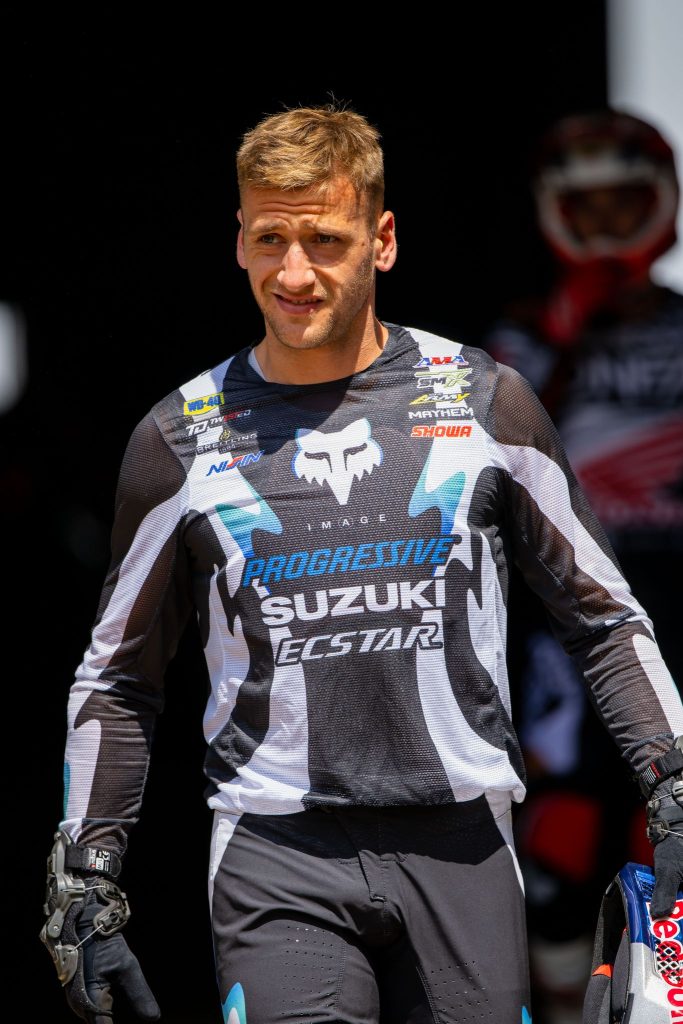 Ken Roczen: 94 is technical son of a gun isn't he? How many of you screamed at your TV when he fell in the whoops, "DON"T STALL YOUR BIKE"! My wife and I both did, but he kept it running and salvaged a third without goggles. Oh and thanks to James and Ricky for giving us a breakdown on what it's like to not wear goggles when it is a mud race. It's exactly like that and then some! On another note, I see at least 2-3 Suzukis every time I am at a track now. Not old ones, new old ones! 94 and HEP is responsible!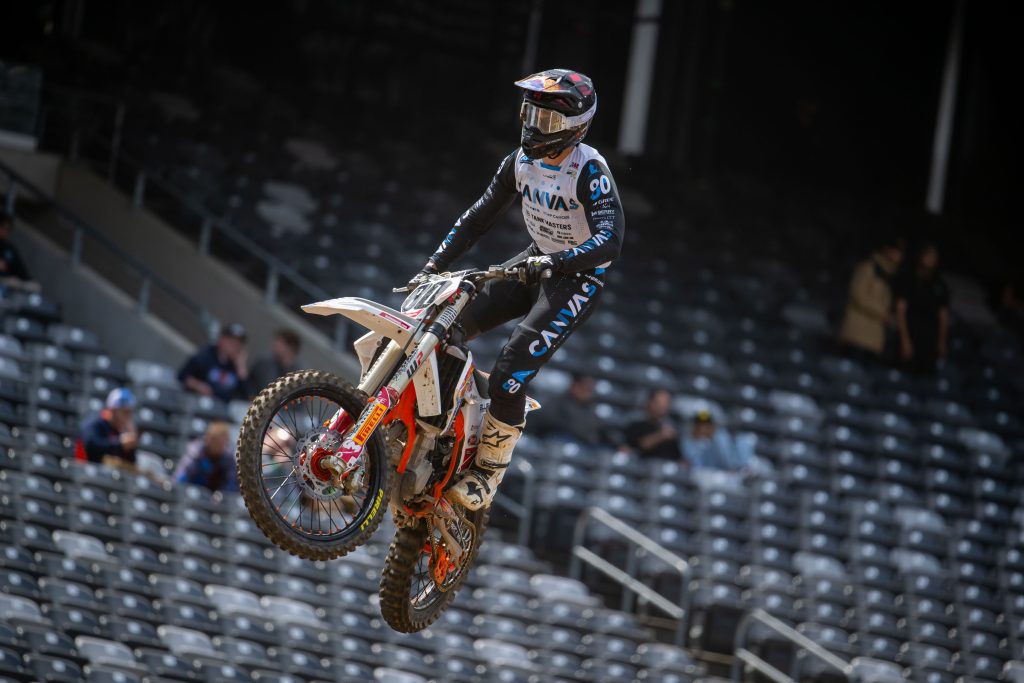 Kevin Moranz: WHAT? WHAT! Moranz with a seventh? Hell yeah! This dude puts his heart and soul into this sport and for him to come away with a top ten on a stock bike should give all you idiots (like myself) a shot in the arm that we don't need all this crazy crap to do good! You just need some rain and a positive attitude! Congrats to Kevin and all of his supporters for believing in him and getting him to these races. The dude is a bad ass SX rider! Who would beat who off the start on stock bikes? Moranz or Prado?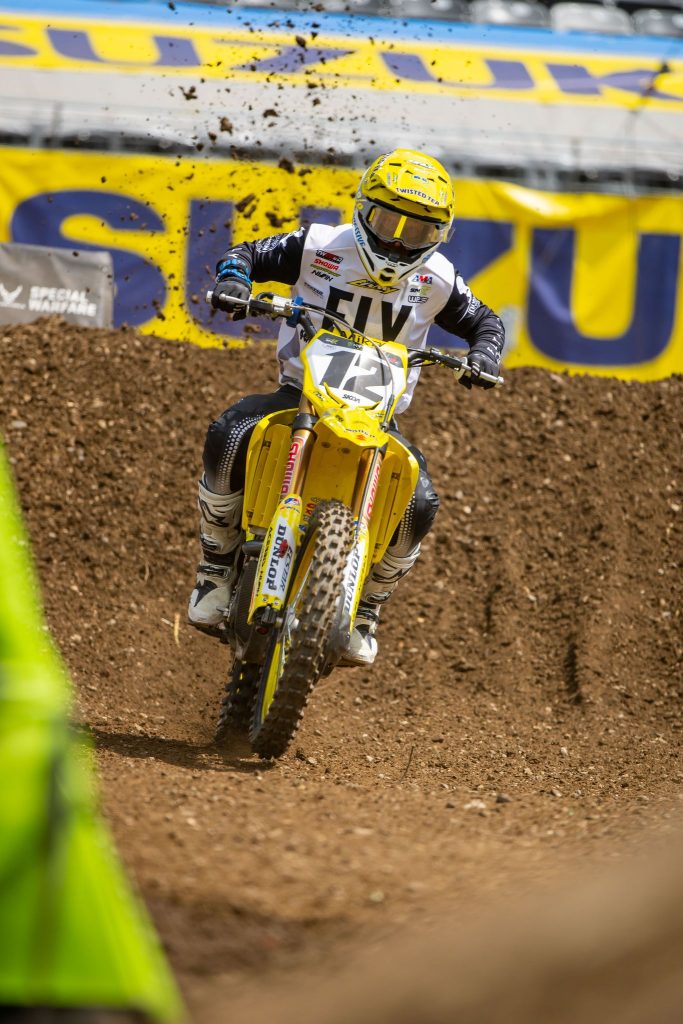 Shane Mcelrath: God bless Shane! The dude has been having a year I am sure he is not super stoked on but he's been grinding it out! The guy has won main events people and was on the bubble of making main events this year in a few races! A sixth place in East Rutherford has got to feel good! I never knew Shane as a mud rider but it looked like his east coast roots paid off Saturday night! Let's hope HEP keeps him around so he can build on this 23 season for next year! I mean there is a new Suzuki RM-Z450 coming right?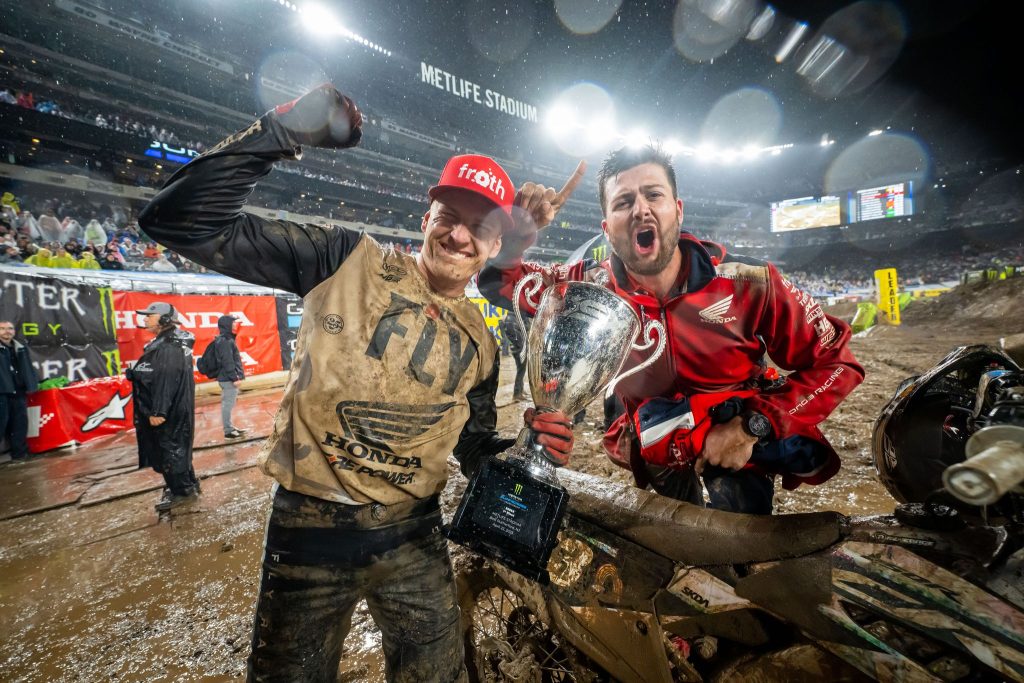 Max Anstie: HE THOUGHT ABOUT THE WIN BONUS! This is the first rider to ever admit it on the podium! Thank you Max! Pretty cool to see a guy like Yarrive get his first win in the 250 class as well as Max. What is crazy is that I wasn't surprised he won. Being that I am a huge MGP fan, I have seen this guy kill mud motos in Europe and beat some of the best in the sand! The dude can ride so this 250 class should feel like nothing to him. Will this confidence roll over into dry races? No, but outdoors should be awesome for Max!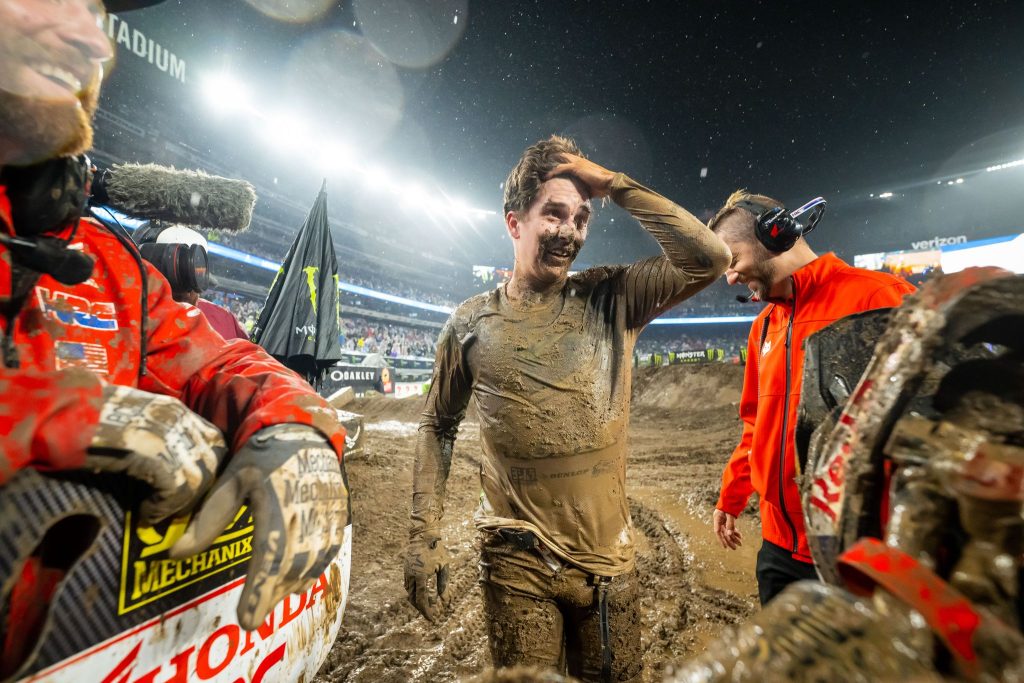 Lawrence Brothers: I bet you these dudes are so sick of hearing about their brother rivalry more than we are and I know WE are sick of it! I am shocked that Hunter didn't wrap it up Saturday night and I am surprised that Hunter didn't win. Oh and Jett beat Hunter again so I guess there goes my theory on Hunter being better than Jett in SX this year! CRAP! Here I go talking about the brother rivalry again. I am guilty of it as well, I think we all need Lawrence brothers rehab stat.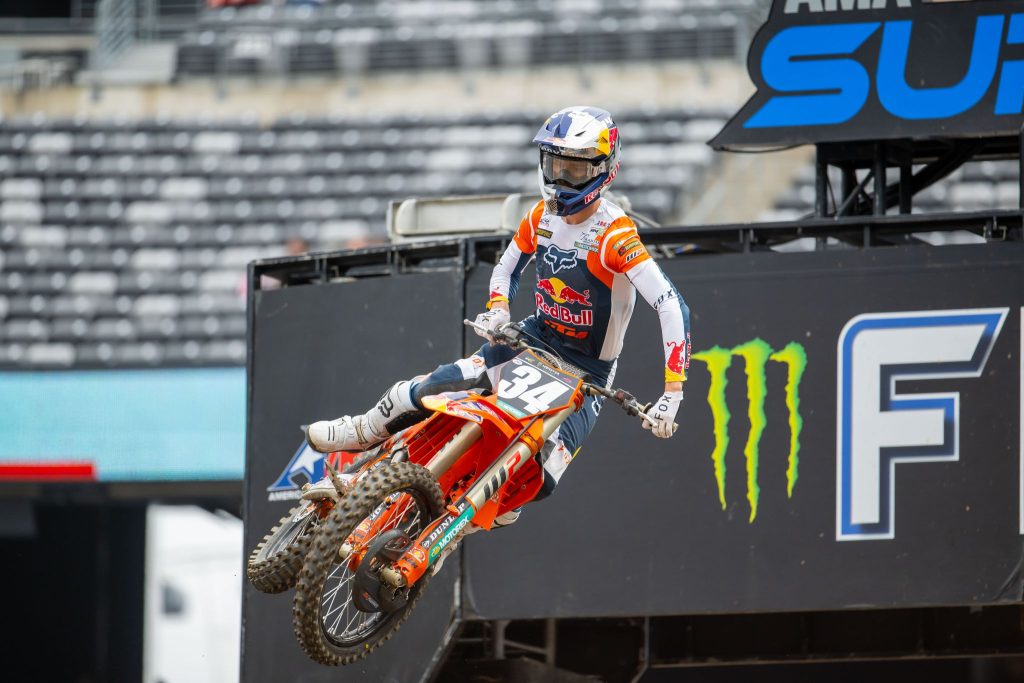 Max Vohland: Interesting to see where Max goes next year. I think we (us media) are not giving him enough credit for being much better in 2023 than last year. He wasn't good at all last year in SX but when he stays off the ground Max has been a top 5 guy. Granted the west hasn't been super deep but a fourth place in the East/West showdown should tell you there is some potential there. Let's slow roll this kid some a little. Let's not just burn him to the ground in two years!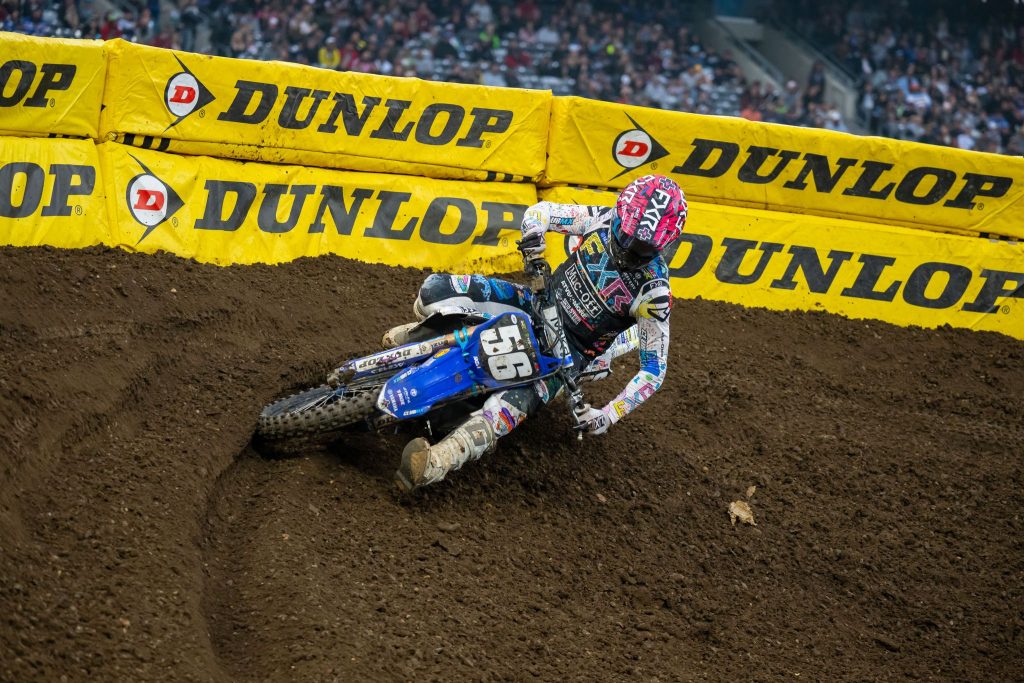 Enzo Lopes: Top five for Enzo and it looks like he could be moving on to another team next year but if I was Enzo, unless it's a factory team or PC, I am saying put. With Yamaha coming out with a new YZ250F next year, I am thinking that I would like to stay on a bike that could be better than what he is riding right now. Just sayin…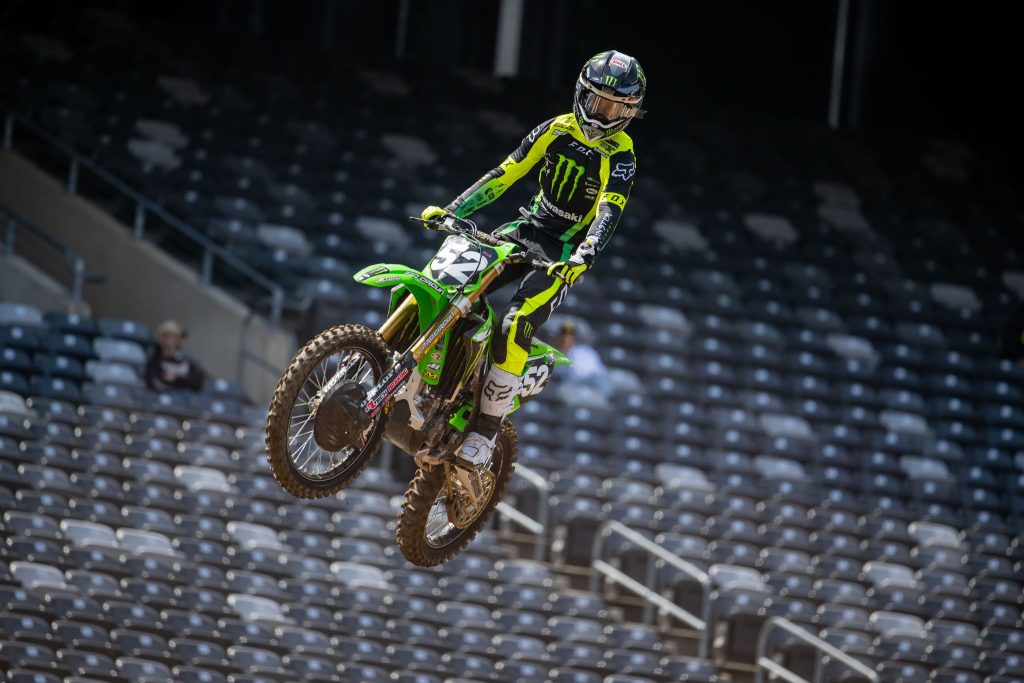 Mumfy: First PC rider! That is something! I don't care what place you are, you better be the first PC rider across the checkers if you're on that team! Good job to Carson on plugging away. Let's hope he gets a chance outdoors!