We have taken some time off from Daytime Program but we are back with some thoughts on Red Bud. Tim and Amy Ritchie do a great job with the Red Bud track as well as keeping the core of the motocross vibe high on America's weekend! I have never been to Red Bud on a national weekend, but it looks like a hell of a good time! Here are some thoughts about the race.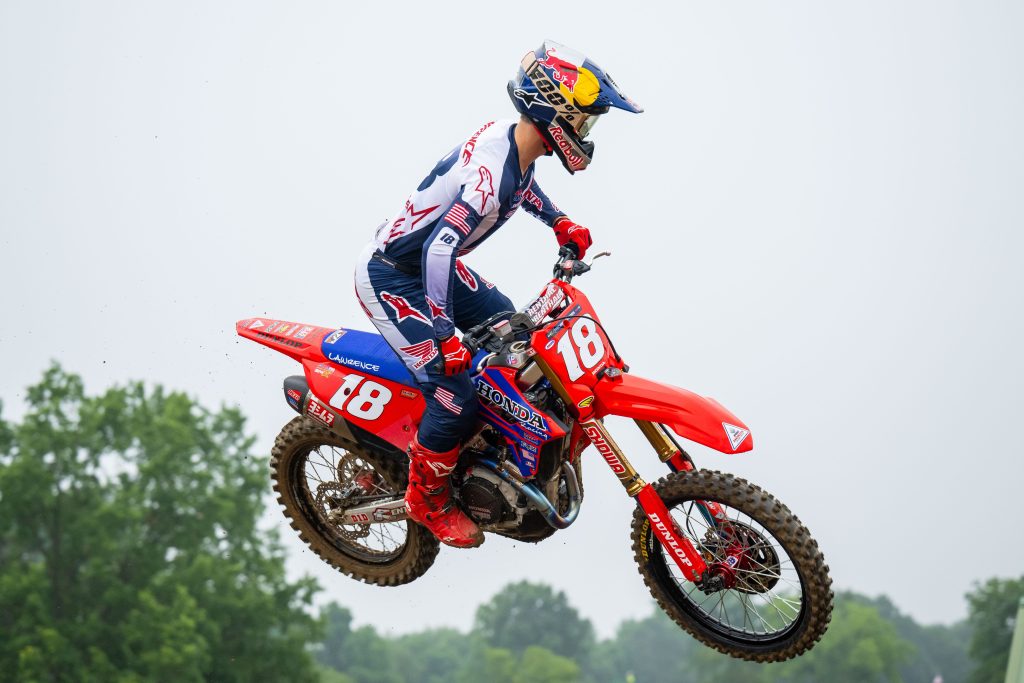 Jett: As I have sat back and watched Jett more in outdoors it's apparent that his line choice is a huge part of why he is so good. We can all sit back and wonder why/how he is so fast but to me it is his line choice and how he delivers the throttle in almost all types of conditions. Sure his balance is great on the bike and he is always centered but his line choice around the track is unbelievable. Watching his slice the bumps and almost always never hitting them straight on is something that takes a lot of confidence in your bike and the factory Honda looks to be working correctly in those conditions. I can tell you that Jett's frame is different than Chase's set up and it looks to be calmer than 23s. I don't believe the hype about all this body positioning and footwork stuff that is out there on Jett. To me he is just good at delivering the throttle as well as line choice very early in the moto. Oh and it helps he gets good starts!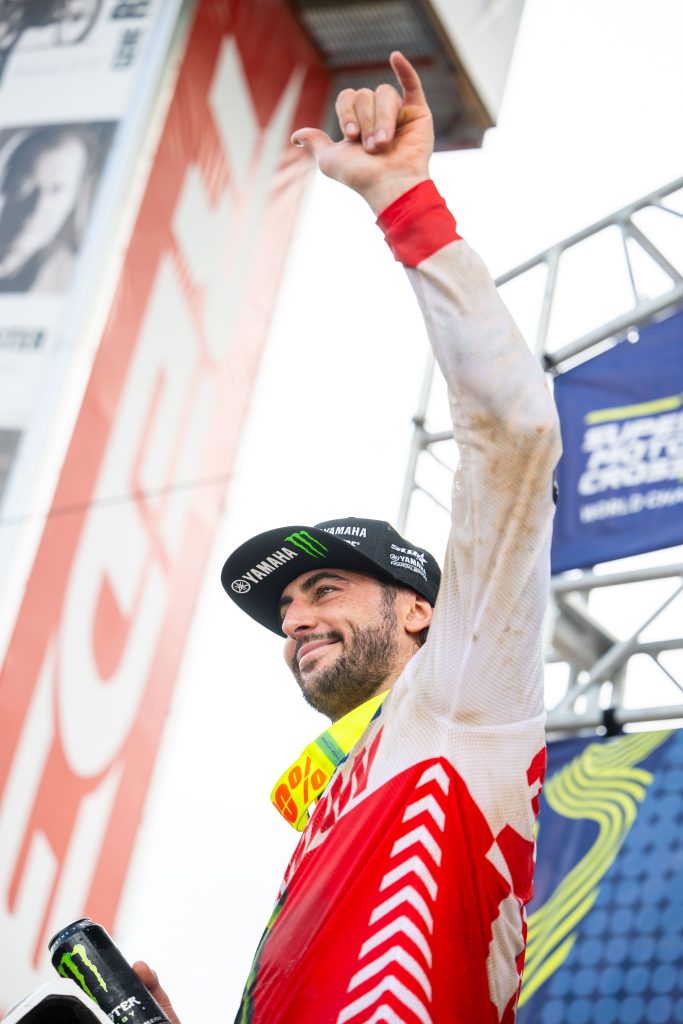 Ferrandis: Dylan's bike set up looked like dog trash at Thunder Valley. Number 14s bike looked better at Red Bud but it still is pretty damn choppered out compared to others. If you watch MXGP you can see that Coldenhoff's bike is much more rear end high than Dylan's and even though Seewer's bike looks lower than Coldenhoff's, it still doesn't looks as low as Dylan's. I do know that 14 has changed A LOT of things with this bike almost every week so getting him comfy on this new Yamaha has been a pain in the ass. However, it looks like it is coming around as he wasn't far off Jett in that second moto!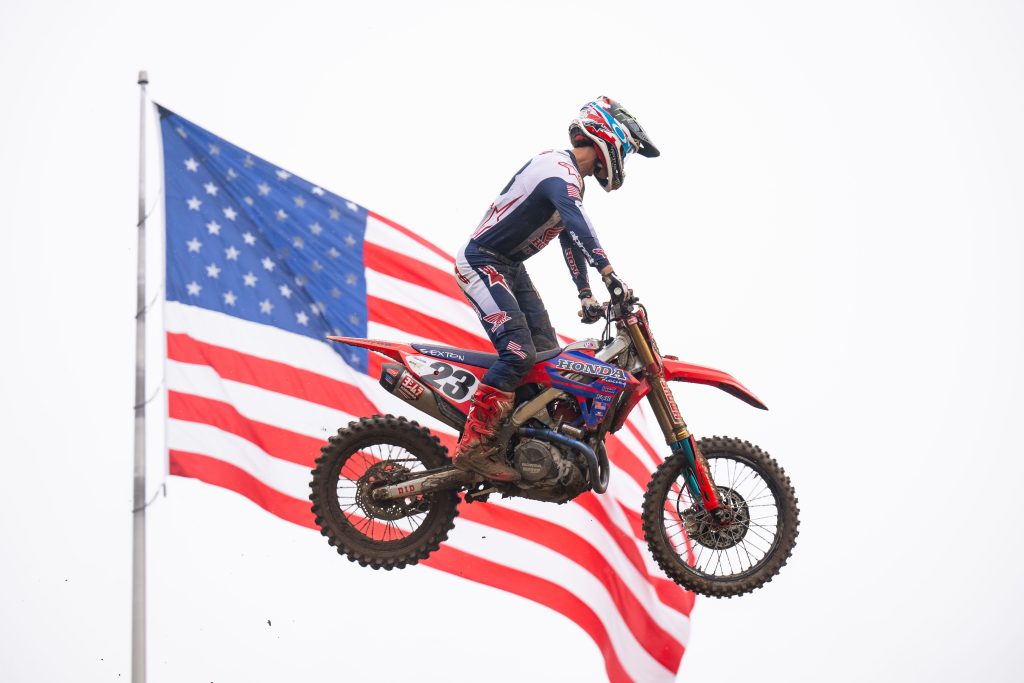 Sexton: WOW! Chase admitting that he wasn't great was refreshing but man he still has some front end washing type of mistakes going on doesn't he? If you look at the lap chart the first moto you can see that Chase is as good as Jett in the middle of the Moto, but Jett can find more speed when he wants. Chase will get better and I think with more seat time, will challenge Jett, but he has to get a start with him to feel the pace early.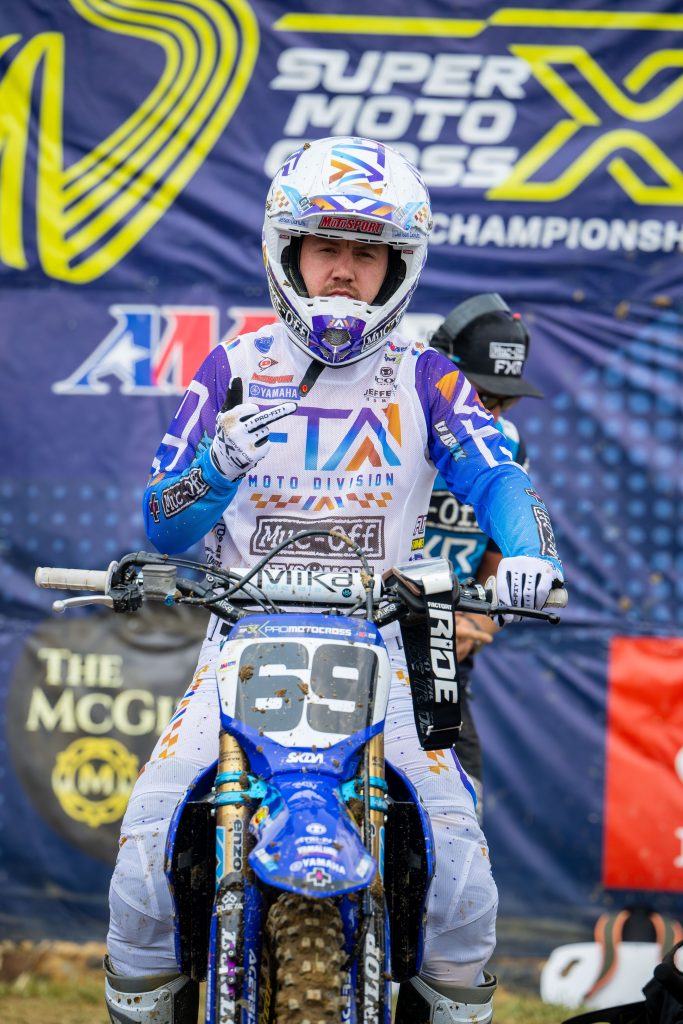 Phil: Air fork Phil! Phil said he was going to an air fork for this weekend as it seems he stuck with it all day and liked it more than his spring set up! This isn't as mind blowing as some think. I have ridden with some KYB PSF1 stuff in the past on a Yamaha YZ450F and it wasn't horrible. There is some more plushness that comes with the PSF1 set up versus spring fork as going stiffer with a spring fork sometimes gives the rider a harsher feel yet with a PSF1 set up you can go stiffer without some of that harshness through your hands. With the size of these bumps that form back east, I can see why Phil could like the PSF1 more.  I don't think he would like it out west though! A top ten proves that this guy doesn't suck and an air fork can work!
Shelly/Amateur Racers: Who? Only reason why I know Bryce Shelly is from the amateur races. He is still a Pro-Am and should be racing Loretta's this year, but I've noticed at these amateur races (that we attend) that he is better on a 450 than a 250. He's a bigger kid and rides the 450 really good. An 11th overall at your first national is pretty damn good! It's crazy how some of these "amateur" riders ca do so good at a professional race on their first try. Lux Turner got a top 20 in Red Bud and he barely cracked the top ten in the B class last year at Loretta's. Cochran (A B rider) won the combine against other "A" class kids! Are these amateur kids just that fast or is the current crop of professionals that not that deep? You decide! I mean I couldn't even find a photo of Shelly!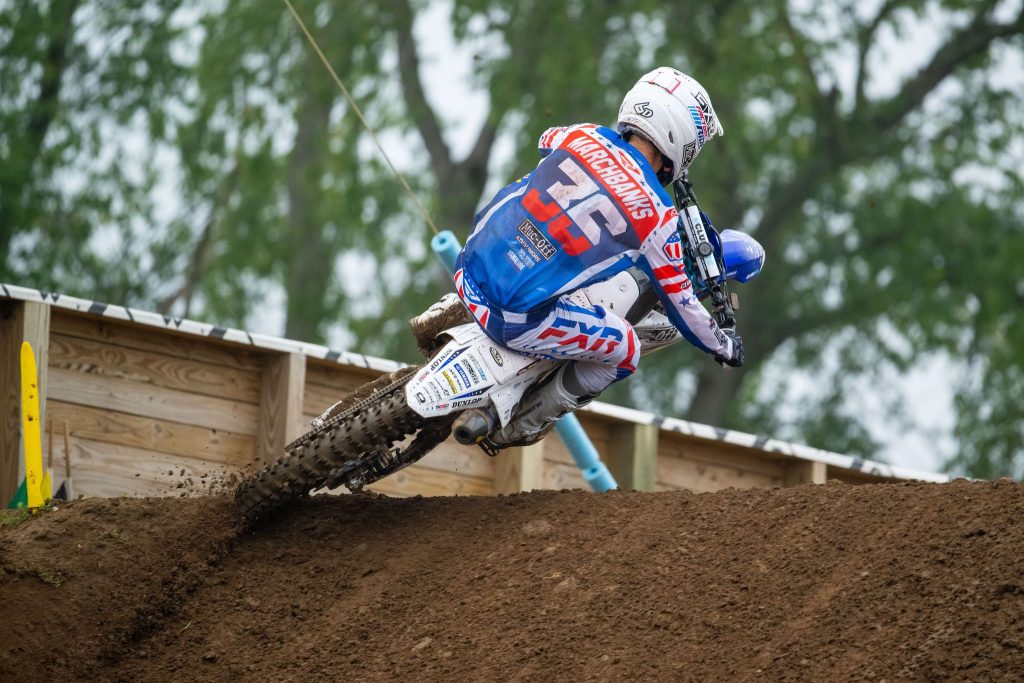 Marchbanks: The Manchild needs to stay on the 450. Period! I think CLUB MX needs to leave him on the 450 for SX as well. The dude is huge. He rides a bigger bike better and needs some motor and I think he could be a top ten guy indoors as well. Make Marchbanks great again. Leave him on a 450!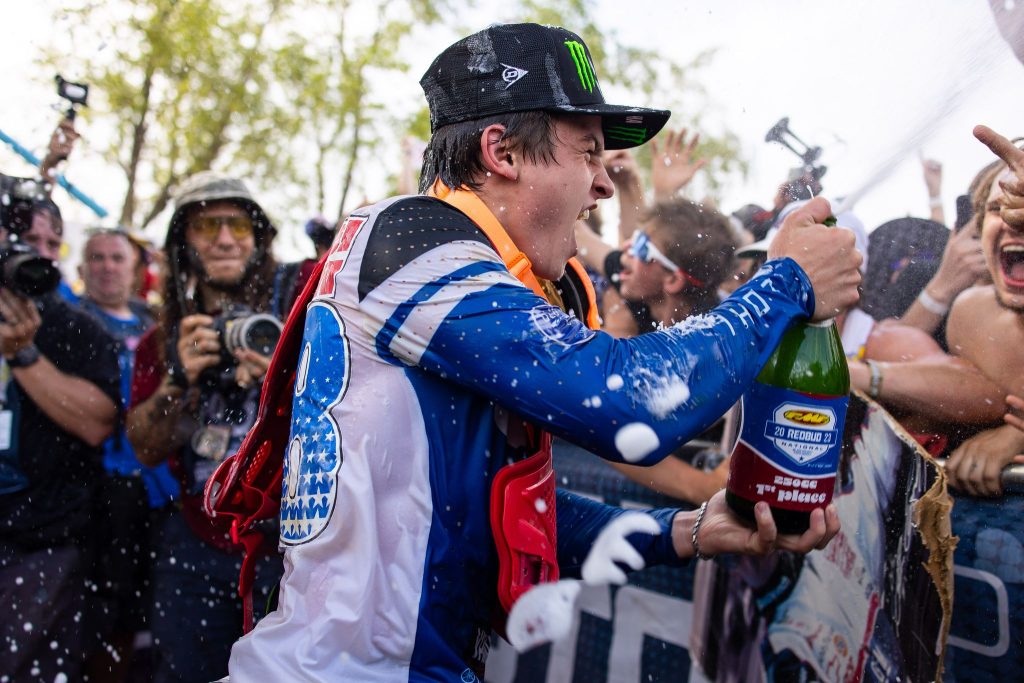 Deegs: With Hunter's first corner/second moto crash we now have a damn title fight! Going back to how good amateurs are, remember last year when Deegs was at Loretta's in the B class? Yeah, me too! Oh and now he is winning professional motocross races! WOW! Say what you want about Deegan, the kid is going to be a force for a while in our sport. I think Brian has made a tough kid and a kid that can take a beating without buckling under pressure. I mean is there anything more American than a little Mulisha family member on the podium on 4th of July weekend? I think not!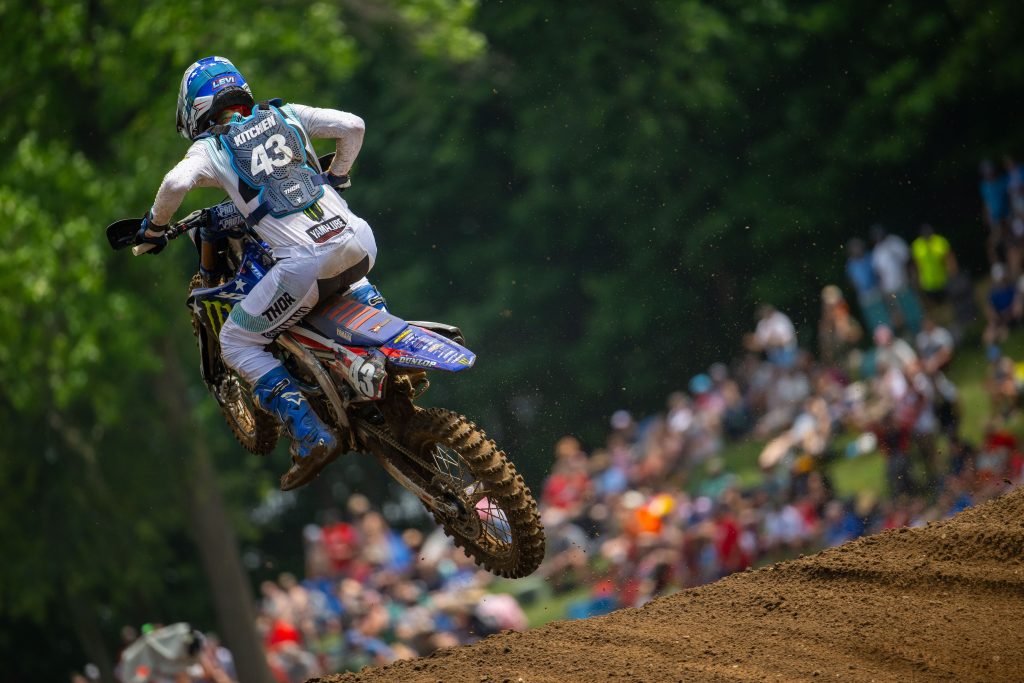 KITCHEN, Not Kitch: KITCHEN got a start and rode like we know he can! I love the fact Kitchen was slow rolled to us and wasn't shoved down our throat early in his career. There is hope for older kids out there who start there pro careers posts 18 years old! Levi is a little more like DV on the bike with better style. He moves around all over on the bike but is not quite as gangly as DV was. KITCHEN used his long torso to kill the waves before the finish. If you haven't seen this, go back to the broadcast and watch again! Impressive! Oh and the kid likes REAL MUSIC!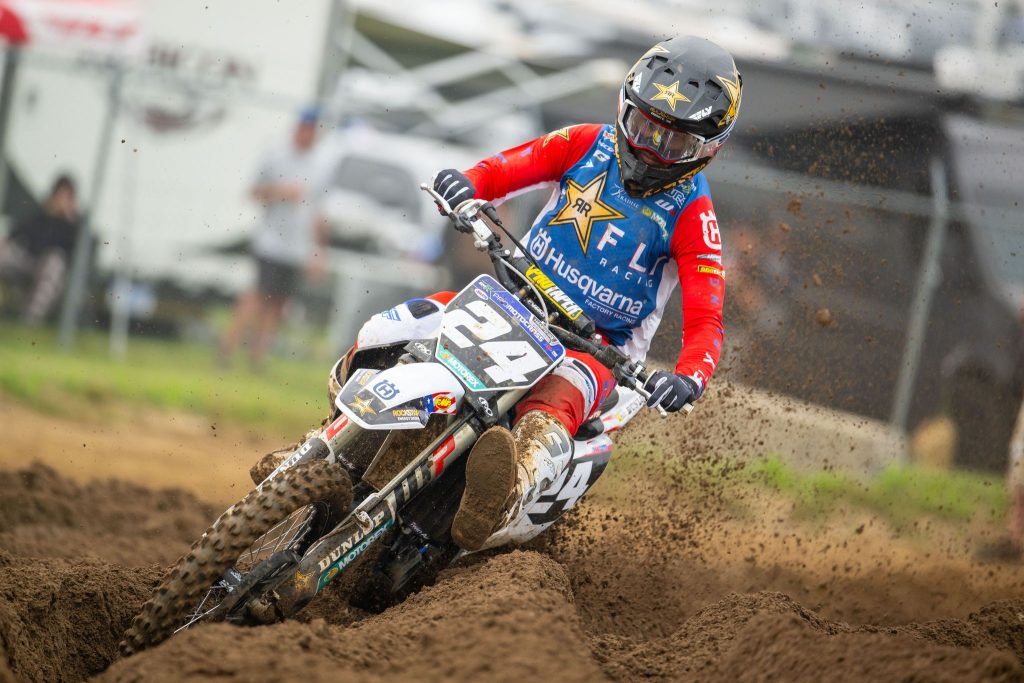 RJ: Ehhhhhhhh. Man, I love me some RJ, but damn can we get him a start. This is how RJ's race would have gone if he would have got a start. RJ holeshot. RJ crash around 15 minutes in. RJ works his way back into the lead with three laps to go. RJ wins moto. Also, the Rockstar Husqvarna's sound really good and to me looks like they have enough juice off the line. If Hunter is beat up and can't ride 100%, look for RJ to pull it together for a championship run. I still believe!