For more on this story go to racerxonline.com. Go ahead. I'll wait.
For more on this story go to racerxonline.com. Go ahead. I'll wait.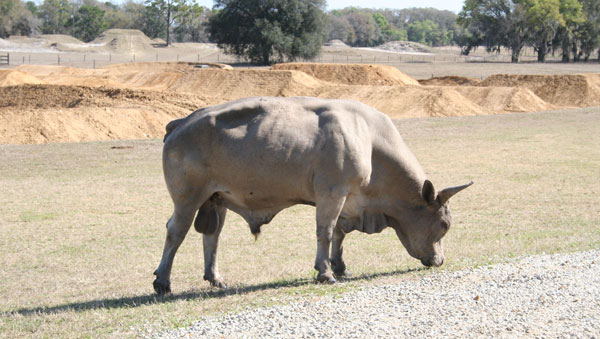 We can kick this photo report off with a shot of this bull that got really close to us on Reed's property. It didn't look happy at all actually. I feel the need to point out the ginormous balls on this beast as I've never seen anything quite like it.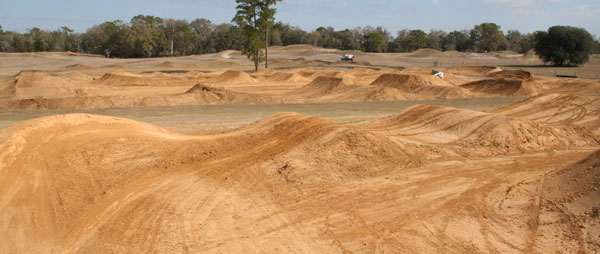 This is on a triple jump on the upper sx track and you can see the lower track further off. Just beyond that is the Daytona section added in for this weekend and those giant mounds of dirt beyond that is the outdoor track. Reed's design for the motocross track seemed to be to just pile up dirt so it touches the clouds and then make a landing the same size 6000 feet away. It's a motocross track on steroids.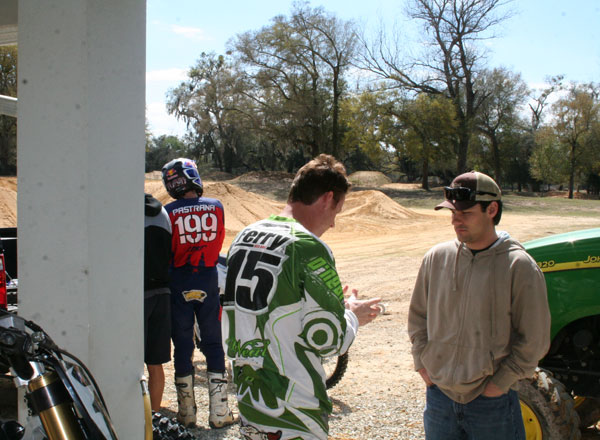 I'm not sure what Ferry and Billy Ursic are talking about here (probably the '99 Summercross win) but the real key to this picture is the guy in the background with "Pastrana" on his jersey. This was the only shot taken of him as three laps later he was on the ground and down for the day. I watched him and figured I'd have plenty of time to shoot him later but as we all know, things change fast in Pastrana land. See that jump in between Ferry and TP? See that dark groove up it? Uh, yeah that was where Travis backflipped the day before for the guys on his RMZ. Yep, about a four foot high jump.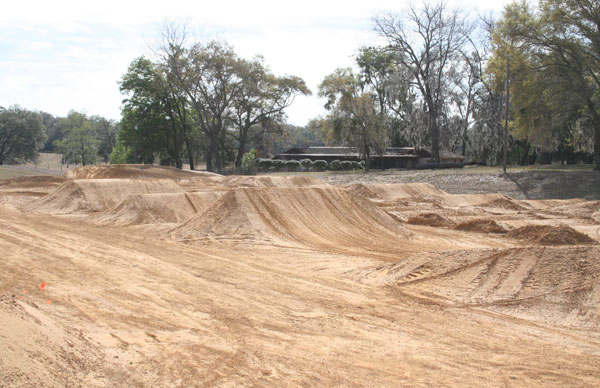 A shot of the perfectly groomed supey track. Just moto-porn for dudes like me.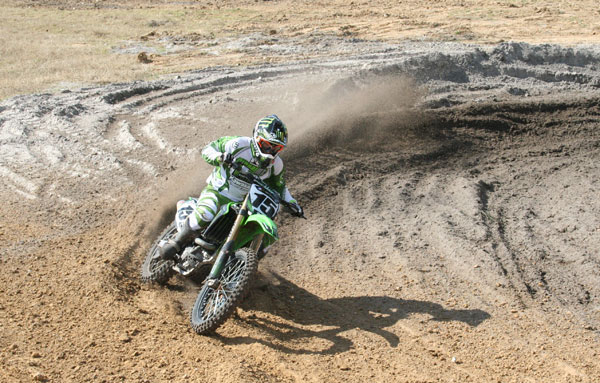 This is the big one five laying waste to a sand berm. The berm was at the exit of the Daytona section and shot you back onto the real sx track. Look at that form!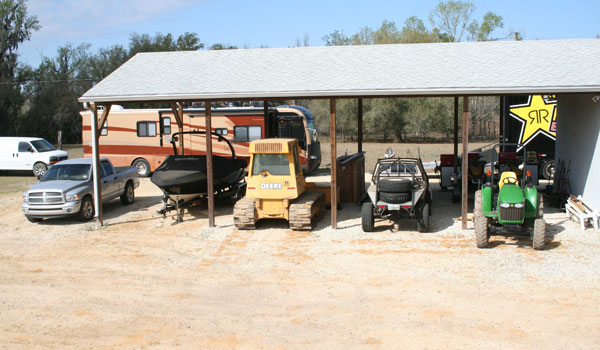 How many different types of transportation are in this picture?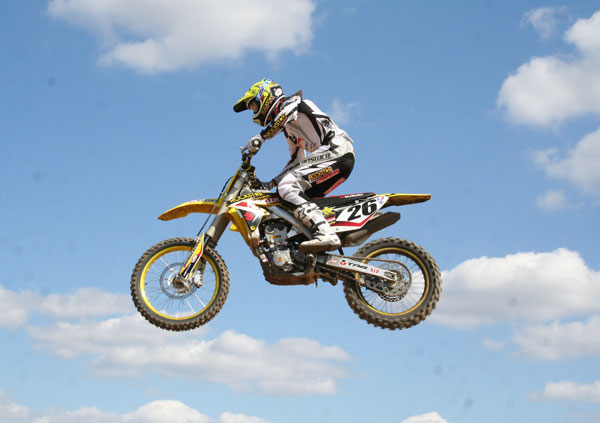 Byrne was there and he's a good guy. He's a great jumper and it was funny to hear him talk about how him and Reed raced four-strokes in Aussie back in the late 90's. It was even funnier when we watched a DVD afterwards of a race where Byrner is on a XR650 and Reed's on a 426 and Byrne just roosts the crap out of Chad at some grass track in kangeroo land. Funny.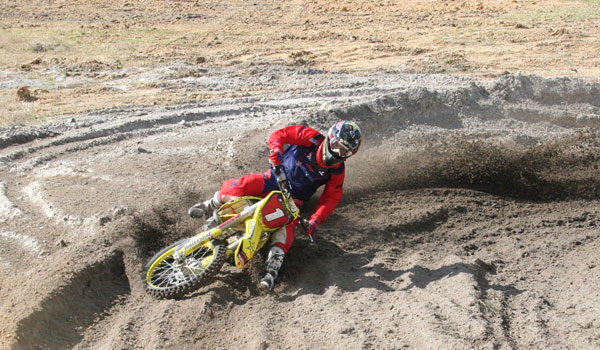 The host of the day. Thanks Reedy for putting up with us laughing and joking all day. Weege managed to get in some GNCC talk as well.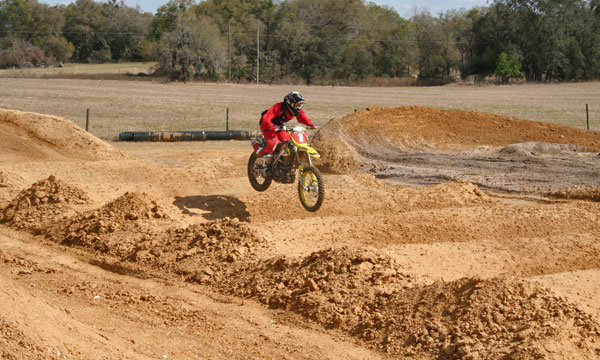 These whoops were so big and scary looking that I wouldn't even walk through them for fear of twisting my ankle. Reed skims them like he's at a dairy farm. That made no sense at all but it's super late here in the privateer pad of JT.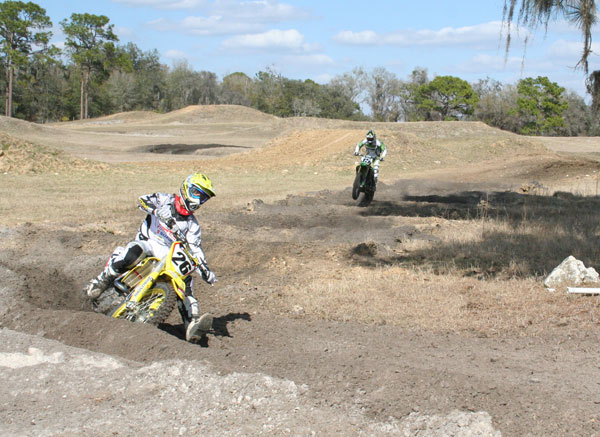 This is the Daytona section and one of the motos where Red is chasing down Byrne. Of course he caught him (yay!) but I heard that the day before, Michael had the upper hand on Ferry. Either way it was cool to watch.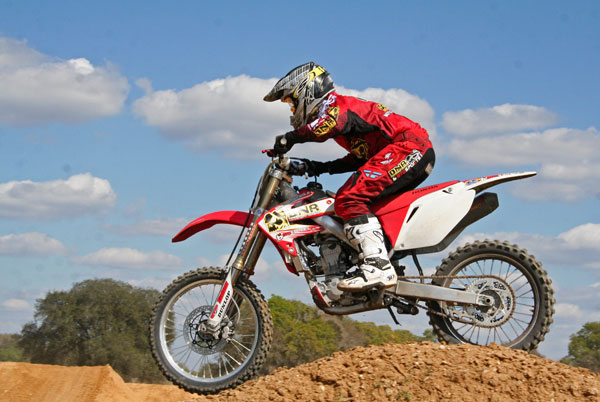 Here he is, number white-Jason Thomas. JT is actually 45 this year and racing the 250 class for the first time since the fourth Star Wars came out. He's adapting well to the bike but can't do all the jumps that the 450 dudes can do. He can however, fit into attics and cellars better than those guys.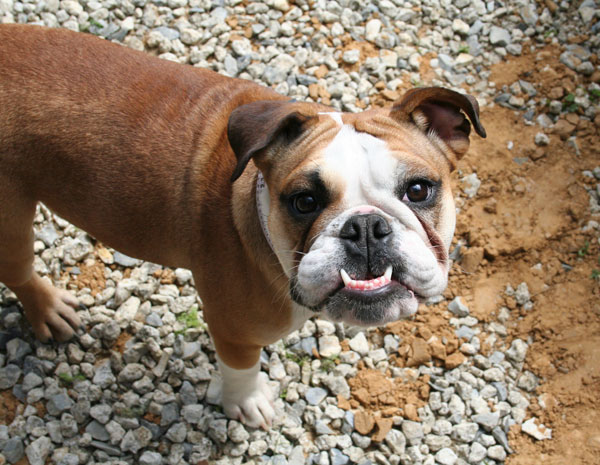 This is Daphne. There were like 10 dogs, bulls, cows and a Pastrana running around there all day.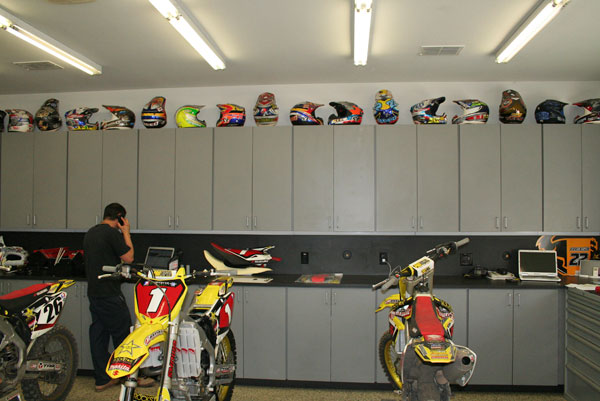 Reedy's custom built workshop. It's pretty sweet and would make the life of a mechanic real easy. All those helmets tell a story, including the MC Bud Light one he got that's not in this picture.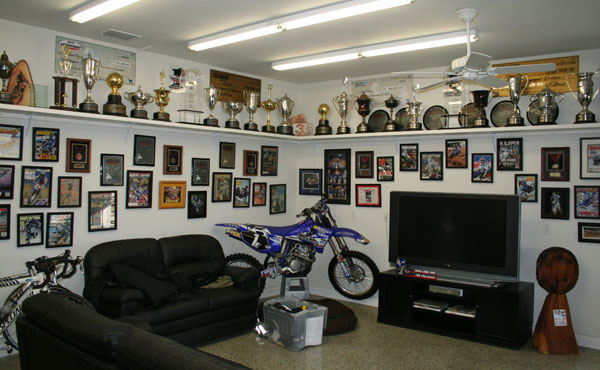 This is next to the shop. It's the "Wanna see how fast I am?" room and includes his actual race bike from when he won the 250 sx title. It was pretty funny as he has a cardboard box on the floor full of second place plaques, he's just disgusted in them. This is the chillaxin room.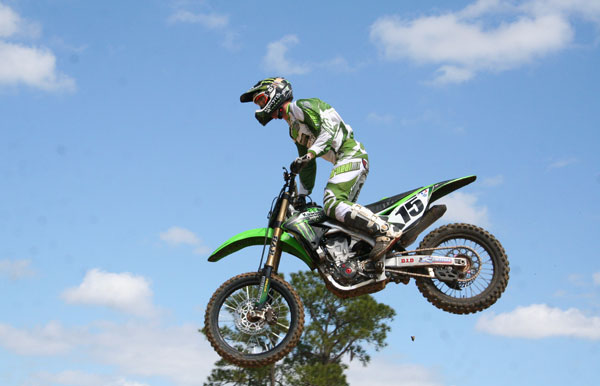 Another shot of Ferry? Sure, why not. Nice boots.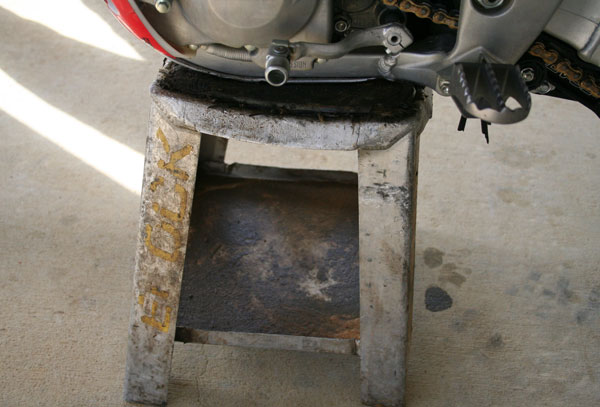 This is JT's beat up stand that he's had since 1995. I'm serious. He loves this thing for some reason as it provides him security and comfort I suppose. It's disgusting.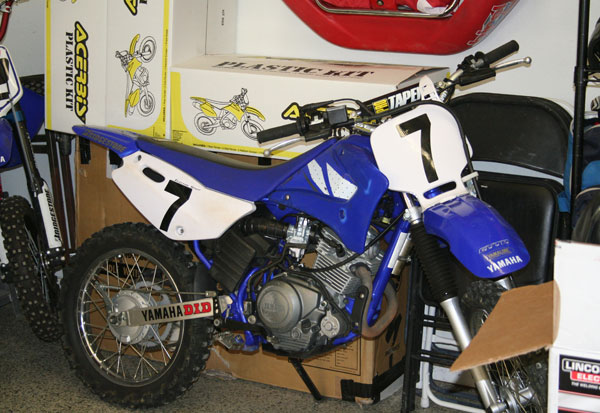 Reed's pretty smart. He wanted to know James' weaknesses and strengths so he got the bike that Stewie rides and has been secretly riding it so he knows what to do to his RMZ. He's got the edge in suspension and that rear drum brake is quite inferior to the rear disc on his bike. His bike also doesn't have a kickstand.