This is something I wrote in last weeks Cycle News.
This is something I wrote in last weeks Cycle News.
There is something going right now that is making a lot of teams uneasy and nervous about the 2010 supercross and national season. It's not the economy and the fact that there are some strong rumors going around that some big name teams may choose to sit out next year. The riders aren't worried about a shrinking marketplace in which their services may not command as much as a few years ago. Nope, the press release that dropped a silent bomb on a lot of people was this:
"Bridgestone has decided to stop supplying tires for AMA Supercross and Motocross competition following the end of the 2009 Motocross season. Bridgestone Americas cited the current economic crisis as the reason for the decision"

And with that, there are going to be many sleepless nights for teams and riders. The fact that Bridgestone is pulling out is not good for the sport of supercross and motocross. The buzz in the pits for years has been that whatever the Tokyo, Japan rubber company has been doing is working extremely well. Just take a gander at the names that have used Bridgestone to win races and championships the last little while. James Stewart, Chad Reed, Ryan Villopoto, Grant Langston and Ricky Carmichael just to name a few. Right now in the paddock Monster Energy Kawasaki, Factory Yamaha, San Manuel Yamaha, Rockstar/Makita Suzuki, Monster Energy Pro Circuit, Monster, Joe Gibbs Yamaha are just some of the teams that depend on the high-quality tire that Bridgestone has been supplying them. In fact, since 1991 when they started, the championship total has reached fifty-one (and a 2009 sx title will make it fifty-two). Although tire performance is not as critical in the off-road world as it is in Moto GP or Formula 1 (both series that Bridgestone is currently competing in and will continue in) make no mistake about it, the hard pack supercross tracks are where you need your almost sixty horsepower 450 to track and hook up. Another underrated and not talked about much is the "bounce factor" that a tire has in the whoops. Ask any supercross rider and they'll tell you that the tire needs to land on the top of each whoop and make the machine drive forward.
Almost half of the supercross series is held in the southwest part of the country and as anyone who has put a knobby down in this area can attest to, it is a unique hard pack that is difficult to ride. Add in the moisture that comes up from the dirt right around seven o'clock at night (which coincidently is when the supercross night program begins) and you have some of the trickiest soil around. And these conditions is where Bridgestone shines.
In talking to former factory Yamaha rider and now a top privateer racer, Heath Voss of the Motoconcepts team he seems to believe this also as he told me recently "I think Bridgestone's are by far ahead of everyone on the hard pack dirt and the intermediate dirt doesn't matter too much, everyone makes a good tire for that. The tire isn't as important as when you have traction but when it's hard and slick, that's when you need them." Voss is a veteran of the supercross wars and has this to add "I've done a lot of tire testing both for mx and shifter carts and all these companies, their engineers have different styles on what they believe in and how a tire should work and to me, my personal feeling is that Bridgestone is the best combination of everything." Another former factory rider who has used the best of Bridgestone and winner of fourteen AMA pro races, David Vuillemin had this to say "Everyone can make tires for the soft dirt but when it's slick and wet on top like the west coast tracks, that's when the Bridgestone's come through. Hard pack and slick it's where it's important. To me, Bridgestone has more plant and way more grip. It's also noticeable in the whoops in comfort and traction/grip. The tire just seems to recover better in every whoop as well."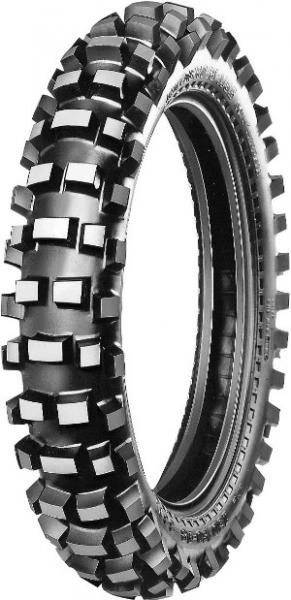 Just thought I'd throw a picture in here to break it up, that's what good websites do.
The teams in the pits seem to think that Dunlop is going to gain the most advantage by Bridgestone pulling out but many worry about the R&D testing because as one manager told me, why try to get better when you're sweeping the podium every week? The competition between the two giants have resulted in a better tire for the racers and one only needs to watch the podium speeches from the riders to realize how important tires are for the guys. Oftentimes, tires are mentioned before anything else and Bridgestone America's race director Doug Schopinsky is mentioned by name. To steal a tire companies' slogan, without traction there is nothing.
However, Dunlop will not have it that easy if Pirelli has anything to say about it. It seems that every few years companies like Maxxis or Michelin dare to venture into the supercross/motocross series and for a few years they try hard. Inevitably they see that it's not very easy to make a great tire and gain the trust of the elite teams and decide to concentrate their efforts elsewhere. Maxxis and Michelin both know how to make a great tire, it's just that the demands that are placed on rubber in supercross are hard to grasp. The newest semi to show up and try to show that they have what it takes is Pirelli (although it should be noted that this is their second attempt at coming into supercross). Pirelli is one of the world's largest tire companies and certainly has the resources to be successful but can they come in and gain the trust of the top teams? When contacted, Josh Whitmeyer, the race director for Pirelli had this to say "We're aware of the current situation with Bridgestone and saddened to see them go. We're ready and can handle any demand made on us in regards to securing a factory team."
The teams are genuinely concerned that in 2010 they will only have two companies to choose from. Of course Dunlop is right there with Bridgestone as a top tire in the sport and is the choice of Red Bull Honda Racing among others. I'm not trying to say that they do not make as good of a choice as Bridgestone, but in talking to many managers of the sport, they have been offered the same service and more money then what Bridgestone pays and they turn it down. This fact has to be worth something and should speak volumes about Bridgestone's performance. Again it's not like Dunlop or Pirelli make a bad tire, they are perfectly good for 99.5% of riders in the world that don't race professionally. The demands that the best riders in the world put on tires is remarkable and you could make a case that the one-off tires that are supplied to the Reeds, Stewarts etc, are just as much of an advantage as the factory bike itself.
I was told by a big time team manager that they will test off the shelf Bridgestone's in 2010 and are willing to purchase them if they end up working better then what they can get from someone else. We'll see what happens as the tire roulette game is played this off-season, there are some big names that are going to be switching tires for sure. The sagging economy and the poor sales of everything motorcycle related is front and center on the minds of most but the men who live, eat and breathe racing supercross have this announcement by Bridgestone up there as well.