Here we go, some shots and info from a wild race at MX338. Thanks to Stone for the shots.
Here we go, some shots and info from a wild race at MX338. Thanks to Stone for the shots.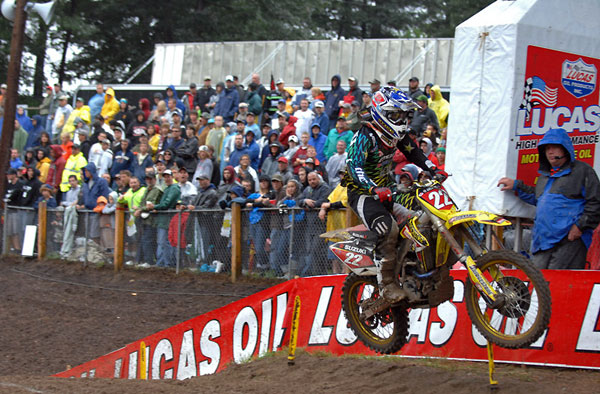 Chad Reed coulda, shoulda woulda won Southwick. A commanding win in the first moto and a big lead in the second equaled another win for Bad Chad. A gnarly crash ended his day and I spoke to him yesterday at length about stuff. He mentioned that he crashed because he was not paying attention and let the bike get cross-rutted. He also said that, if the title was on the line, there would have been no stopping him from getting on that bike.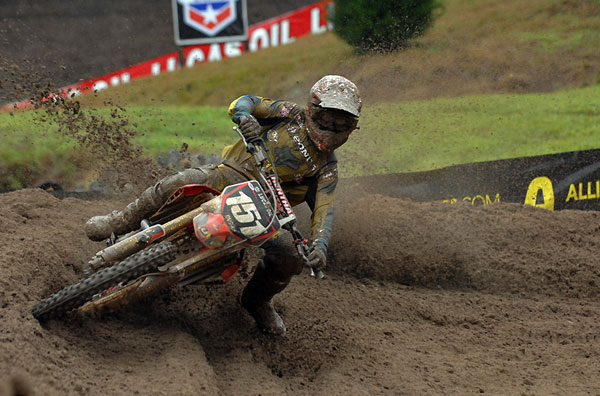 Here he is, da big winner! Justin Barica got his first career moto win and the overall at the 'Wick. The people that I spoke to that know him weren't surprised at all, it's his hometown track and if any team out there knows how to set up a bike for the sand, it's the hometown Factory Connection team. By the way, Trey Canard was out on the track on Sunday riding a CRF450. I'm just sayin…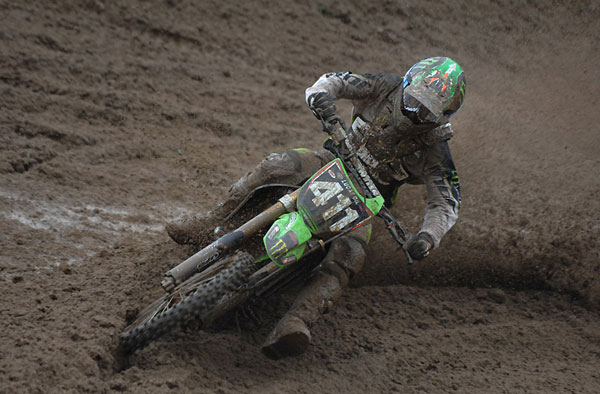 Another surprise was South African Tyla Rattray winning his first moto in the second 250 race. He was gone from the start and led every lap to make his so-so first year in America a little better. Ratters is the only guy that has a contract on Pro Circuit for 2010. Tyla is a nice guy that seems to be adapting well to the AMA circuit.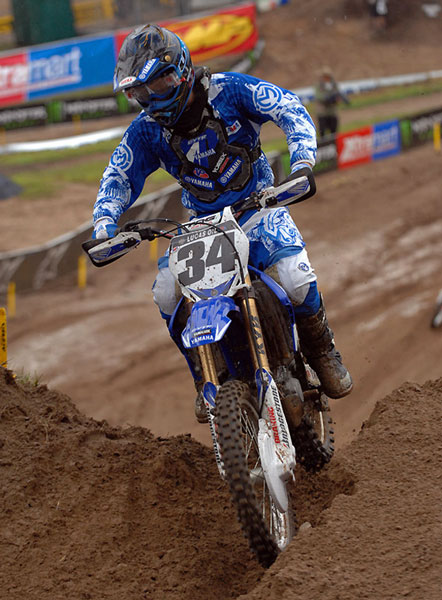 And the winner of the 450 class was Matt Georke! A fill-in Factory Yamaha rider, Matt was even wearing the right pants as he again was really fast in practice. I spoke with Yamaha team manager Jim Perry on Monday and he said that Matt is a great kid who, after a few years of bouncing around on teams and finding himself on a real privateer team this year, realizes that he needs some stability and had gotten older and more mature. Matt is a threat next year to run top five in the nationals. He has the hardest part down, which is speed.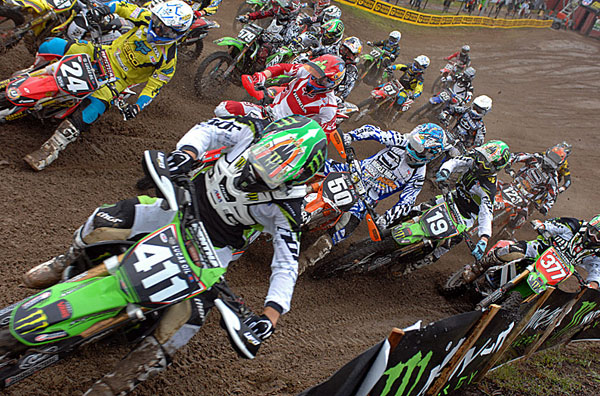 Here's the start of the second 250 moto, you can see Christophe Pourcel is already getting a little buck-wild here. He ended up going down and having a miserable moto. Ryan Dungey, on the top left, also went down but got going quicker than CP. It was a wacky day at the 'Wick.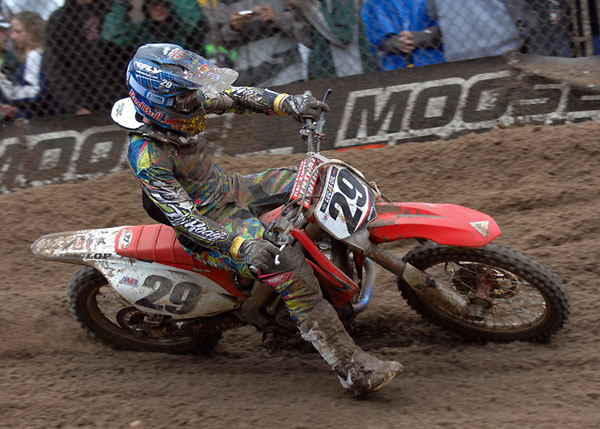 Andrew Short has been battling a virus/thyroid condition for a while now and came out in an interview and said that him and Jeff Spencer figured it out. Judging by his rides at Budds Creek and Southwick, I don't think they did. Shorty uncharacteristically faded from the lead at Southwick and is probably just looking forward to this season ending. He does have a good grip on second in the points though, which looks good on paper but those of us that have been to the races know that Andrew is so much better than he has shown us.
**Update** I spoke to Shorty before making this live and he said he's not sick but "You can say whatever you want" so I'll just leave this paragraph in and run with it. AAA would be so proud.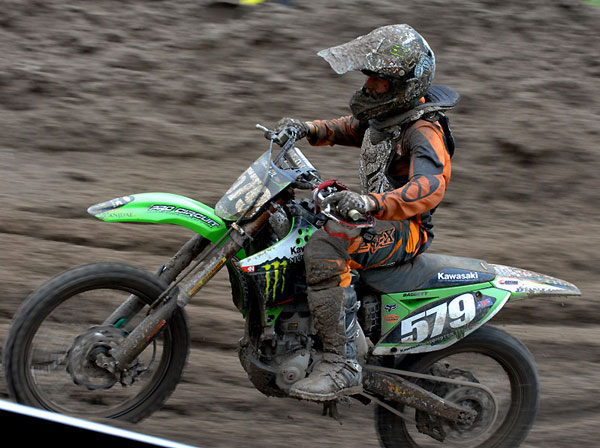 Second race for amateur rider turned professional Blake Bagget and he scored a top ten OA. Blake came from 19th to 8th in the second moto which is pretty good and you know he's eyeing one of those vacant PC rides for 2010.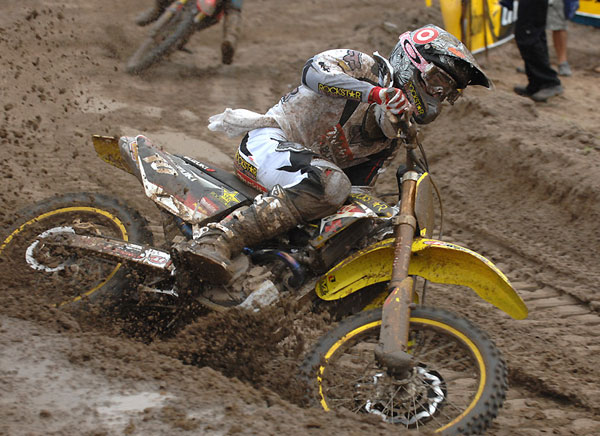 After a crushing race last weekend in Maryland, Dungey had everything going his way at the 'Wick. He showed a lot of heart, determination and speed to come back from a first turn crash to the front. He finished fourth overall but I'm sure he doesn't even care after seeing how Pourcel did. It's probably the best fourth OA he's ever gotten as a matter of fact.
It was a 40
point swing in the class!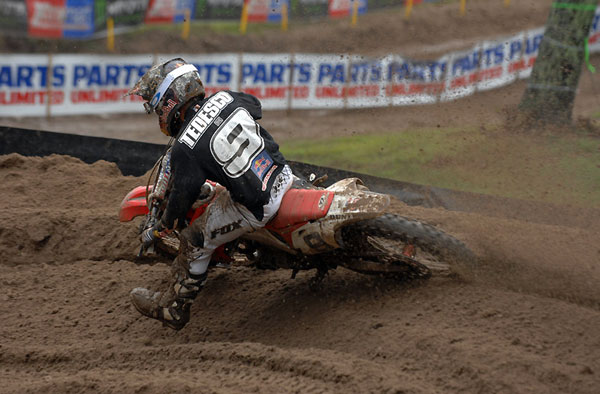 Ivan Tedesco had a rough Southwick, going 36-5. He crashed a lot and in practice took a big header off the finish line that resulted in him being a little koo-koo. There wasn't much to write home about for IT9 but his second moto 5th was decent.
I don't know where he's going next year, I've heard Factory Kawasaki, GEICO Honda 450 and then staying right where is now.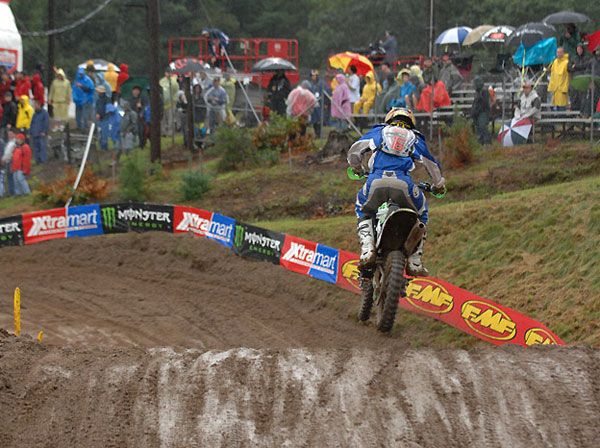 The story of the day was John Dowd. The 44-year old semi-retired racer came out to the track that had given him so many memories and in the second moto, stuck it to the young guys with a second. It was awesome to see the crowd cheering him on out there, from the flaggers to the hot dog vendors. Dowd stood on the podium and yeah, John-you get to keep your number for another year.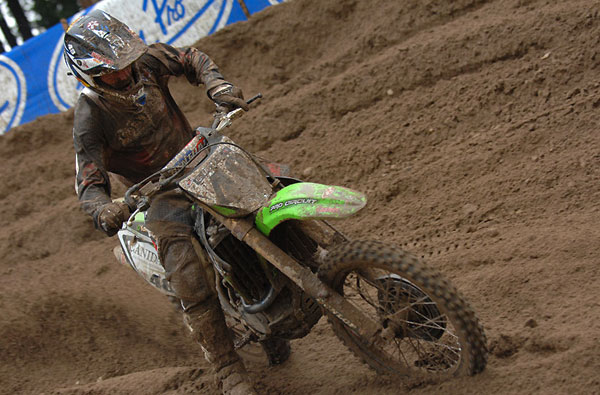 NO ONE, I mean NO ONE talked about Tommy Hahn at Southwick but all he did was go out there and put in another great performance. 9-4 for fourth OA. At least he was a little more consistent than in the past few races. Sucks for guys like Hahn who, in years past, would have been right up on the top of peoples lists for a factory ride.
Now everyone is just
wondering if there will be factories next year.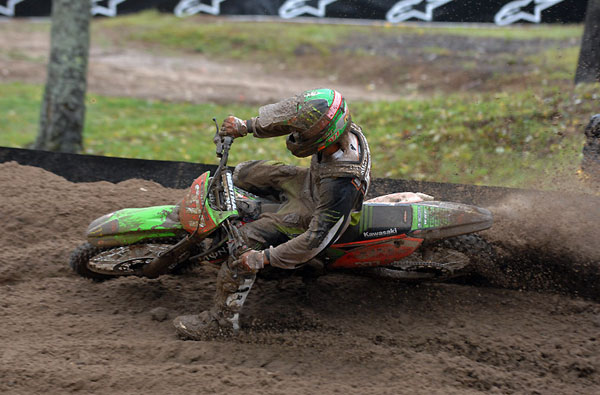 Poor Pourcel. He had a possible head gasket go bad on him in the first moto and with three laps left, the Kawi gave up the ghost. If he loses the title, there are so many things that Christophe can point to this year that add up to just plain bad luck and nothing that he did. From the penalty for jumping on the new flag, to the gate at Lakewood to this weekend-it's been frustrating for him I'm sure.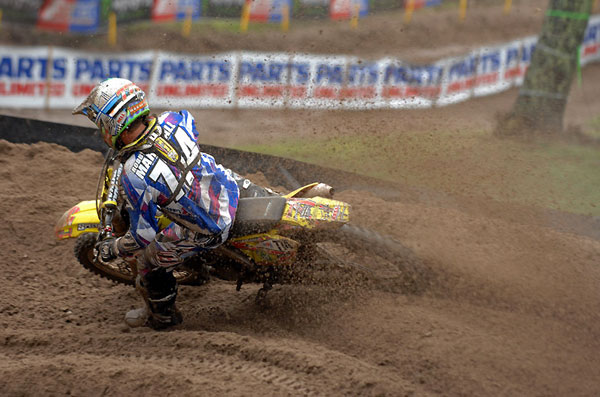 Who the hell was this kid? Robby Marshall that's who! The local guy was out giving it shit and ran in third for most of the first moto before dumping it on the last lap and ending up fifth. He was impressive and ended up 5th OA on the day. His fastest lap in the first moto was over 2 seconds faster than the next guy. Who was someone named Chad Reed.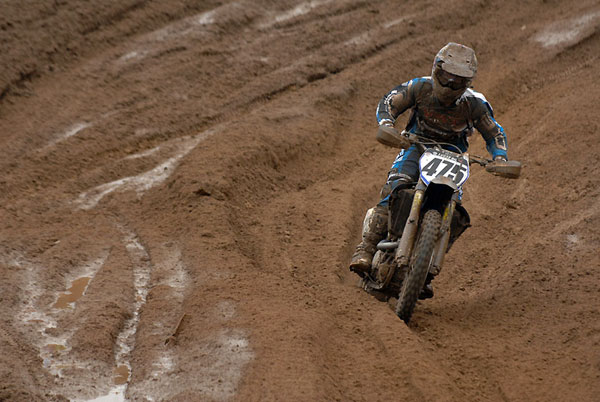 Kyle Regal of the Valli Yamaha team just goes out there and gets it done. He's not a surprise anymore, he can run the pace for the entire moto. KR is for real and from what I hear, can ride supercross pretty well.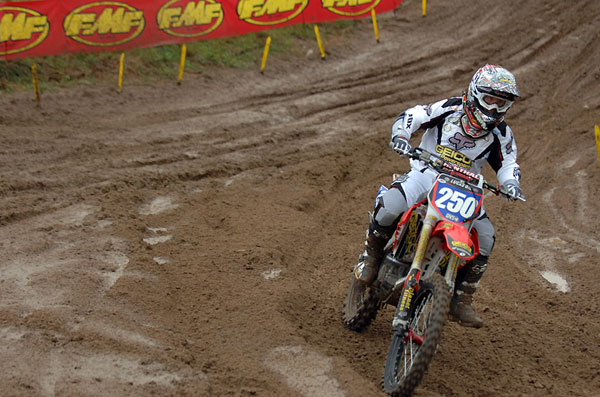 Jessica Patterson put on a show like it was the old days out there, winning both motos handily. Good for JP$ who must feel like she's about 3 years too late for the women's moto movement.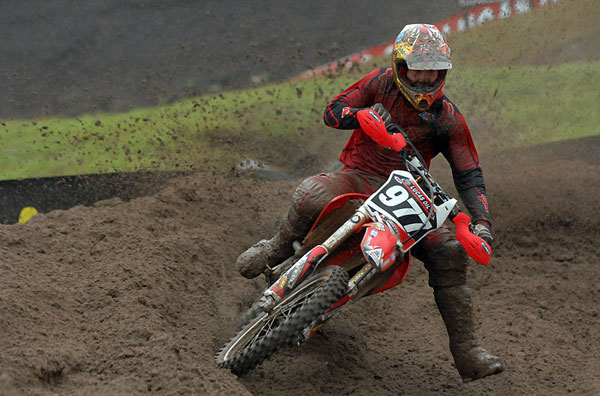 Taylor Futrell was another guy that people were asking, who the hell is that? Well folks, he's an amateur kid that also broke out at Budds. His 7-7 finishes for 5th OA matched Marshall's in the "Surprise Breakout Ride at Southwick." He got really tired but let's be honest, Southwick takes a toll on the best of riders and this weekend, with the sketchiness of the track-it was even worse.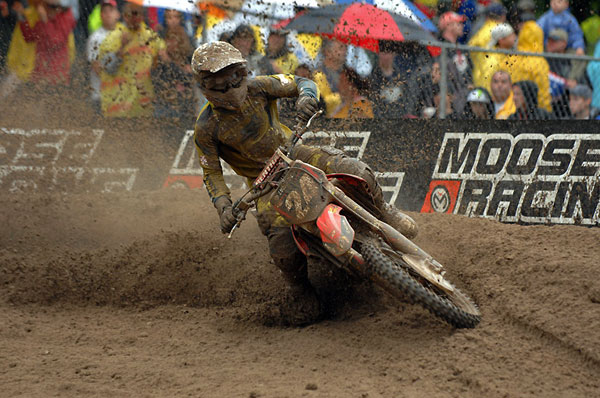 Brett Metcalfe once again came oh so close to winning his first moto of his career but his old team, Pro Circuit, stood in his way once again. His 4-2 for 3rd OA was another solid performance and maybe this guy will never be a winner, but I'd still take him on my team.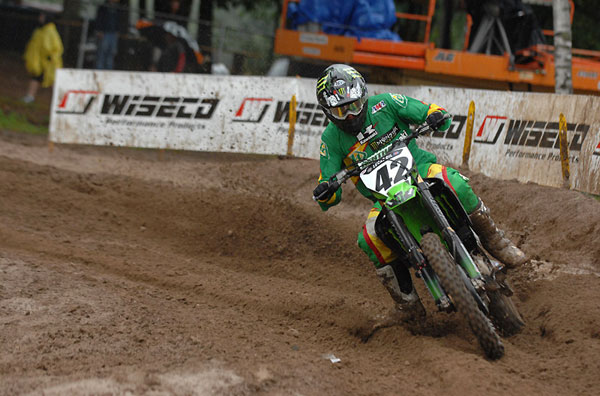 Jake Moss filled in at Kawasaki when Regal turned them down and has done a great job in four motos. Never mind that loop-out up the hill at Budds, he's been fast every time out. His second in the first moto was earned and legit.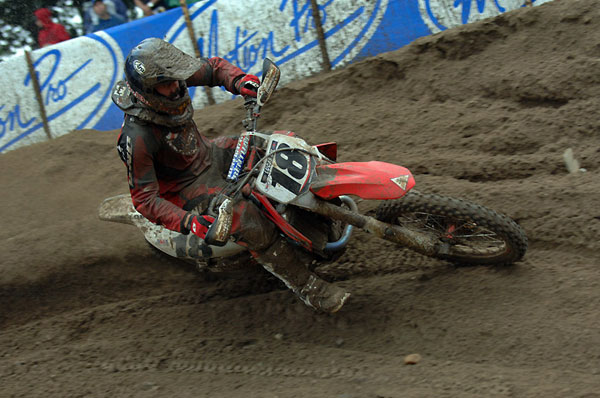 Davi Millsaps was there.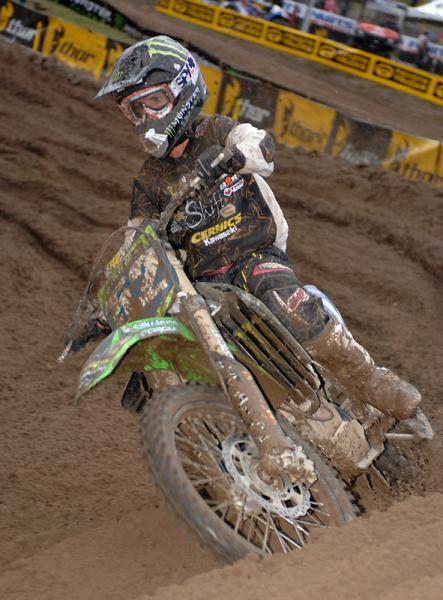 The Canadian Womens champion showed up and it was a good test for Heidi Cooke to see where she stood. She absolutely dominated the series up there this year, going undefeated. Not only going undefeated but I bet she led every lap! Anyways, she finished 5th OA which is not too bad.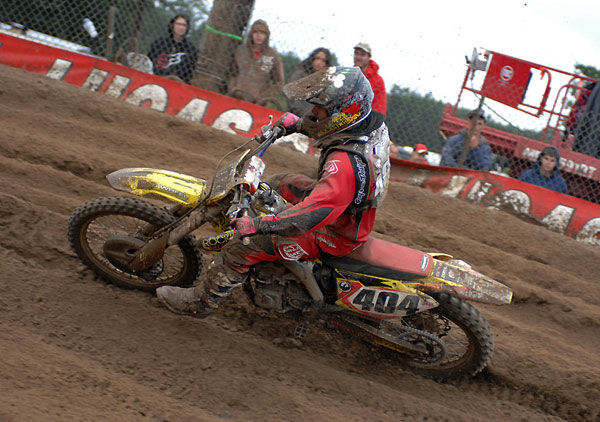 Another Canadian showed up and tried his hand in the 450 class. Tyler Medaglia, Canadian national number 5, scored points both motos and rode hard the whole way.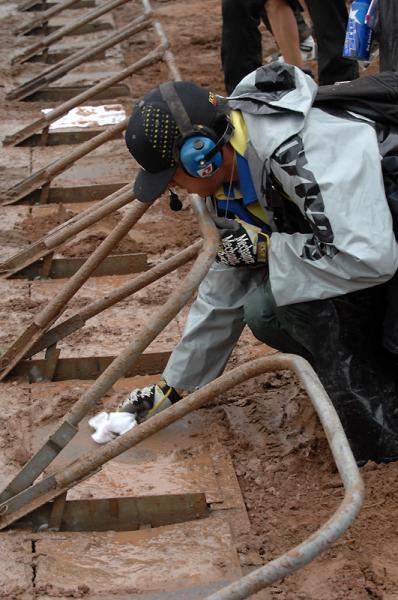 Mark Valcore, Dungey's wrench, does everything he can to make sure his guy gets the jump.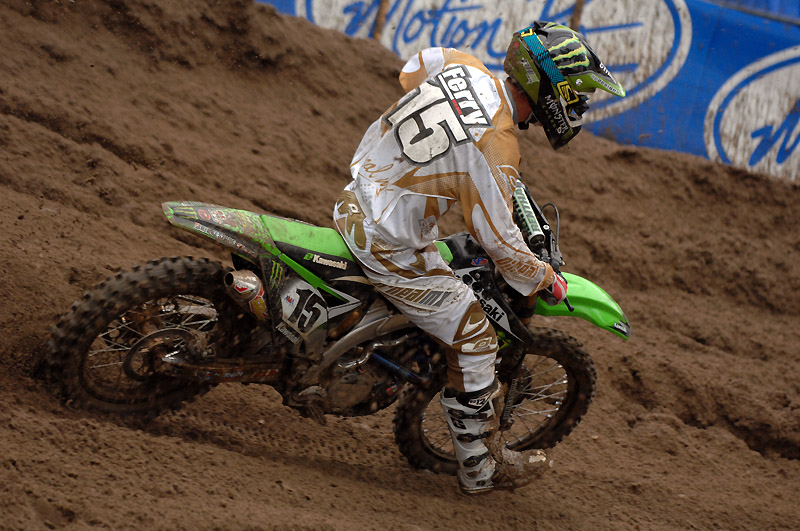 Tim Ferry was there and went DNF-DNF. It was not a good day to be in the fan club, of which I am president, CEO and founder. His foot was bothering him and he almost crashed 8 million times which made it tough to go fast. So did the 35th place starts.