Oh yeah, theres more…
Oh yeah, theres more…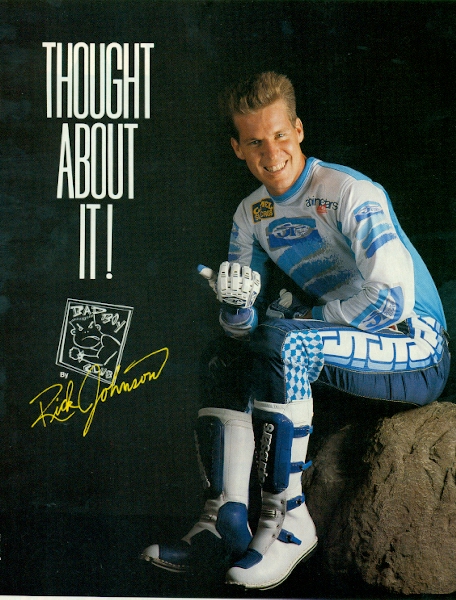 RJ wore Fox all through his Honda title days until the end of 1988 when he switched to JT. He had worn JT early on in his career, switched to Sinisalo and then Fox his last year at Yamaha. Anyways, he probably got offered massive money to move to JT and then this ad came out. When RJ won the first five supercrosses in the '89 season, JT was looking pretty smart.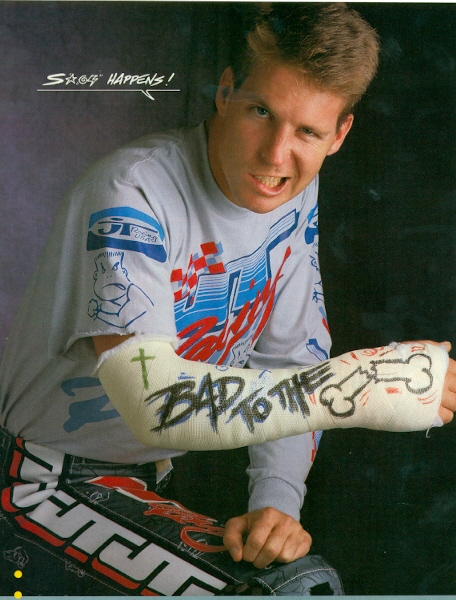 Oops! Then this happened and RJ was never the same rider again. After losing Atlanta '89, the next week he broke his wrist when Danny Storebeck landed on him. At least RJ and JT had a sense of humor about it. I like this ad…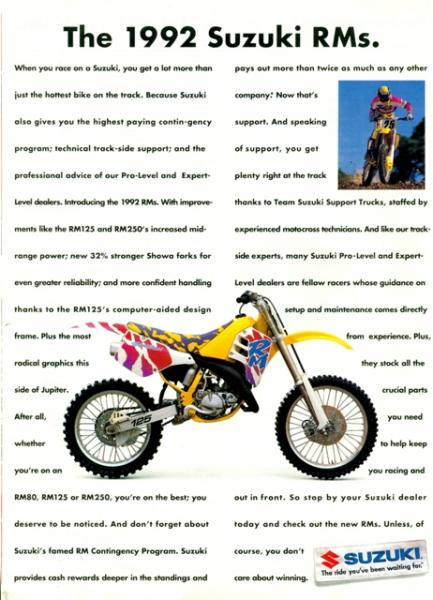 For sure one of the ugliest production bikes ever made, the 1992 Suzuki line was amazing in it's hidiousness. For some reason in Canada, the shrouds and side panels were yellow and not white. It helped the bike out a little bit. But just a little.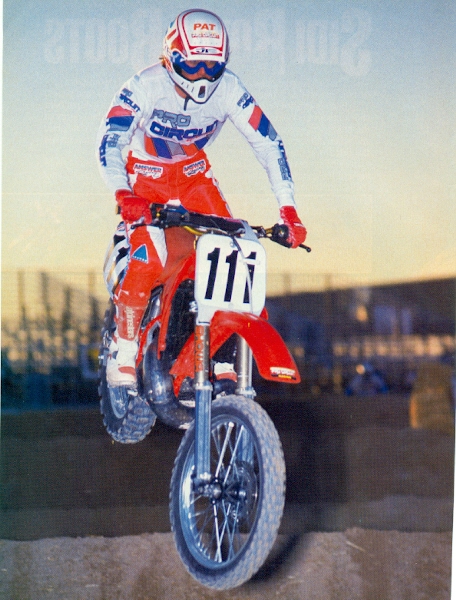 This is taken in the fall of '88 and is something of a rare shot with JMB running Answer gear with his Pro Circuit jersey. A few months later he would win the Gainesville national wearing JT and this jersey. This was the early days of "Just JMB."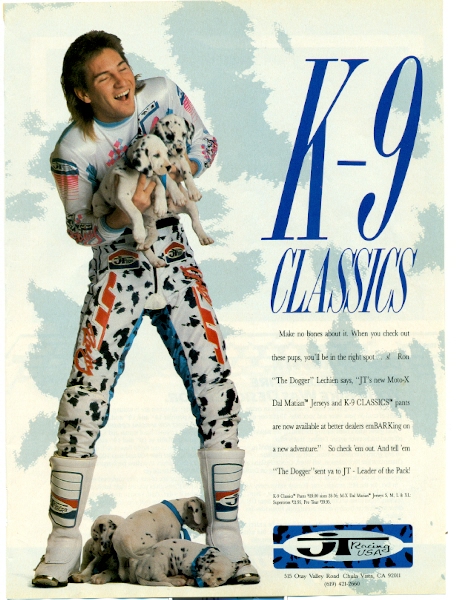 Didn't like these as much as the Bad Bones but I still had to have them anyways. Dogger looks happy in this picture. I suppose if you had hair like that back then, you'd be happy also.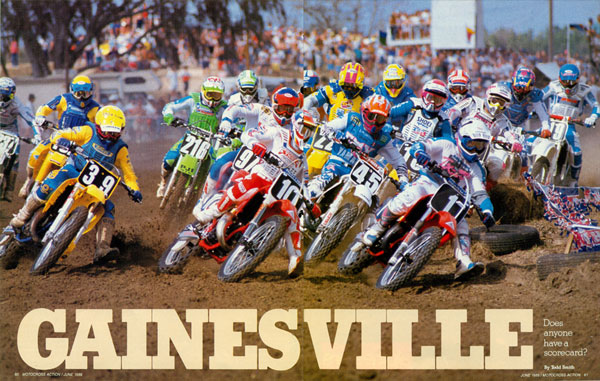 The opening round of the '89 125 nationals saw George Holland (#1) grabbing the holeshot and Guy Cooper (#10), Jimmy Gaddis (#39) right there. Number 216 is Jay Mann, a guy from Florida and look at Larocco on the inside with another stellar start.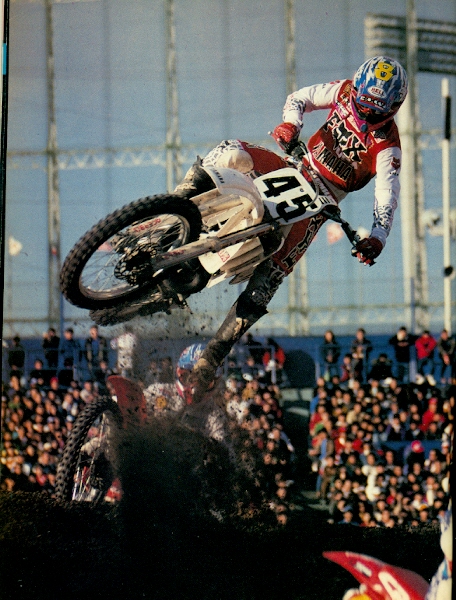 This picture rules. It's from the Osaka Japan sx where Damon Bradshaw announced to the world that he was here and he was going to kick everyones ass.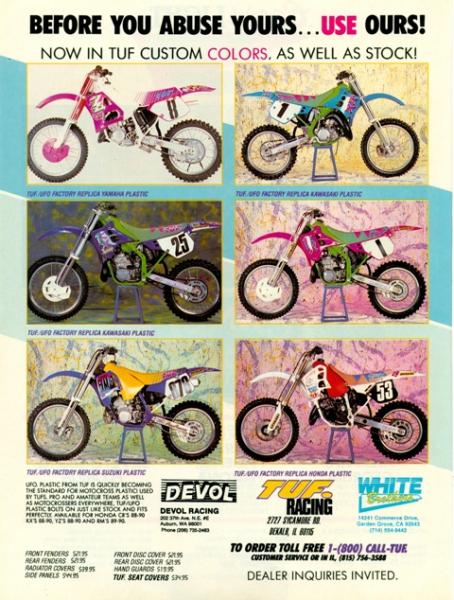 Can you believe that we all used to think this was cool? That this was a good look? Allow me to try and kick myself in the balls.