Check it out. Photos by James Lissimore and TWMX.
Check it out. Photos by James Lissimore and TWMX.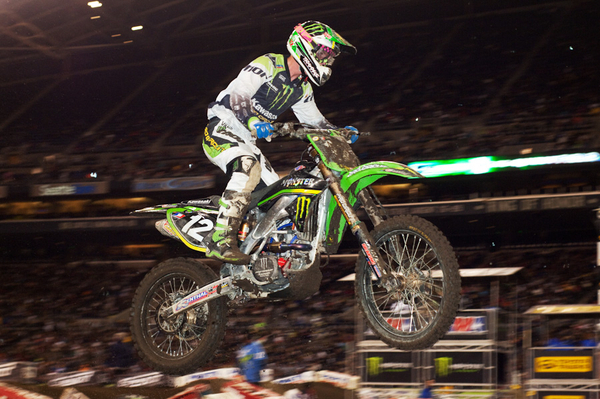 Jake Weimer and Trey Canard were the heavy favorites going into the season and Weimer didn't disappoint as he shot out of the gate on fire at Anaheim 1. The west series is a little weird with the long break in between but when the series got back together Weimer showed some toughness in coming back from adversity. He deserved this title, no doubt about it.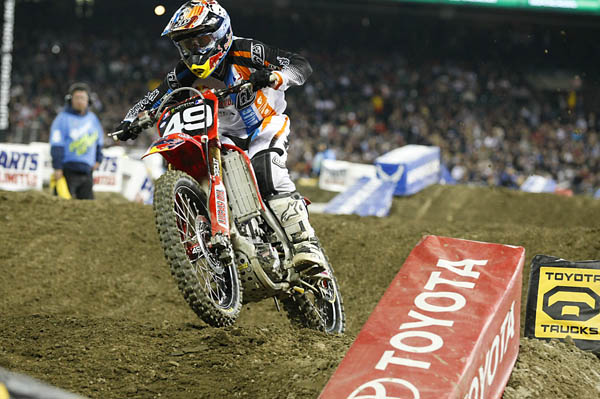 There's always a guy that breaks out in the regional sx series and Wil Hahn was the guy on the west side. Hahn was a late signee to the TLD Honda team and just got better and better as the series went on. Really though, it shouldn't have been that much of a shock as Wil was really coming on last year when he was on a KTM. TLD has made him an offer for 2011 but hes yet to sign it so we'll have to see what happens there.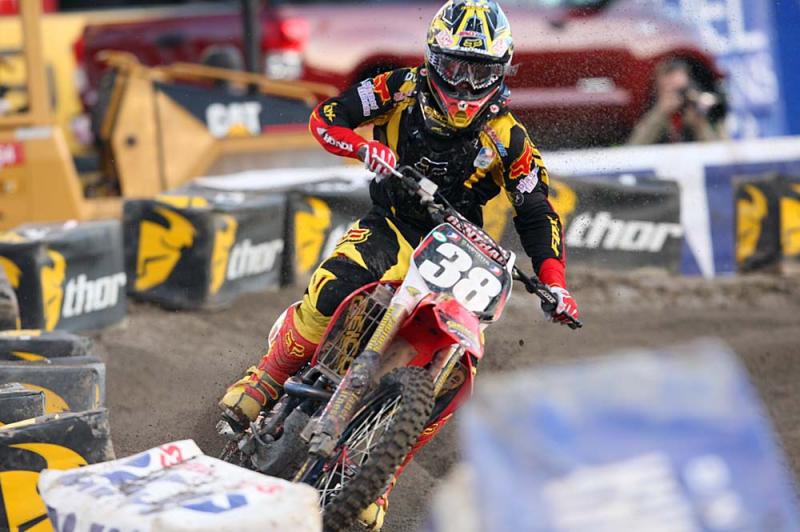 Trey Canard has certainly had a little rough go of it since he burst on the scene as a rookie and captured the 2008 east coast title. His scores this year were 2-7-3-1-6-1-11-2. Canard started slowly this year and a couple of falls really hurt him. In San Diego he was all by himself and washed the front end out and then in Seattle, his teammate took him out. Reverse those two races and we have a real battle for the championship. But then again, if I had only invested in that Google stock back in the day…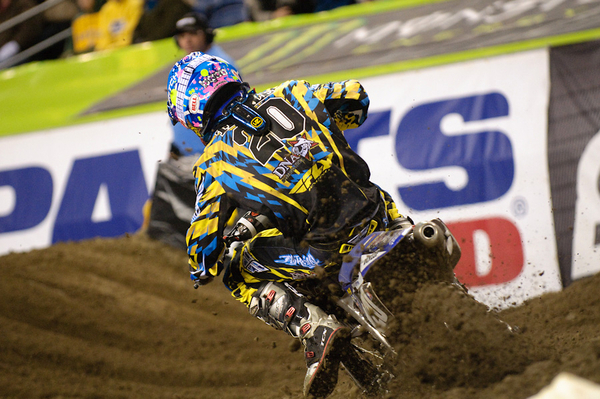 Finally Broc Tickle wins a race for the Star Racing guys. The Tickle is really fast and just a tick off the top guys. I'm not sure if he is moving up next year or not but if he isn't, I'd think he'd be one of the top picks for a championship next year. Broc doesn't ride with much fanfare or anything like that, he just goes fast. He went 6-5-10-3-5-2-1-6.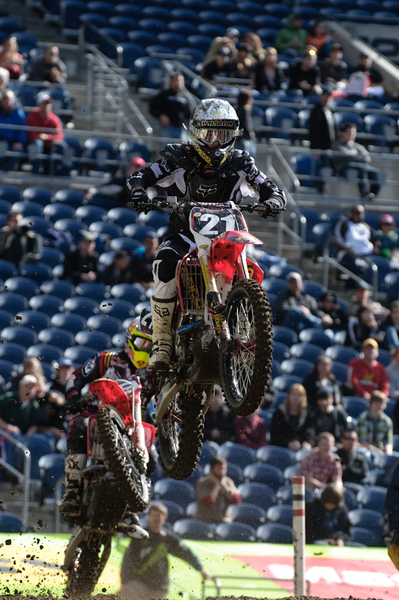 Blake Wharton probably wasn't ready for the west coast series but when Metcalfe got hurt, he was forced into it. Blake won a race last year so it's not like he's ready to be written off but I was looking for bigger and better things from him. His move in Seattle wasn't very smart but he'll get over that. He went 4-3-8-13-9-4-4-12 on the year.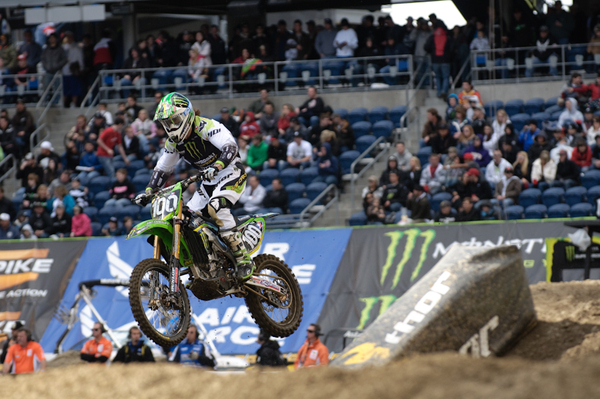 Josh Hansen won heat races, set fastest laps, led races but in the end was only able to win one race on the season. Which for most people makes a successful season but when you're a sixth year Lites guy on the best bike in the class, you should do better. To only get one podium (although it was a win) in eight races is not what anyone had in mind for Little Hanny. Look for Hansen at the X-Games and the outdoors if any one of the PC guys gets hurt.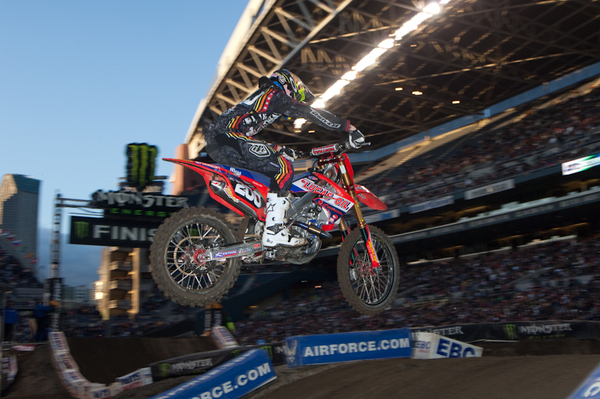 Cole Seely made a big jump up in his second year on the scene. Before he missed a race due to injury, he was fifth in the series and that's a massive improvement over what he did last year on the Suzuki when he would get great starts and fade to the back. He's a typical SoCal kid in that he doesn't do well in the mud but he's got a lot of skill and is on the rise.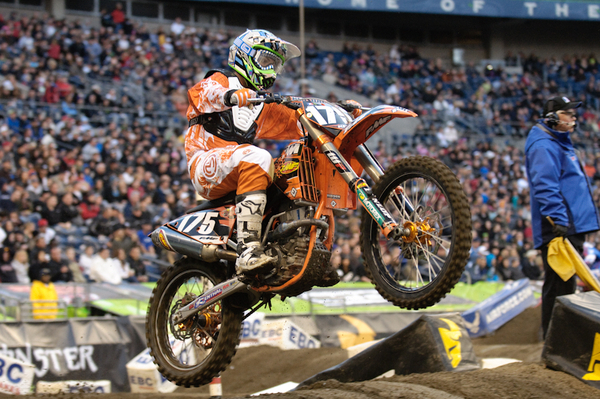 Filthy Phil Nicoletti made a comeback from being on the edge of that cliff that has claimed so many young riders. Since turning pro he hasn't done all that much but for 2010, he joined up with Team Alessi and lived up in the high desert. He missed one main event and then benefitted from being on a KTM when the OEM went looking for a rider to fill Tommy Searle's spot. After getting on the factory bike, he stayed in the top ten the rest of the year. I think Alessi Racing and Terry Varner should be proud of Phil.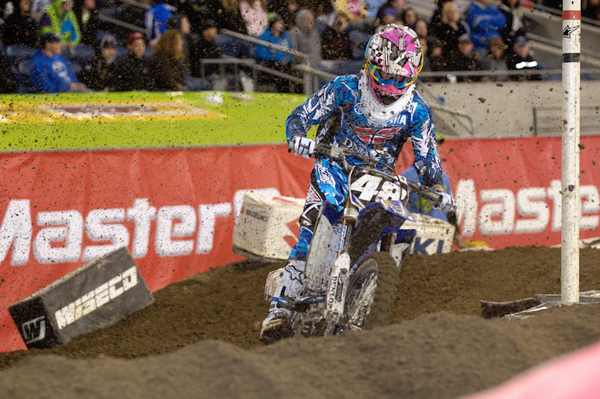 Truthfully Max Anstie probably wasn't ready to turn pro last year but after being thrown into the deep end, he's starting to kick and get to the surface. A bad crash at A3 knocked him out of that race but he healed up and came back for the last two and probably less than 100%. Max went 9-15-7-8-4-DNQ-9-14. In the muck of San Diego, Max had a great ride and almost won before crashing late and getting fourth.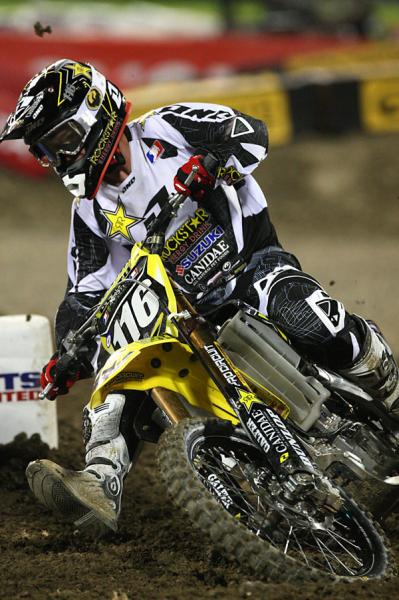 This isn't the spot that Ryan Morais wanted to be in but before he went out with an injury, he was in second in the points. His 10th in the series was accomplished by only racing in four of the eight races. He's good buddies with Weimer so it would've been interesting had those two gotten into a battle out on the track. Mo is an early favorite for the 2011 title as he gets to stay in the class another year. Always a classy guy, he is in the Brett Metcalfe catergory of "Please just win an effing race so we can all move on."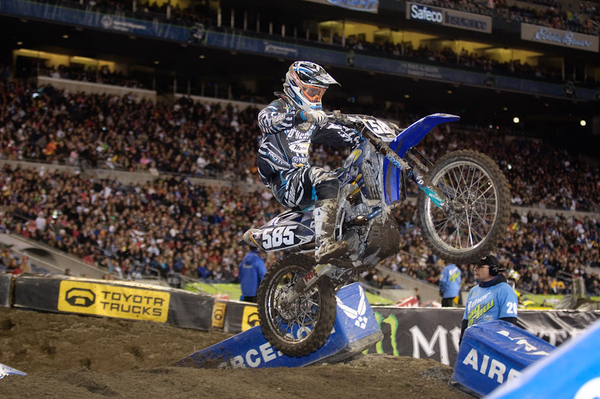 First year sx rider Travis Baker aquitted himself pretty well this year. Coming in under the radar might have helped out and this friendly cool kid was consistent all season in going 20-11-9-6-19-7-12-9 and always seemed to find his teammate Jeff Alessi out there.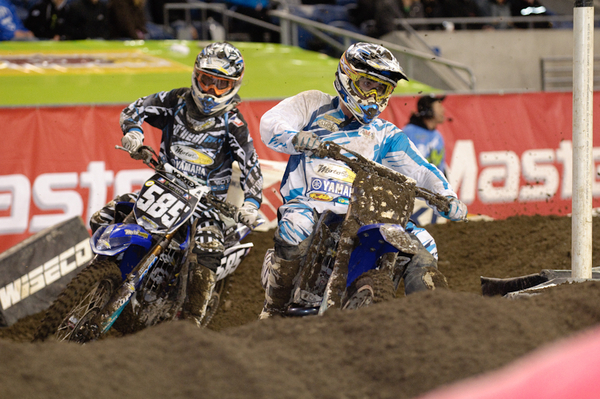 See what I mean?? Here they are racing each other. Jeff Alessi finished right behind Baker in the points but their careers are going in the opposite direction. Jeff needs to work harder and use more of his talent. He's still not in shape and doesn't seem to have the fire anymore. He's back in with brother Mike and pops and working with the family again and hopefully, that will help him.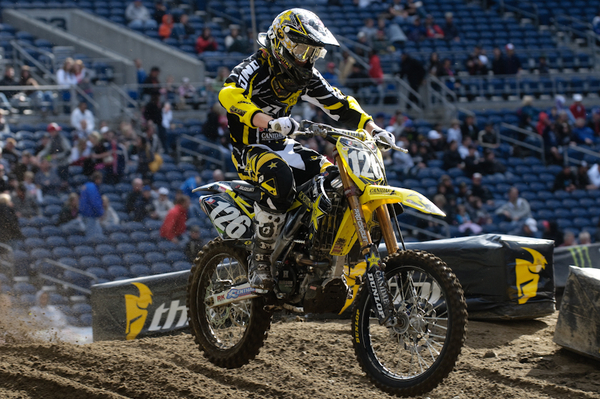 I'm surprised that Hunter Hewitt finished 13th in the points because he seemed to be up front more often than a 13th in the points indicate. Hunter had more than his fair share of crashes but showed good speed at times and is a good starter.