The new Star Racing team manager and I talk about his new gig.

The new Star Racing team manager and I talk about his new gig.
Allan Brown has been around a long time first as a mechanic for Rossini KTM, then onto Factory KTM, Factory Connection, mechanic at Moto XXX and then owner/team manager of Moto XXX. He's run a successful business as a tuner and now is moving on to another new challenge. For 2011, Allan will be team manager for DNA Shred Stix/Star Racing Yamaha. I caught up to my ex-roommate to get his thoughts on his upcoming job.
Me: Hey Allan, congrats on the new gig. How are things going for you so far?
Allan Brown: Yeah, it's all good man. It's been almost a month now on the job and I've met everybody and started working with everyone already getting ready for supercross. We're starting to get geared up now for 2011, it's pretty neat to be working on a 250 program after working on 450's for so long. We are the official Yamaha 250 program so we're working hard on doing good and trying to win some races.
You have Ryan Sipes, Gannon Audette, Kyle Cunningham, Gareth Swanepoel all on the team this year and how is everything going with the riders?
The team was all set when I came onboard and definitely Sipes and Cunningham are front runners. Two pretty good guys right there I think. Gareth is going into his first year in supercross and he told me he's been in Europe since he was 15 and he's 24 now and has some learning to do. He's picking up sx pretty quick, he's been riding for a month now or so and his lap times are pretty close to Kyle's right now. He needs to work on his endurance going that speed. I'm not saying he's out of shape but the intensity of supercross is something he has to get used to. Audette was racing amateurs last year and this is his first year pro. Hopefully he can learn all about it, make some smart decisions out there and get better. I think he'll be fine.
I'm not that familiar about Gannon and was getting some flack on Twitter about it but he's pretty good right?
Yeah, him and Jason Anderson were two of the top amateur riders last year. I think people are also watching Malcolm Stewart a lot, he's turning pro and we'll see what he can do as well. That could be interesting.
Nice hint, anyways Star Racing has had a few good rides over the years with Broc Tickle and some others but I've often thought that they needed somebody to be "the guy" y'know. What made them choose you and what made you go there?
I've known the owner Bobby Regan for a while and we've talked casually over the years. You don't realize it but the team has been around for almost ten years now. Bobby's been an avid motocross fan and racer for a long time, longer than people know. He used to ask me about Moto XXX and how we get it done, who runs it and who takes care of it. I used to tell him that it doesn't add up but somehow, Moto XXX is there at the end of the year. We just make it happen somehow. People thought that Moto XXX was run by these rich musicians but in reality those guys weren't the backers of the team for the last little while.
So Bobby and I spoke over the years and the XXX thing fizzled out, I was bouncing around doing some things and at the Motocross des Nations, Bobby and I talked about how he was looking to get a full-time manager to try and get the team to the next level. They did well last year, they won a supercross and had three podiums, it wasn't that bad of a year for them in supercross. I kind of feel the pressure a little bit, Bobby wants to win some races and be in the hunt for titles. He wants to be where Factory Connection is, be up there competing with Pro Circuit-the unbeatable team that FC now beats- and we're going to try and do that.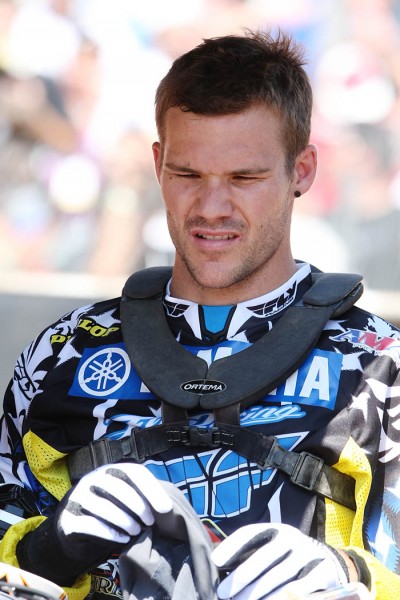 Staying on the team for next year is South African Gareth Swanepoel.
It has to help that you did the motors at XXX for a long time and now you and Brad Hoffman can put your minds together and make a better motorcycle. I would think that had to appeal to Bobby.
I sat down with Brad when I got the job and he welcomed me really well. He has a really good engine package right now and I don't think people realize how good his engine is and how far advanced the program is. I have a mechanical background and I can bring that to the table, maybe some new ideas and we're working on it now. For the most part though, Brad has it going on and does a great job. He was just doing both jobs and now he can concentrate on just being the motor guy.
What's it going to take to get up there and compete with the GEICO and Pro Circuit teams? What do you see changing in the team to make it get up there and be a factor every week?
For sure the nationals can be better for us. Last year the top eight spots were often filled in by those two teams. I think the Star team can win races, the bikes are competitive and we have the riders to do it. The appeal of the 250 class is that on any night, any guy can win it. The riders being younger, there tends to be mistakes made here and there. We have to be there to capitalize on that. I think the riders need to be focused, in good shape and ready to go. They need to make good decisions on the track in the race, be smart and you'll be there in the end. Look at a guy like Ryan Dungey, the whole year he made great decisions out there and it worked out for him.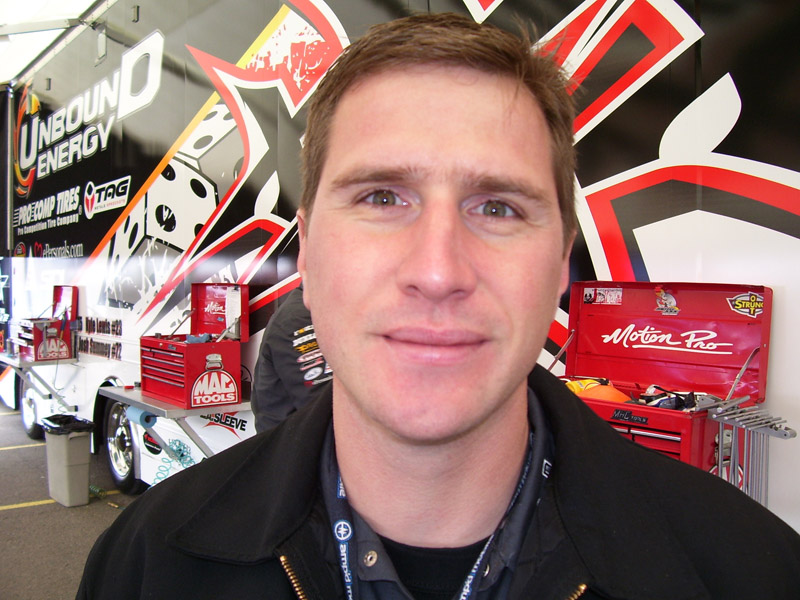 Here's Brown in the Moto XXX days.
Can you share some of your philosophy when dealing with riders?
I don't think I'm a hard-ass at all, sometimes I think I could be more but I don't think I am. I like to get to know the riders, what makes them tick and then try to give that to them. I make sure they are doing their job, their homework and one thing that I'm big on is not making excuses. I can't stand it when a guy pulls in and gives an easy excuse on why they didn't do better. If a rider comes in and says there is a problem, we'll address it and change it for the better. Whether it's practicing or racing, he's not going to come back with the same problem. I think that's really important, if the rider has an issue-you address it and move on. Sometimes people don't always do that.
Yeah, good points for sure. And then they'll respect you.
When they do have a problem and then you fix it and the rider can see that you worked towards fixing their problems, then you earn their respect. Sometimes you may not go in the right direction and you need to go back the other way but at least they can see you're trying. You have to interpret what they're saying as well, two riders can have the same problem and they can tell you what it is in two different ways.
Now we're both Canadians, we used to work together, we've spent hundreds of hours playing ATV Fury and lived together but how did I not know that you were taking this job until after it happened?
Bobby approached me at the MXDN and said that was what he was doing, he asked me if I would be interested and we talked about it pretty casually really. After a couple of weeks, he said let's do and let's go. I have no idea why you didn't know (laughs). I was doing motors for customers and teams, running the TI-Lube team with Nick Wey this past year which was on-again and off-again all year. I was doing that and Bobby asked me if I wanted to go racing for the win again and at a high level. He was offering a highly funded team that could win. I told you two weeks ago about it, so you were only behind by a week or so.