Welcome to a new column here on Pulpmx from the original 338.

Welcome to a new column here on Pulpmx from the original 338.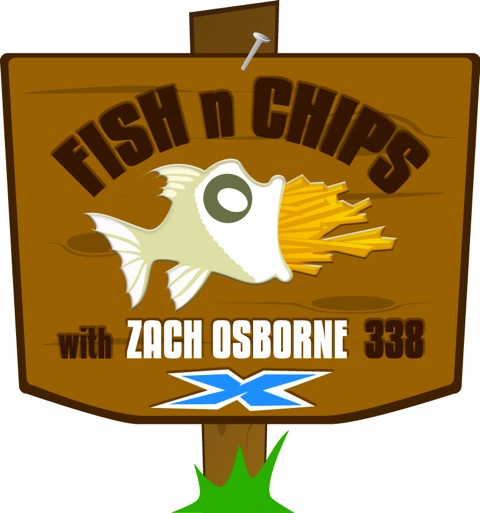 Have a question for Zach? A future column idea? His email is on the bottom.
Welcome Ladies and Gentlemen, to the first ever installment of Fish 'n Chips with Zach Osborne. Even though I personally think fish 'n chips has to be one of the worst meals you could put in your mouth, Steve and I agreed that it was cooler than some of the other names we came up with. Also I thought my column would have better chance of survival on a site like this due to the fact that the owner loves food!
In case you're not sure what I do or who I am, I'm an American who lives in England and races the FIM Motocross World Championships. I ended up fourth in the points last year, I ride a Yamaha for a U-Tag Yamaha team, rode for Factory KTM and Yamaha of Troy in the States, born in Virginia and that's about all I can think of right now.
Anyways, here's how I got this column. I met Steve for the first time this year at the Glen Helen USGP. I actually saw him from across the pits and as I was walking towards him and I though "Uh oh I wonder what this guy could possibly have to say?". We ended up having a small conversation about prize/start money on the GP series and I think I kind of opened his eyes to a new perspective. After that convo there was nothing else until the end of the season but we did exchange phone numbers. Then I got a call to do the podcast. I also ended up being in Vegas at the right time, so I went over to his house to get the job done.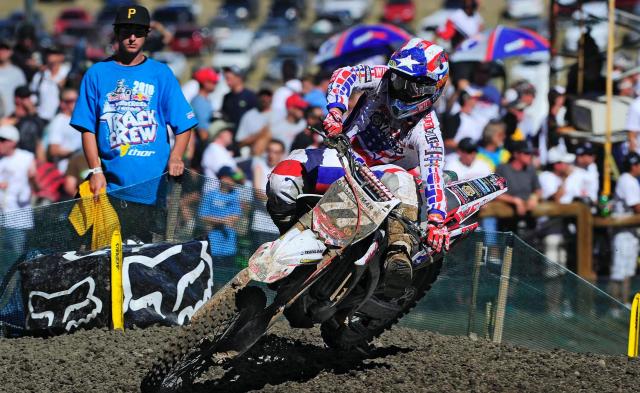 Here's the author racing at the MXDN in Colorado. He raced for Puerto Rico…who knew?
You can't imagine the pressure I felt ringing the doorbell. Trust me leading on the last lap to win a GP is nothing compared to me ringing the doorbell of Steve Matthes (Did you guys know that Steve used to work for Tim Ferry… just sayin…) I was greeted by four Basset Hounds and Steve himself who offered me some freshly brewed coffee but I passed because I can't handle weak-ass North American coffee anymore. After an hour and a half of recording a podcast with the guy, I started to realize the legend and image I had in my mind just from his articles I've read in the past and all the stories I've heard weren't really a reflection of the guy at all. At the end of the day the guy has a sick man cave and a kick-bass radio show every Monday night and is really just a core motocross fan who writes things the way he sees them. Which I feel sometimes isn't what people wanna hear but normally is pretty spot on. I left the podcast pretty happy with the way things went and saying to myself "Wow, my 3rd grade teacher was right, you can't always judge a book by its cover". I actually ended up going back for the Pulpmx show next Monday and got my official introduction to the one and only Kenny Watson. We will save that guy for another day!
Enough of that story though, let's get down to business. Six months from now this could be the worst column ever to hit a motocross site or it could be something cool that you read on a weekly basis! Either way I will have given it a shot. I don't really know where to start or what to write about that's why I started with a simple story like how I got to know Steve and how I ended up with a column. This time of the year for me is pretty slow. Normally my days consist of long hours on the bicycle or on my feet out for a run, so most days I have some time to do some typing. I'm going to try to keep it weekly but i thought that about my blog last year and needless to say I did about two updates! I also promise to not turn this into a race report. I haven't really identified quite yet what I'm going to write about weekly but I'm sure it will come.
If you want to write me with a question, a column idea or just to tell me I'm awesome, try this- otfmx@aol.com
Until next time, all you Pulp MX fans-Keep the Faith!