Here is the latest blog from some kid named Zach Osborne. Enjoy!

Here is the latest blog from some kid named Zach Osborne. Enjoy!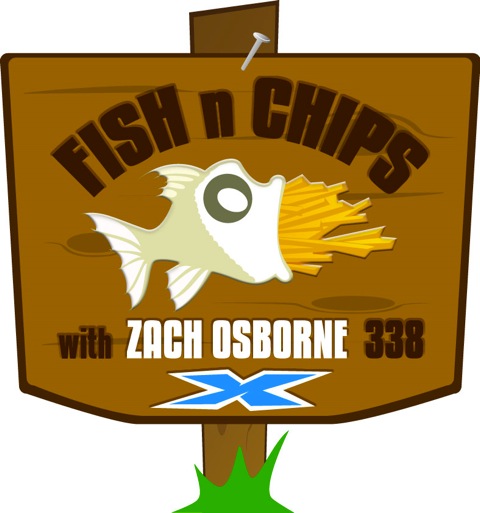 Thanks to Zach for writing this thing, if you have a question, column suggestion or just want to say hi, email him at otfmx@aol.com
This week I got a few topics from Matthes and I was surprised to see that none of them had anything to do with Tim Ferry! One of the topics I liked was "write about Marvin Musquin and how you think he will do when he heals". When I went to Europe to race GP's he was sort of a top 15/consistent points scorer kind of guy. I remember in 2008 in Loket, Czech Republic he had a massive crash going down a hill right in front of me and ended up breaking his collarbone and some other stuff so he missed the last few gran prix that year.
In 2009 we showed up at the first GP in Bulgaria. I was fit and ready and at a peak in my game. I knew that it was a very open year for anyone to win because of Rattray and Searle ( 1st and 2nd from the 2008 world championship) going to the States to race. I knew I would be a front runner but I didn't expect the outcome of the weekend. Musquin pulled off a win and went on to win the world title in 2009 and 2010. The guy progressed so much in one year it was unbelievable. He actually won the 2009 championship in the midst of a huge fiasco with his former Honda team and KTM which he switched to a few races in and then even missed a GP due to legal ramifications. Pretty impressive.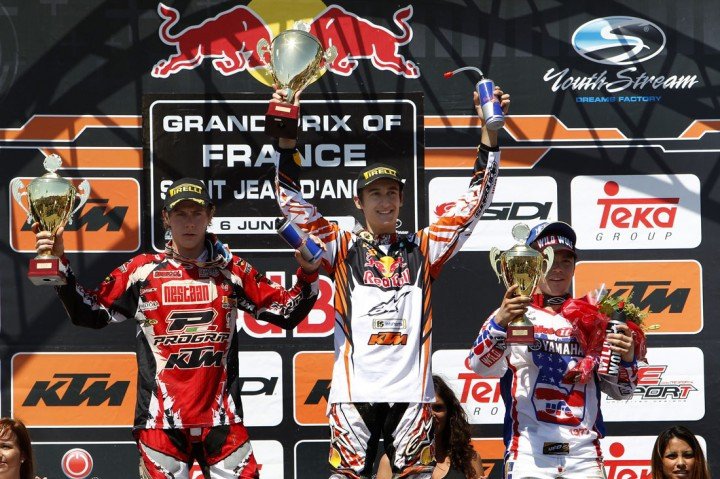 Marvin Musquin and our own Zach Osborne on the podium at a GP in some weird country over there.
Point being he's the real deal and I think will surprise a lot of people. He is a strong SX rider so it's a bit of a bummer that he's injured and has to sit it out. I think it'll be a big adjustment for him to jump straight into outdoors simply because the tracks are so different. For the most part the tracks are the same as far as preparation and conditions go. It'll be good to see where he stacks up though. He has a good head and a good entourage of smart people around him so I think the American lifestyle will do no harm to him.
It's always exciting for me when a guy comes over because I can sort of get an idea where I stack up. I know I will get my second chance in a few years and I want to be ready for that opportunity so it's always a good gauge.
I hope all you guys have a great Christmas. My Mom is kind of the Grinch of my family. She puts the tree up on the 15th at the earliest and gets us out the door to play with all our new stuff ASAP so that she can take the tree down on Christmas night! This year my Dad and I have made her a deal. We decided we would buy her a grinch suit and pay her $100 to wear it the whole time our family is over for dinner and gifts! We will see how it goes and I'll get some pics!
Merry Christmas to all the Pulpmx readers!