An amazing week calls for an amazing number of words, one day at a time…
An amazing week calls for an amazing number of words, one day at a time…
Where to even begin?
How about how this particular week all came together?
Im sure there are those who just want the straight dirt but Im writing this for the Pulp fan, not the typical message board blank face who just likes to argue and condemn. Pulp fans are good people, people who I actually enjoy meeting at the races and those people would want the whole story of how this week, Pulp All Access, came about for a nobody like myself.
A precursor to this opportunity is obviously the working relationship we've built over the years but how that came about is a different story.
Matthes texted me one afternoon asking if I would want to come down to Timmy's house for the week leading up to the Daytona SX to shoot photos, video and write a story. Hmmm, lemme think… do I want to leave 29 degree temps and snow for a week in the sun of Florida, to stay at TIm Ferry's with visits to RV2's and Reedy's? Umm-yes. He mentioned staying at Timmy's which I thought would be an impossibility because Timmy has a family and why would he want some dude he's never met lounging, awkwardly with his family for a week? Well I made some calls and got the blessing from my wife and bro-in-law(boss). After the trip was confirmed Matthes mentioned that I would be staying in a hotel since "Timmy didn't exactly offer his house like I was hoping". I was fine with that, I could get my work done and any awkwardness would be avoided. The day before my flight Matthes informed me that I would indeed be staying at Timmy's, which was great for Matthes because he would save on my hotel lodging fee's.
So there you have it, itinerary set, lets do this.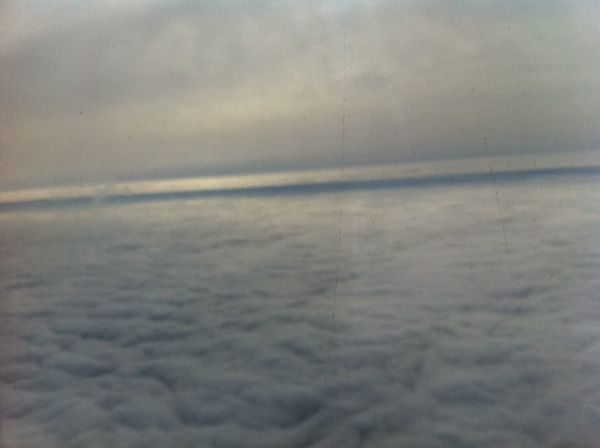 Possibly the worst pic I've ever taken. iPhone through airplane porthole window.
Day One- "Ferry's meet Swizzle"
I flew out on monday morning arriving in Tampa an hour before Matthes which left me sitting in baggage claim playing, you guessed it, Mad Skills-oh by the way, I regained my throne on "Into the Black PRO" from Millsaps at 40,000 feet. Matthes arrives and we head to Avis to pick up our car. No joke, 25 minutes later we get our wheels, a 2011 Crown-Vic which for the 30 minute drive to Timmy's, we marvel at the lack of evolution of the Crown-Vic. It literally hasn't changed since 1997. Amazing, an MSRP of +$30k and your paying them NOT to update the vehicle.
Matthes calls Timmy to tell him we're gonna stop to eat at my request, Timmy makes note that I'm being demanding 10 minutes into the week, Matthes agree's and embellishes and I see real quick the theme of hanging out with this pair for the next week. We stop at Moe's Grill and I eat more than Matthes for the first time on the trip; this will continue every-time we eat during the trip.
We get to Timmy's and as we approach the front door Matthes gives me some shit about "Dude, be cool, don't do anything weird, tell them thank you for letting you stay…". I'm like, what the hell dude, you actually brought me here thinking you would need to prime me on how to be a good house guest?! Evie lets us in and we meet Laila and Fergie first, I finally meet Evie after Matthes steps out of the way to let me enter the house. Laila and Fergie are the Ferry's English Bulldogs and I think Matthes wants to marry Fergie, he really has a thing for her. She's only 9 months old though, cradle robber! Evie is super nice and easy to talk to but this is the first 5 minutes, anyone can hold up a facade for 5 minutes. First impression is great but will she later give me a death stare? We'll see.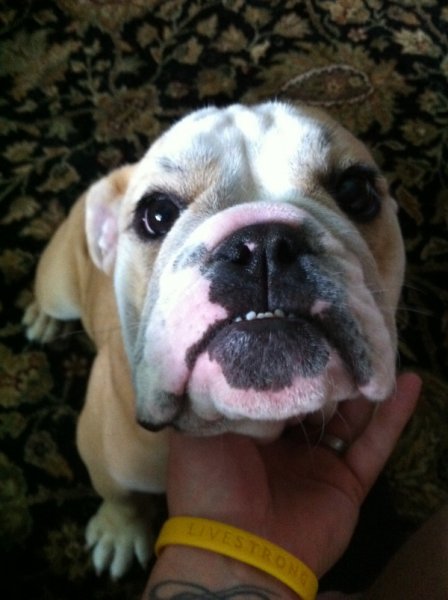 Matthes' love affair for the week, Fergie. Can you blame him?
We walk into the kitchen area and Timmy's standing there, he smiles and shakes my hand but that rat bastard unfollowed me on twitter for "excessive tweeting" and I'm not going to let it go unnoticed. Matthes mentions it, we discuss it quickly and agree to let bygones be bygones. Matthes and Timmy continue to talk and amuse me with there stories. Timmy's 6 year old son Evan was sick and chillin' on the couch watching tv. We stand around and shoot the shit for a bit, then Evie takes Evan to see the Doc and us moto-heads sit and analyze the Atlanta SX… for about 3 hours.
While Timmy was finishing up grilling sausage and chicken Evan challenged Matthes to some MXvsATV Reflex. Matthes accepted with the clause that "I usually play on PS3", as his built in excuse. Matthes narrowly edges out Evan for the win but the real story here and the highlight of day one comes from Evan. While playing he says "Bubba shouldn't be on the new MXvsATV game". We ask why and he says, "because he landed on JT!". Man that was funny to us.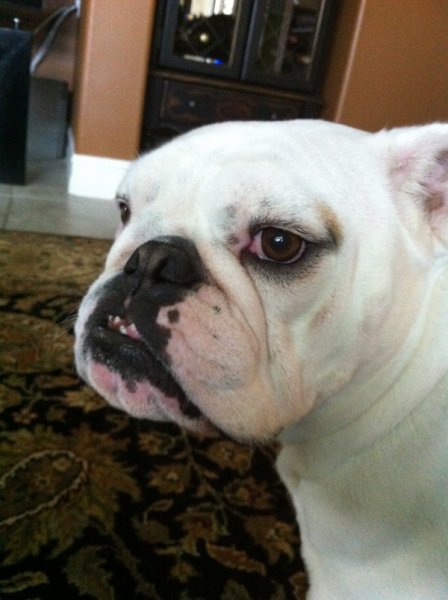 The boss of the Ferry household(unless Fergie wants her toy), Laila.
Mondays at the Ferry household is "The Bachelor" night and Matthes and I weren't about to mess with their program; I'm used to it anyway, we quickly summized that the nightly viewing habits at their house reflect those at mine as well. Home sweet home. After The Bachelor, we hung out a bit, may have watched Atlanta SX again, then retreated to our separate rooms, big relief!
I know Im lacking in a big way on pics from day one and Ferry's house in general but how creepy would it be if I was like, "Hey nice to meet you, let me snap pics of your life and post them online". Oh and that "cliff hanger" from earlier about whether Evie was as cool as I first felt? Without a doubt. Such a good person, her and I had conversations about many things, usually while Matthes and Timmy went to Starbucks(or to get a McFlurry-whoops, sorry Steve). Evan is just a year older than my oldest so I was right at home hanging out with him playing dirt bikes, talking or getting smoked by him on Reflex( I havent played in a long time). Timmy's awesome too but I don't want to say much about Red and spoil any image Matthes has already built of him in your mind.
The Theory
You may have seen mention on Twitter of a theory I conceived about Matthes. I laid it all out for The Ferry's and Matthes during a commercial break from The Bachelor. When I finished, Timmy's head snapped toward me like he got tazered, "you're right" he said. Wow, bullseye. Timmy's response was exclamated enough to make me wonder if he had been sleep walking/talking to that point. Matthes disagrees but I know it's in his head because, "Im a cat" is a recurring phrase from him since. So here it is:
There are die hard Pulp fans out there. People who have heard every podcast, Pulp Show, read every article, watched every PulpMX TV and Bottom Line Show. These core fans feel like they have a repoire with Matthes due to seeing so many sides of his personality and when they see him at the races they want to say hi and converse with him. He's there to do a job of course and can't ever reciprocate the interaction to the level which would live up to the image they have built in their heads, even though he does his best to be cordial and respectful. This is where I relate the dog/cat theory. A dog is a companion with a sense of comeraderie and loyalty, where a cat is more like, "you? oh yeah, see ya". Matthes is a cat, core fans want a dog.
More on "The Theory" tomorrow from Reedy's.
I'm writing these day reviews as a stream of conscious so I may include stuff that seems mundane or lame, just as I may leave out something you may be curious about. Feel free to ask in the comments and I'll answer.
Thanks for reading, Day two, tomorrow.