We did the west and now let's break down the east the only way we know how to.

We did the west and now let's break down the east the only way we know how to.
All photos by James Lissimore & Tyler Spikman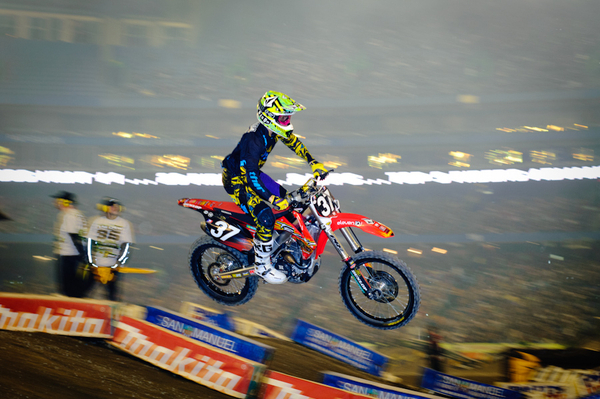 15th in the points is Eleven-10 Mods Darryn Durham who certainly probably would have done much better had he not broken a foot in the very first heat race of the year while he was battling for the lead with Dean Wilson. Durham missed a few races healing up from that and to get fifteenth in the series while basically missing five mains in a nine race series is pretty good I guess. With a very nice riding style and some speed, Durham is one of those guys that leaves you wanting more and wondering why he only got a one and done deal with Star Racing Yamaha a few years back. Maybe there is some off-track stuff? I don't know but anyways, DDT's sx season was a wash. Best result- 6th Jacksonville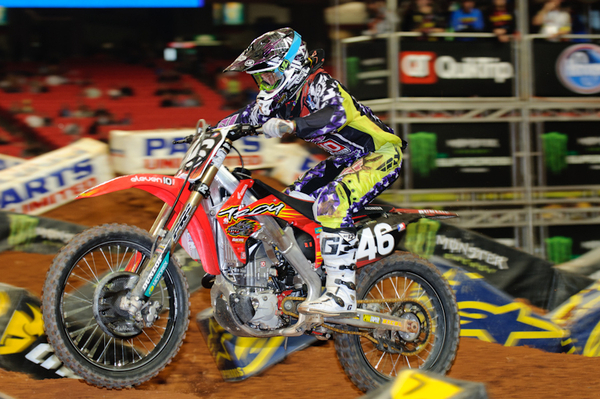 14th was another privateer Alex Martin who is the son of the Millville national track owner John Martin. Alex was actually at one point much higher in the standings and the top privateer ahead of guys like Matt Lemoine and Lance Vincent before struggling a bit at the end of the season. His small stature makes it hard for Martin to be successful in one of the toughest obstacles on the track- the whoops but he was in the mix for top tens most of the times that he got a decent start and his 14th is still good, it's just that he has to be looking at when he was inside the top ten and wishing he had a do-over. Best finish- 9th in Indianapolis and Dallas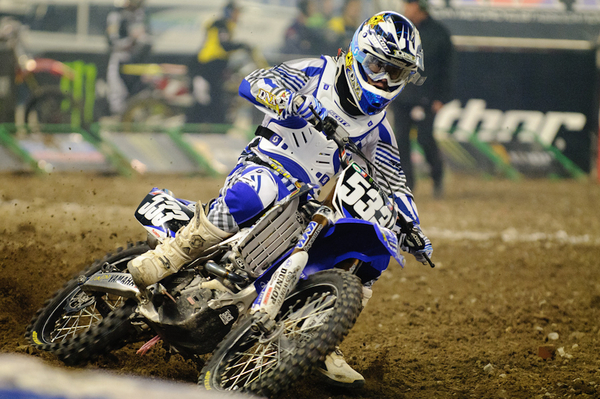 In 13th with a bullet is first year rider Gannon Audette of the Star Racing Yamaha team. Audette generated some pre-season buzz from people that had seen him out at the Yamaha track but he was unable to really do much considering the bike/team he was on. Luckily for Gannon, he's a rookie and will probably get another chance at this thing. He was fast at times but struggled with consistency, which is something all rookies usually have trouble with. Best finish- 8th Houston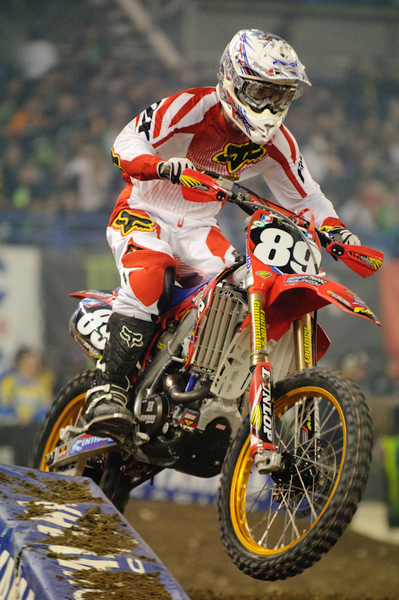 12th place was Taylor Futrell who had a pretty quiet supercross season. There weren't too many moments where I really noticed Futrell out there but at the same time he made every main event but one and was steady throughout the season. His best finish was an 8th and his worst was a 17th. So he was right there in that range and probably learned a bunch of stuff along the way. Remember when Futrell and Blake Bagget came out of amateurs and there wasn't a whole lot to separate them at the last few nationals? That's the way the dice rolls sometimes in this sport. Best finish- 8th Jacksonville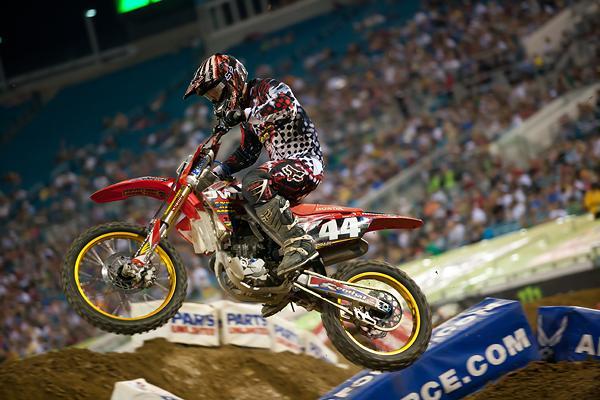 11th place was another privateer Les Smith of South Carolina. Smith is a graduate of the Jeannie Carmichael camp down there in Tallahassee and the JGR guys were behind him last year. Too bad for Smith that he struggled a bit in his first year but this year, his second, he seemed to figure it out a little more. Les missed three main events so to almost get top ten is pretty good and like Futrell, he seemed to get lost in the mix at times. Best finish- 9th Toronto, Las Vegas and St Louis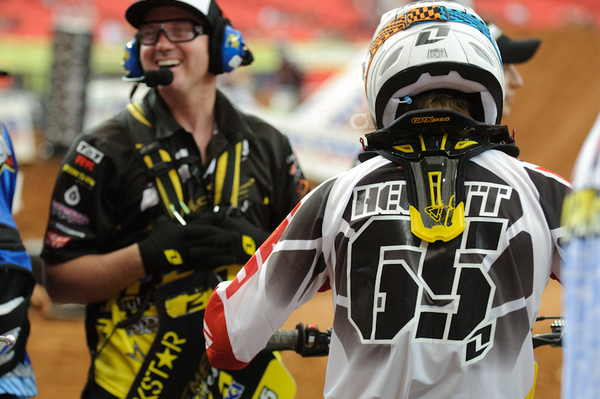 10th place is Hunter Hewitt who broke in as a rider on his dad's team the Rockstar Suzuki squad. Hewitt had some good rides here and there and to me, I was pretty sure we'd see him back on his pops' team but nope, he was doing it on his own with some different sponsors than the Rockstar Suzuki team even! So either Hunter got fired from his families team or he just decided to do it on his own. No matter what the reason is, he was better this year than ever before. At least I noticed him more this year and he didn't seem to crash as much as before either. Hewitt missed the first main event of the season but made the rest of them from there on out. He still crashed out of a couple of mains and if he wants to get better, he has to get rid of that but still, tenth is a nice place. Best finish 7th St Louis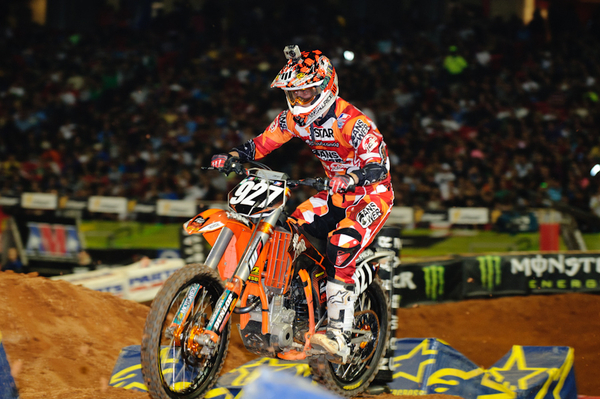 9th place was PJ Larsen who spent a year away from America racing in Australia and somehow, remarkably, seemed to get better taking a year off from supercross. At least I don't remember Larsen being this good when he last rode here on the Canidae Kawasaki team. Larsen couldn't leave Aussie all the way behind though as he rode for the Aussie owned JDR KTM team. I thought that PJ's season could have totally gone in another direction if he hadn't been taken out by Malcolm Stewart at the first round because he was hauling ass in practice and seemed to be a sure shot for a podium. Then it all went downhill from there. Still, like I said, Larsen was better than before and achieved this placing with missing three main events. If he stays up at Houston and stays injury free, this ranking is definitely better. Best placing- 4th Toronto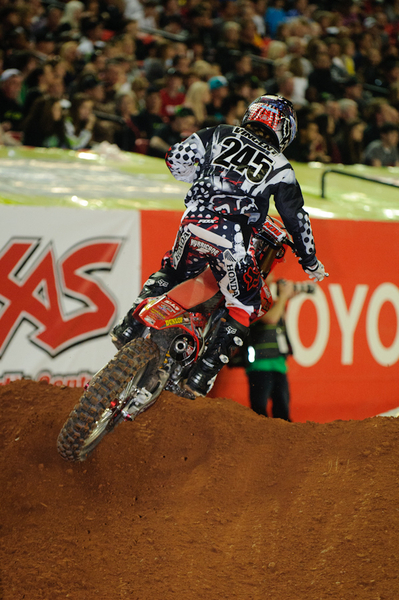 8th place is a total privateer in Lance Vincent. This was Vincent's first try at supercross so to get 8th is definitely something to be proud of, he was better at the very beginning but then spent some time crashing and tweaking himself later on in the series. The last two races were very good for Vincent and allowed him to move up in the points. With the support of Fox and Honda of Houston, Lance seems to have a bright future as he's not scared to pin it and try to ride the coattails of a faster rider when he was passed. He'll figure it out. Best finish- 7th Las Vegas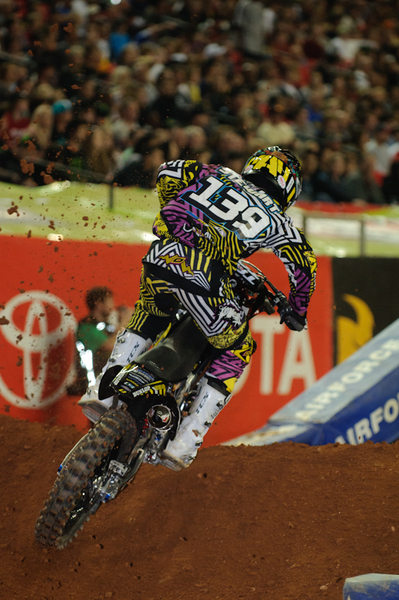 7th place is Malcolm "Mookie" Stewart and as anyone who follows me on Twitter, knows that I was expecting big things from James' little (big) brother. Mookie was, shocker, a lot like his brother where he would do some really cool things on a bike but he couldn't hold it together long enough to really finish where he should have. There is no doubt that he is a top-five, maybe even top-three talent but yet, he only broke the top five three times and crashed out of another race altogether. Mookie has a ton of skill but is truthfully probably too big for the bike and although he does them, you can see that he has a harder time doing obstacles that other get over easily. I suppose for a first year racer, 7th place in the points is pretty good but if you were at the races, then you saw that Mookie, like James, is a special talent. Best finish 4th Indianapolis and Dallas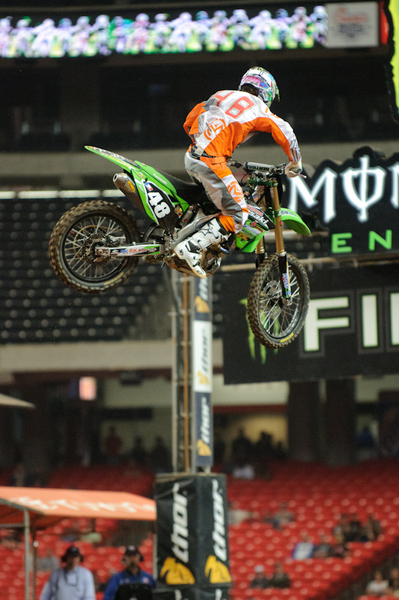 The top privateer in the series was Matt Lemoine in 6th. The Texan turned down Kawasaki's request to ride the injured Jake Weimer's 450 in order to focus on the east series and a sixth is a good spot for the Lemoine. The five riders that finished in front of him are all on better bikes and on real teams so I would think Lemoine would be happy with this spot. It wasn't easy for the 48 as he crashed more often than he probably wanted to but a fourth and a couple of fifths is a fine showing. I'm not sure if he got enough media attention for what he did and I'm thinking that his good season still won't be enough to catch the eye of a team but hopefully I'm wrong. Best finish 4th Jacksonville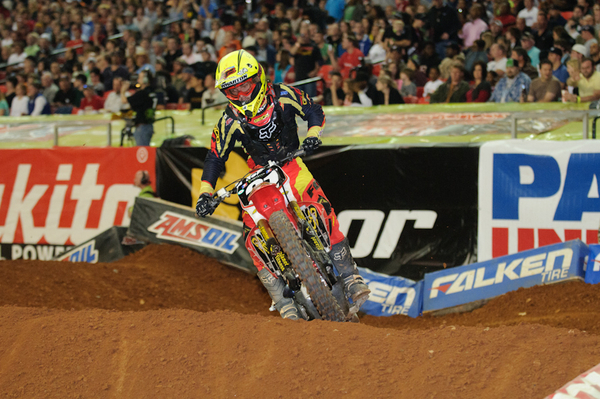 Am I wrong for saying that I want to see more out of Blake Wharton? His 5th was well deserved as he was off the pace of the front four and better than anyone behind him. Unfortunately, on that bike and team, I'm not sure that is good enough. A winner of a race in his first year, Wharton wasn't much of a factor in this series and maybe it was the damaged shoulder or maybe it was being too comfortable, I don't know for sure. A good guy who needs to get some fire going again because too many nights this season, he wasn't good enough or even close to battling for the front spots. Best finish 3rd Toronto and Dallas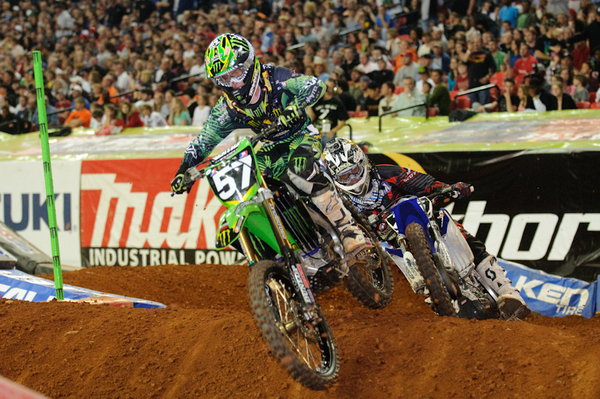 4th was Blake Baggett who was at one point the series leader and looking good before the wheels fell off in Jacksonville and he didn't qualify. On the box at every race and winning Daytona, Baggett was looking great until that night and he never seemed to recover after that. He was pressing at times and his starts disappeared which indicates to me that his confidence was shot. Jacksonville, Toronto and Dallas were not good for Blake and by the time he got a podium and a win in the last two races, it was over for him. Still, he improved from last year and will be one of "the guys" next year and I'm sure he's learned some things from his Jacksonville race (one of them being, do not push the issue when you're in a nice qualifying spot in a heat race) and he'll be back.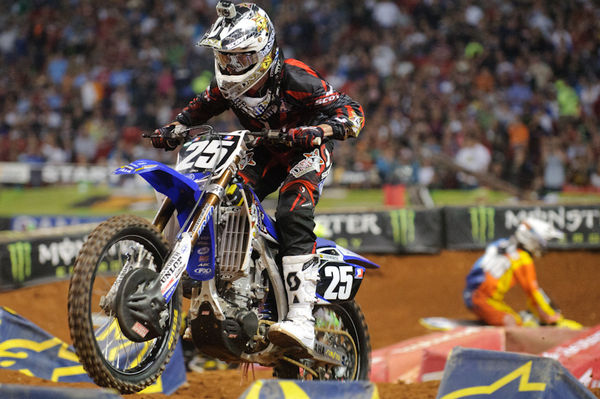 3rd was Ryan Sipes and the last two years, the veteran Sipes has really stepped it up and gotten much better. Always fast, he seemed to crash too much and was inconsistent in his younger years. The last couple years he's gotten really fast and this year, he was the fastest guy in qualifying in every race but I think, two. Sipes won the first race of his career as well in Indianapolis and was a challenger every week. He still had some bad races and you just can't have that if you're going to win a title. A great guy who gives it his all and races you hard, Sipes should be a front runner each race he's in but with his age, I would think that he can't get a title because if it hasn't happened by now, it ain't gonna happen in most cases. Best finish- 1st Indianpolis
2nd place was a letdown for Dean Wilson but he was better than last year and in 2012, he'll be one of the favorites yet again for the championship. Wilson was in a tight points race with Justin Barcia until Daytona when he crashed a few times and put himself into a bit of a hole. Then the next weekend he again struggled a bit and that was all Barcia needed to break away. Still, Barcia and Wilson, if you drop the gate and just let those two race, I don't know who's better. Wilson was the victim of some crashes and things like that but his speed is as good as Barcia's, no doubt about it. He just wasn't as good at the race craft part of things. Luckily for us fans, we'll get to see these two rivals go at another year. The 15 and 17 had some epic races in '11 and I'm looking forward to more.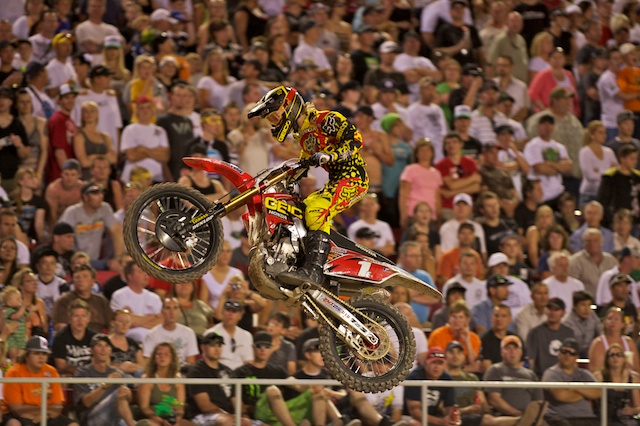 The champion Justin Barcia had a remarkable string of consistency where he made the podium in every single race. That's pretty tough to do and a reason why he's the winner of the 2011 east coast title. But lest you think that consistency is the only reason why he won, he also got three wins along the way. No matter how you slice it, Barcia, Wilson and maybe Sipes were the three fastest guys each and every race. Barcia hurt his hand in practice at Atlanta which set him back a bit but he also credited it with settling him down and making him take podiums instead of going for the win in his usual berserker style. Barcia won this title pretty easily and deserves to take the plaque home, he was the best racer this year. But like I said above, I can't wait to see him and Wilson go at it yet again in 2012.